Today I am going to show you how to make this clothespin picture frame in just minutes with a few supplies. Yes that does include a Cricut EasyPress as it makes this project SUPER simple! This post is sponsored by Cricut however all projects and opinions are my own. You got a sneak peek of the Cricut Wisteria EasyPress here on Monday when we chatted about the Cricut Wisteria Explore Air 2. Yes there is another bundle and it is a great deal as well!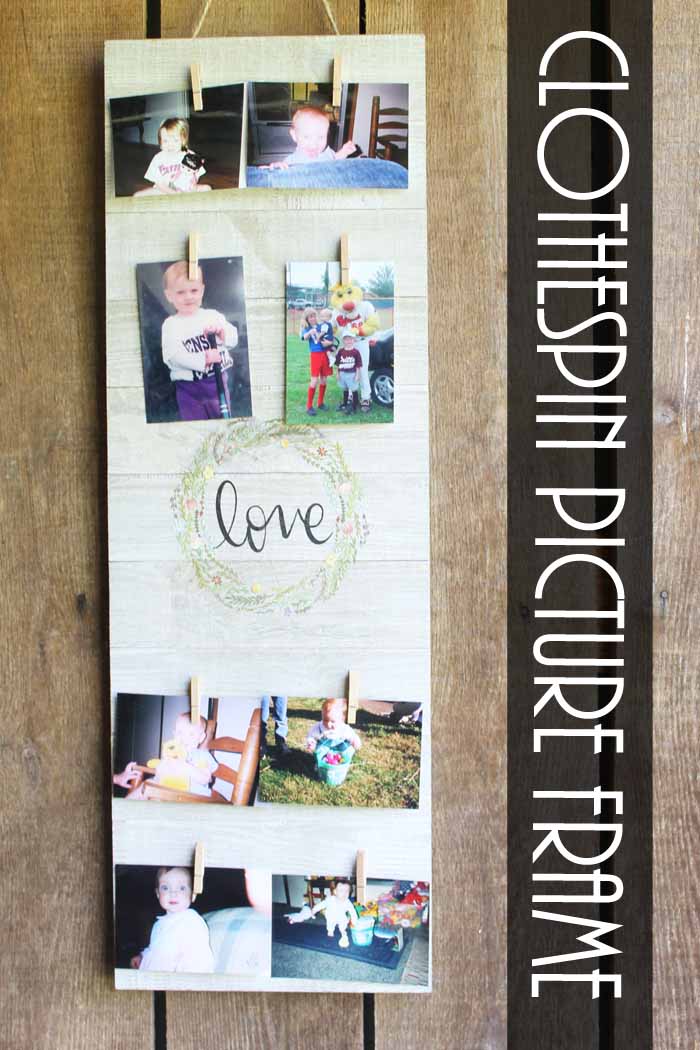 Before we get to the project, I want to let you in on the bundle deal and that fabulous Cricut Wisteria EasyPress! This is the first ever custom colored EasyPress. So, if you want to be the envy of all your friends, this one is for you! That metallic shimmery purple fits right in with the Pantone color of the year. It is the only way to get professional iron-on results with a small footprint and easy storage. Finally a foolproof way to get that flawless transfer you have been looking for. Now what about this bundle? What do you get extra?
4 exclusive 8.5" x 12" Iron-On Designs
2 11.8" x 12" sheets SportFlex™ Iron-On
Fun right? Plus who doesn't love purple? Get this exclusive bundle at your local JOANN store or online. Click here to learn more about the bundle and purchase! Psst…want the matching Cricut machine? Be sure to see the Cricut Wisteria Explore Air 2 bundle we talked about Monday here.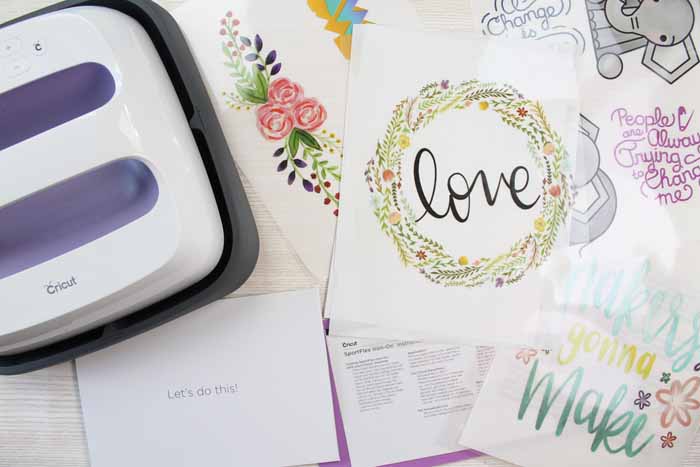 You can also see the bundle and contents along with a tutorial on how to make this clothespin picture frame in the video below.
Can't watch the video or missed some of the steps? Try the instructions below!
Supplies needed to make a clothespin picture frame:
LOVE Iron on Design from bundle (this is exclusive to the Wisteria bundle)
Rustic wood panel from JOANN stores
Clothespins
Hot glue and glue gun
Paint and paint brush (optional)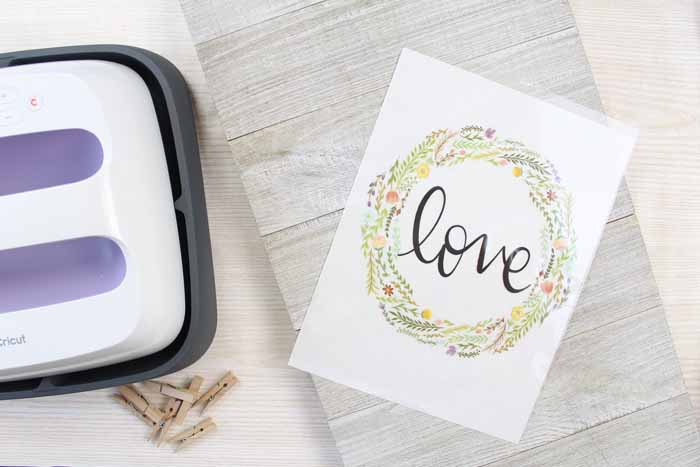 Instructions:
Start by picking the iron on design you want to use for your project. Center it on your wood piece.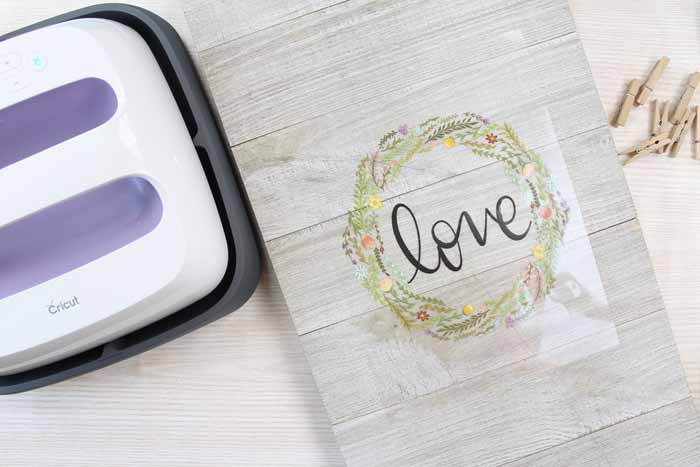 First, you can find the EasyPress settings here. Remember that the settings change depending on whether or not you are using the EasyPress mat, the materials you are using, and more so be sure to look each time to verify. At this time, there are actually no recommended settings for the Iron On Designs and wood. I used the settings for the other material types to determine a time and temperature. Remember that you can always press a bit longer if needed.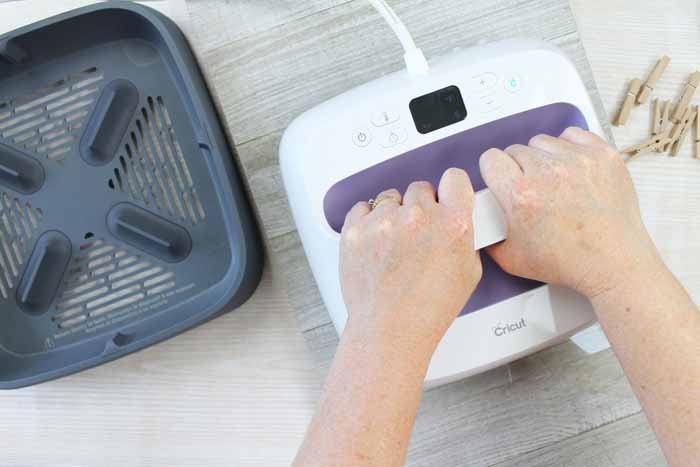 Just set the time and temperature on your EasyPress. Once it is heated, a tone will sound. Move it to your surface and press the green button. Apply medium pressure while the machine counts down. A tone will sound once it is complete. Then you can remove the EasyPress, return it back to its base and continue on with your project. So super simple! That is why I love this machine!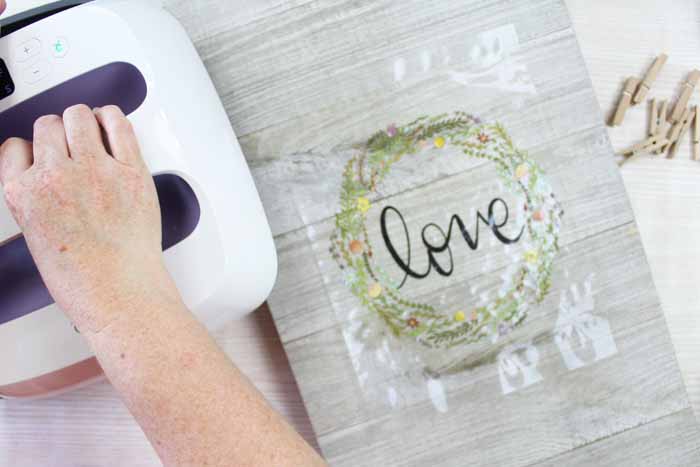 The Iron On Designs are a cold peel so be sure to allow them to cool completely before removing the top sheet. One note on this rustic wood piece. The sap did pull up from the wood in a few spots when heated. This is REALLY sticky so raise up your sheet with caution.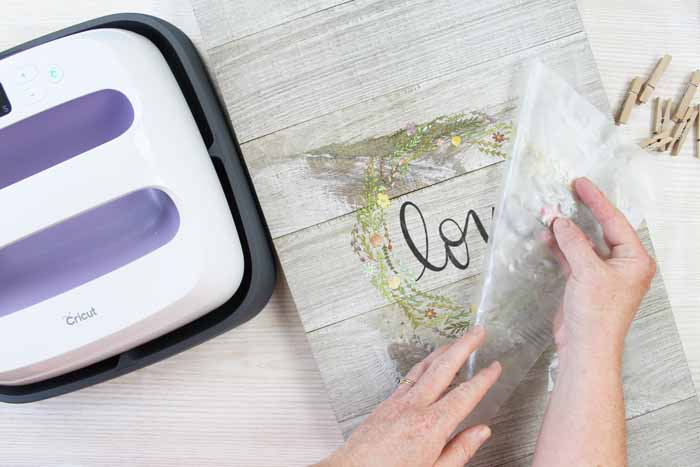 You might even need your scraper to rub down the design before lifting just because of the sticky sap.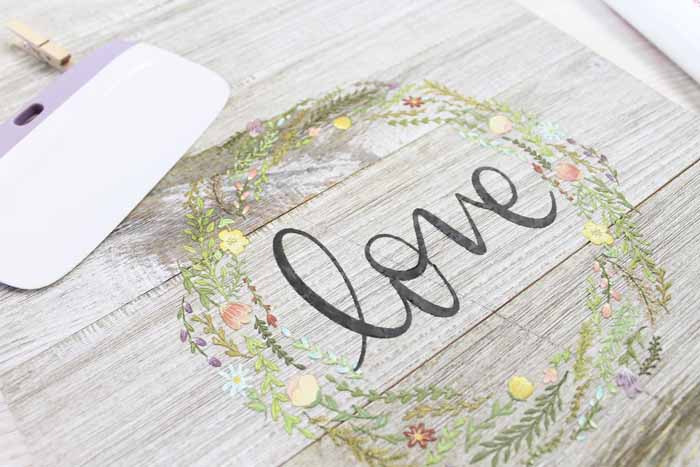 Use hot glue to secure your clothespins into place and to complete your clothespin picture frame.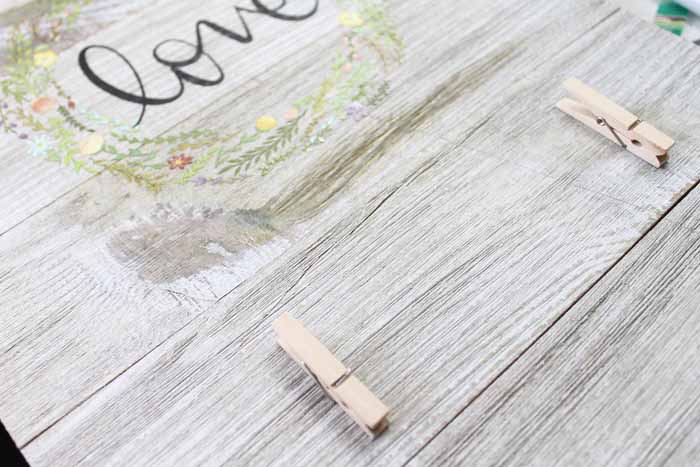 Now, if your piece does have the sap staining, you may want to take a few paints and a paint brush and just barely touch over those areas. That is what I did and I love the results!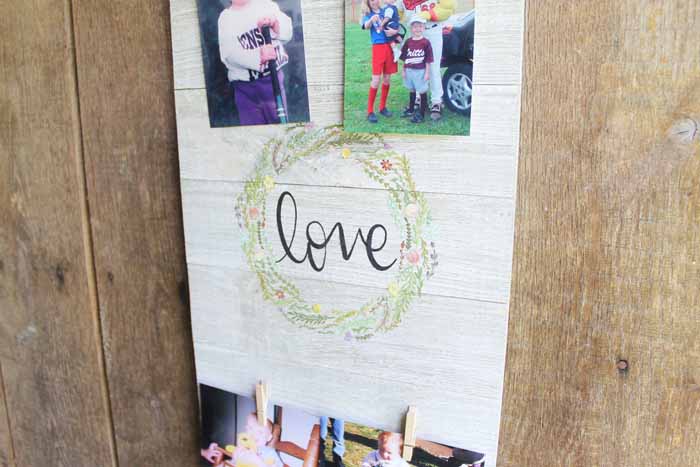 Add on pictures and your clothespin picture frame is ready to hang in your home.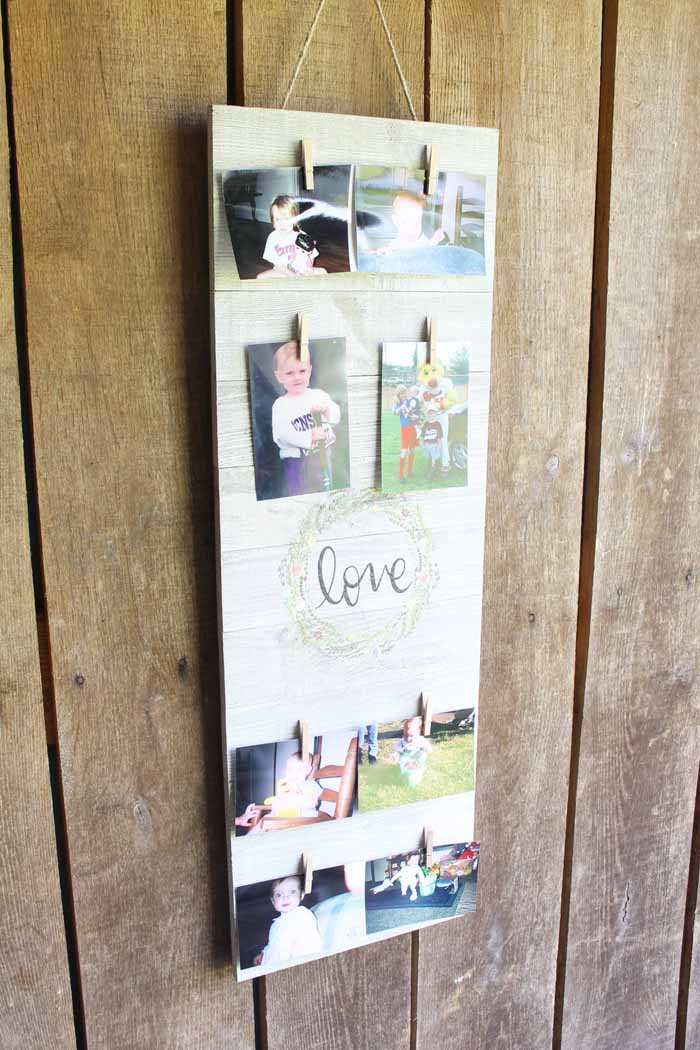 How did I use this one? Well I used it to display baby pictures of my daughter at her graduation party! Stay tuned to see even more from the event!
Will you be making a clothespin picture frame of your very own? Be sure to pick up the Cricut Wisteria EasyPress bundle to make it super simple! Plus, that is the only place you will find that LOVE Iron On Design. It is so cute…am I right?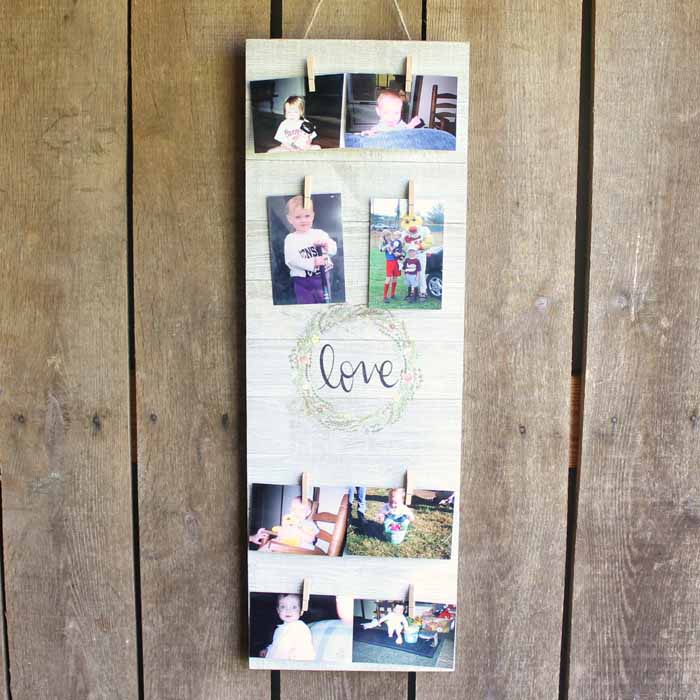 This is a sponsored conversation written by me on behalf of Cricut. The opinions and text are all mine.
New to Cricut?
Sign up for our email list here to download the Beginner's Guide to Cricut Design Space for FREE today!
Sign up to get the guide emailed to you!