It is the final day of Craft Lightning and I am going to share my dyed wood desk organizer today. This is a project I love because it is so quick and easy yet turns out great. Did you know that you can make wood any color of the rainbow? Hold on just a second and I will tell you how. In the meantime, if you have missed any of the Teacher Appreciation Week crafts be sure to catch up with the round ups from day 1, day 2, day 3, and day 4. Now lets dye some wood!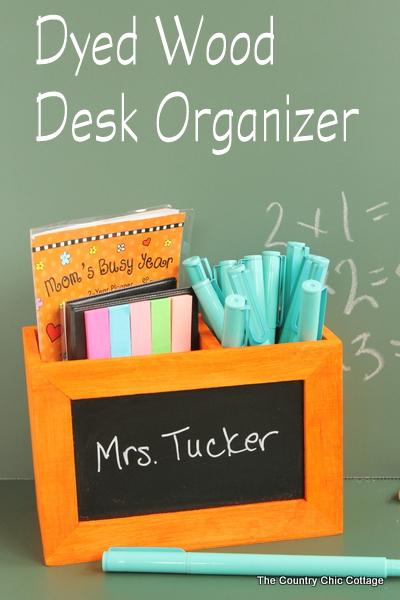 How do you dye wood? Just grab some Rit Dye in any color you choose. I made my desk orgnaizer with Sunshine Orange. The desk organizer itself can be purchased from Consumer Crafts with chalkboard already on the front. That was the first problem. If this organizer already has chalkboard on the front, I would have to tape it off to get any type of paint on the wood. Sounded tedious to me. Let's dye it instead!!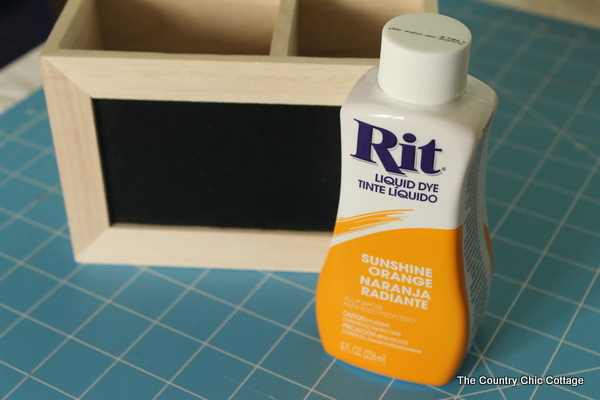 Mix equal parts Rit Dye and very warm water in a glass bowl. I used 1/4 cup of each. Apply directly to the wood using a sponge brush. Be sure to protect your hands and work surface from the dye. You can actually apply the dye inside the organizer as well! See now that is easy! After you have applied to the entire organizer, the outside, the inside, and even the bottom — just rub off any excess with some paper towels. Wipe any away that you accidentally applied to the chalkboard surface as well. Set aside and allow to dry completely. The actual application of the dye took me maybe 5 minutes.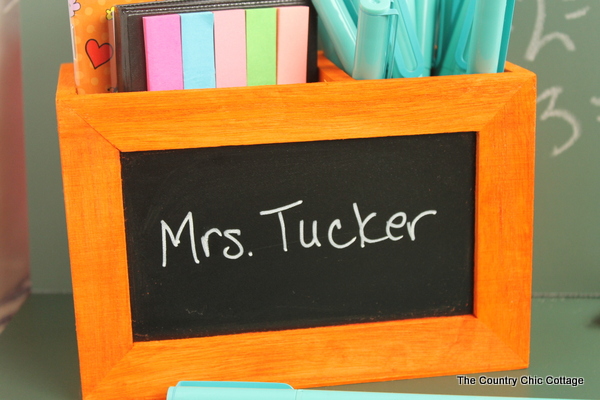 Yes 5 minutes. And it only took one coat to get this vibrant color. Amazing right? And so darn fast. I love that you can still see the wood grain through the dye as well.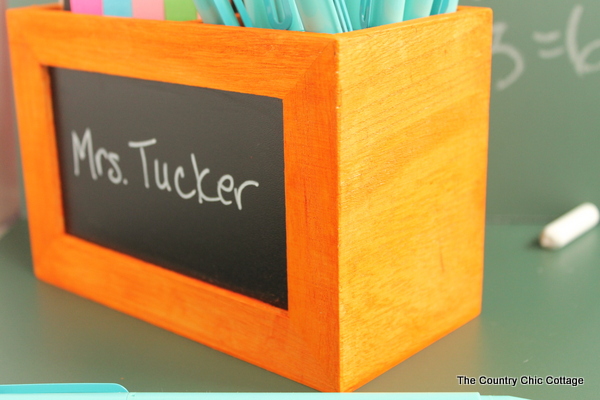 Once the dye has dried, you can wrap it up for a gift. If desired, you can use a sealer to seal the surface before gift giving. Any teacher will be proud to have this dyed wood desk organizer on their school desk. Grab some Rit Dye and get started on your next raw wood project. What will you dye?