I found a mini Easter basket in the paper mache section of Joann's and knew that I needed to do something with them. I grabbed two different shaped baskets and some paper mache eggs and got to work. This project is perfect to decorate for Easter or spring. Grab your Decoart paints and let's get started!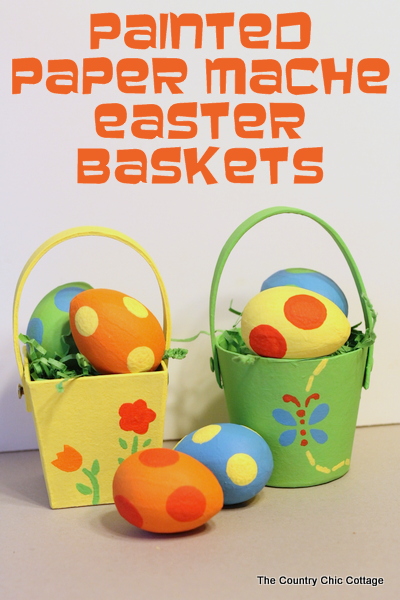 Items needed for Easter baskets:
Paper mache basket and eggs

Friends Frame Stencil from Decoart (would be found in the wood frame area of your craft store)

Dual Sided Paint Pouncers

Americana paint in TURQUS BLUE,

SOUR APPLE,

LEMON YELLOW,

CADMIUM ORANGE, and

BRIGHT ORANGE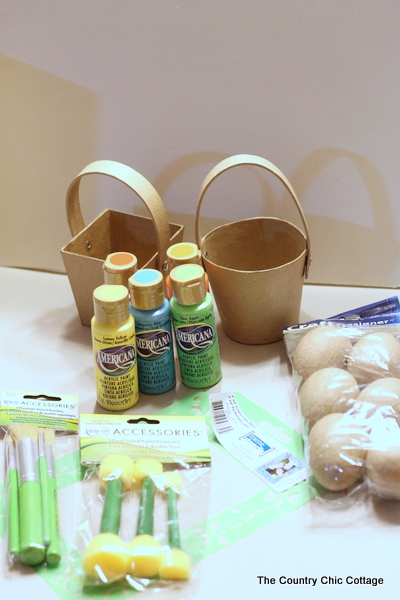 Start with a base coat of paint on your baskets and eggs. I used 3 or more coats of paint on each of my surfaces for a great base. As you can see, I improvised an egg drying rack to keep them from rolling around.
The frame stencil is intended to be used with a wood frame. I just wanted to use portions of it on my baskets. So I would pick the area I wanted to use and apply it to my basket. Then tape over any areas of the stencil that I would not be using.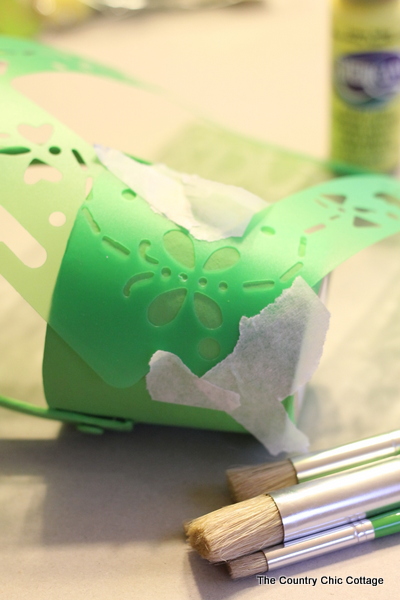 Then use your stencil brushes to apply a light coat of paint to your project. I found that two light coats were better than one heavy coat when using a stencil.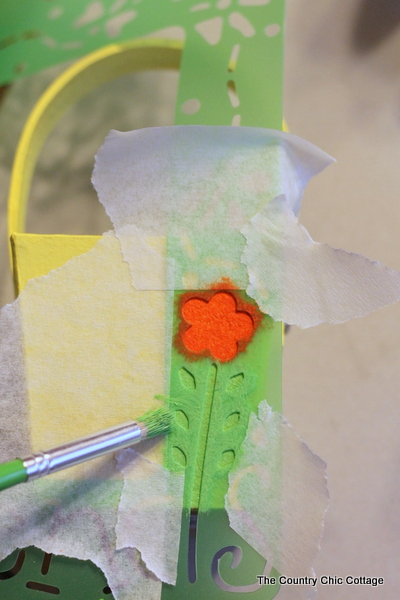 Now for the eggs, I made polka dots with my pouncer brushes. Just apply the pouncer to the egg. Again a couple of light coats turns out better than one heavy application.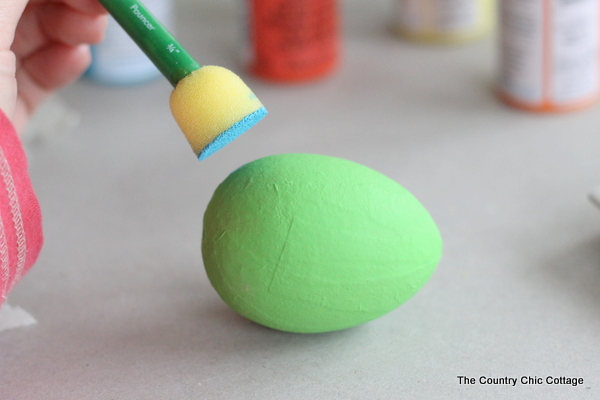 I mixed and matched the colors in my project and love the results. They are bright, fun, and perfect for spring. Grab these paper mache easter baskets and eggs at your local craft store and get to painting today!