Before we get to today's Halloween goodness, head on over to the PSA stamp camp blog and check out my magnetic chalkboard calendar! Y'all are gonna love it!!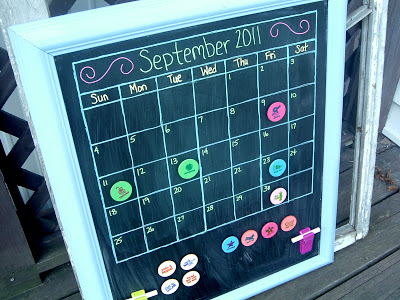 Awesome right? Now for some super simple candle wraps!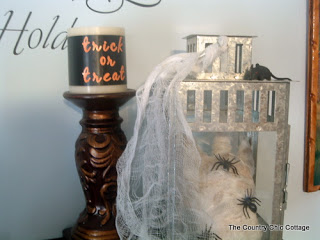 Wide black ribbon and stickers…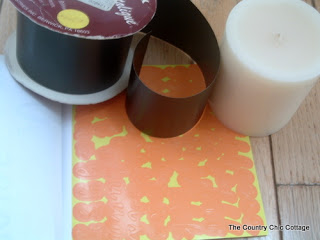 Put stickers on ribbon and wrap candle…SIMPLE!! And ca-ute!!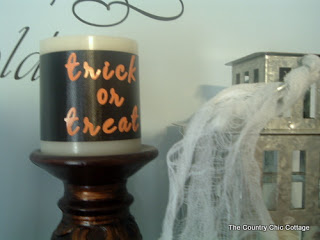 I will be showing off my Halloween mantle next Friday so y'all stay tuned for more Halloween goodies!!
Posted at Friday Favs on Naptime Crafters.
Posted at Feature Yourself Friday on Fingerprints on the Fridge.
~Thanks for stopping by!~
Get Our Weekly Newsletter