Here's an effortless gift idea that you can share and give to loved ones and family members. With a few simple steps and easy-to-find supplies, you'll end up with a creative idea as your next present!
This EOS lip balm flower gift idea makes an appreciable gift for any celebration. Plus this is super easy to make! We love EOS and we want to allocate our admiration for this brand by showing our friends and family how much we adore this.
Seriously anyone can turn this into a fun flower that will make the perfect offering. Also, it's a very unique kind of subsidy that not a lot of people will expect to obtain. They come in various colors and flavors and guess what – they're organic too. More motive to love EOS!
However, if you're not a fan of this brand, you can simply opt to utilize a round mini peppermint patty in the middle. All you have to do is affix one in the place of an EOS and make sure that you glue the wrapper and not the attested chocolate mint patty.
How to Make an EOS Lip Balm Gift
Start with an EOS lip balm in any color and some colored card stock. Then craft your way to a handmade gift idea that everyone will love!
Then bestow this to teachers, nannies, your best friend, family members, or your kids' friends. Add a small gift card to the mix if you'd like or a simple handwritten letter to make it even more noteworthy.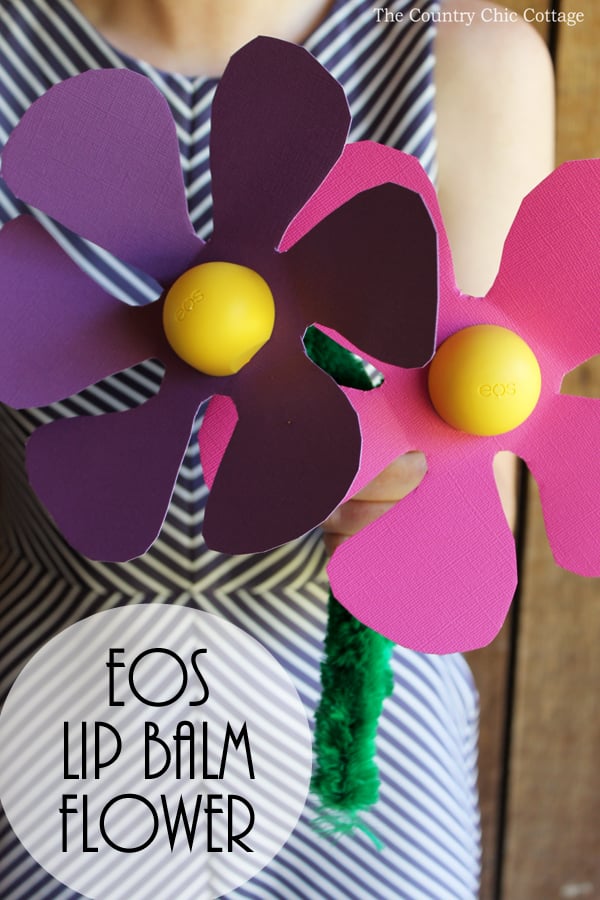 Supplies needed to make your own EOS lip balm flower gift idea:
Links are affiliate links.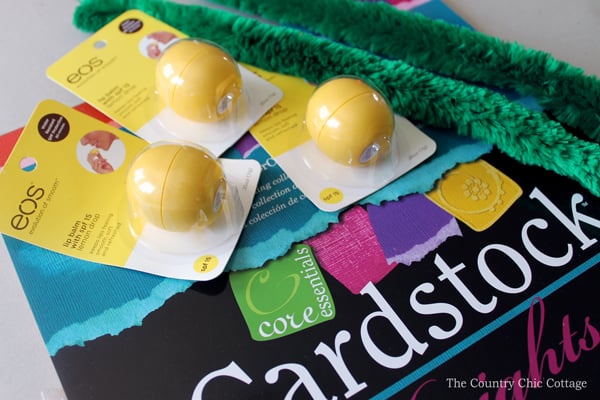 Start by separating the lip balm halves and tracing around the top on one sheet of paper.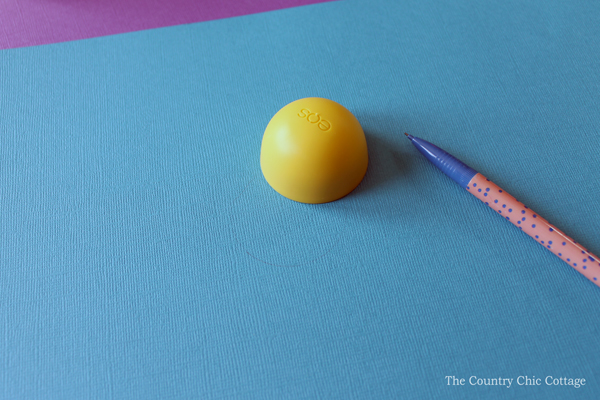 Use a craft knife on a cutting mat or old magazine to cut around the circle that you traced. Cut slightly inside of the circle so that it is smaller than the original tracing.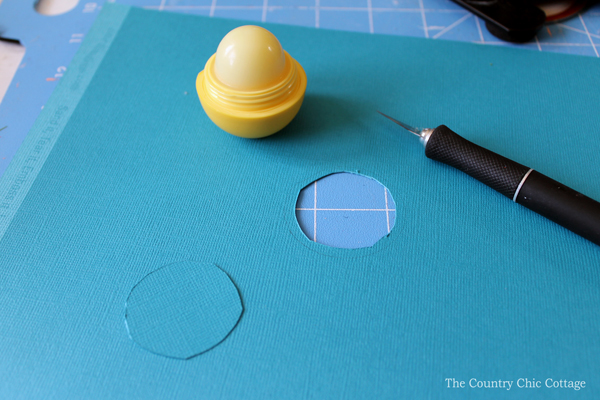 Use scissors to cut a flower shape around your center. I free handed my flowers but you can draw them on the paper before cutting.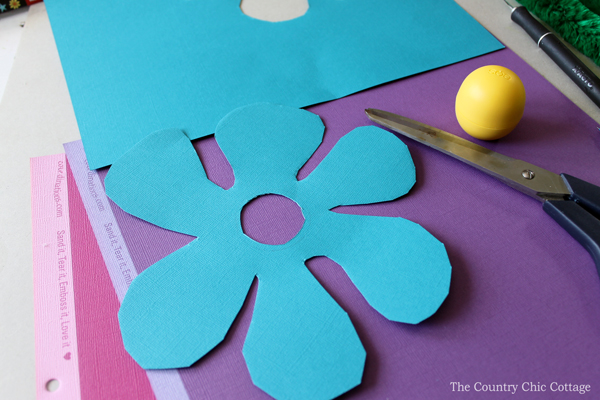 The jumbo pipe cleaners that I had where very long. I cut mine in half.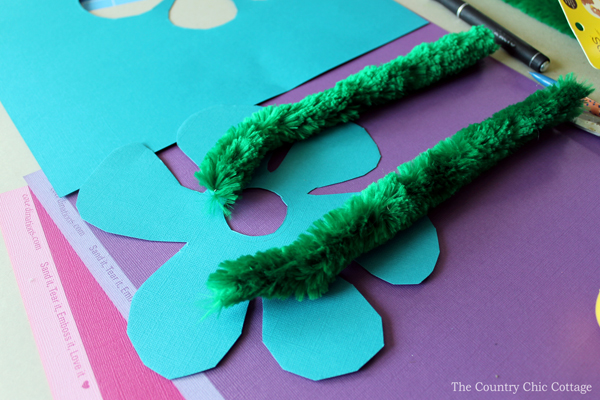 Then bend the end of one around in a small circle.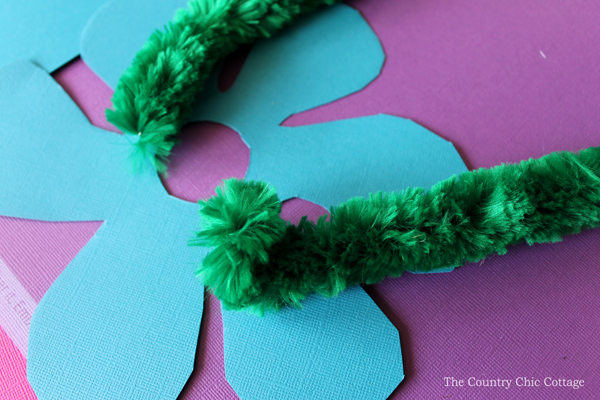 Use low temp hot glue to adhere to the bottom of one EOS lip balm. The low temp glue will hold it long enough to give as a gift but allow the recipient to remove the stem for use.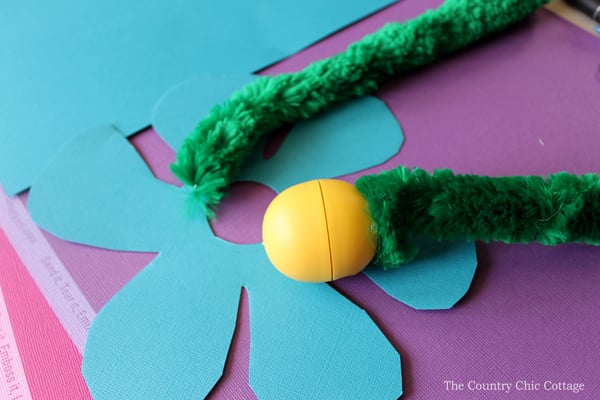 Separate your lip balm again and add the flower. When you reassemble the lip balm, the flower will be trapped in between the two halves.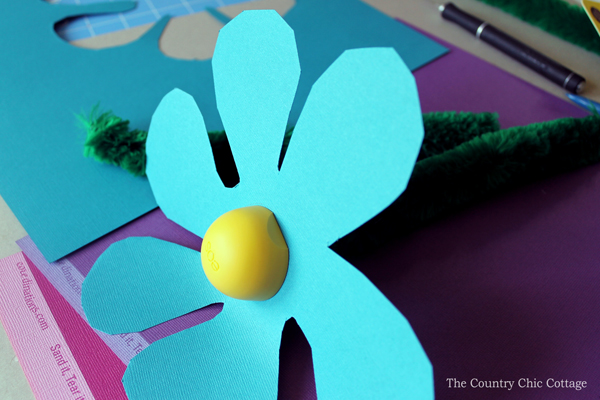 Bend the pipe cleaner and flower petals however you would like. Then gather up a bouquet of these fun flowers to give as a gift.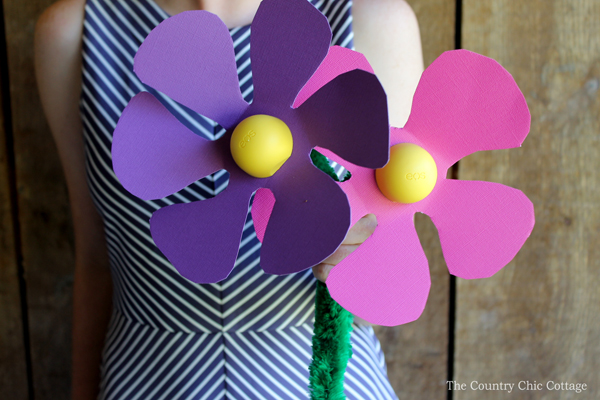 Try this EOS lip balm flower gift idea for teachers, moms, friends, and more. This simple gift idea is easy to make and everyone will love this small token of your appreciation.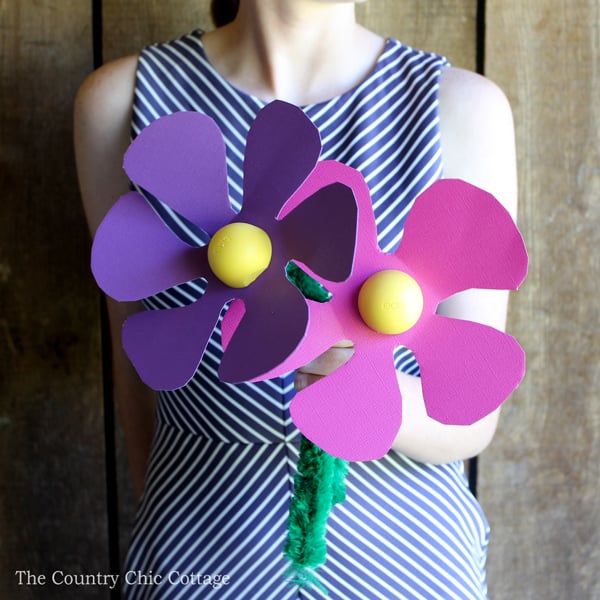 Want another idea on using an EOS lip balm as a flower gift? Check out this no sew lip balm flower idea!
Don't forget to leave a comment below if you enjoyed this post!