This EOS lip balm flower gift idea makes a great gift for any occasion. Plus this is super easy to make! Seriously anyone can turn an EOS lip balm into a fun flower that will make the perfect gift. Start with an EOS lip balm in any color and some colored card stock. Then craft your way to a handmade gift idea that everyone will love!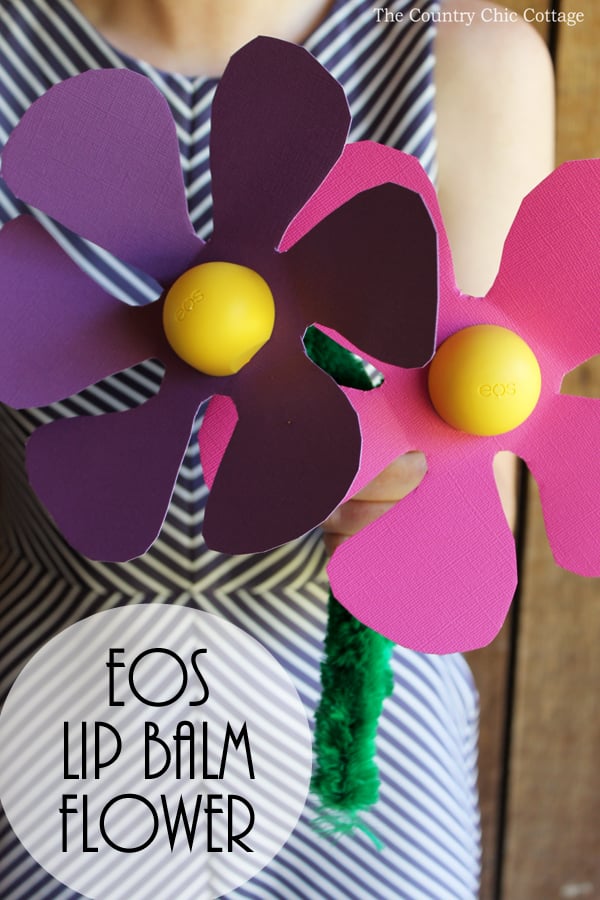 Supplies needed to make your own EOS lip balm flower gift idea:
Links are affiliate links.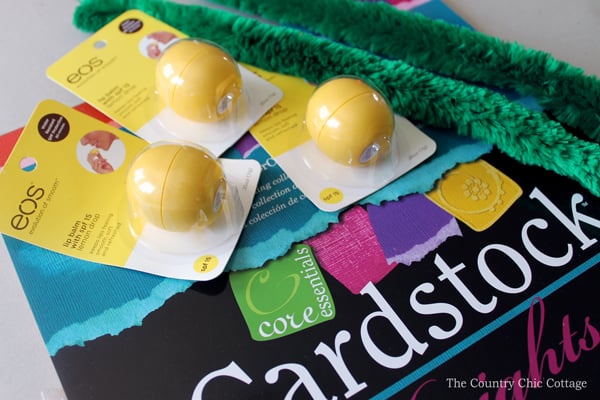 Start by separating the lip balm halves and tracing around the top on one sheet of paper.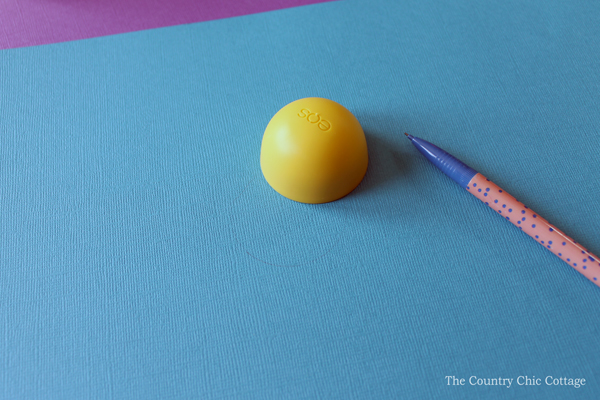 Use a craft knife on a cutting mat or old magazine to cut around the circle that you traced. Cut slightly inside of the circle so that it is smaller than the original tracing.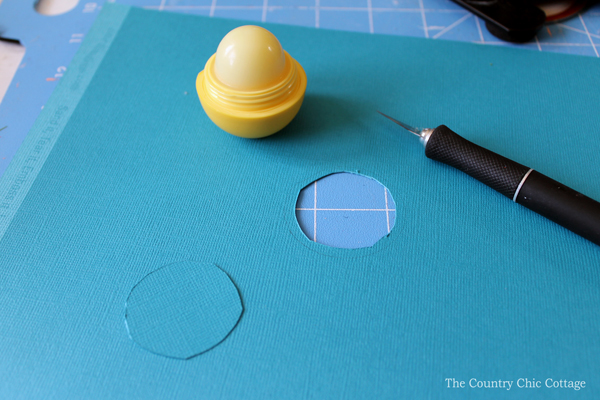 Use scissors to cut a flower shape around your center. I free handed my flowers but you can draw them on the paper before cutting.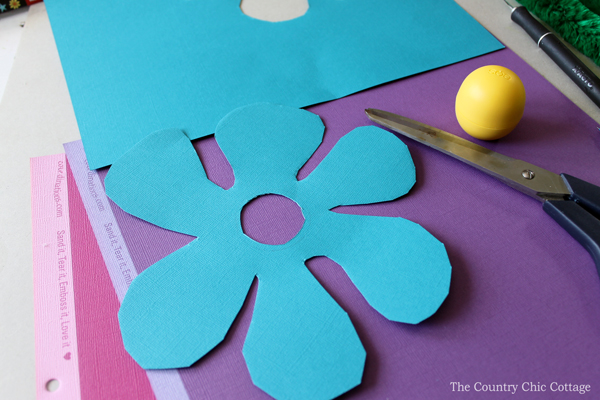 The jumbo pipe cleaners that I had where very long. I cut mine in half.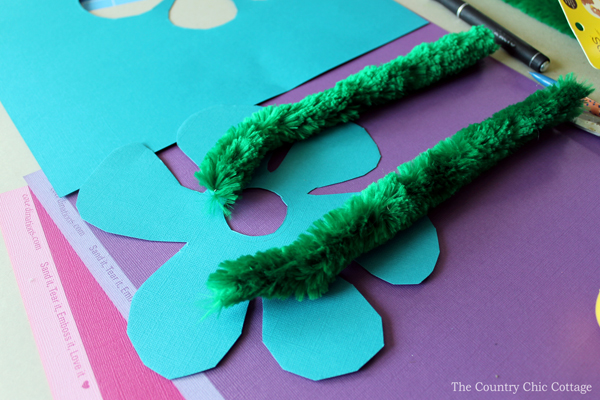 Then bend the end of one around in a small circle.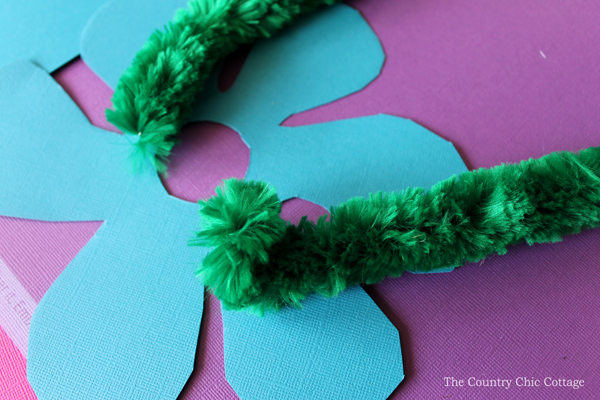 Use low temp hot glue to adhere to the bottom of one EOS lip balm. The low temp glue will hold it long enough to give as a gift but allow the recipient to remove the stem for use.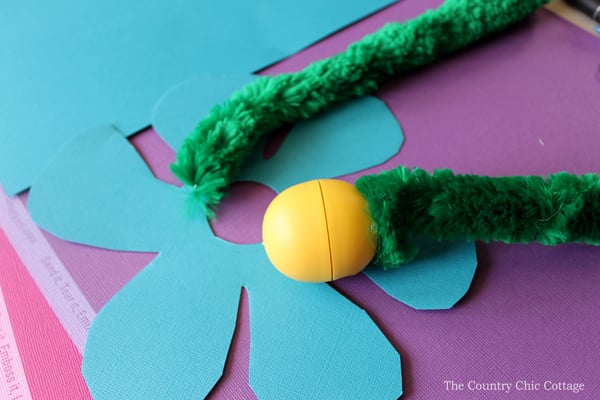 Separate your lip balm again and add the flower. When you reassemble the lip balm, the flower will be trapped in between the two halves.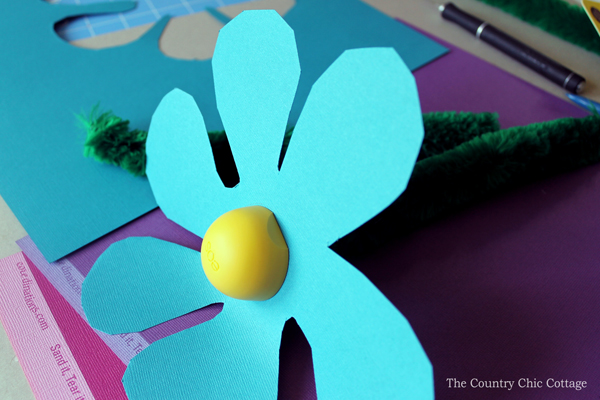 Bend the pipe cleaner and flower petals however you would like. Then gather up a bouquet of these fun flowers to give as a gift.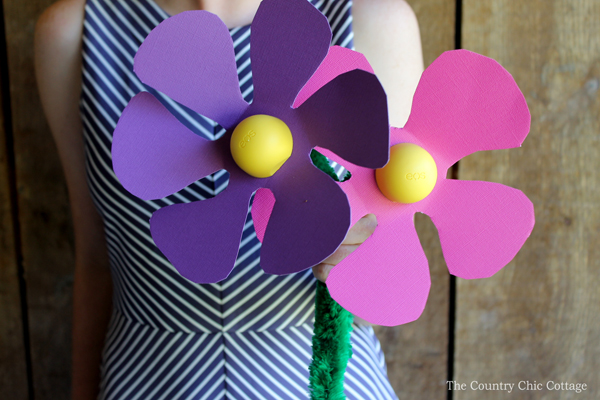 Try this EOS lip balm flower gift idea for teachers, moms, friends, and more. This simple gift idea is easy to make and everyone will love this small token of your appreciation.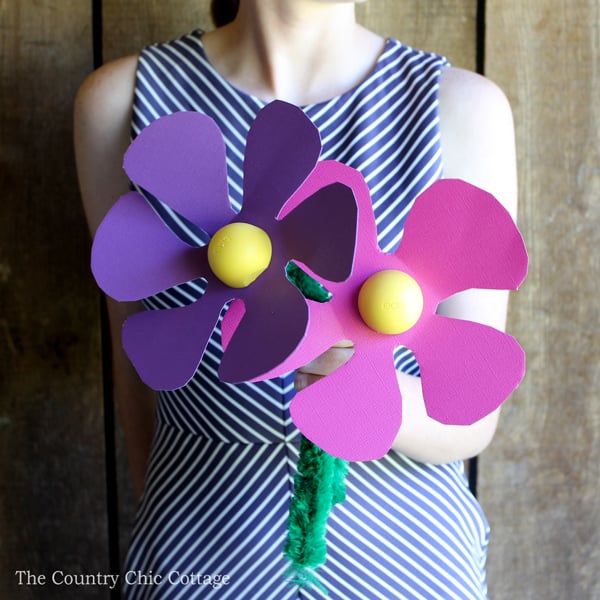 Want another idea on using an EOS lip balm as a flower gift? Check out this no sew lip balm flower idea!