Today I am going to share a bit about how to make fall signs with Chalk Couture. Now, we have talked about Chalk Couture before but I thought some of you might have missed it. Also, I made this sign on video – LIVE! So no retakes, no edits. Just me and my Chalk Couture craft supplies. This really shows you just how easy this product is to use!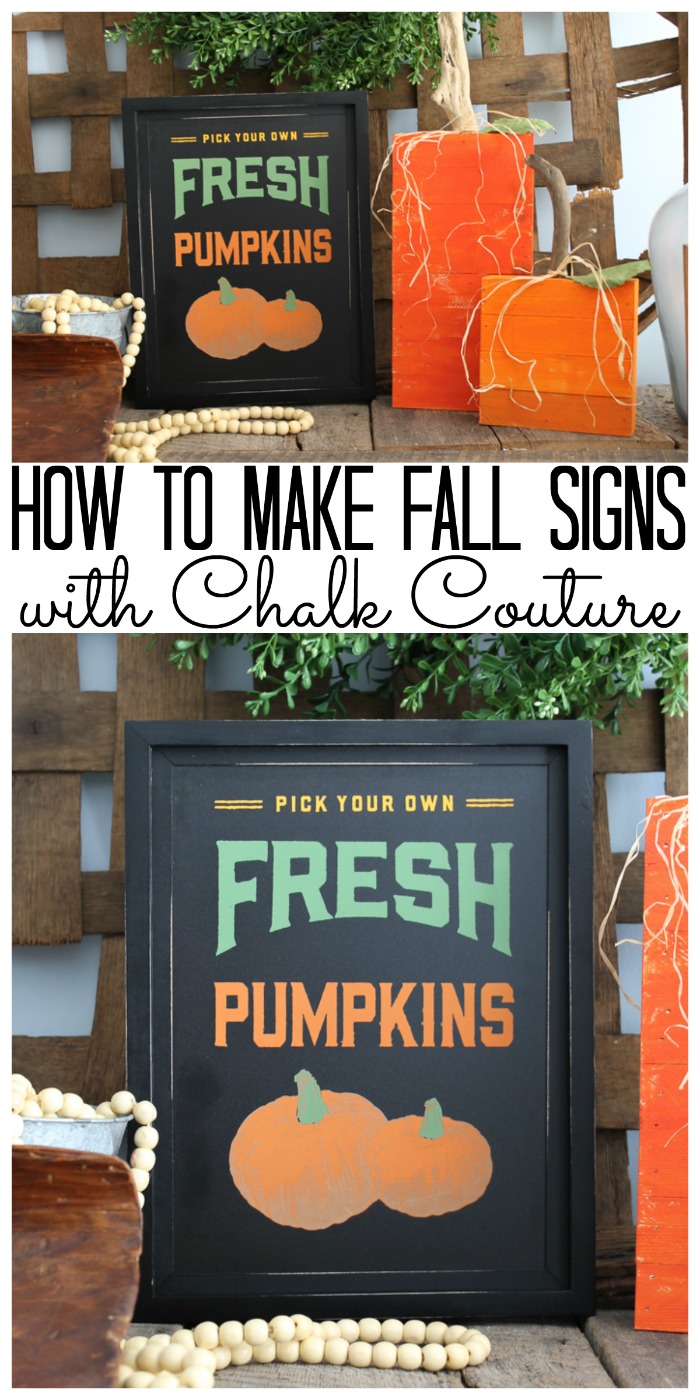 Supplies needed to create fall signs with Chalk Couture:
Links below are to my shop on Chalk Couture where I earn a commission from purchases.
Chalk Couture Transfer (I used the fresh pumpkins transfer but there are multiple ones you can use here.)
Chalkology Paste in the colors of your choice (I used Orange Peel, Pumpkin Pie, Garden Herb, and Storm.)
Squeegee
Chalkboard
Stir sticks
Bath towel
Live Video Demo:
Remember I promised you a live video with no retakes! Here it is! Y'all enjoy!
Can't watch the video or missed some of the steps? Follow along with the step by step instructions below.
Instructions:
Confused about Chalk Couture? Be sure to click here to download our beginner's guide.
Start by cutting the stencil with scissors into pieces and deciding which pieces you will use. You can lay out your art however you want and even mix and match from different stencils.
Remove the stencil from the backing and fuzz the back well on an old towel. Do this by sticking it to the towel a few times. This is important when using the transfers on any hard surface so the adhesive is not too aggressive.
Then stick the stencil into place on your chalkboard or really any other hard surface. Since we are using Chalkology Paste, using on a hard surface is recommended. Want a permanent ink instead? Try the Chalkology Ink!
Stir your Chalkology Paste well and apply to the stencil in dollops. Remember this should be the consistency of yogurt. You can add water a few drops at a time if it is too thick.
Use a squeegee to pull the paste across the transfer. Remove all excess and put it back into the container for use another time. Pull up transfer immediately and reveal your design.
You will want to wash your transfer before the paste dries or put it in a shallow pan of water until you can get to it. Cleaning instructions can be found in the beginner's guide here.
Repeat this process with the rest of your design. Remember that if you are layering colors or putting one transfer over another, the paste needs to be dry completely before you can do that. You can use a hair dryer to speed up the process.
Once all of your design is complete, you are ready to display your fall signs around your home!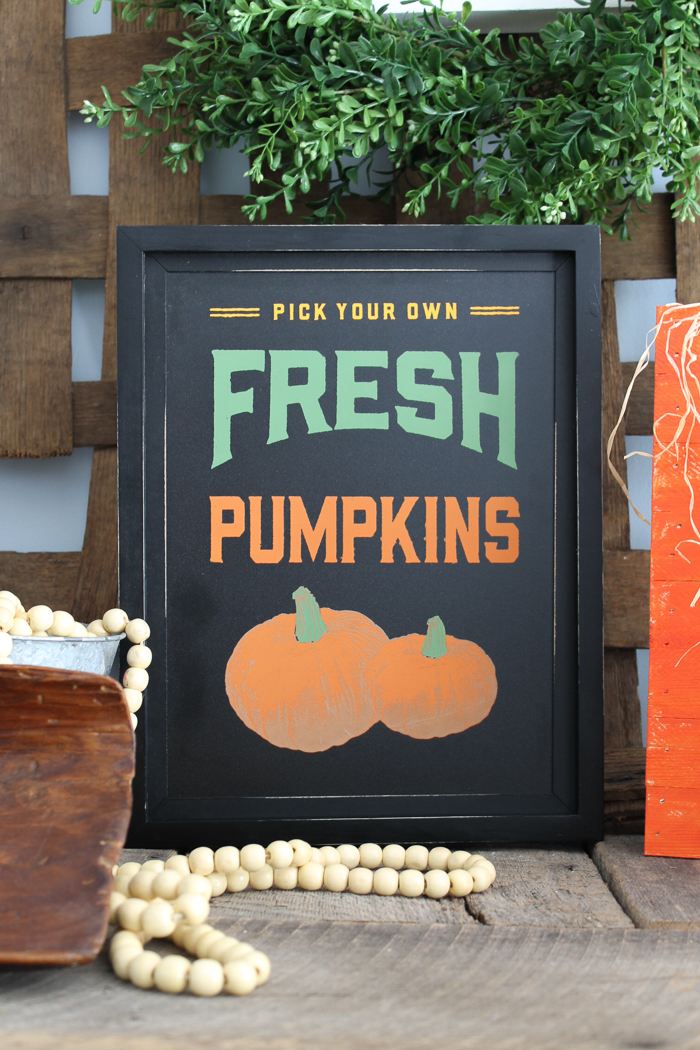 About Chalk Couture:
A few things about your new art:
The Chalkology Paste is chalk so it will wash off later with a bit of water. It will not smudge once dry but will wash off later from hard surfaces.
Want your art to be permanent? If you want to keep anything, just use a few coats of a good spray sealer over the top.
To make towels or shirts, use the Chalkology Ink instead and heat set to make permanent.
Get creative with the stencil designs available and the wide variety of colors! The possibilities are endless!
So, will you be making some fall signs for your home? Now that you see just how easy it is, there is really no reason not to give Chalk Couture a try!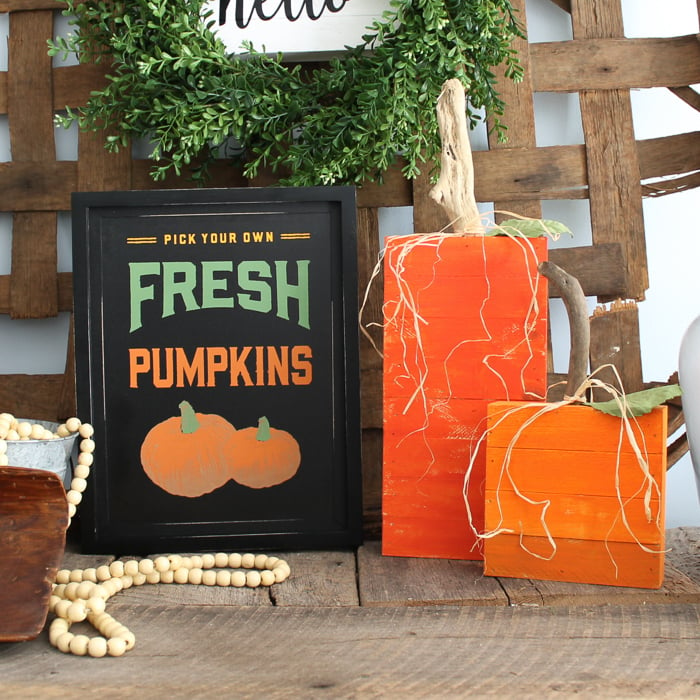 Love this and want more Chalk Couture ideas? Try the links below!
Chalk Couture Beginner's Guide
Getting started with Chalk Couture? Sign up for our email list and then use our handy free printable guide to start creating chalkboard art in minutes!