The farm busy book page is the last in my busy book series. At the end of this week, I will show you how to bring the entire quiet book together for one great gift idea. This book is perfect for keeping babies and toddlers happy and busy on the go. If you have missed any of the pages in this series you can find those here:
Today's page is a bit more complicated but you can tackle it. Follow along with the instructions below and make your own farm busy book page.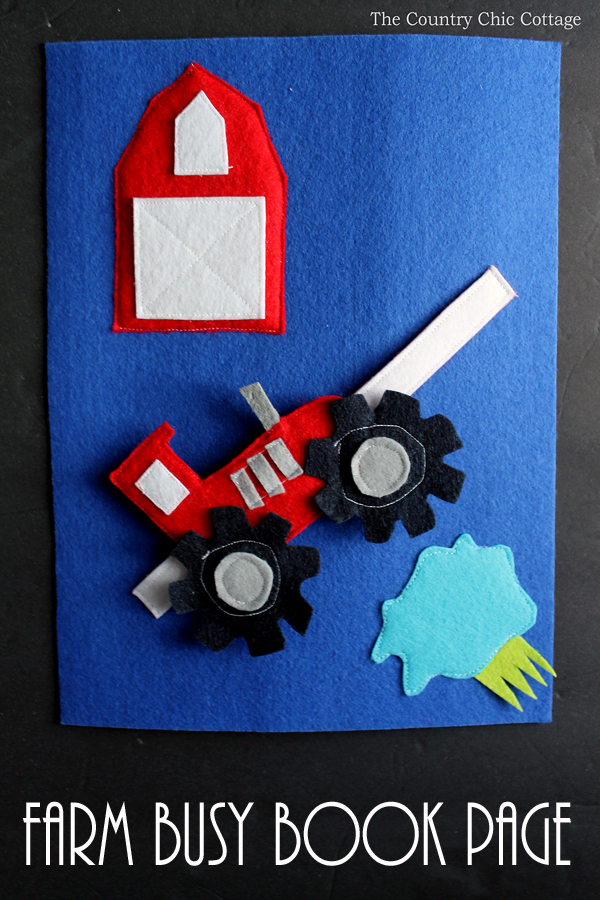 Supplies needed to make your own farm busy book page:
Some links may be affiliate links.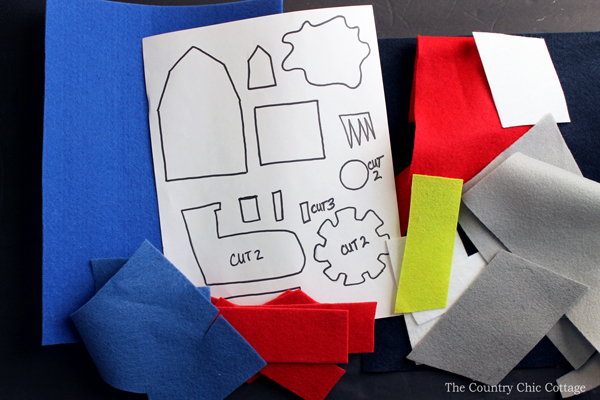 Cut all of your pieces from felt. Sew the barn door and windows into place as shown below. Note that I made a cross in the center of the door with my sewing machine.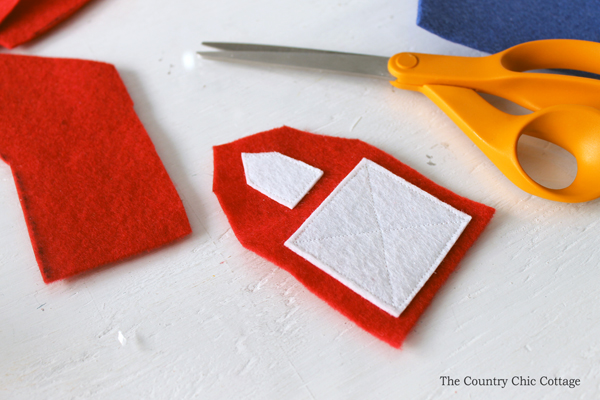 Next it is time to make the two halves of the tractor. Half one is the back and will get a long red piece sewn into place. You will want to leave some slack in this piece as this is how your tractor will ride on the track. Next sew all of the component parts onto the tractor front (see below for details). Leave the smoke stack loose as you will sew this in a minute. Note that stiff felt is great for the tractor body!
Sew the two halves of the tractor together around the outside. Be sure to trap the smoke stack in between the two halves as you sew. Use two pieces of STIFF felt scraps for the track. Trim them to size and sew them together. Then slip the track inside of the pouch on the back of the tractor. Lay out everything on your felt page.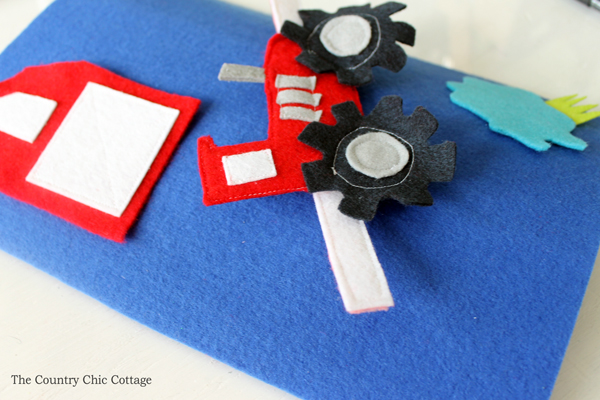 Sew everything into place. Note that I just sewed the two ends of the "track" to the page and the tractor itself if NOT sewn to the page. I also left the "grass" on the "pond" loose. I just sewed it along the pond edge. Your farm busy book page is complete and ready to be added to your quiet book. Stay tuned as we pull everything together later this week! Looking for more page ideas? Check out this busy book page round up!