Years ago my hubby made me the sweetest flower holder — from an old hay rake. Yes you can turn farm equipment into lawn art. All it takes is a little ingenuity. Read on and tell me what you think of his creation below. Me? I love it!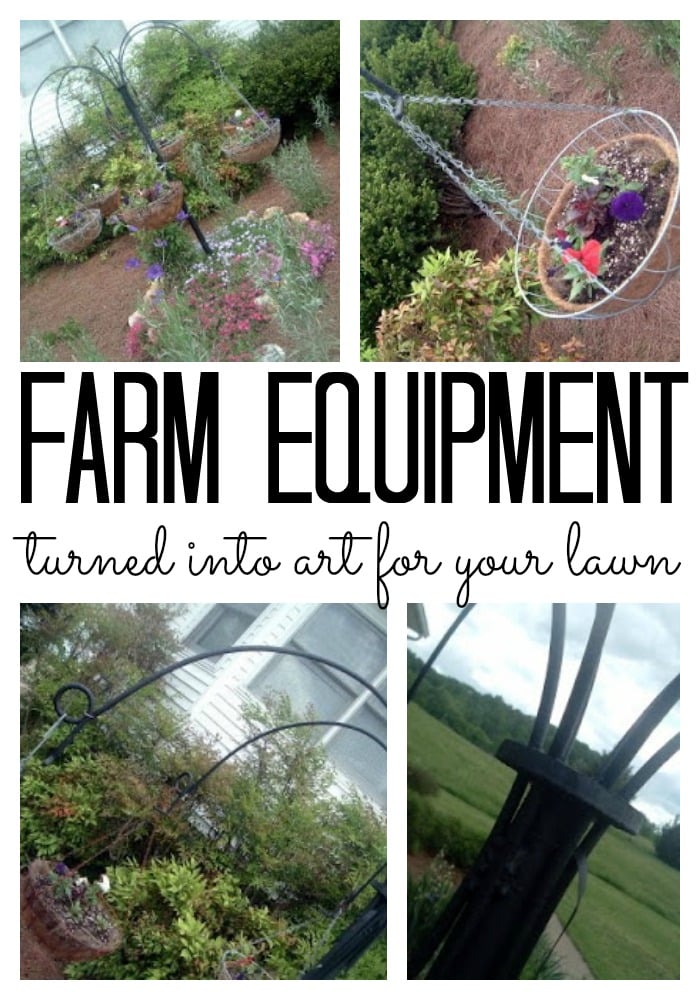 As I touched it up with spray paint for the spring, I thought y'all might enjoy seeing it. The teeth on an old hay rake are the "arms".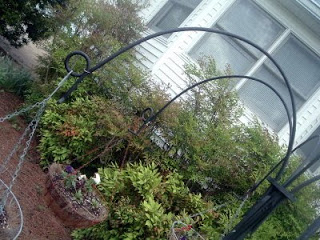 And mine holds 6 of those wire basket flower pots — which I also touched up with some spray paint this year. They are lined with those coco basket liners. TIP: Add in your liner then add in a plastic grocery bag before adding dirt. That will help keep the water in and help your flowers to last longer.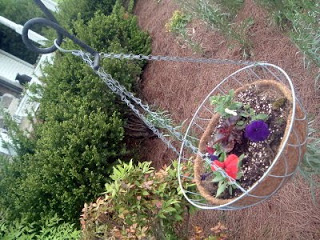 I assume there are a variety of ways to do this. But hubby used a metal pole for the center. He made a round piece in the center for each "arm" to go through. And then welded it up

(isn't it great to have a hubby that welds??)

. This version has lasted us for years without the arms breaking off.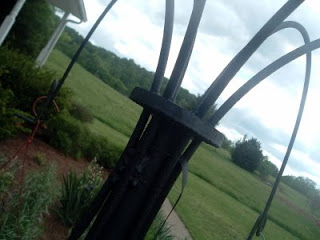 Now if I had better luck at training that clematis to actually CLIMB the pole. Do y'all have any advice for me there?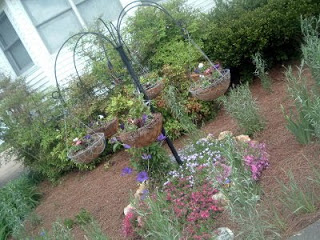 Be on the lookout for an old hay rake at a farm near you. Then use your own old farm equipment to make lawn art for your yard. Your flowers will look great hanging from one of these creations.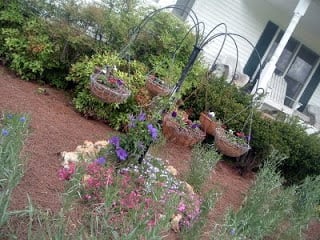 Now I am off to work in the rest of my yard. It never ends right? At least I have this beauty to stare at while I work! Let me know what you think of this old farm equipment now that it is all dolled up!