Add a hanging herb garden to your home this summer. This inexpensive project is perfect for any space….big or small. So, if you think you don't have room for an herb garden, think again! Pick up a few supplies and make your own hanging herb garden this summer.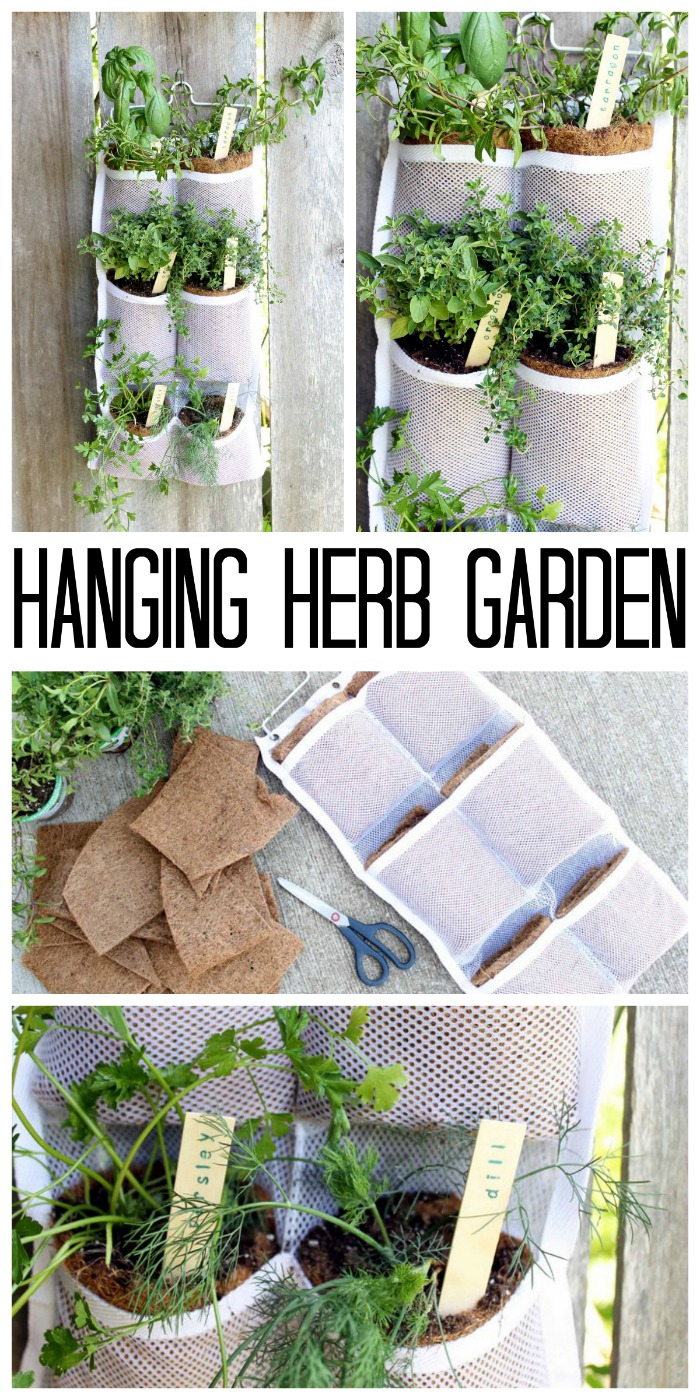 Supplies needed to make a hanging herb garden:
Some links below may be affiliate links which means that you do not pay anymore, however, a portion of your purchase does go to support this site.
Herb plants
Scissors
Potting soil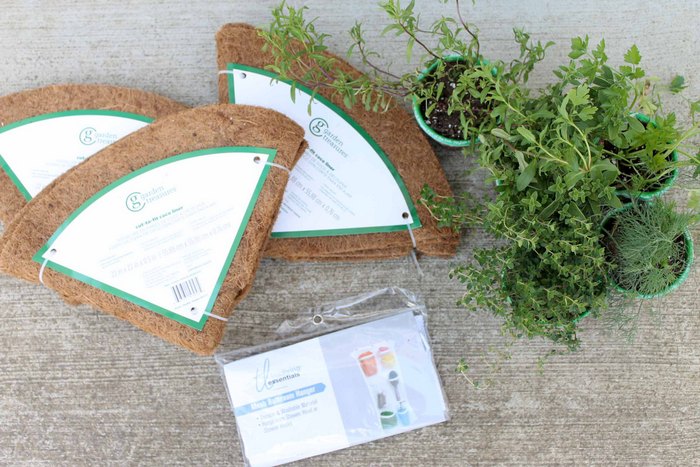 Instructions:
Start by cutting your coco liner to fit your mesh pockets. This will help to keep in the soil and moisture once you add your plants. It cuts fairly easily with scissors.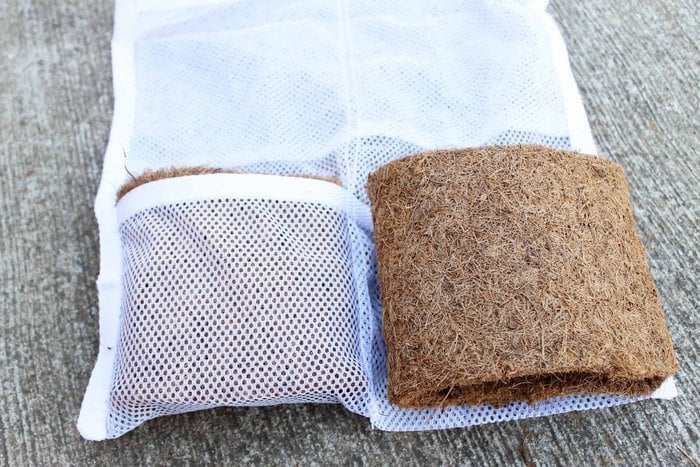 Continue until all of your pockets are lined with the coco. Note that not all of my pockets were the same size. This may be true on your organizer as well so be sure to cut to fit each individual pocket.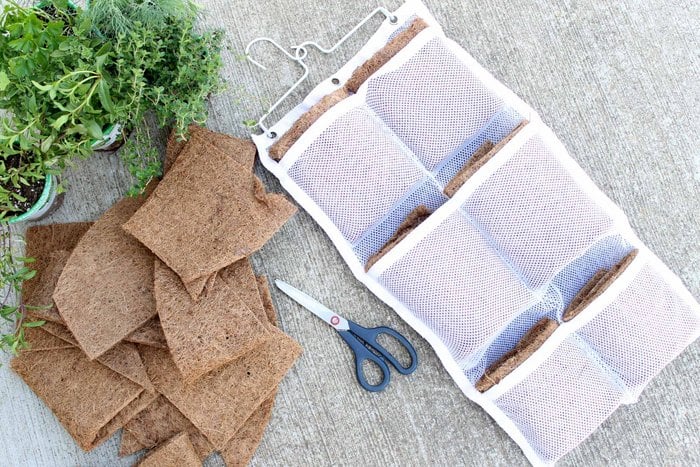 Now you can hang the entire thing up wherever it is going to stay. Pick a place that will get adequate sun light for growing herbs.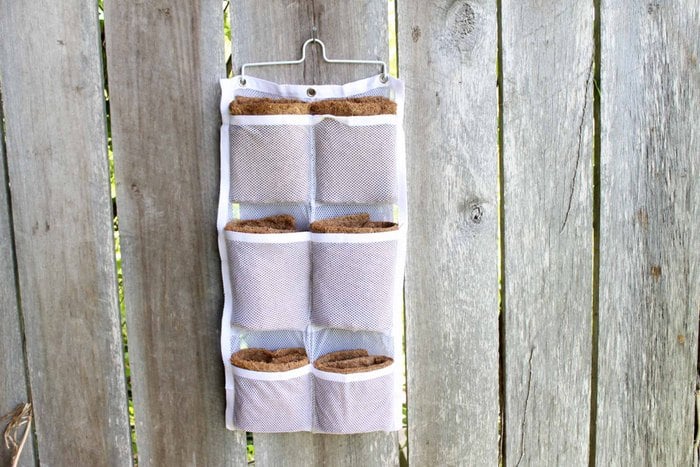 Then just add in soil and herb plants. You can add in whatever herbs that you love and will use in your cooking.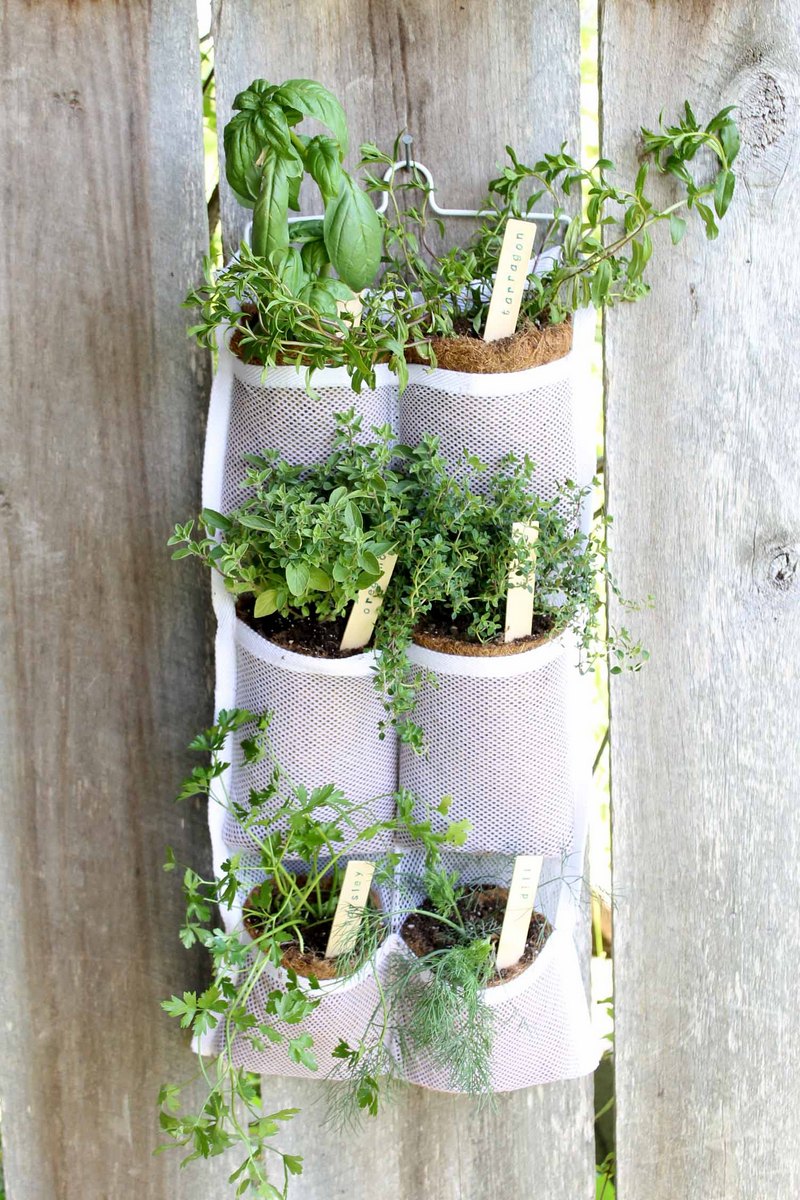 To hold in even more moisture, try adding a plastic bag to the coco liner before adding in the soil and herb plants. This will trap the water even longer allowing you to go longer in between watering.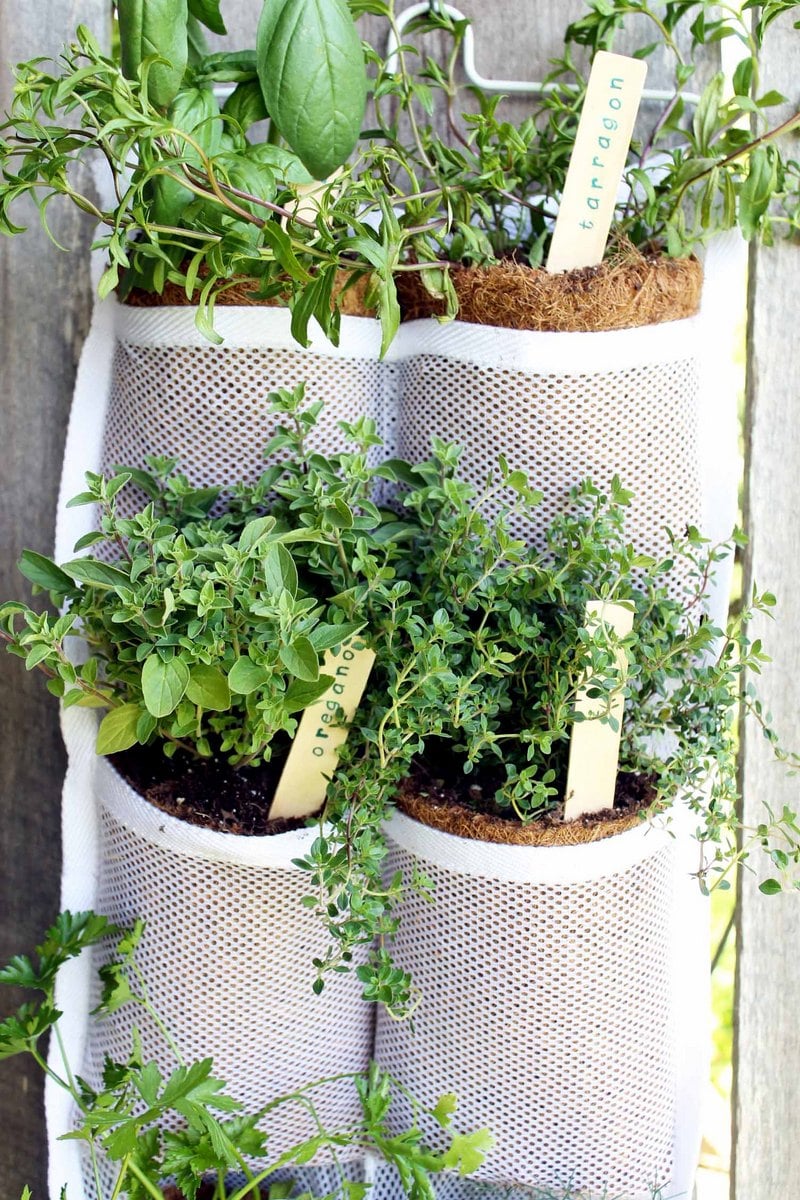 You can also make some fun herb markers for your hanging herb garden. Here I used some letter stamps and permanent ink to stamp the names on some craft sticks. I cut the tips off of the sticks to make them square as well.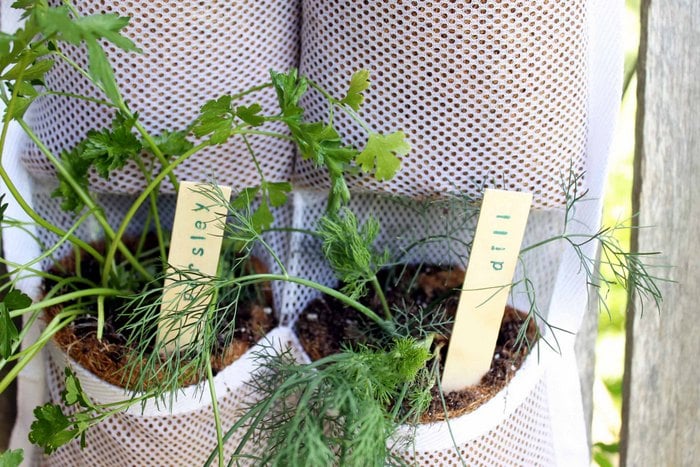 Once all of your herbs are in place, all that is left is to step back and look at your hanging herb garden! You can enjoy this one all summer long as the herbs grow and you harvest them to serve in all of your fresh summer dishes. What herbs are you growing this summer?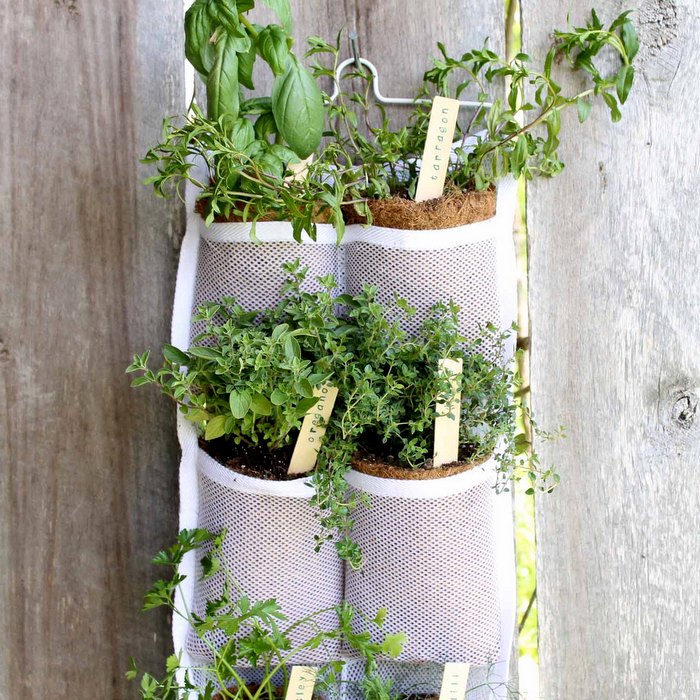 Love this hanging herb garden and want more ideas? Try the links below!
Weekly Newsletter
Subscribe to get our latest content by email every week!