I am doing some research for my own kitchen and thought I would share with you the farmhouse kitchen ideas that are inspiring me right now. You can use these ideas as inspiration for your own home. Love that Fixer Upper look? You will love these 10 rooms!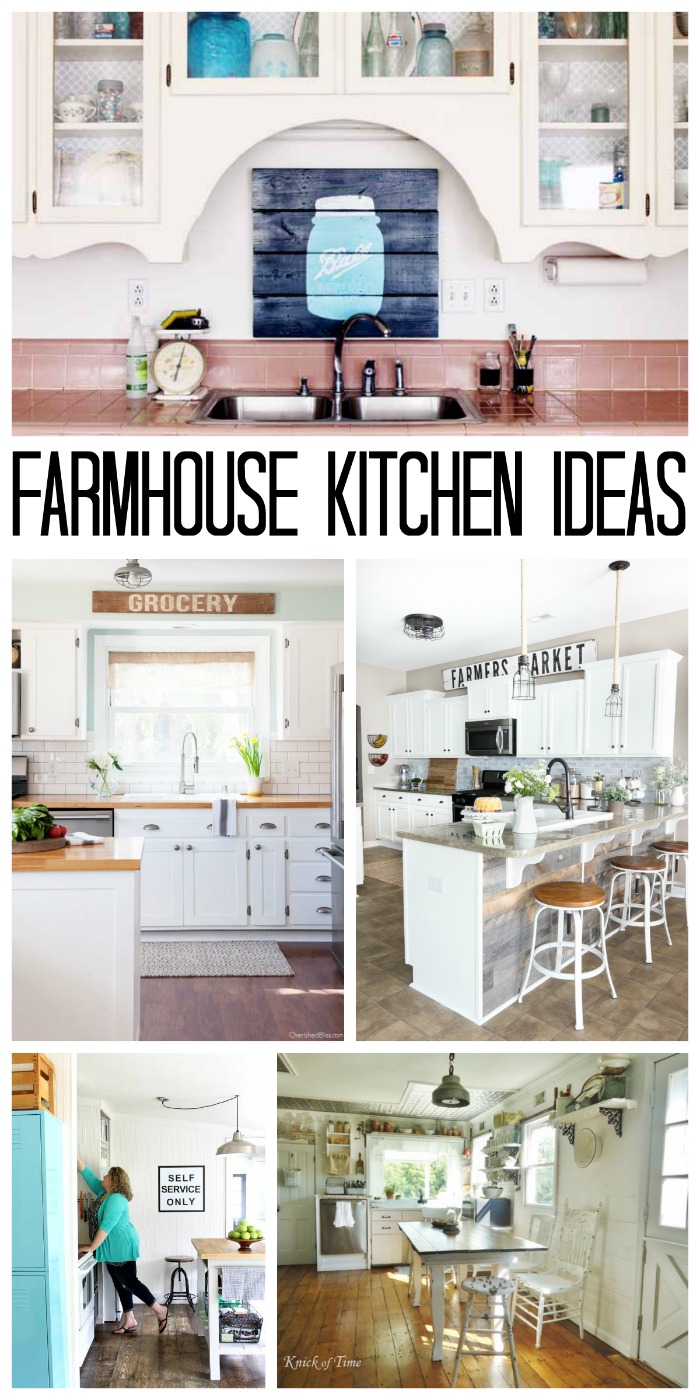 We are going to start in my own kitchen. I am in love with how this mason jar art turned out and my cabinets are not going anywhere. Stay tuned to see what I do to update this space and make it more me!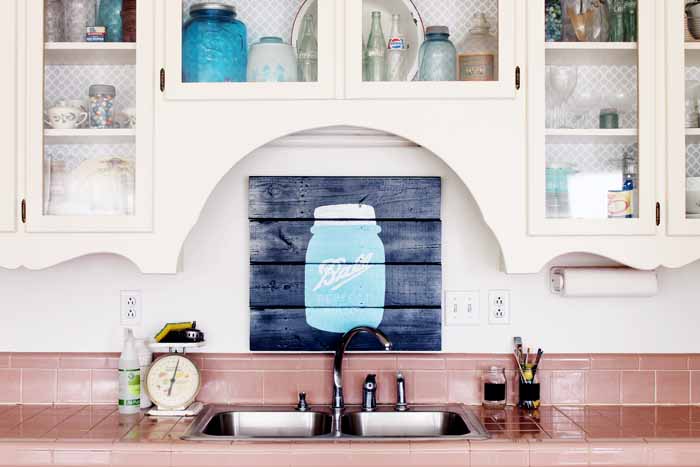 It is no secret that I love barnwood. An entire barnwood wall in a kitchen? Yes please! Tell me if you would do it in your home?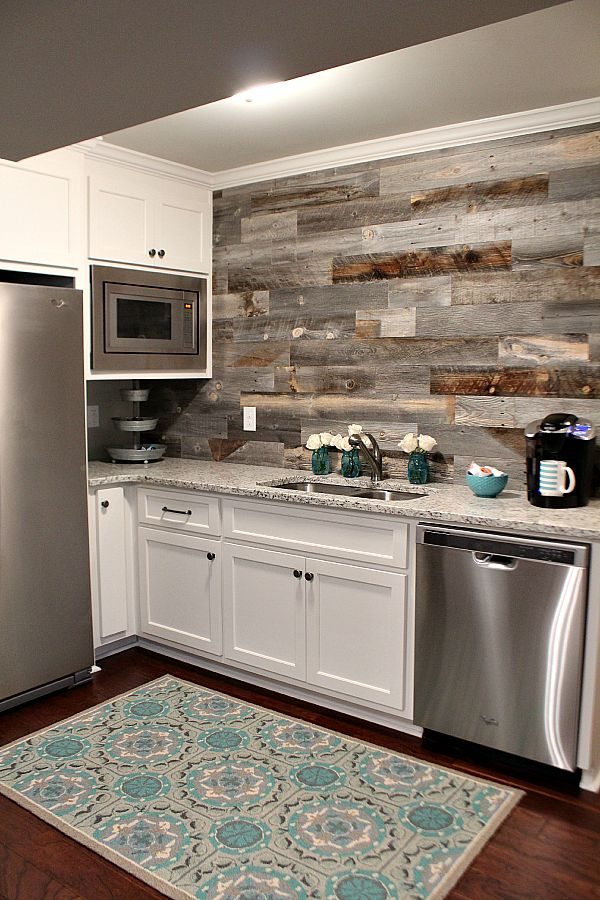 Another great idea in a kitchen is a chalkboard wall. This one is stunning farmhouse perfection! The cow head above the door….I need one!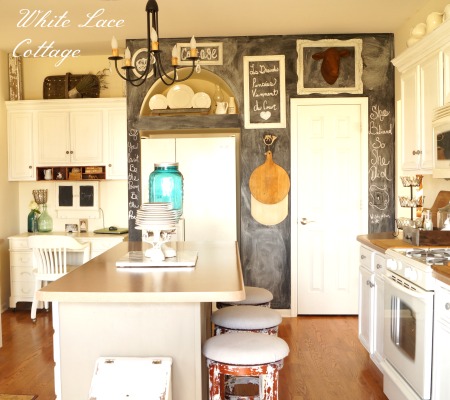 My friend Gina has this great beadboard all throughout her home. It is one of the many things I love about her farmhouse style kitchen.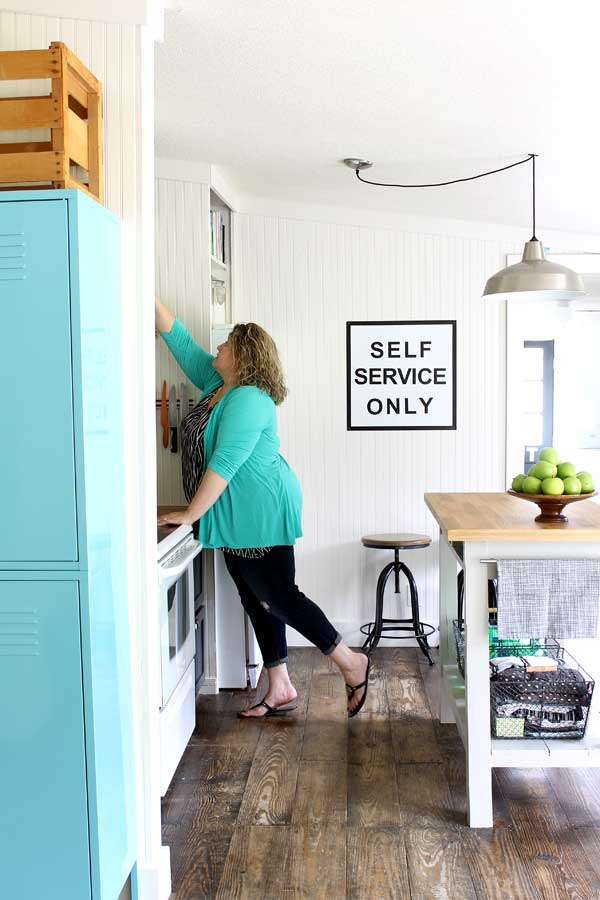 Speaking of a modern farmhouse kitchen, this one is a stunner! The sleek counter tops against the barnwood surface under the bar…..perfection!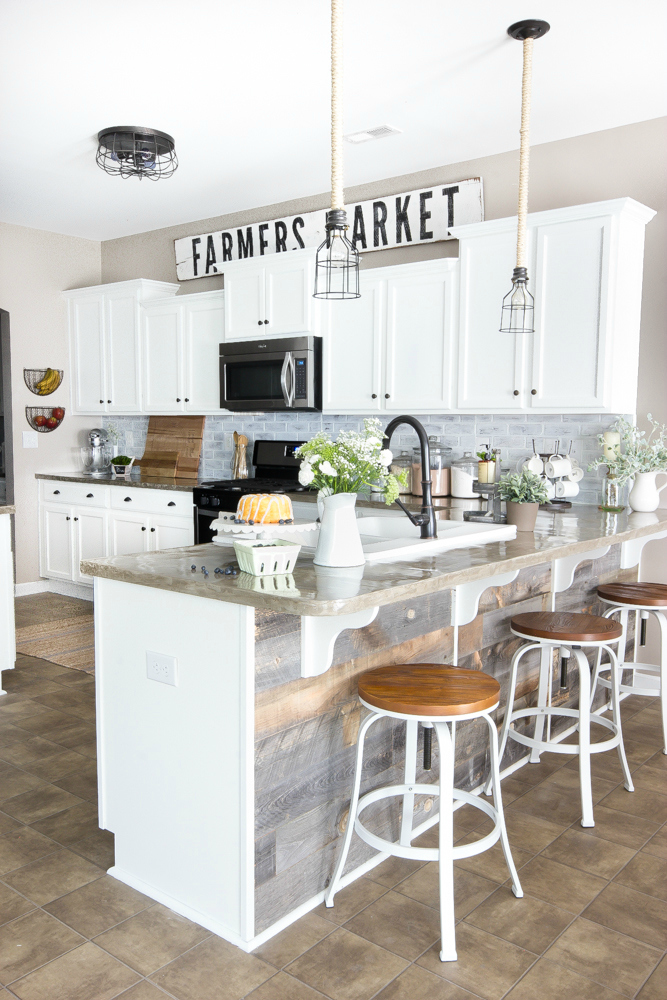 If there is one thing that it seems like every farmhouse kitchen must have, it is an apron front sink. I am undecided on this trend and I would love to hear from you if you have one. Love it or leave it?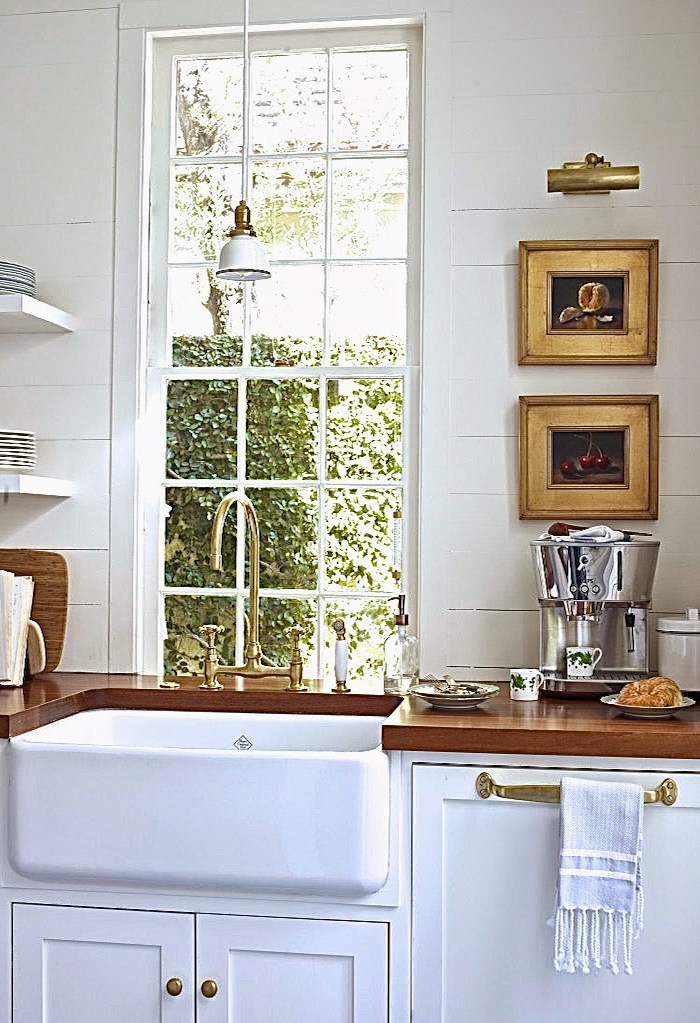 Another counter top option is butcher block. I am loving the clean look in this kitchen and the wood counters are just the icing on the cake.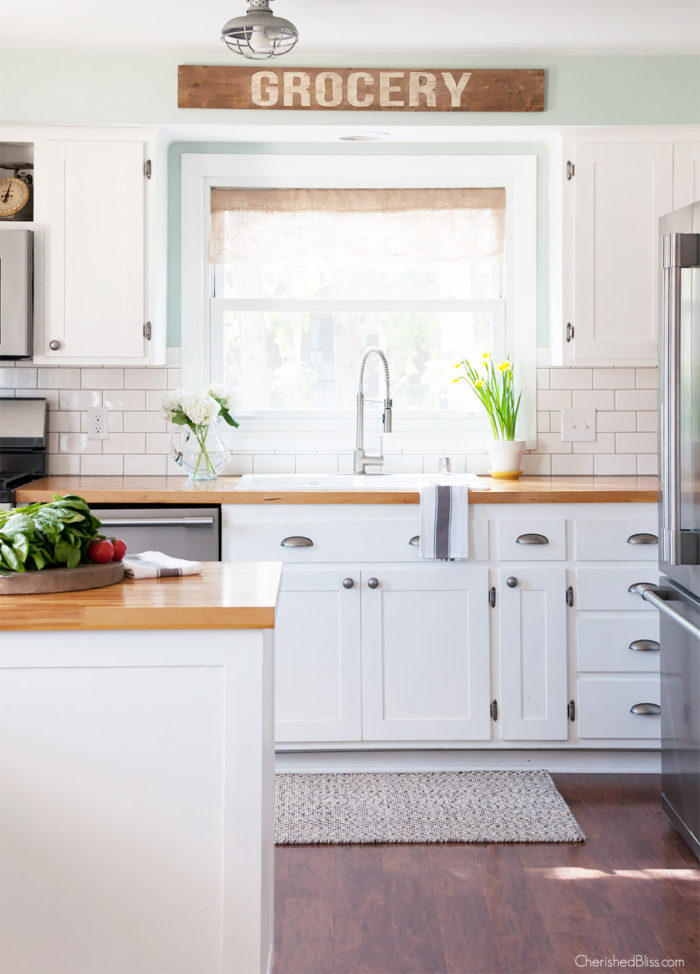 More barnwood? Yes please! This time there is just a touch in the form of a range hood. I am loving the contrast!
My own kitchen is full of fun vintage finds so finding the image below really inspired me. So much goodness in one little picture!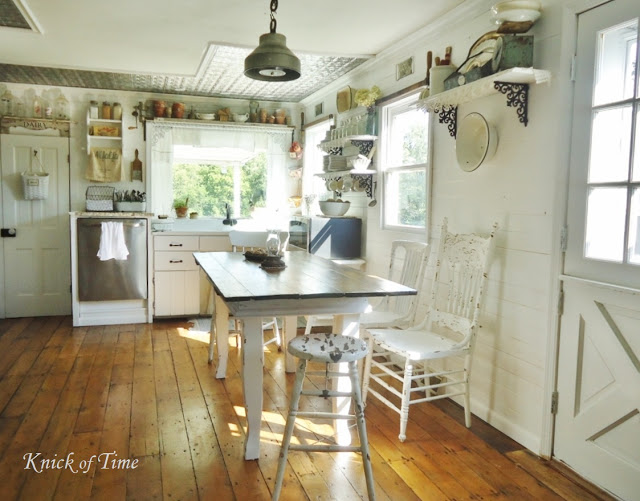 Make this rustic kitchen organizer to add some farmhouse flair to your home!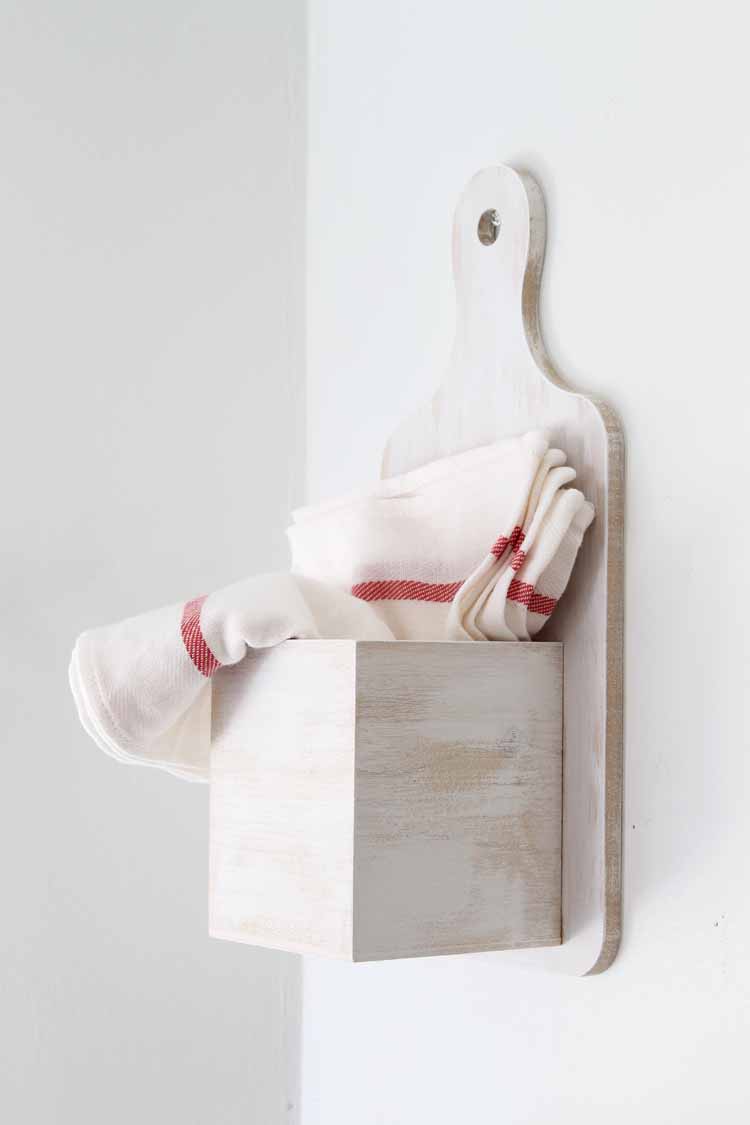 I hope y'all are inspired by these farmhouse kitchen ideas! I know I am creating my mood board right now for a kitchen remodel that we are sure to love.