Are you decorating with patriotic decor this summer? I have a great quick and easy foam American flag for you today that will be the perfect project for you. Grab some foam and lets get started making this cute little addition to your home.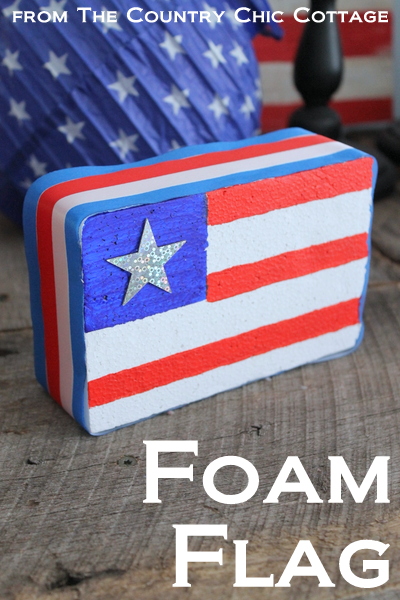 I was sent some Smoothfoam to review for
Craft Test Dummies
. The review should be up soon if you are interested in how I feel Smoothfoam compares with Styrofoam. For now, I made a few projects with the Smoothfoam to share here. I started with a large block of Smoothfoam for this project and some foam cutting tools. The tools are basically a serrated knife and something to sand the surface with.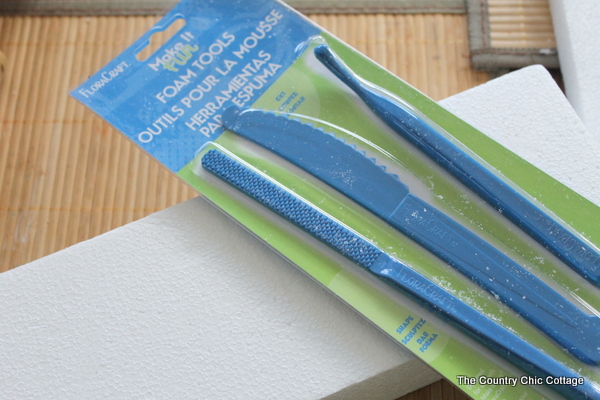 One huge mess later I was left with a flag size piece of Smoothfoam. As you can see from the picture below, I was unable to get the cut surface smooth. We will be handling that a bit later.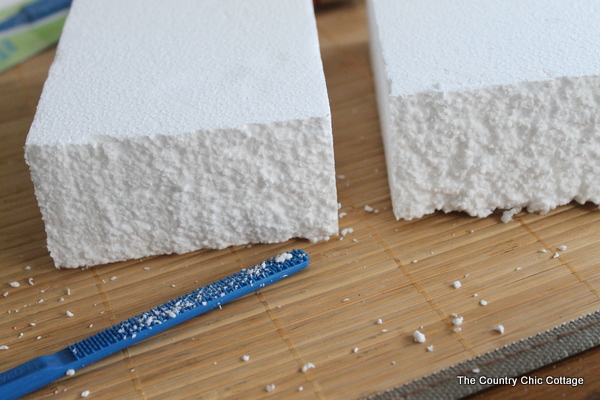 Next comes the painting. I actually painted my entire flag white first. The Smoothfoam is not entirely smooth and still has surface imperfections. I was hoping a coat of paint would help to even things out for my masking later. That did not happen so I think you would be safe in skipping the white paint step.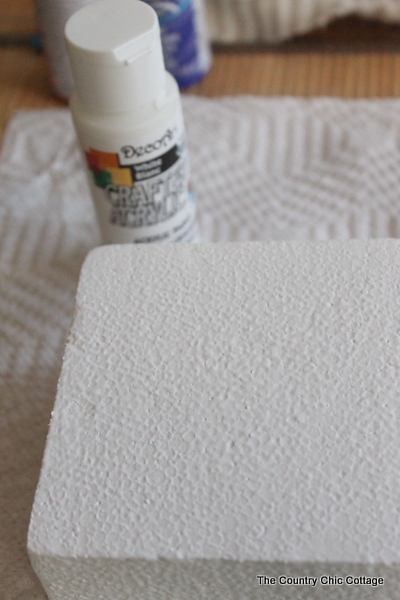 I then used
painters tape
to mask off some lines and a box in one corner. I painted my flag using Americana paints that I received from Decoart. As you can see from the picture below, upon removal of my tape I was left with very uneven lines as the uneven surface of the Smoothfoam allowed paint to creep under my tape. I used a small brush to even out the lines.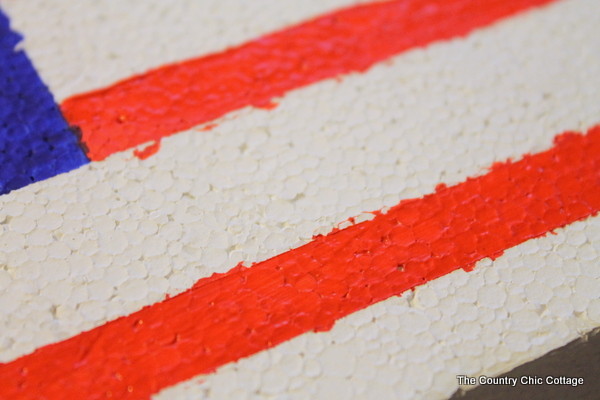 I then glued a star to the center of my blue square and added patriotic ribbon around the outside of my flag. I think the ribbon helped to first finish it off and second helped to cover the uneven cut surface. Both the star and the ribbon are secured with hot glue.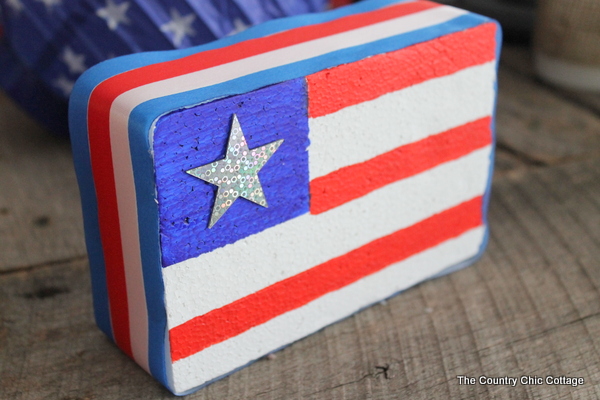 I then added the flag to my mantle but wait…y'all can't see my mantle yet. Stay tuned for more patriotic projects and a mantle reveal at a later date! In the meantime, get your foam and start painting. This is a great project to get the kids to help with as well. Once you lay out the masking, let them grab a brush and get to work. The will love creating this foam American flag!