This football busy book page is the next in our busy book series. I am loving these felt craft projects! You can see the shapes page and lion page if you have missed any of the series. This is also a part of Craft Lightning week where we are doing crafts that take 15 minutes or less all week. You can find even more fun quick and easy activities to keep your kids busy at the bottom of this page.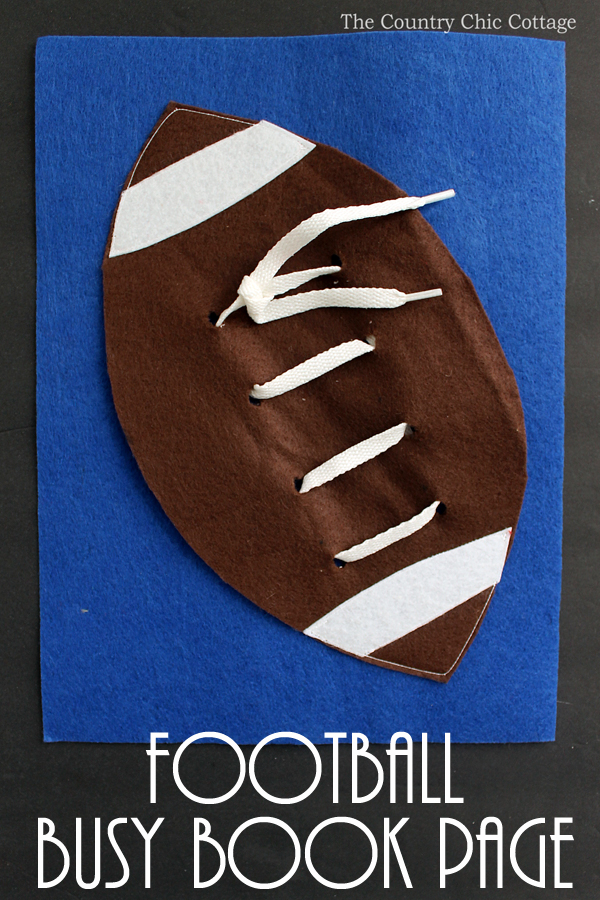 Supplies to make your own football busy book page:
Some links may be affiliate links.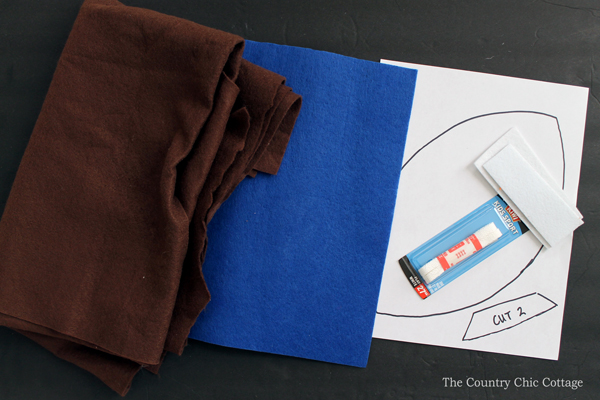 Cut out your pattern pieces and lay them out as they will appear once complete. Mark eight equally spaced holes with a ruler and a marker.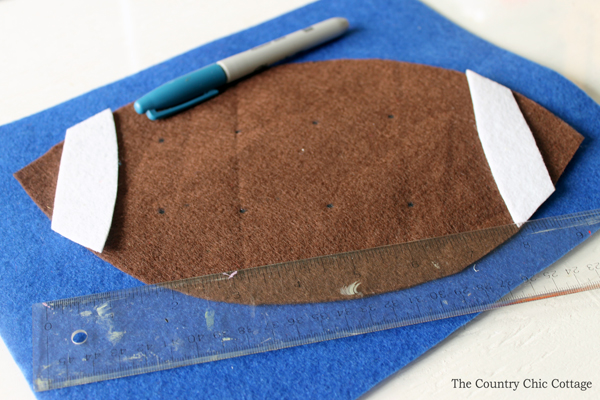 Punch a hole in the felt where each of those marks are. I used an industrial hole punch for this step.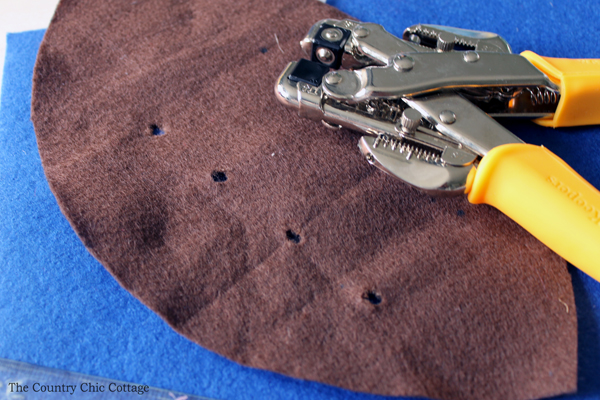 Thread the shoelace through the holes as shown.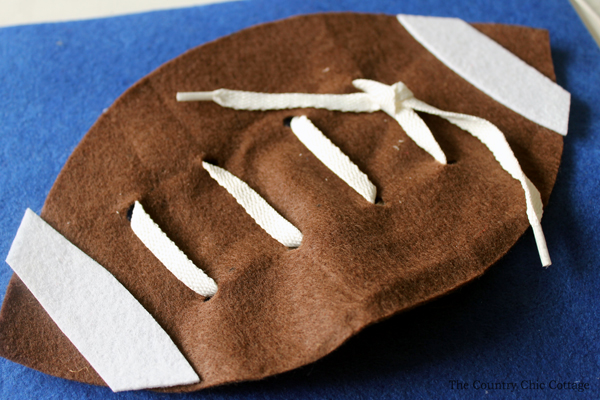 Sew just the ends of the football to the stiff felt sheet. Stop where the white pieces of felt are on the football. You want the child to be able to reach into the football to lace and unlace the string if desired. And that is it! This football busy book page is complete and ready for our book! Stay tuned all week as I post these busy book pages. I will wrap up the entire series next week with a few more pages and a post on assembling your book!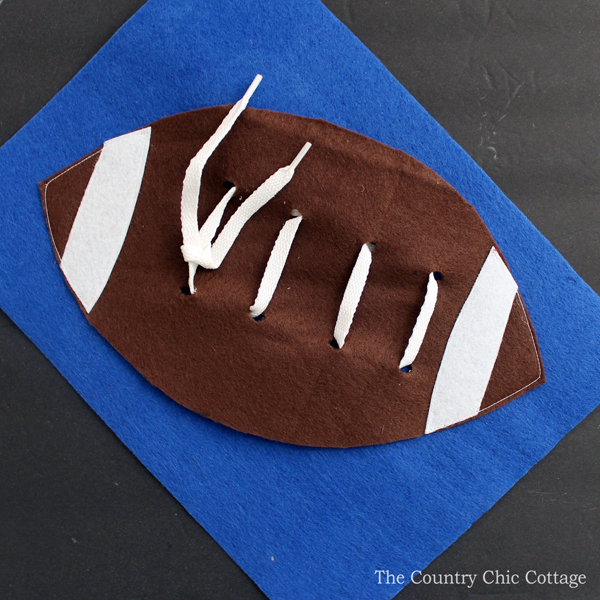 Now for some more quick and easy kid's activities from our partner blogs for this series! Start by painting some rocks to look like carrots with this idea from Me and My Inklings.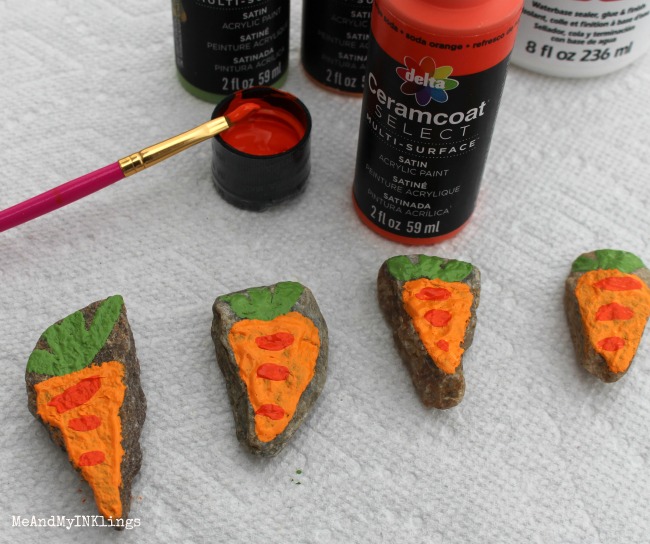 Create a fun felt board for Mine Craft fans in minutes with this idea from Alboin Gould.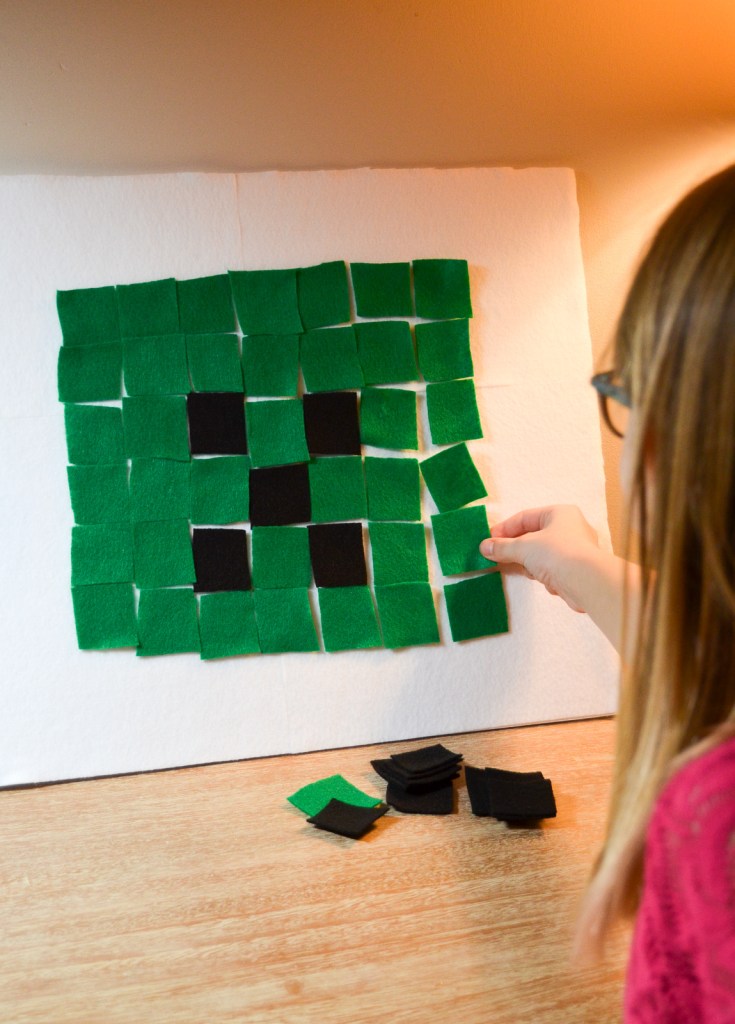 Every child will love these balloon cup shooters from Happy Go Lucky.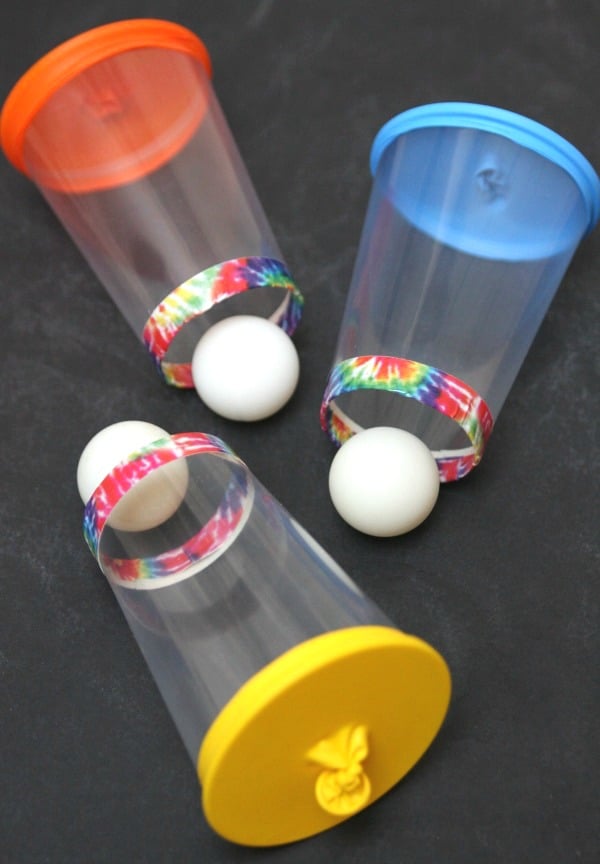 Going on a road trip with tweens? Be sure to follow along as Carla Schauer shows you how to make a great travel binder for them.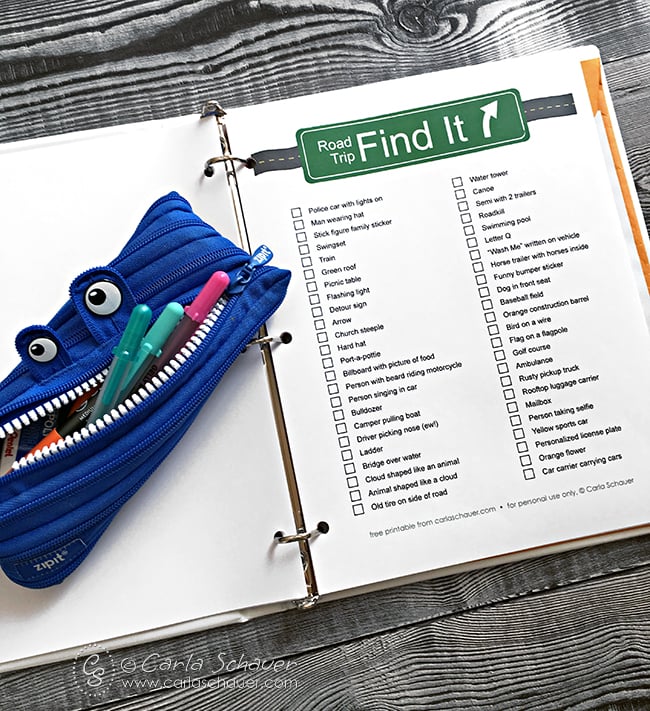 Turn old egg cartons in a fun chicks with your kids following these instructions from Yesterday on Tuesday.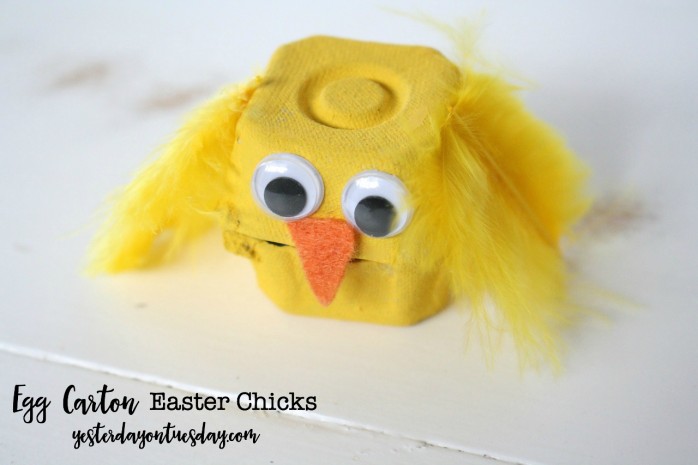 The birds and your kids will love this busy bag from Dragonflies and Lillypads!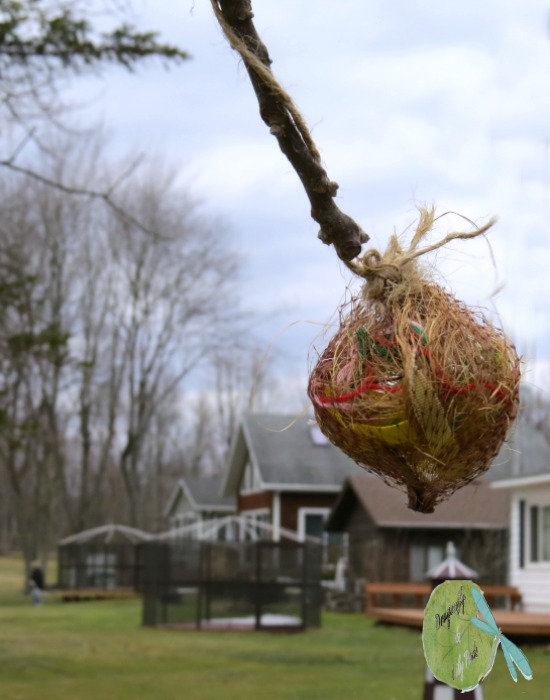 Turn old cereal boxes into fun monograms with this idea from A Girl and a Glue Gun.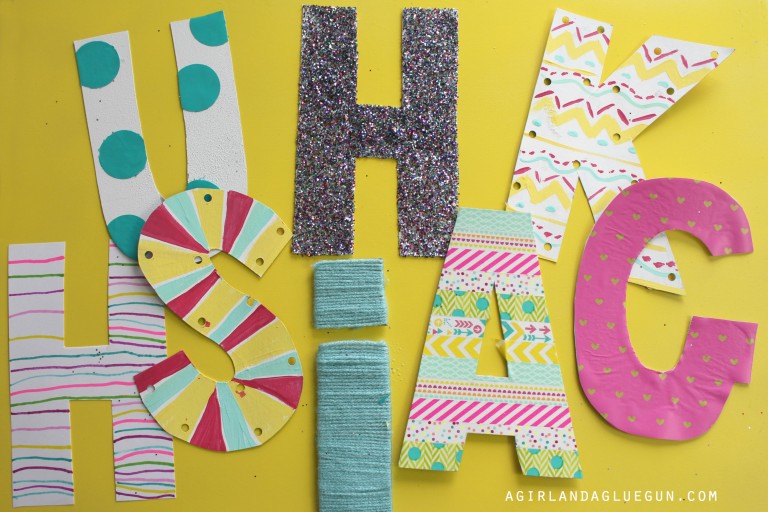 Our guest co-host for this series is Glued to my Crafts and she is sharing a fun smores pretend play idea!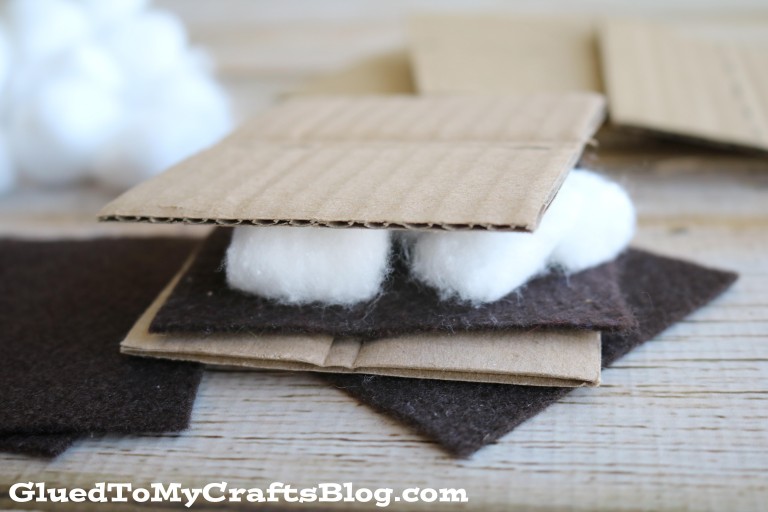 Y'all give my football busy book page a try then try some of these quick kids activities from the other bloggers as well! We will keep those kids busy!