I found a vintage atlas at the thrift store! Gorgeous, old, with a great patina! So I pulled out Tennessee and framed it up.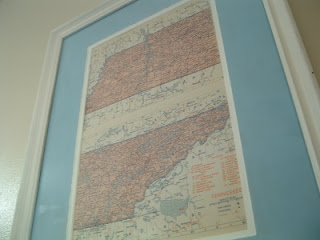 The frame? I have had these pictures forever…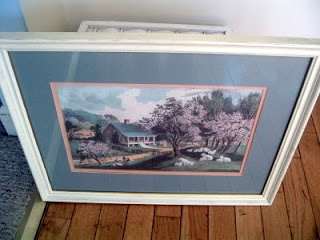 I painted the frame and the mat. Then framed up the two pages that contained Tennessee. Great art…very cheap!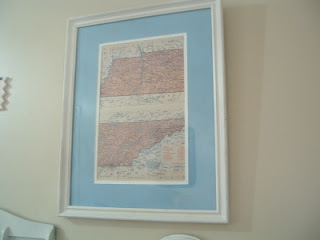 I will be listing the remaining pages of the atlas in my etsy shop. So if you wanna frame some maps also, check em out while they last!
Posted to Decorating Party on It's a Blog Party. ~Thanks for stopping by!~