I love maps y'all. Love, love, love. I decided to put some maps on coasters for my living room. These DIY map coasters are super easy so break out your Mod Podge and follow along. You might even make a few sets as these make great gifts as well. Once you know how to make your own coasters, you will be making them for gifts and so much more!
Want more coaster ideas? We have all of our coaster crafts here.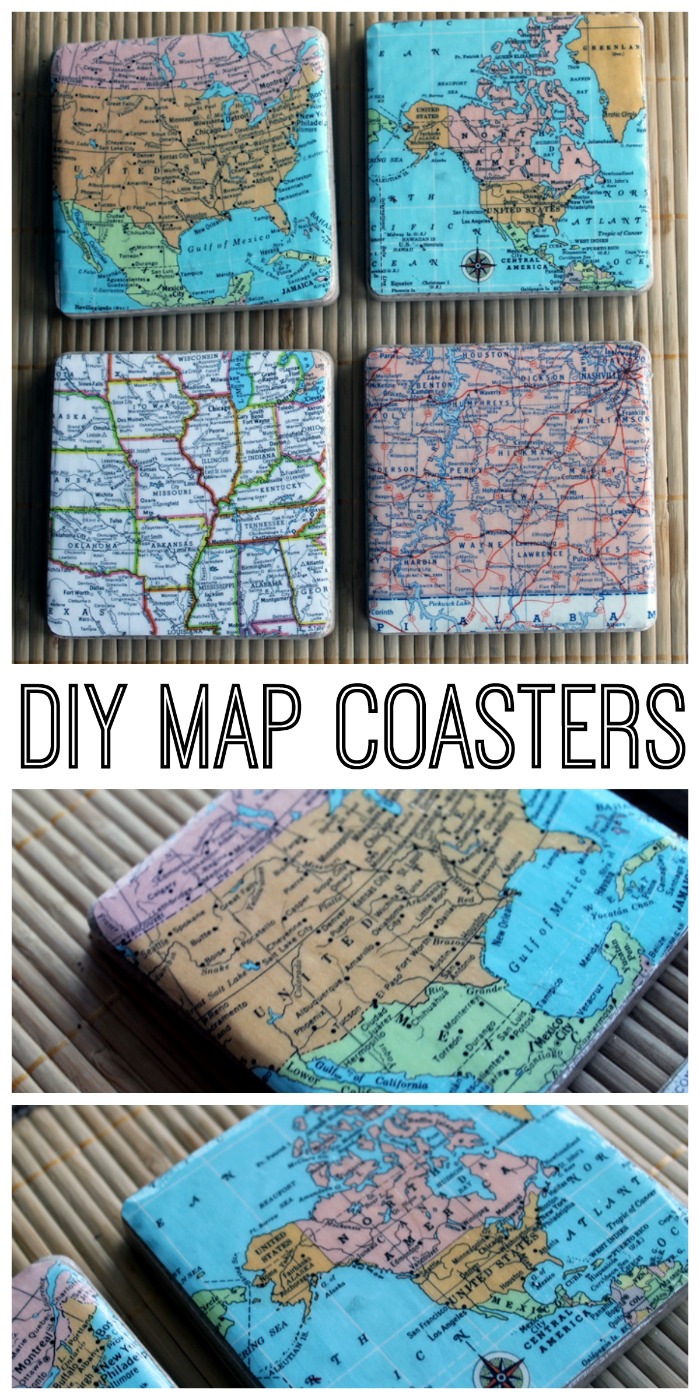 Supplies needed to make your own DIY map coasters:
Some links below may be affiliate links which means that you do not pay anymore.
Maps
Tiles (I actually had painted some tiles with a monogram many years ago and they had seen better days. So I revamped those instead of buying new tiles. The tiles were originally from the flooring section at Lowe's.)
Self-adhesive felt
Pencil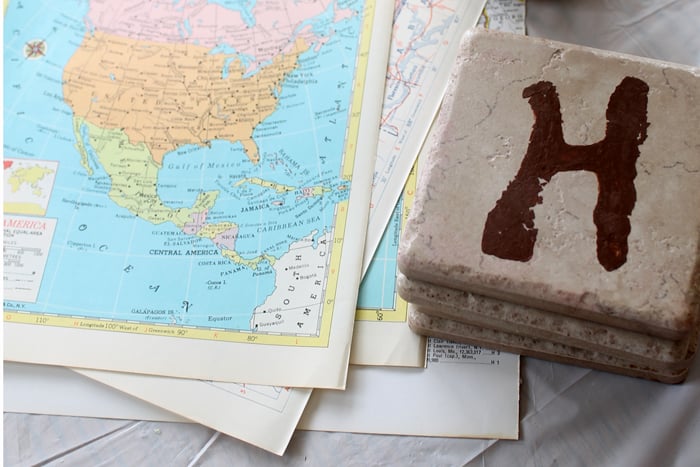 How to Make Your Own Coasters with Maps:
Trace around your coasters onto the maps and cut your maps to size with scissors.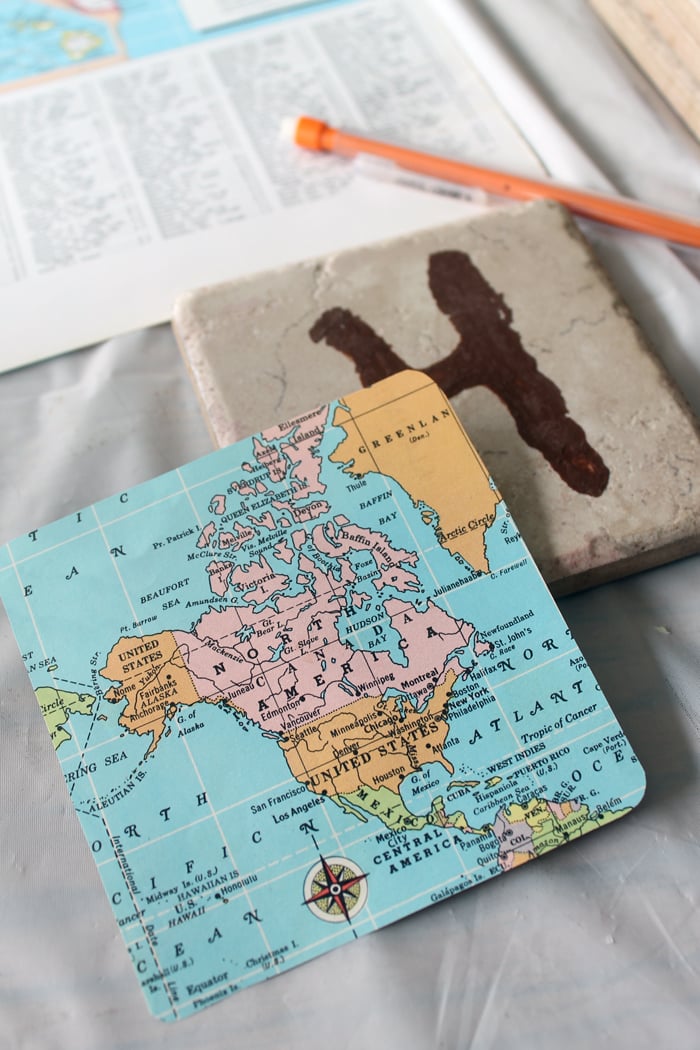 Something I just recently learned that has ROCKED my Mod Podge world…before you begin your Mod Podge project, apply a layer of Mod Podge to the BACK of your paper and allow to dry. This has basically solved all wrinkling issues that I have had in the past with projects.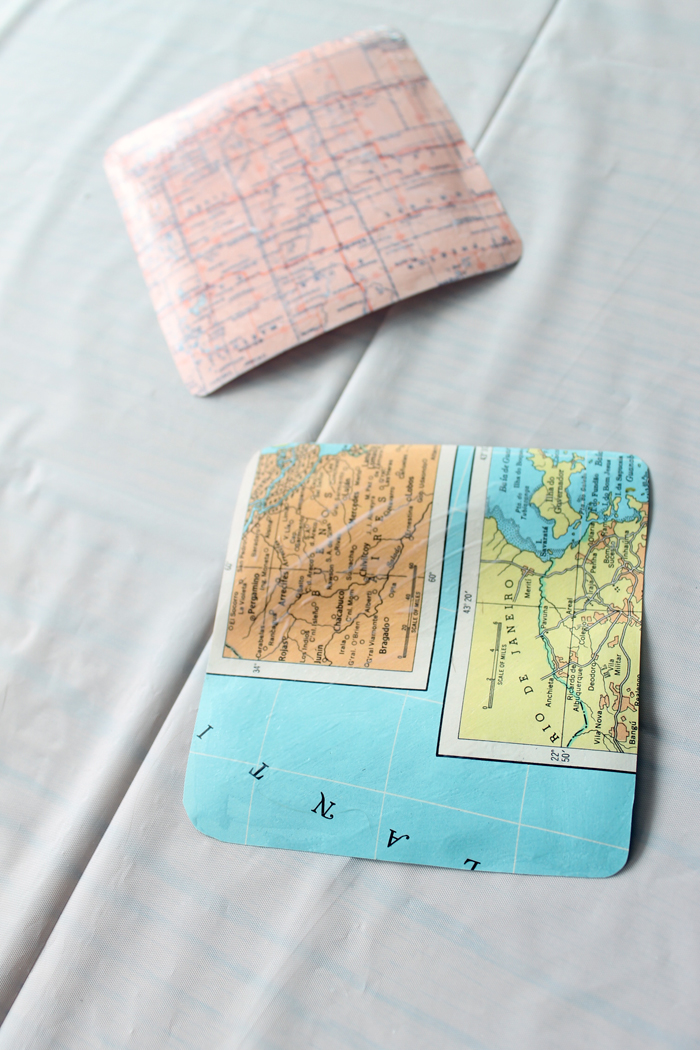 After that dries, add a layer of Mod Podge to the tile itself and adhere your map to it.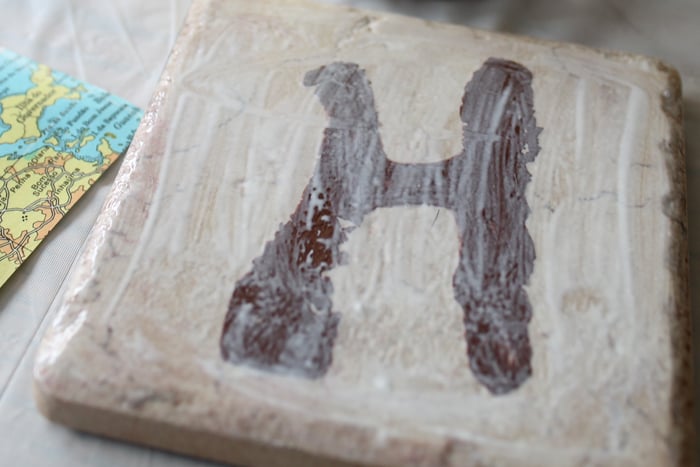 After that dries, apply about 3 layers of Mod Podge to the top of your coasters allowing them to fully dry between each coat. The Outdoor Mod Podge is best for this as it will hold up better. I then allowed my coasters to cure for 48-72 hours before using.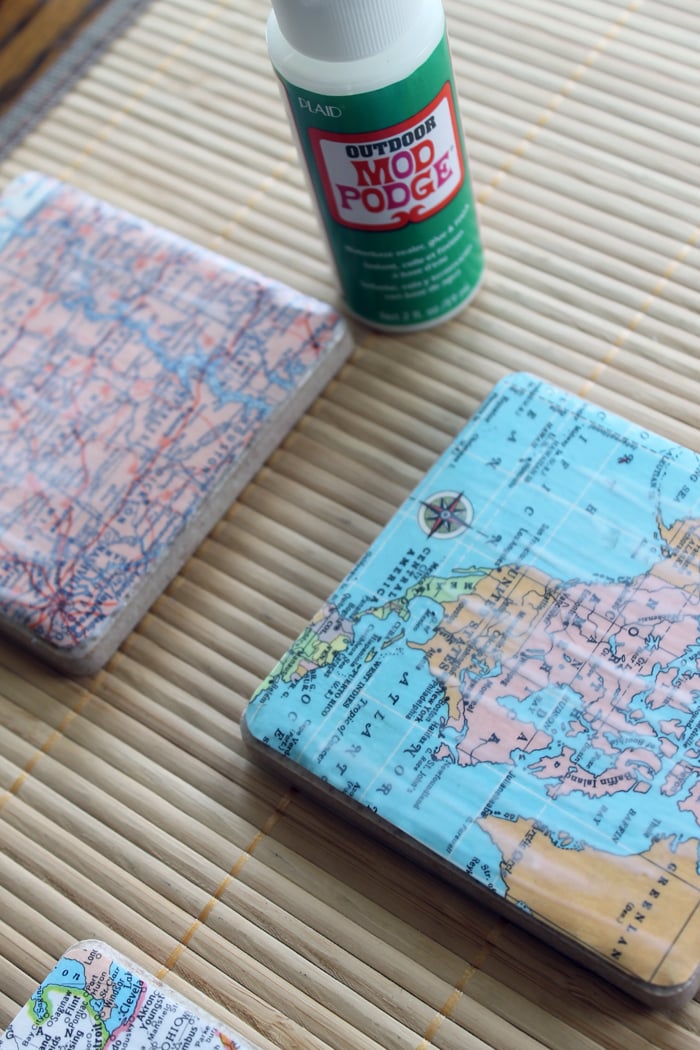 NOTE: I have had several questions about how long these will last. We used them daily for about 2 years before changing to other coasters. This stuff holds up so well!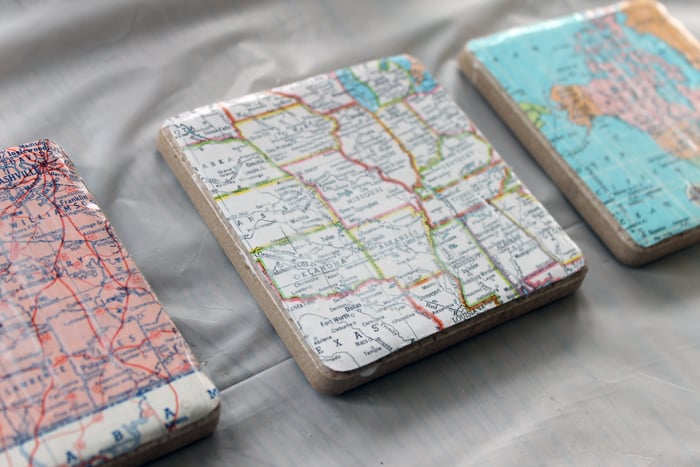 Want to see these step by step instructions in an easy to follow video? Check it out below!
You can use any maps that you wish on your coasters. I basically started with a map of North America.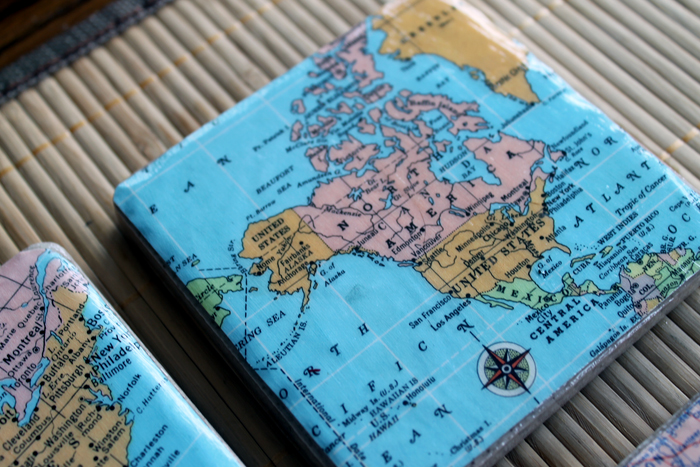 Then I "zoomed in" a little more to the United States.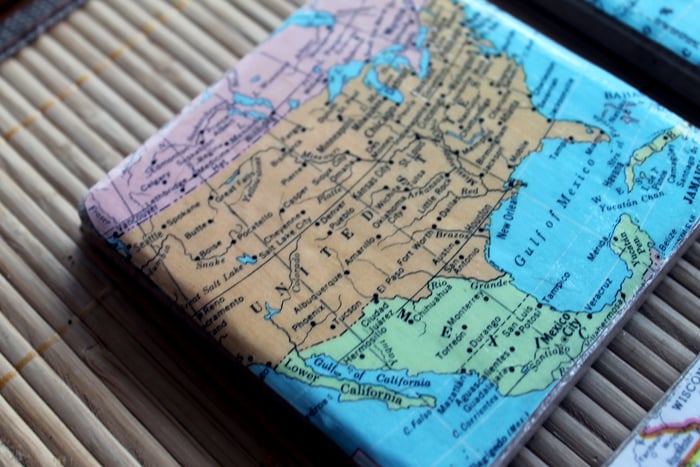 I then "zoomed in" a little more to the state level.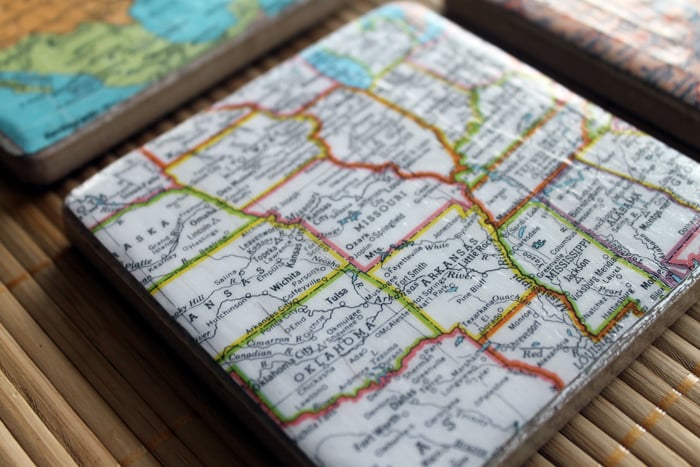 Then I "zoomed in" to the county level. A little geography lesson while you are enjoying your drinks in the living room!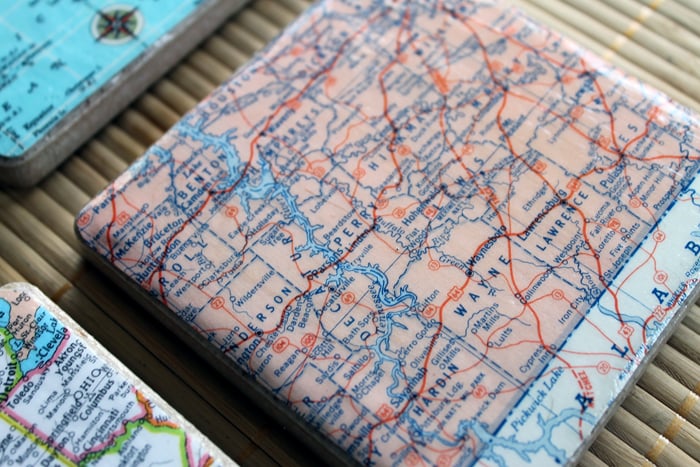 These fun DIY map coasters will be perfect for your home. You can even make these as a gift! Y'all enjoy!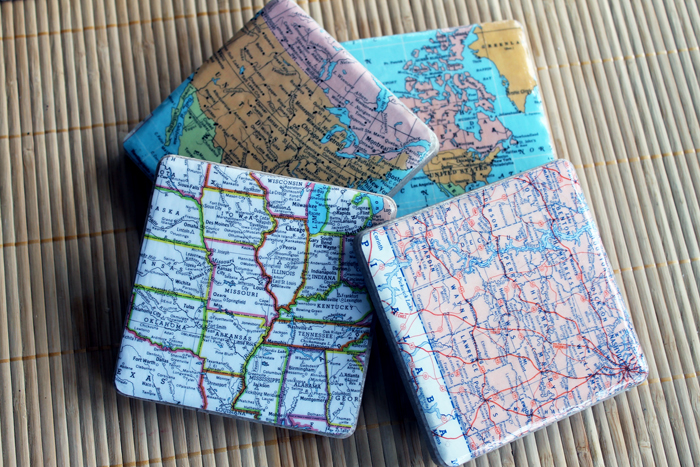 I know that we loved our DIY map coasters for years and you will too!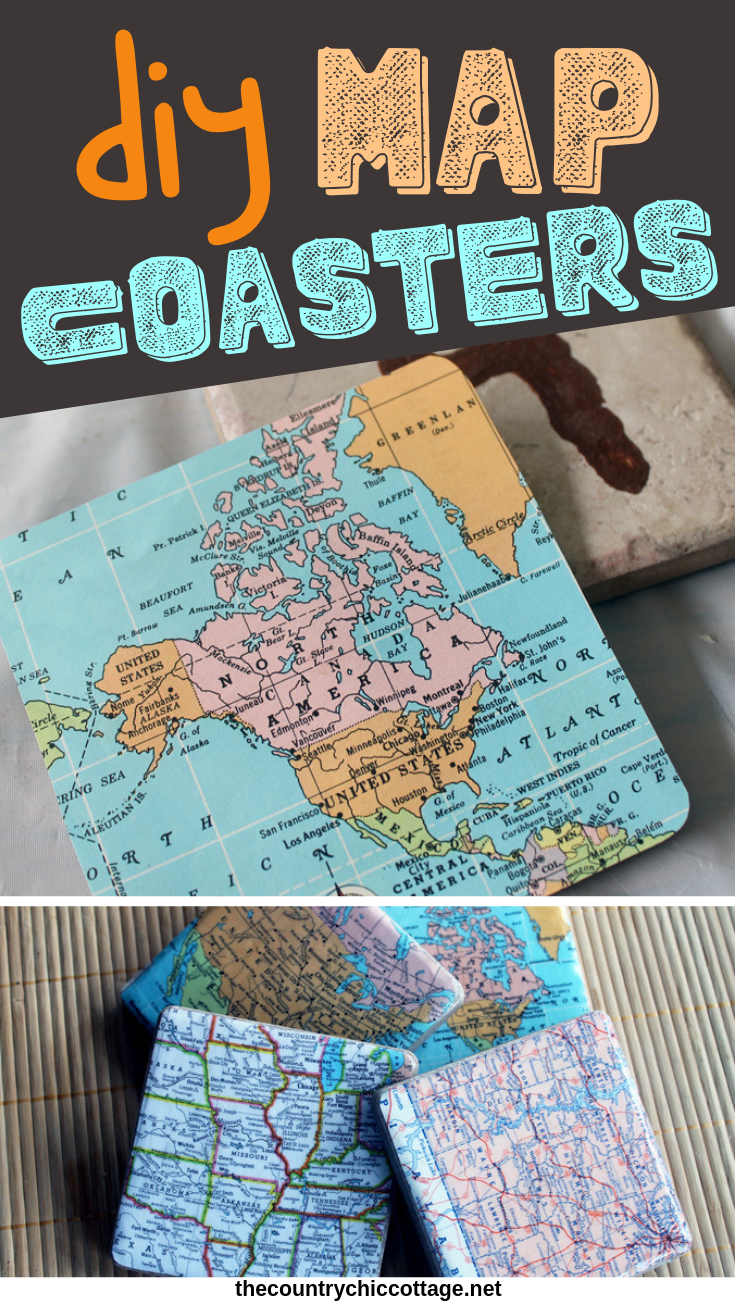 Love these Mod Podge coasters and looking for more ideas? Try the links below!
Want to buy your map coasters instead of make them? Try the Amazon links below!