This month I have a super cute let it snow printable for you and more snow printable fun from some friends at the bottom of this post. You might love snow or hate it, but it is a fact of life for many of us. I say, why not embrace it? Add this cute printable art to your home this winter. You will be so glad that you did!
Psst…I just did a review of my favorite printers so you can decide which is best for you!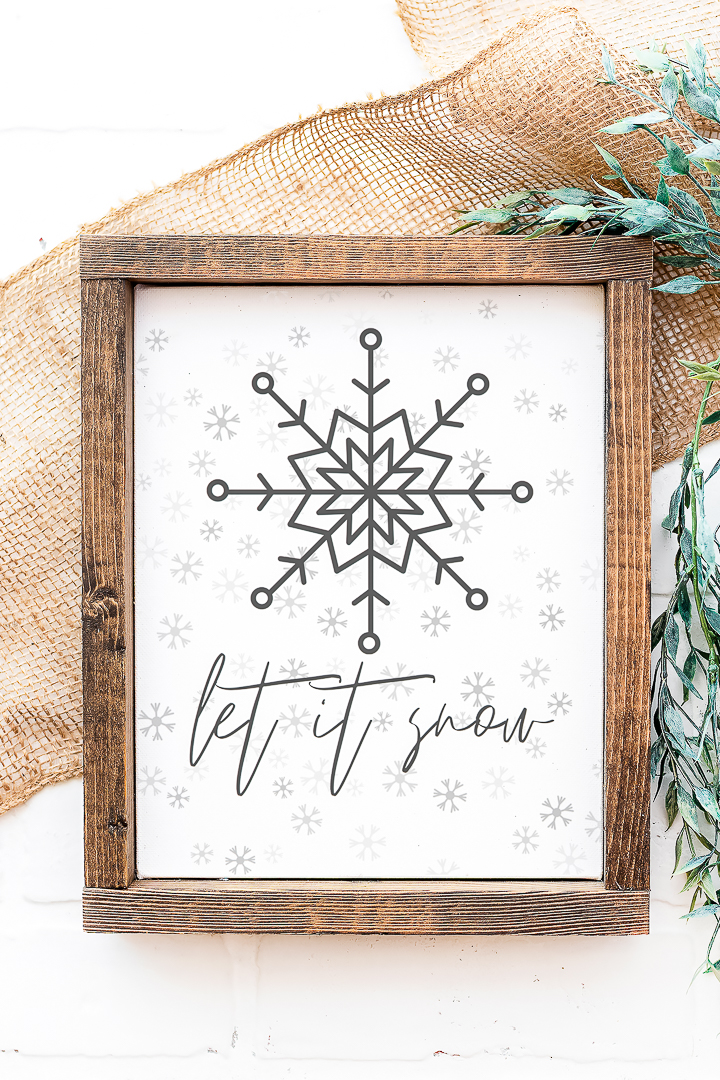 Free Let It Snow Printable
To get your free printable, you will need to sign up for our newsletter below. Just add in your information, and the file will be sent directly to your email. Be sure to look for a form with a picture of the printable you want to download. Already get our newsletter? Just sign up again as you will not be subscribed to anything further.
Please note that the file will be sent in PDF format and you will need to download it to print. The file is for personal use only and you can contact me with any issues.
How to Use Your Winter Printable
Now that you have your free printable, it is time to use it for art around your home! After you download, then just open and print right at home. I recommend a few things when printing art at home:
Make sure your print on best or photo quality so your art looks professional.
Print to the size of your frame or holder.
Print on a high quality white cardstock instead of using plain copy paper. This will give the art a better appearance.
If you follow the advice above, you should be left with a gorgeous art print and you never had to leave the comfort of your home. Now that is a win-win!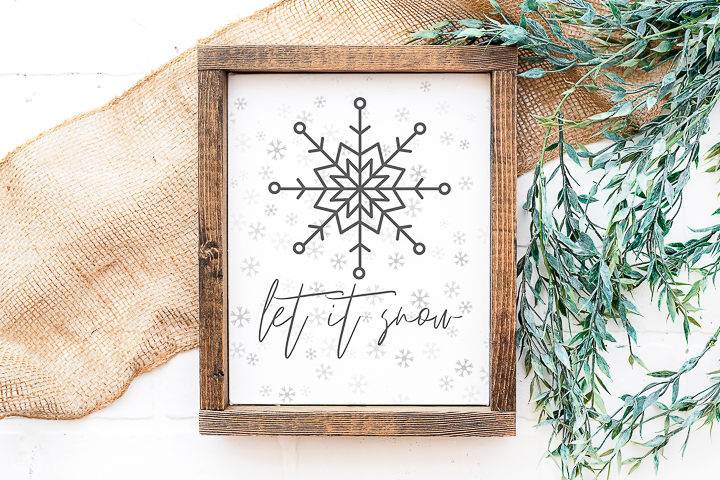 I added this print to a really rustic frame but you can also add this one to something more modern. I feel like the frame will really set off this simple print and make it fit into your home.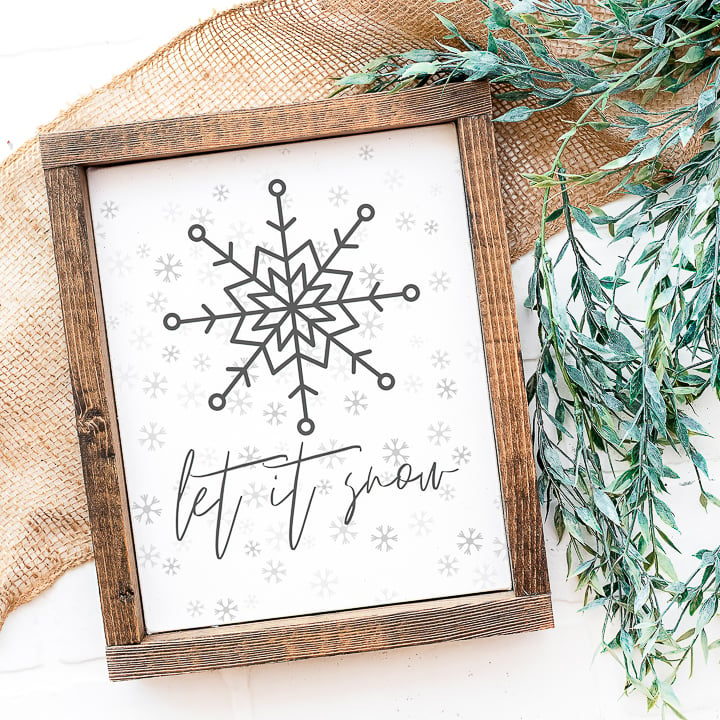 So, grab your free let it snow printable and frame it for your home this season. You will love the look of this cute printable and how it welcomes winter into your space.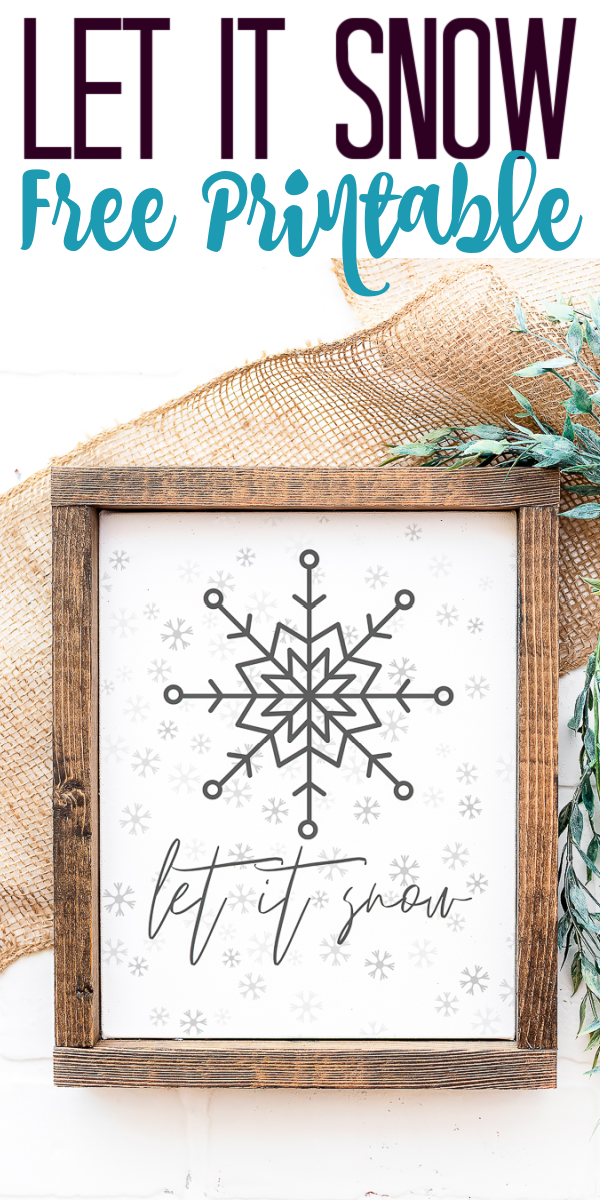 Want more free printables for winter?
I did promise you even more free printables that will make your winter a little brighter. We have a fabulous collection this month that you don't want to miss!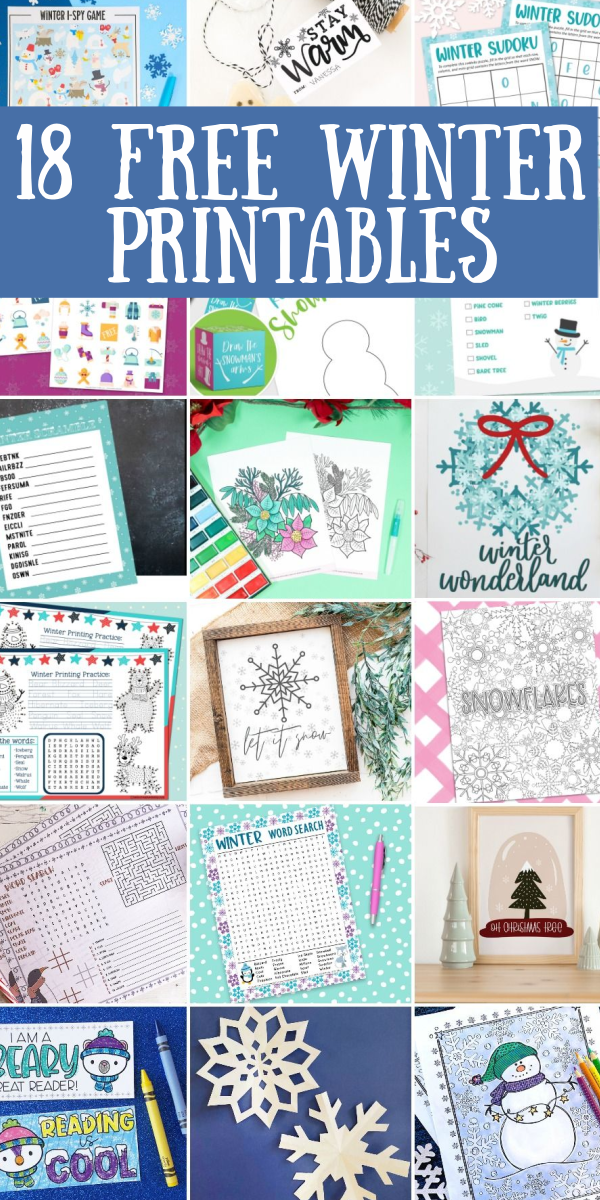 So, print this free let it snow printable or any of these other fun activities. I know that you will love all of these freebies.