This was originally posted on
PSA Stamp Camp
but I wanted to post here in case y'all missed it. I had a crazy idea. I went hunting in the medicine cabinet at home. Sure enough…I found the perfect item. We had this gauze type stuff that sticks to itself but not to your skin. A gorgeous shade of brown. Yes it now resides in my craft stash…and on these candles….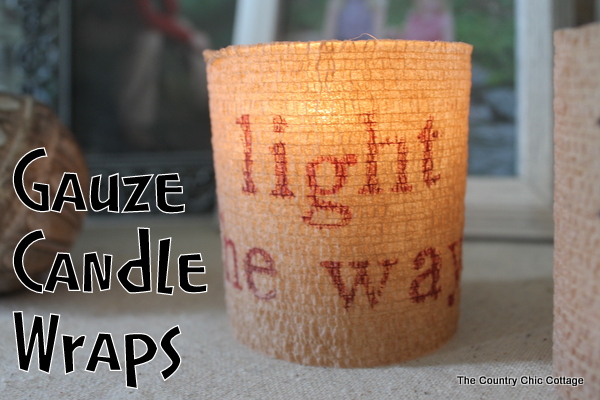 I just cut it to size, then stamped my words on, wrapped the candle, and light!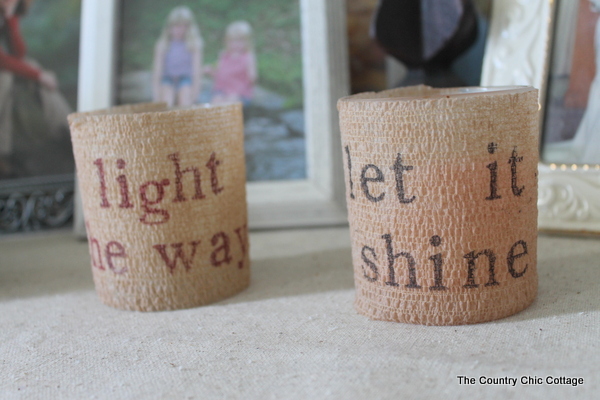 Soooo easy! It is a little see through so you can see the light from the candle. Yet it looks brown during the day time. I am reallllly in love with this stuff all of a sudden….look out bandaids you might be next. Okay maybe not.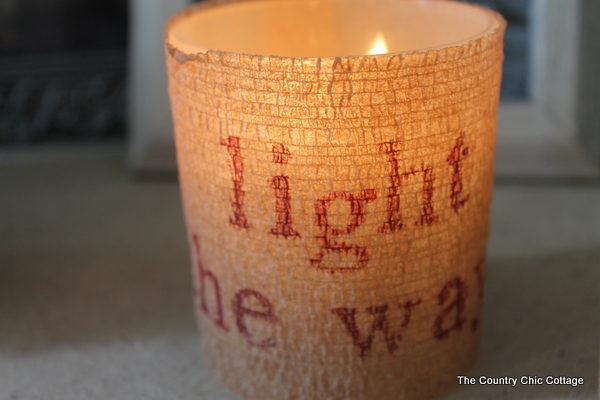 Have you used medical supplies in your crafts? Any other odd materials?
~Thanks for stopping by!~
~Angie~
Weekly Newsletter
Subscribe to get our latest content by email every week!