Do you want to add a little spooky to your windows this Halloween? Make these glow in the dark spider web window clings and stick them on your windows. The kids will love watching them glow each night! Plus they are so super simple that they only take minutes to make. That is a win win! A huge thank you to Adtech Adhesives for sponsoring this series. I get to play with some great glue products once a month for an entire year so y'all stay tuned.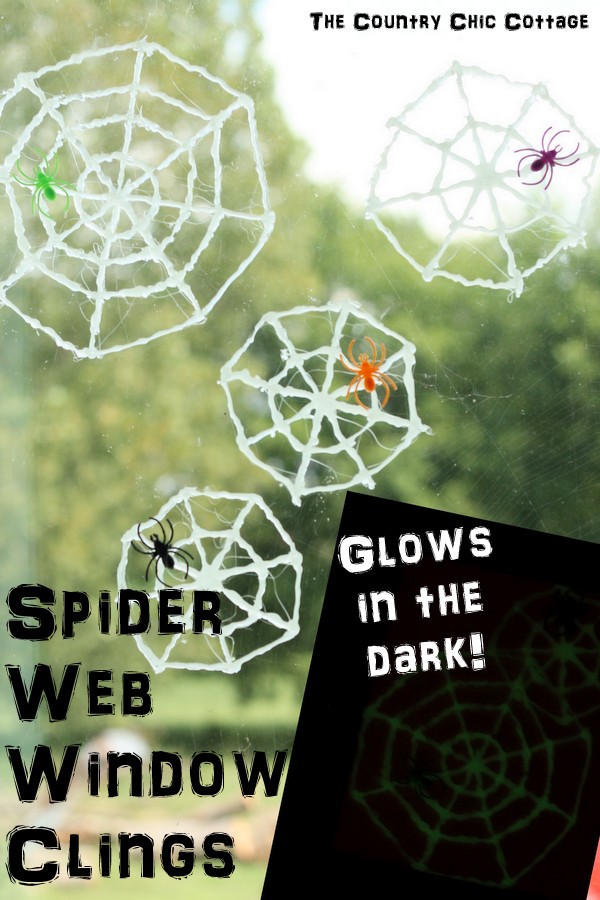 To make your own glow in the dark spider web window clings you will need:
You can watch the short 6 minute video below and see me make one of these glow in the dark spider web window clings LIVE!
Just in case you can't follow along with the video here are some brief instructions:
Place your glue gun pad over a cutting mat with squares or a print out of a spider web (this is just acting as a guide).
Use the glow in the dark glue sticks to make a web on the glue gun pad. First make a plus, then an X, and then connect those with hexagon like shapes.
Cut the "ring" portion off the spider and add to the web with a little hot glue. Go over each intersection with some additional glue to secure. DO NOT worry about glue strings!
Allow to cool a few minutes and remove from the glue gun pad. Place on your window.
IMPORTANT!! I tried these several times on a window and glass frame before shooting this video. HOWEVER after leaving them out overnight NOT on a window, they WOULD NOT stick to the surface. I am not sure if it was dust or if this will happen when they are on a window. Just use a little removable dry adhesive on the back if this happens to you. They are light and a little will stick them right on your window. The adhesive will not harm your window at all and can be removed after the season is over.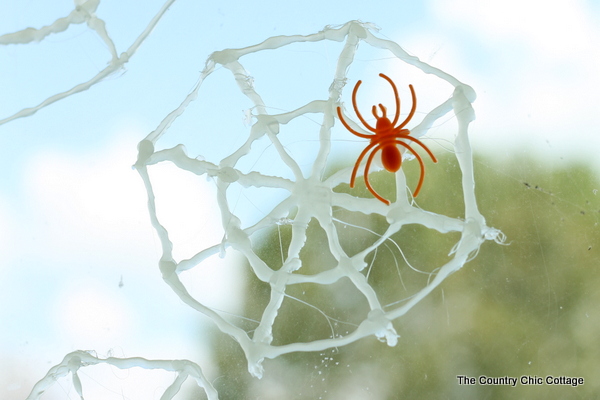 I stuck these on a window to take a picture and just now realized that there was an ACTUAL spider web on the outside of the window! Y'all enjoy….just keeping it real! I hope you have enjoyed this fun project and will try one of these fun glow in the dark spider web window clings for yourself. These will make a great addition to your spooky Halloween decor! A huge thank you to Adtech for supporting this post. All opinions and projects are my own however.