I love using outdoor Halloween decor to make a super spooky entry for any trick or treaters. A huge thank you to Dollar General for sponsoring this post and allowing me to shop their amazing store for my supplies. You can get all of your supplies at Dollar General as well to make your front entry look just like mine. Super spooky with a little bit of blood as well. Scare the little goblins this year with these fun ideas.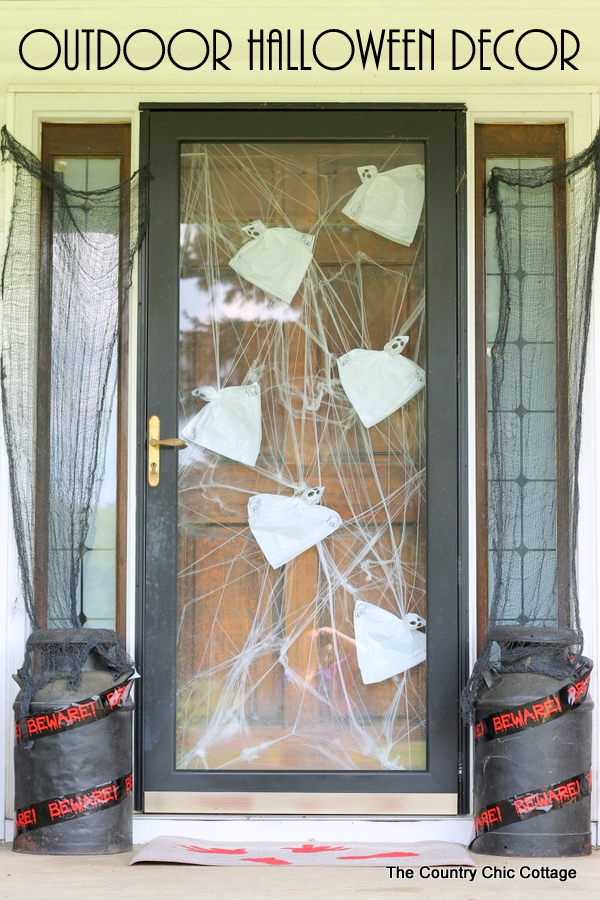 I stopped by the amazing Halloween section at Dollar General and picked up my supplies. I also picked up a plain color rug for my bloody doormat creation.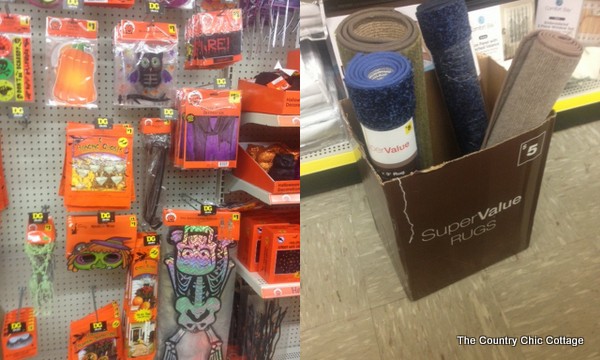 From the Halloween section I used: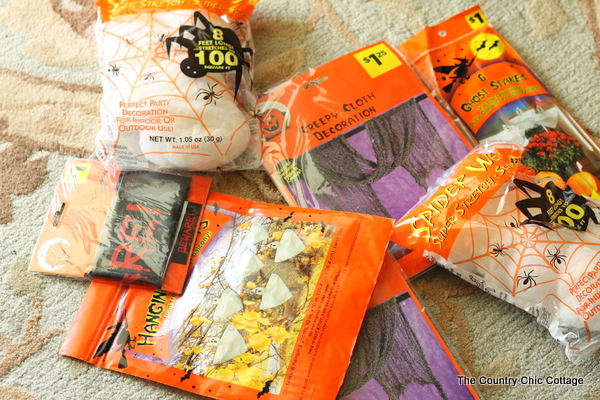 What about that plain color rug I asked you to pick up? Lets make a Halloween horror doormat!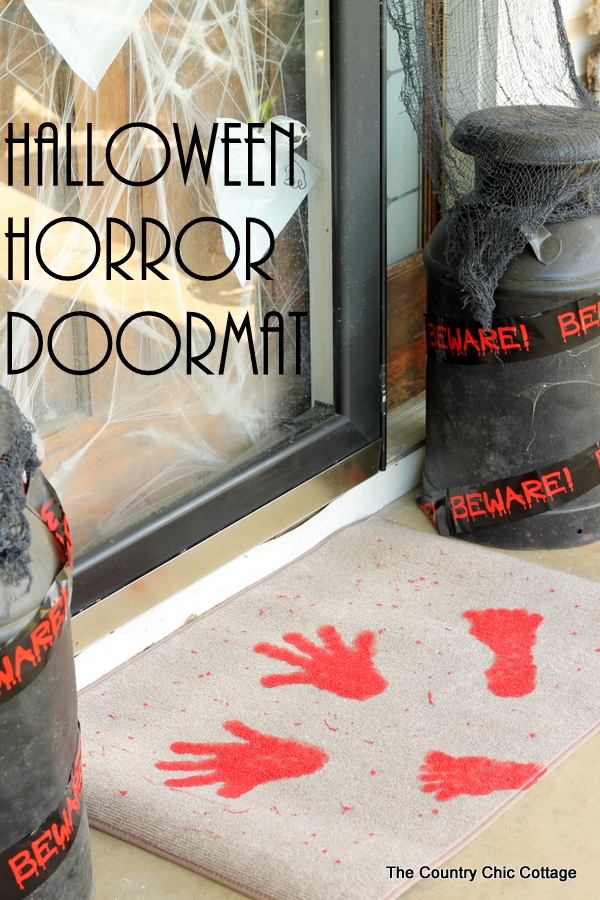 In addition to the rug, you will need some red craft paint.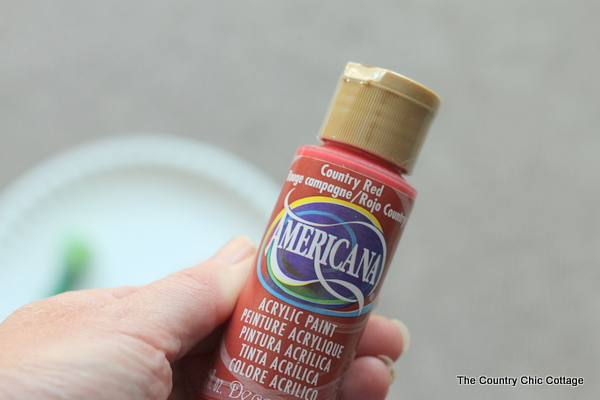 I just used a sponge paint brush and started applying paint in a hand like shape. I used my own hand as a template but did not actually apply the paint to my hand. I would just hold it a few inches above the rug to get an idea of the size and placement of the fingers.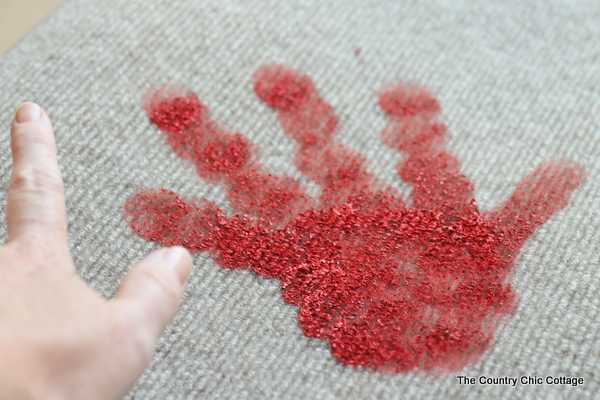 After painting two hands, I continued on to the feet. Again I used my own feet to judge size and placement.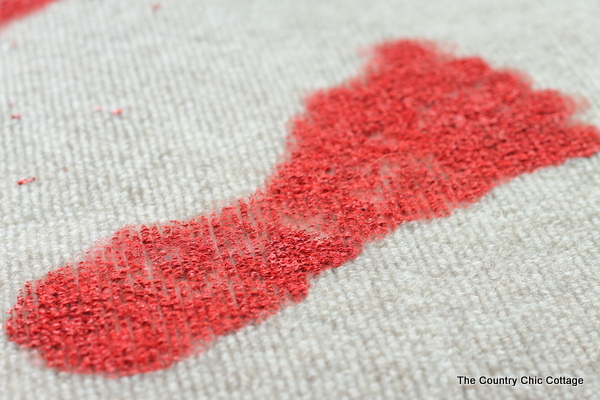 Now if someone is gory enough to leave bloody hand and footprints on your rug they are going to make a mess as well. Start splattering that paint everywhere to replicate the mess.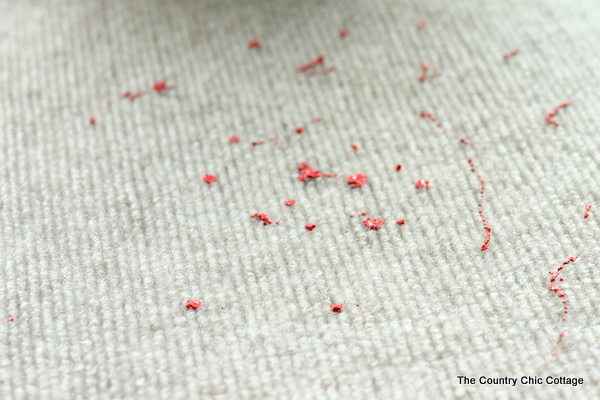 Allow the entire thing to dry and it is ready for your front door.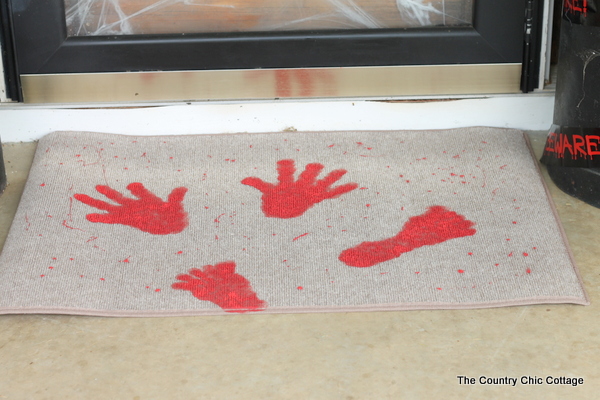 Lets get the rest of the door ready as well. Start with the spider web and spread it out to cover the door. The more you pull apart the better it will look. Cut off any excess when you get to the bottom of the door. Save it for other areas in your home because this stuff is super fun to decorate with!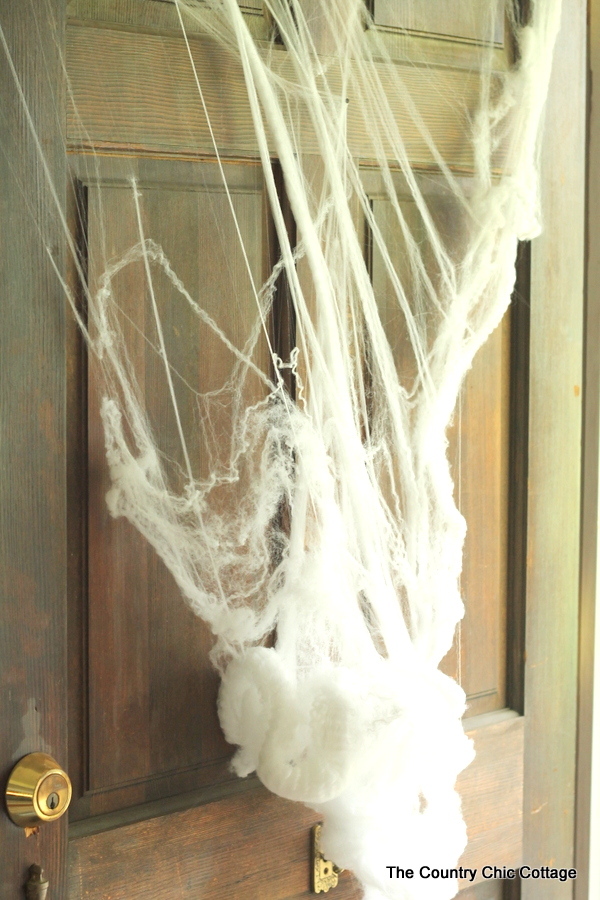 Make the ghosts by stuffing with newspapers and use the ties provided to wrap and hang. I just used them randomly on the door.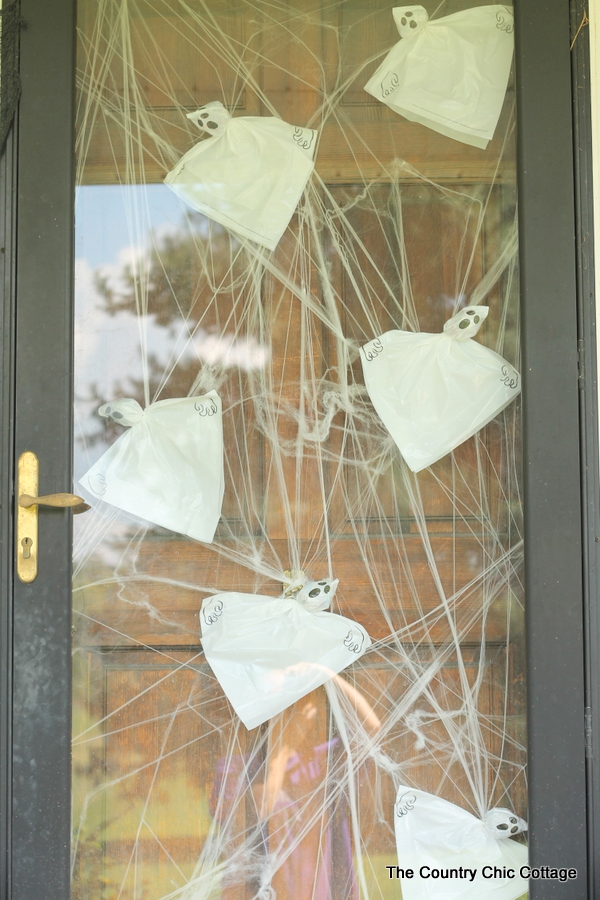 Next I used the creepy cloths on my side lights. Suction cups with hooks came in handy for securing. I used the Beware tape around the milk cans that stay on our porch year round.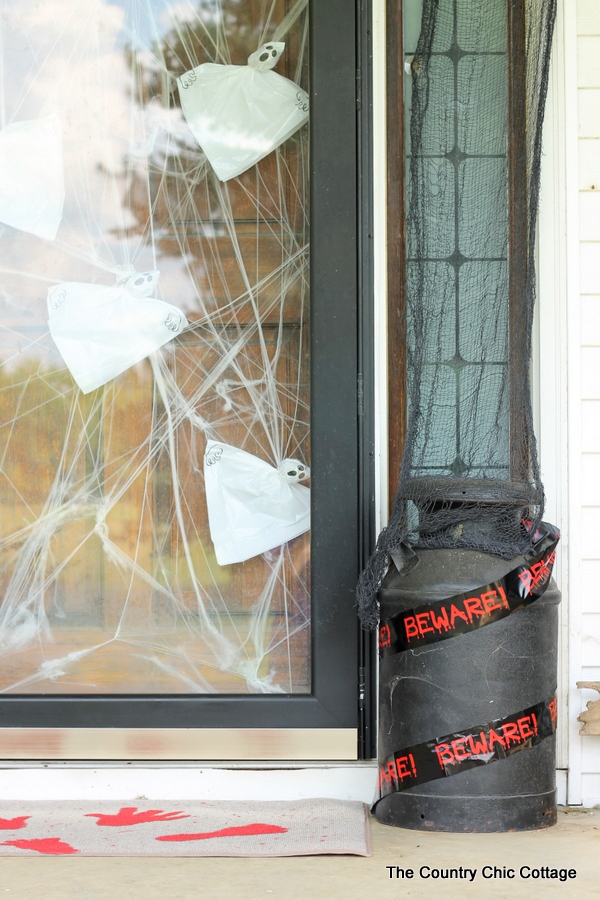 That bloody doormat we made above is looking more at home now that the rest of the door is spooky as well.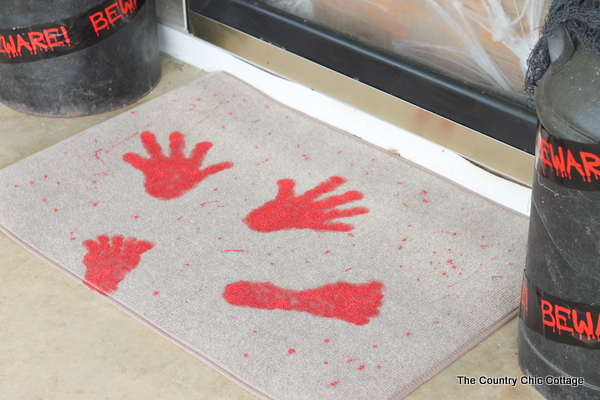 Use supplies from Dollar General to make your own outdoor Halloween decor. Those little people knocking on your door this year will never know what hit them!