Grab your jars ladies and gents. You are going to want to make one or a dozen jars like this gold marbled mason jar. This project is actually really simple and the technique for marbling will blow your mind! This post is a part of my design team status with DecoArt however all projects and opinions are my own.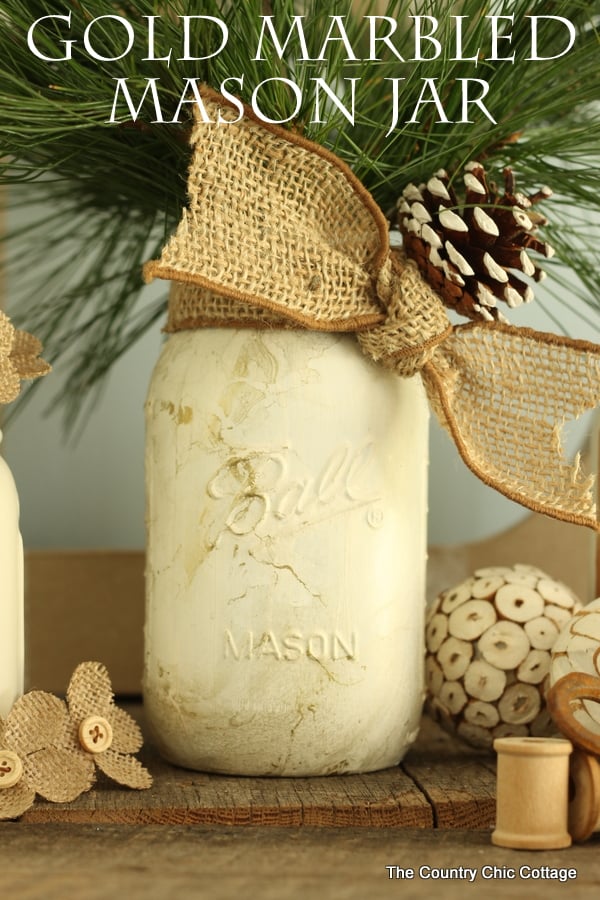 Items needed to make your own marbled mason jar: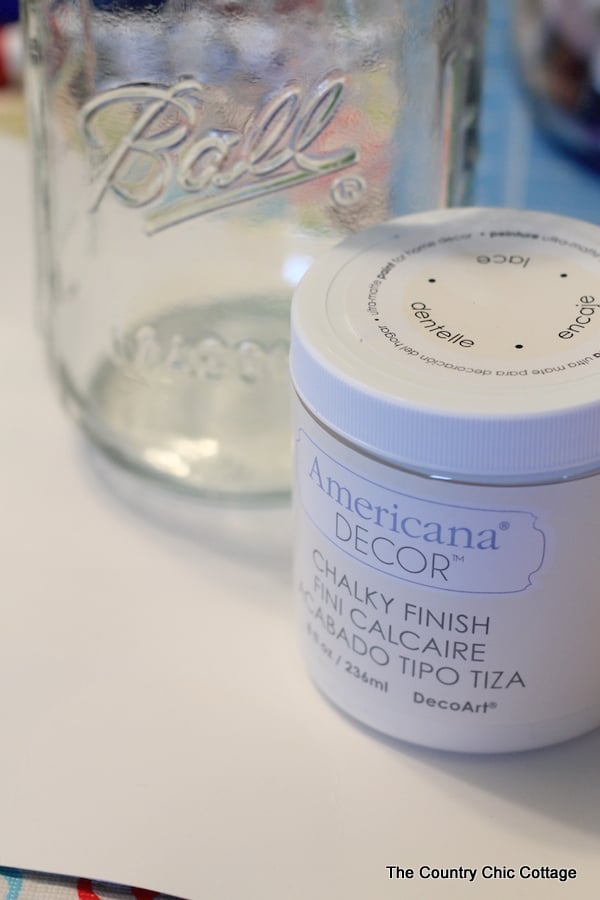 Clean your jar well with rubbing alcohol and allow to dry. Paint with three coats of Americana Chalky finish paint in your choice of colors. I used lace on my jar. Allow to dry completely in between coats and before continuing.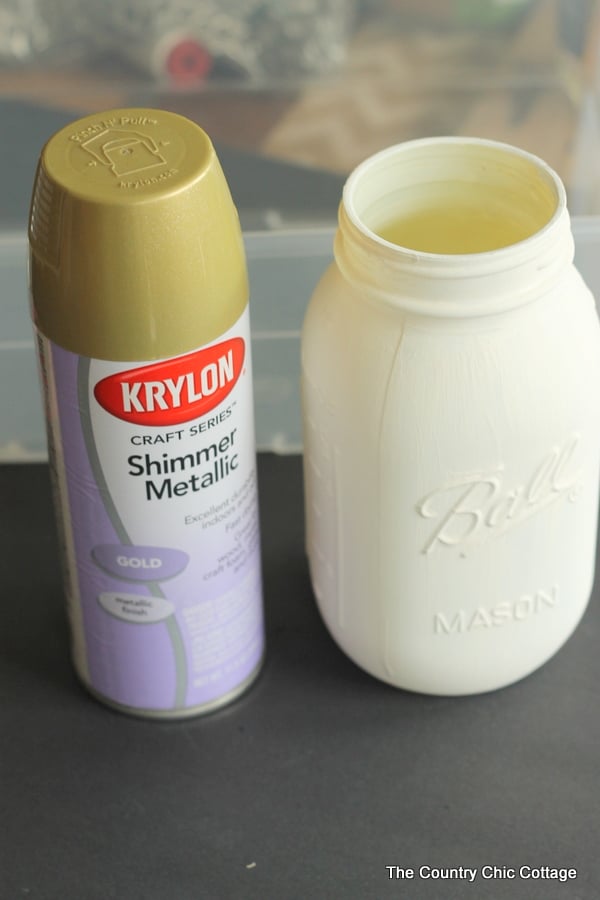 Now it is time to do some marbling on that jar! I saw the video from Mark Montano about a week ago and could not wait to give the technique a try. This is just a super short video under 3 minutes but it will be worth it I promise!
Awesome right? So I used that shimmer metallic paint in a tub of water to get the effect you see on the mason jar below using the technique in the video above.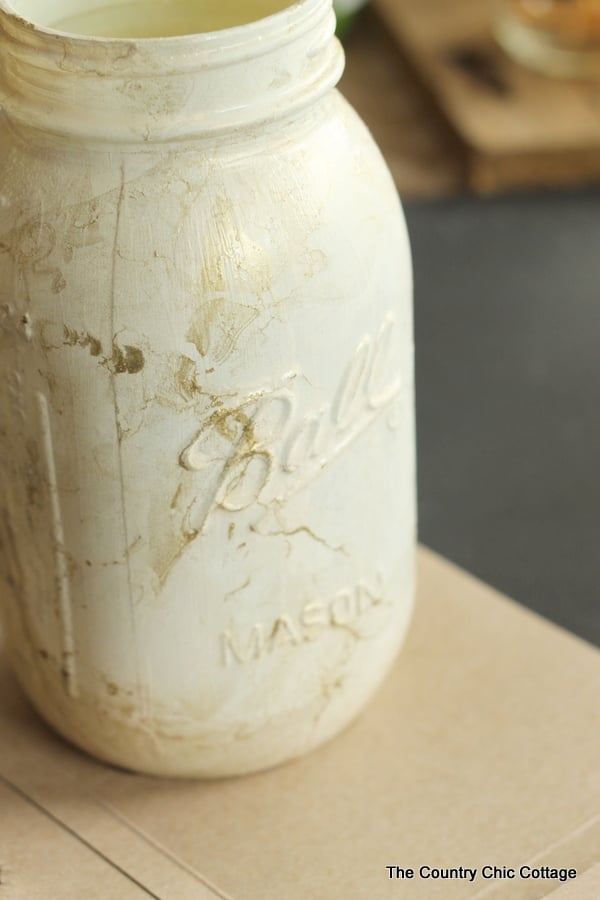 It dries super fast and I was able to add a burlap ribbon around the top.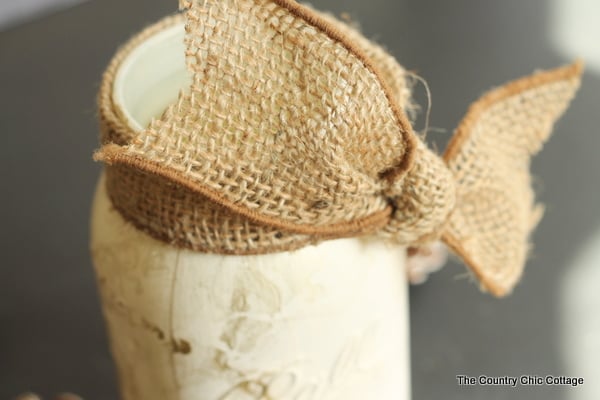 And hot glue on a pine cone.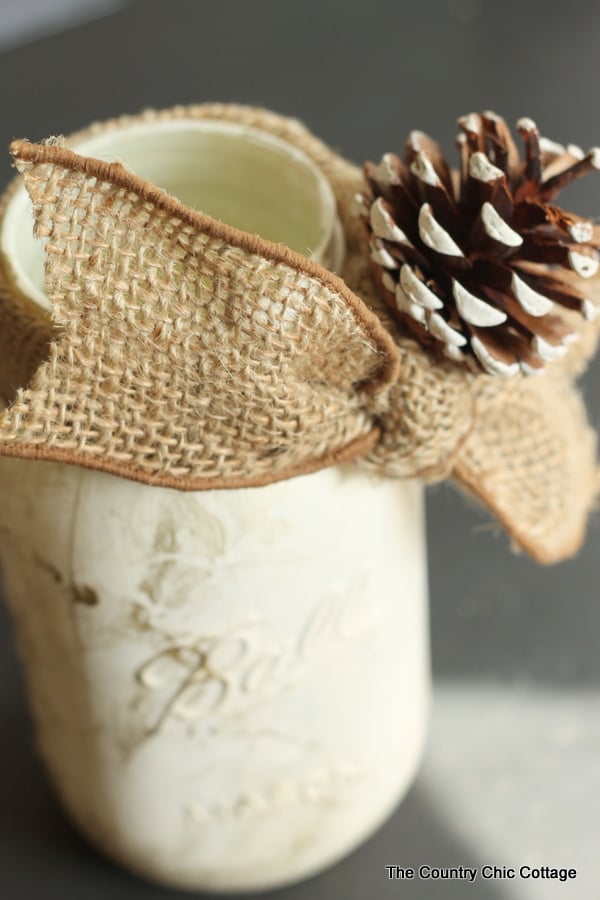 I love the marbling effects on the jar! I think this one is great home decor for fall, Christmas, and winter. I love it when I make something that can be left out for a while.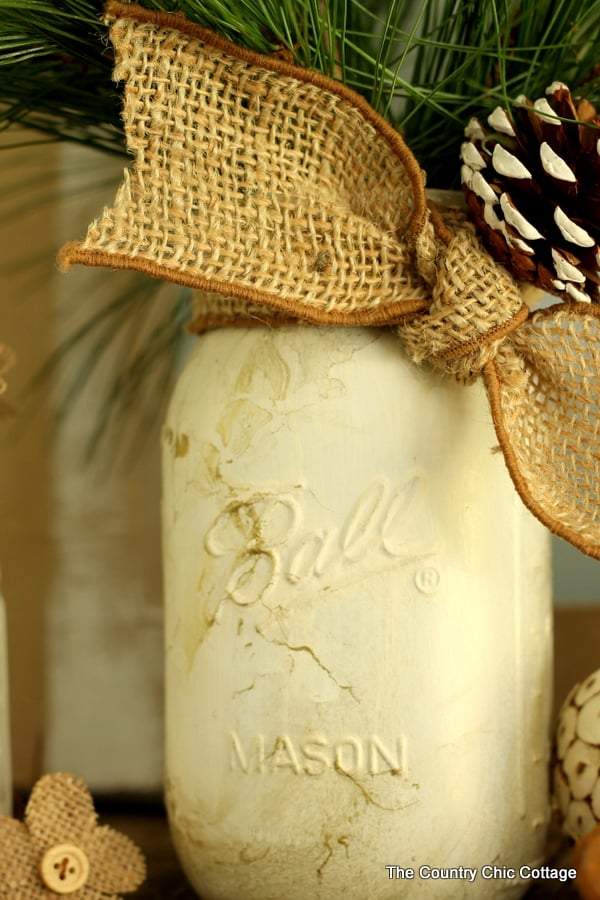 What do you think? Will you be marbling all of the things now? I have another project to share with y'all tomorrow that I did the marble dip on as well so stay tuned! Until then gather up all of your mason jars and try this technique. You will love the results!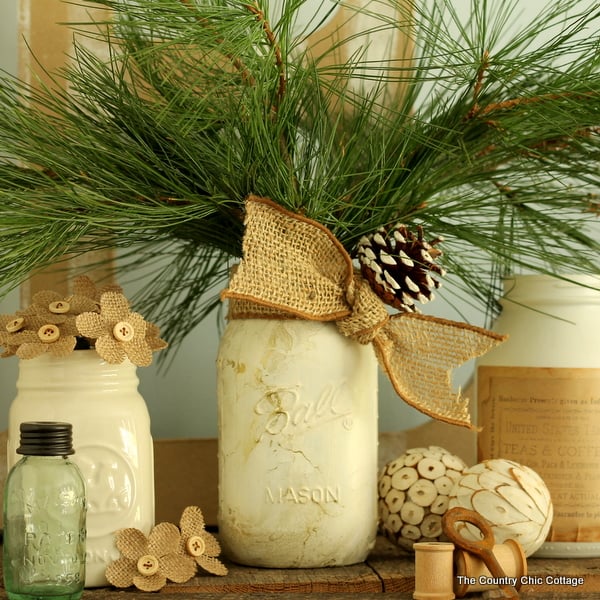 A Year of Jar Crafts
Sign up for our email list to get a FREE book with an entire year of jar crafts! 12 months, 12 crafts, tons of fun!