Halloween is not complete without a fun and spooky drink in a jar. I couldn't leave Halloween mason jar week without sharing this amazing Halloween white hot chocolate recipe. Grab the ingredients to mix up a mug or two of this fun treat for your little ghosts and goblins. If you have missed any of Halloween mason jar week, we have had some amazing ideas from our partner blogs. You can head on over and check out the ideas from day 1, day 2, and day 3. Then be sure to scroll to the bottom of this post for the links for today's Halloween mason jar crafts. I love Halloween and jars so this week is just perfect for me!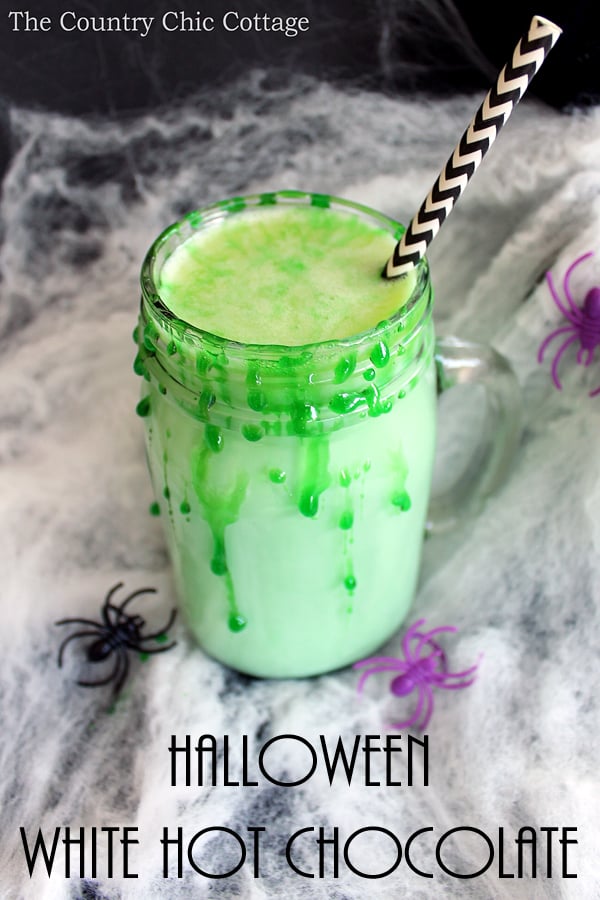 Halloween White Hot Chocolate Recipe
1 1/2 cups milk
4 oz white chocolate (broke into small pieces)
1/4 tsp vanilla
Green food coloring
Heat milk on stove until warm. Whisk in white chocolate until melted. Remove from heat and add vanilla and food coloring. Add food coloring until your white hot chocolate is the desired color. Pour into a mason jar mug. One recipe makes enough to fill one of these mugs. Drizzle with edible green slime (recipe below) and serve!
Edible Green Slime Recipe
1/4 cup white corn syrup
Green food color
Powdered sugar (start with 1 teaspoon and add as desired)
Mix corn syrup with green food coloring until the desired color is reached. Start by adding 1 tsp powdered sugar and mix well. Add more until desired consistency is reached. This makes enough drizzle for 3 to 4 mugs of hot chocolate.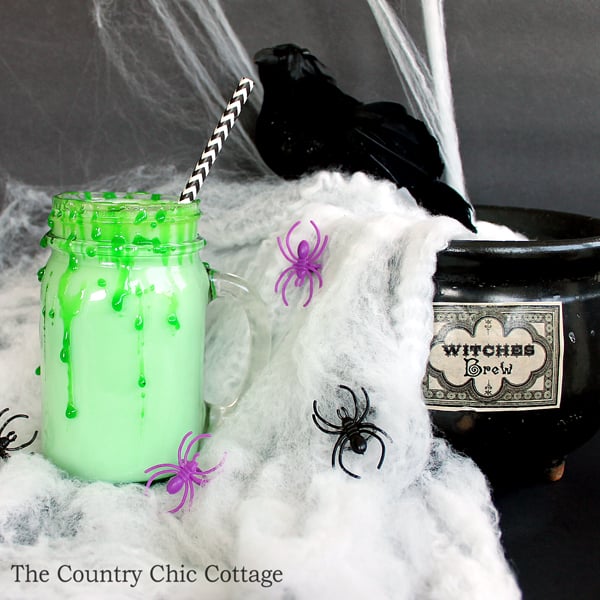 This drink will warm you up on a cool Halloween night! Plus the fun green color will make all the kids think they are drinking something extra spooky. The green slime drizzled on top and on the sides really sets off this fun Halloween drink creation. Be sure to make this Halloween white hot chocolate recipe every year! Now for some more Halloween mason jar crafts from our partners for this series.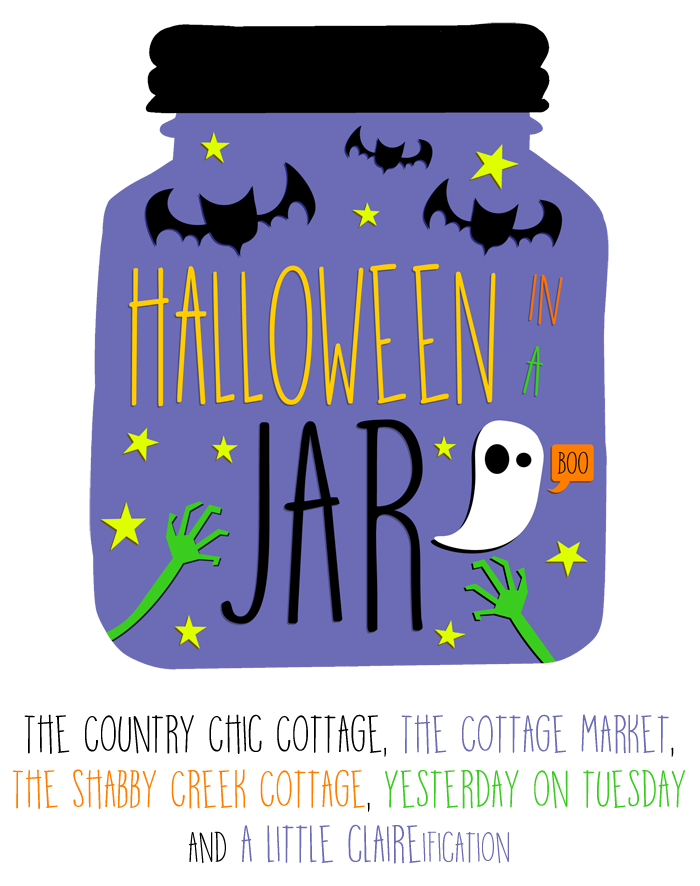 The Cottage Market
A Year of Jar Crafts
Sign up for our email list to get a FREE book with an entire year of jar crafts! 12 months, 12 crafts, tons of fun!