Use clay to make these skeleton bone party straws for any Halloween party. A quick and easy craft that looks spooky added to Halloween decor.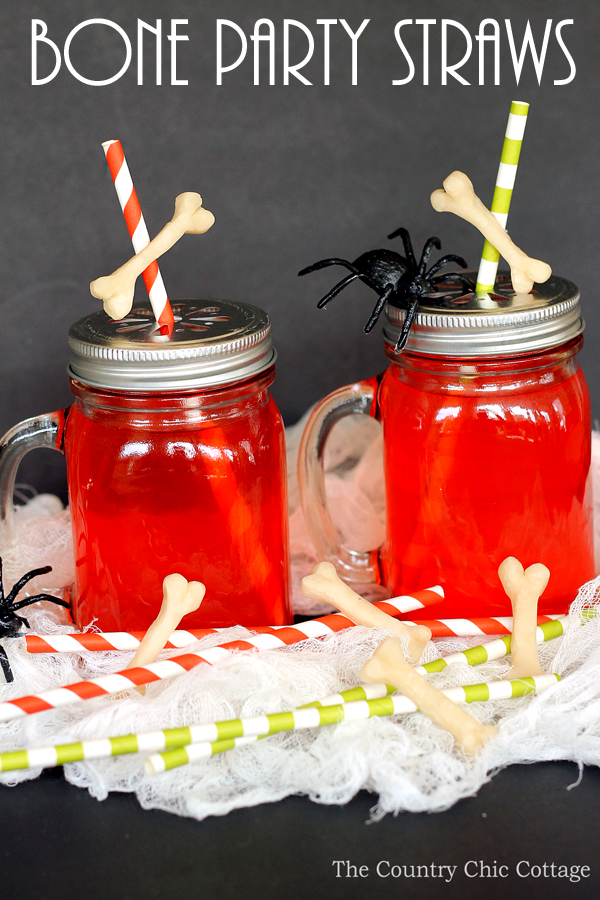 I am kicking off an entire week of Halloween mason jar crafts today. I am going to start with these fun bone party straws. You can also scroll to the bottom of this post for links to my partner blogs for this series. Yep by the end of the week we will have 25 Halloween mason jar crafts! This post was originally published on Crafts Unleashed where I am compensated for being on their design team.
Supplies to make clay bone party straws:
How to make Bone Party Straws:
Knead the clay to soften it up a little bit.
Roll it out. I like to use the sculpey tool kit to make this easier. It helps work with the clay, and get everything just right
Flatten the clay out to about a quarter of an inch thick.
Cut out a bone-like shape. Peel it away, and just shape the sides a little bit, fix the edges making into a bone shape. I like to indent it a little bit, make it look more bone-like.
Bake your bones on parchment paper according to the package directions. I baked mine for about 15 minutes.
Let them cool. Once cooled glue onto your paper straws.
Watch the video for making bone party straws below:
So easy and so cute and perfect for a party. These bone straws go perfectly with punch served in mason jars. They're a spooky and fun addition to your Halloween party. Now watch me whip up one of these clay bones in just minutes below.

Make several of these bone party straws for the drinks at your Halloween party. Your guests will love this super spooky decor addition! They will never know that it only took you a few minutes to make them either!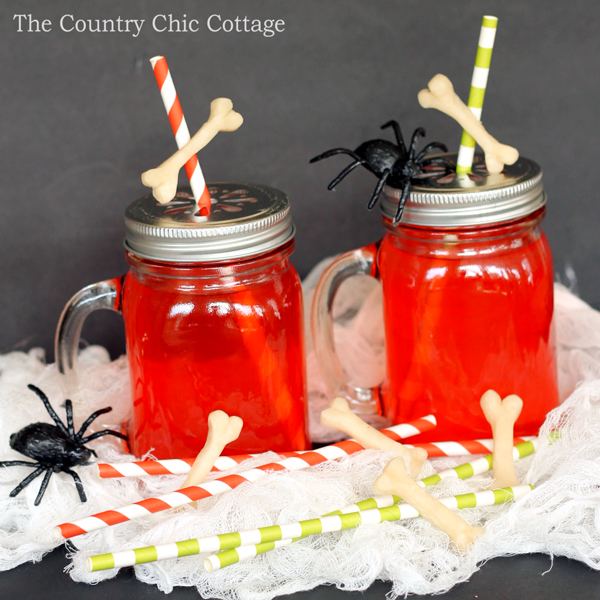 Now for some more great Halloween crafts with jars. Visit the links below to see what my blog partners for this series have in store for you!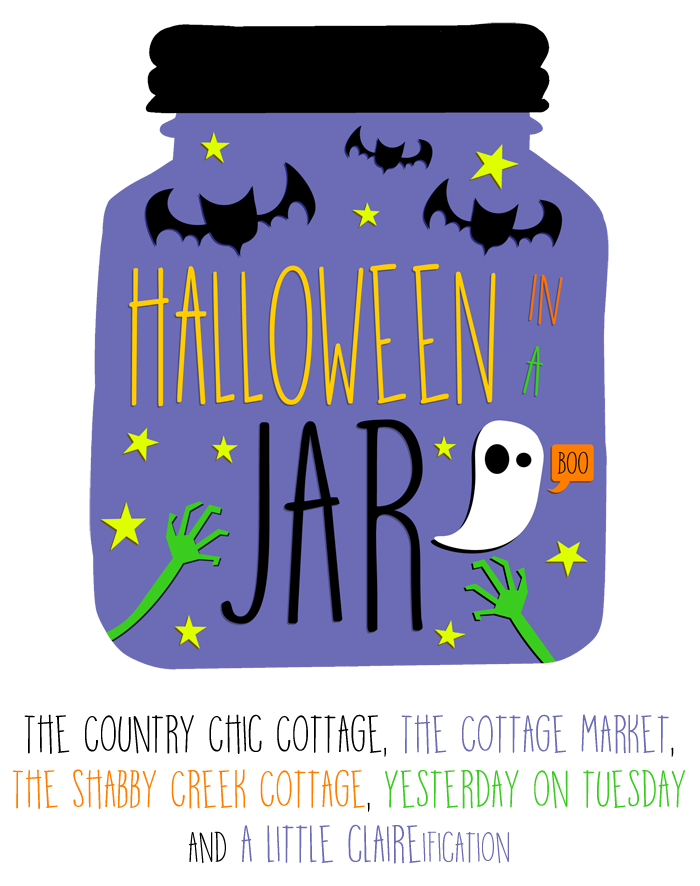 The Cottage Market
Check out these other Halloween Ideas:
A Year of Jar Crafts
Sign up for our email list to get a FREE book with an entire year of jar crafts! 12 months, 12 crafts, tons of fun!