Make a handmade jewelry box for yourself or to give as a gift. I am also going to teach you how to make that gorgeous, glossy marbled top. It is an easy process and you will love how this one looks in your home. This was originally posted over at Resin Crafts however I am posting it here in case you missed it.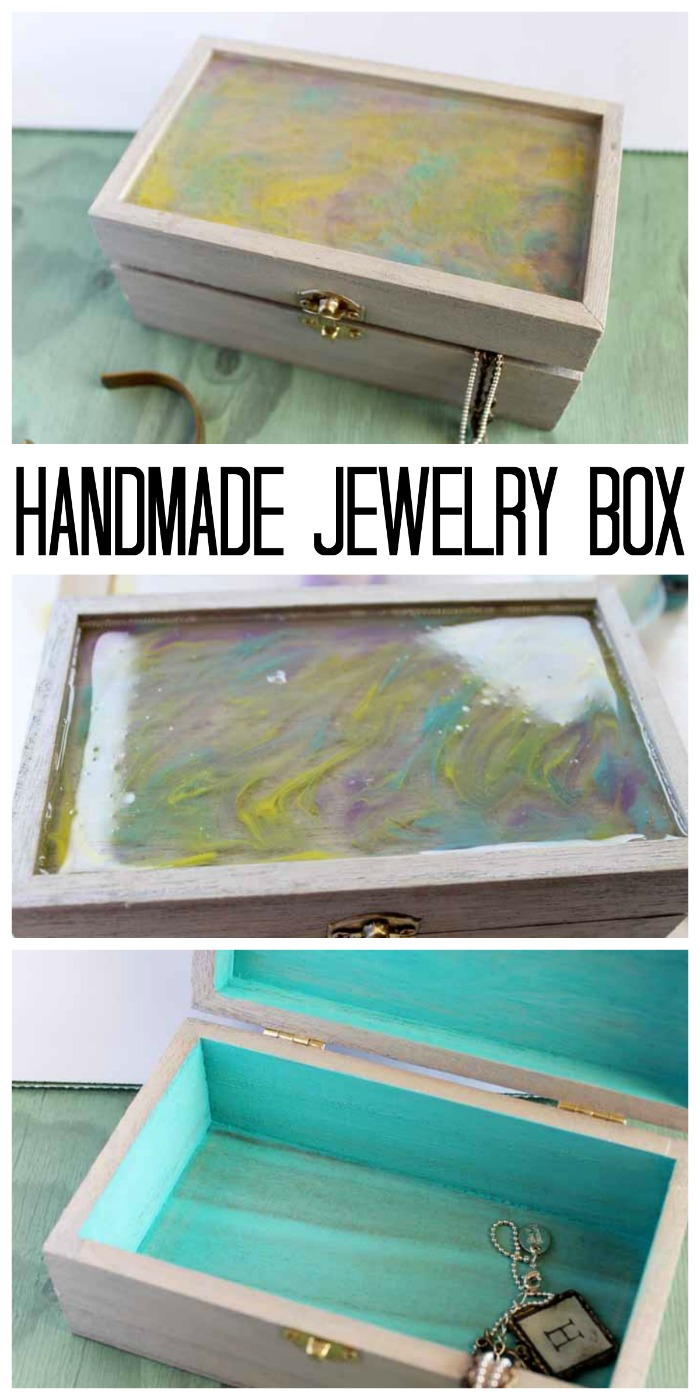 Supplies needed to make a handmade jewelry box: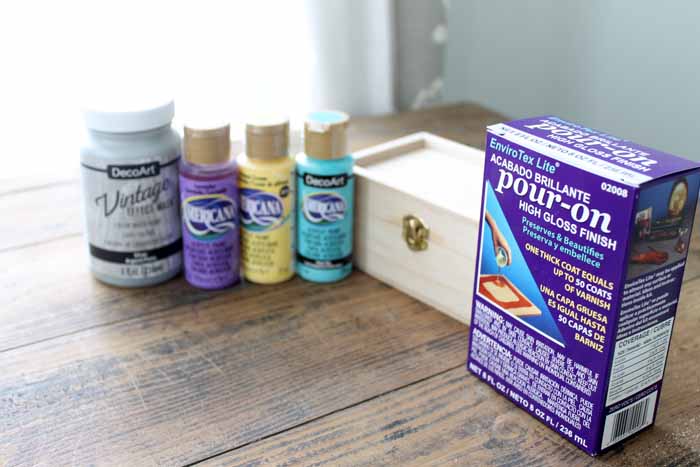 Instructions:
Start by painting your jewelry box to add color and seal the surface. I used the Vintage Wash from DecoArt for this task. I love the way the wood grain shows through this finish. Brush onto the surface, allow to sit about a minute, then wipe off with a rag. This is similar to the way you would apply stain.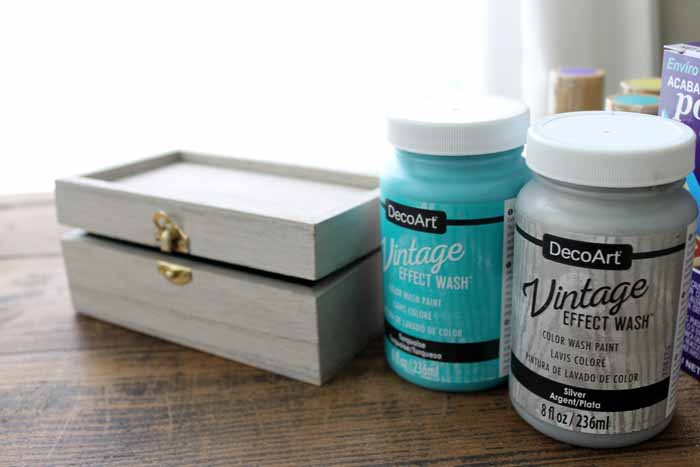 I used two different colors to give a pop on the inside. I went with silver and aquamarine but you can choose any colors that you love. Paint every surface and then allow to dry completely.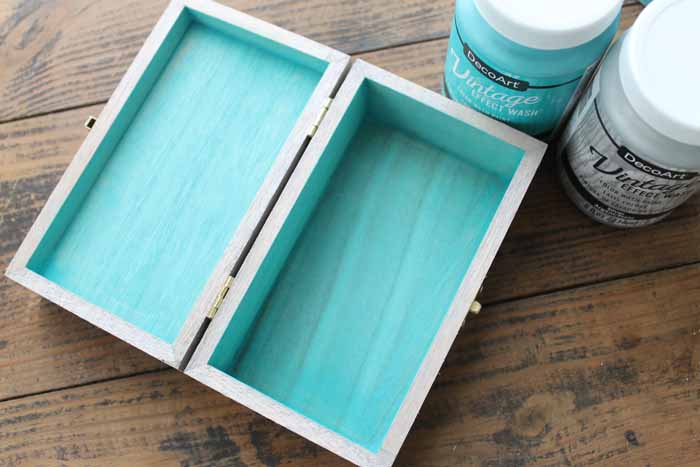 That recessed portion of the jewelry box needs to be sealed completely. I used a clear adhesive all around the outer edges and then allowed to dry.
Now for the fun part! Yes using resin can be fun. Don't be intimidated by this product. It is super easy to use and I am going to walk you through it step by step. Start by mixing about 6 tablespoons total in a measuring cup. Just add equal parts A and B to the cup and then stir well. You are going to need to mix really well and follow all of the instructions that come in the package.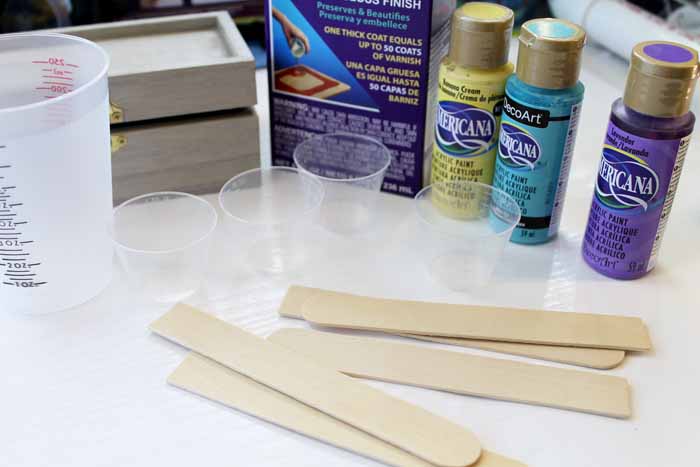 Once mixed, add about half of a tablespoon of mixed resin to three separate cups as shown below.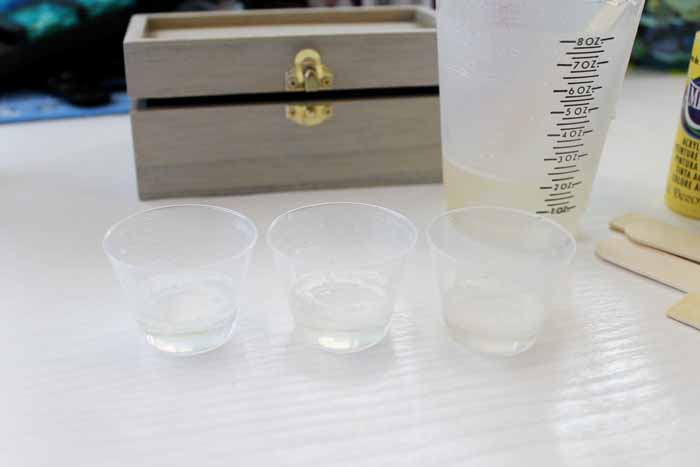 Next add in about one drop of three different colors of craft paint to the resin. Then use stir sticks to mix really well.
Next pour the clear resin you have left into the recess of the jewelry box. Then use your stir stick to ensure that it goes all the way to the edges and into each corner.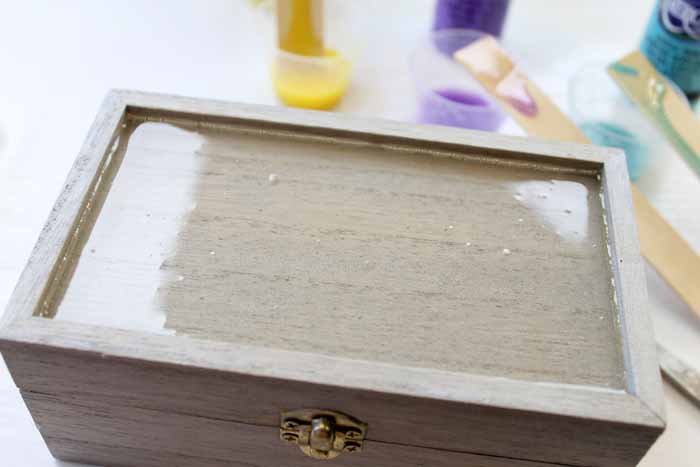 Then just start drizzling in your colors randomly.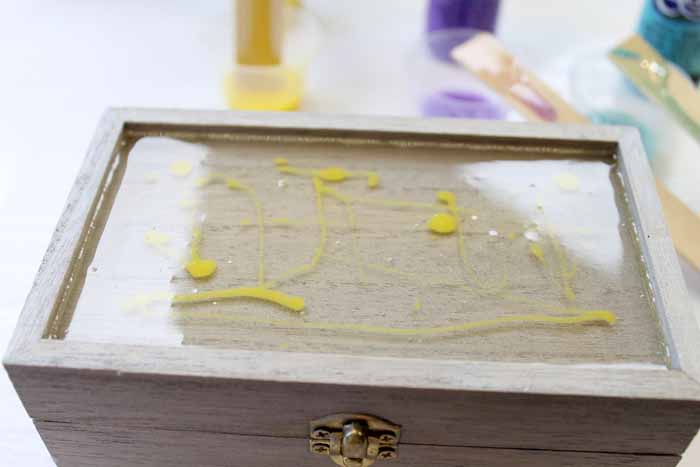 Add as many or as little of each of the colors as you desire.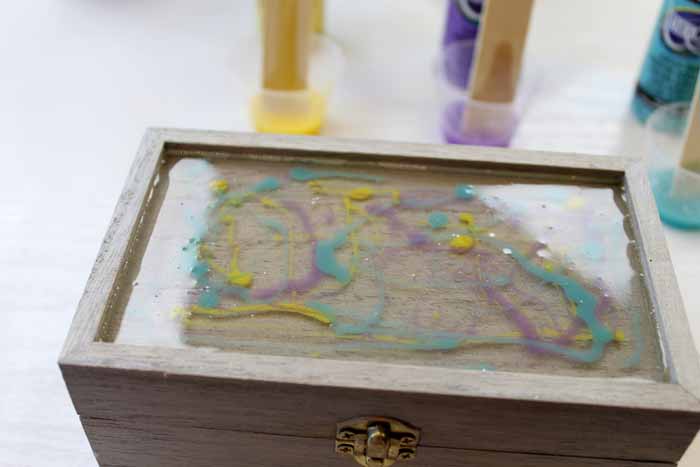 Then use a clean stir stick to run through the resin and create a marbled appearance. Add more color if desired or just run with what you have. This is where you can get artistic with the finish.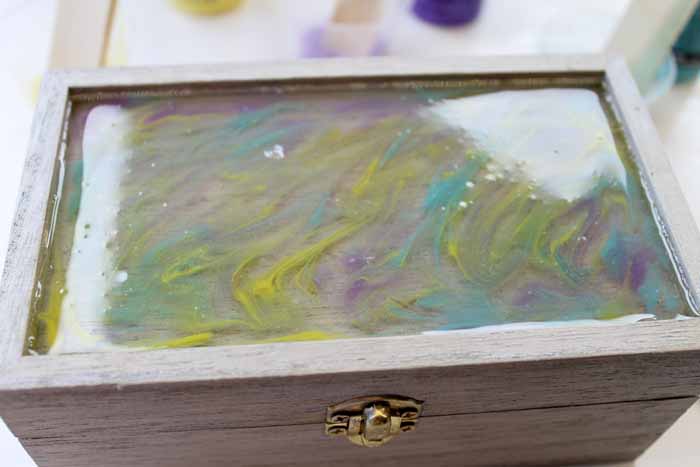 Remove any bubbles from your resin using the methods discussed in the instructions in your package. Then you will want to set aside for the product to cure completely. Be sure to set where it will not be touched or get any dust or debris in the resin. You will also want to make sure it is on a flat surface. TIP: use an empty cardboard box to put upside down on your project while drying.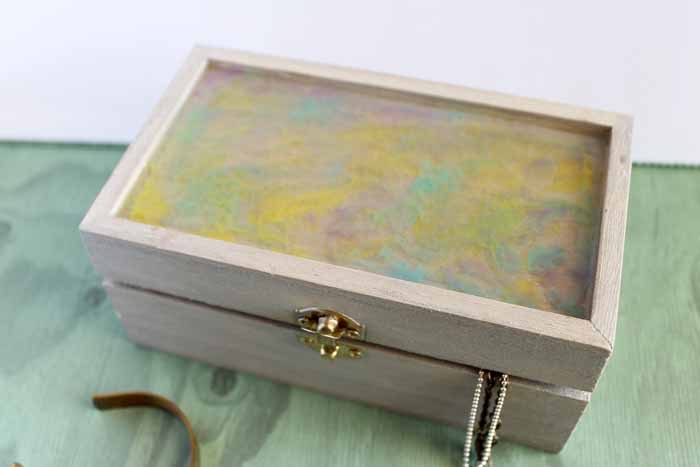 Allow to cure at least over night, then your handmade jewelry box is ready for use. You will love that hidden pop of color on the inside.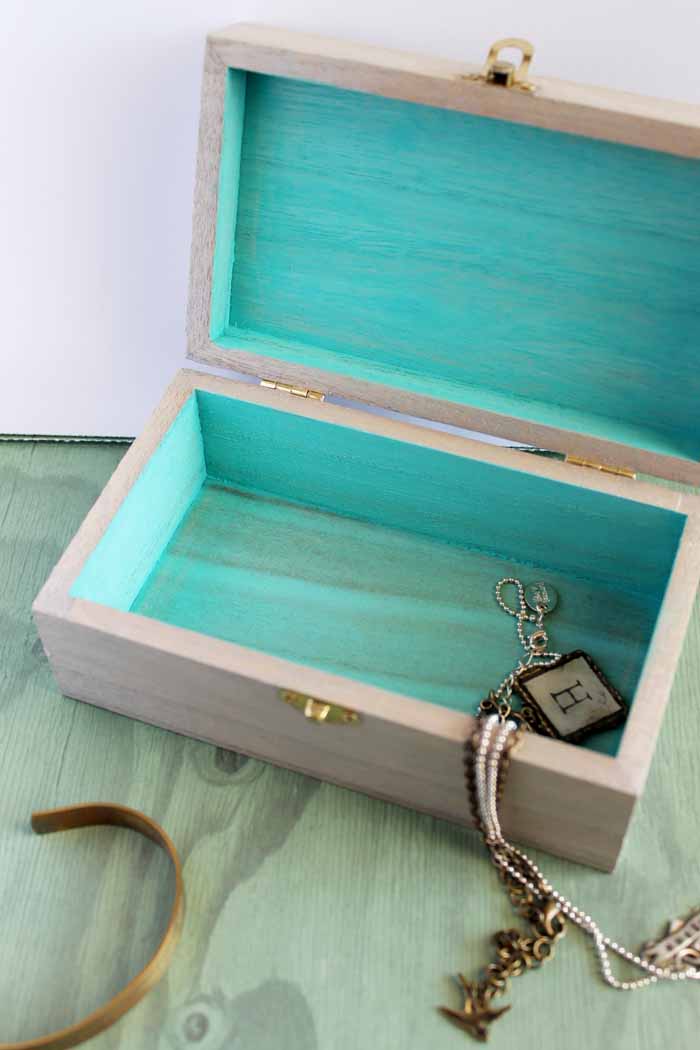 And you will also love that gorgeous marbled surface on the outside. Give this as a gift or make it for yourself. You may find you need to make more than one! So when will you start on your own handmade jewelry box?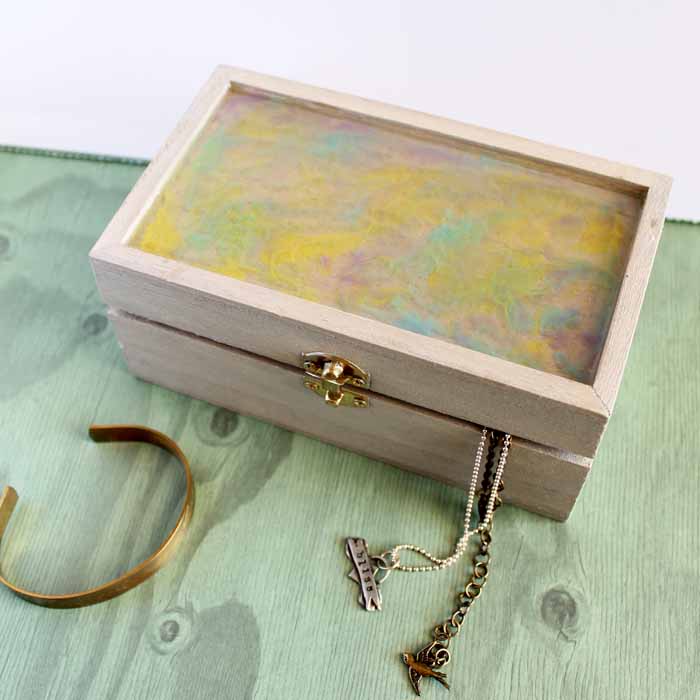 Love this and want more? Try the links below!
Struggling with resin and need help?
I know that a ton of you are intimidated by resin. Don't be! You just need to know the basics and gain some experience with the medium. I have a course that will help you to master epoxy resin and give you the confidence you need to tackle this project and so much more.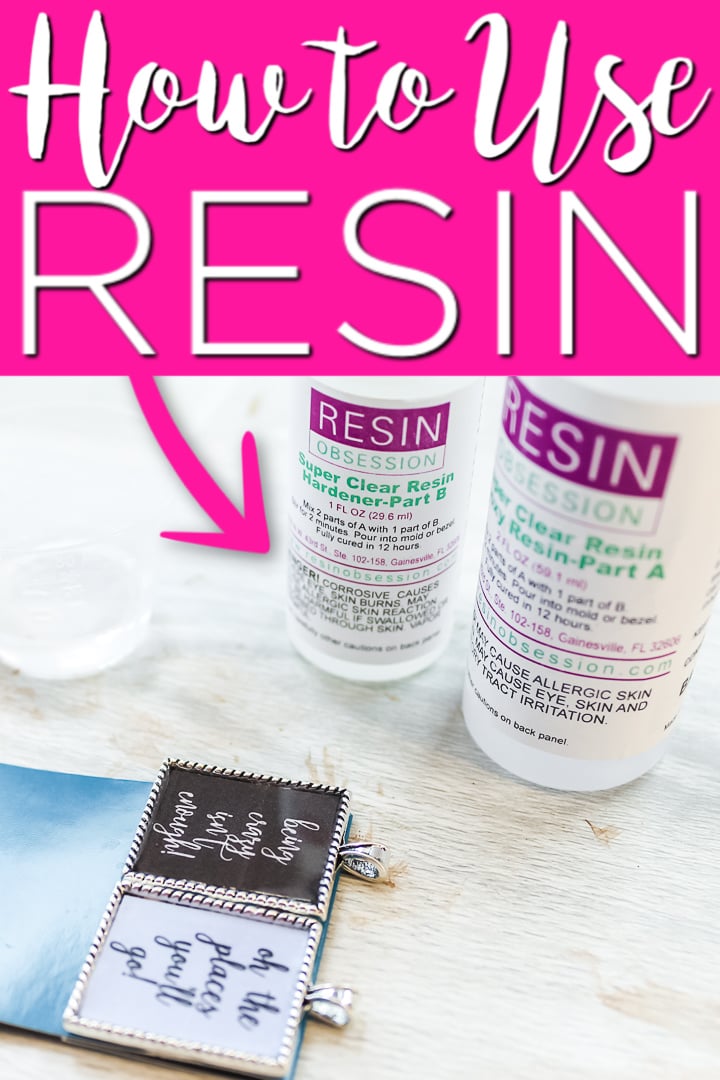 With unique insights drawn from more than a decade of creating and selling resin jewelry worldwide, this course is from an Amazon best-selling author on the topic. This class goes beyond making a few projects. You get thirty video lessons to give you clear directions on how to make resin jewelry you can confidently share and sell. Want to see more?