I have been working on our porch and made this handmade wall hanging from burlap. This is such a simple idea but it gives BIG impact for a small price. I came up with this idea because I hate the thought of putting nails or screws into the side of our house. I wanted something pretty but light enough to hang on an outdoor Command hook. After a bit if searching, I decided just to make something myself. This is the result and it is so simple that you can make one as well!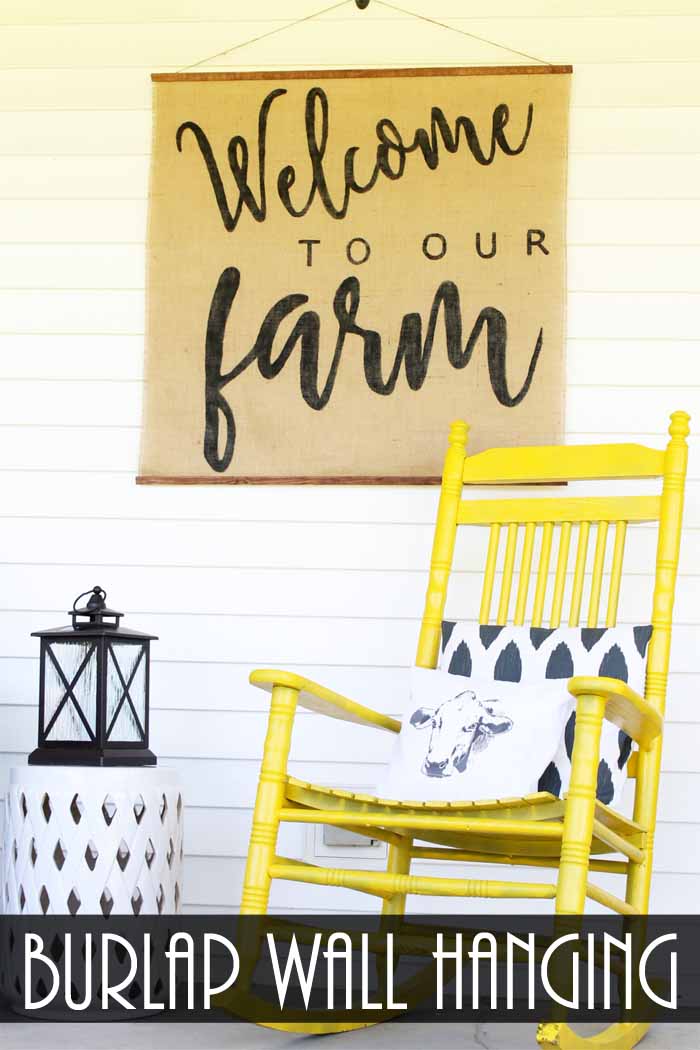 Supplies to make your own handmade wall hanging:
Some links below may be affiliate links which means you do not pay anymore.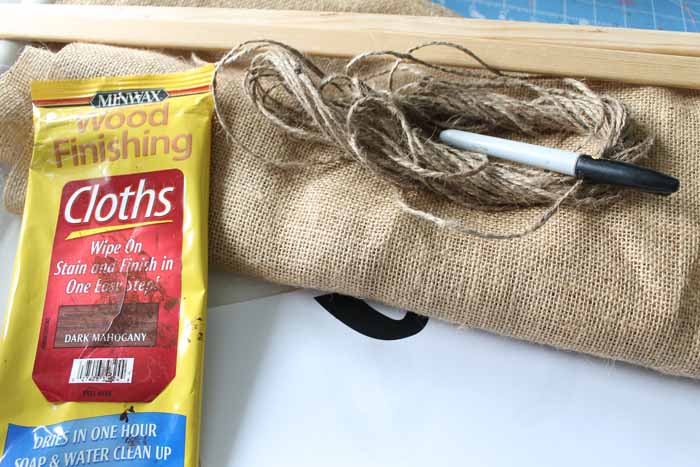 Start by printing the words that you want on your handmade wall hanging. I printed in poster mode so that it printed out on a bunch of sheets of paper that could be taped together into one large poster. Use scissors and tape to make your poster sized print.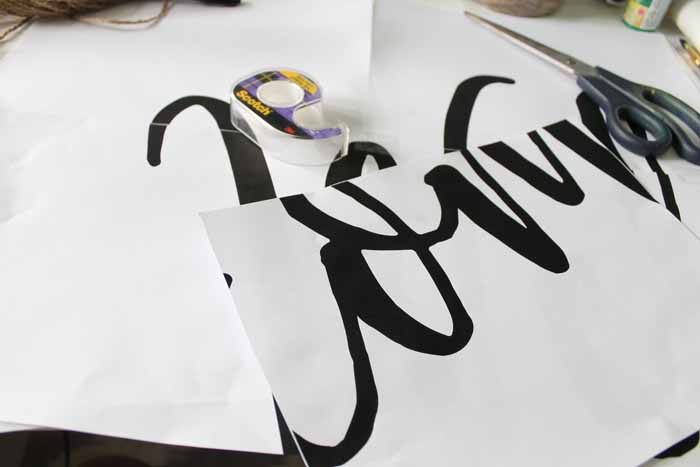 Cut a piece of burlap to size and sew with a zig zag stitch all the way around the outer edge. This will prevent any fraying both when you hang and as you work on your project. Lay the piece of burlap over your poster sized print. I had to do this on the floor because it was so large. You will be able to see the words through the burlap as shown below.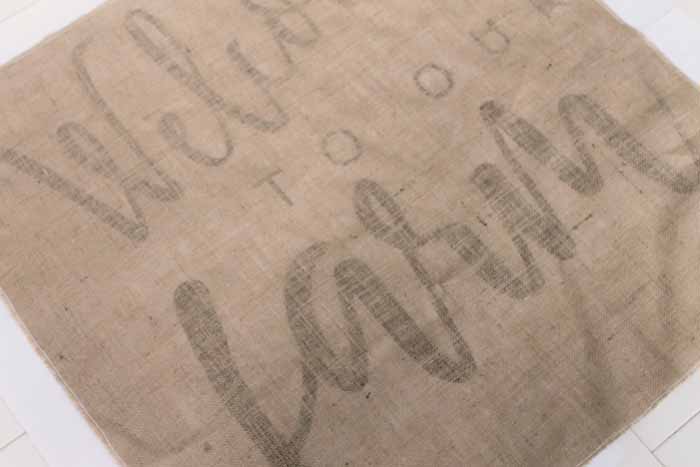 Use a sharpie marker to trace around all of the letters.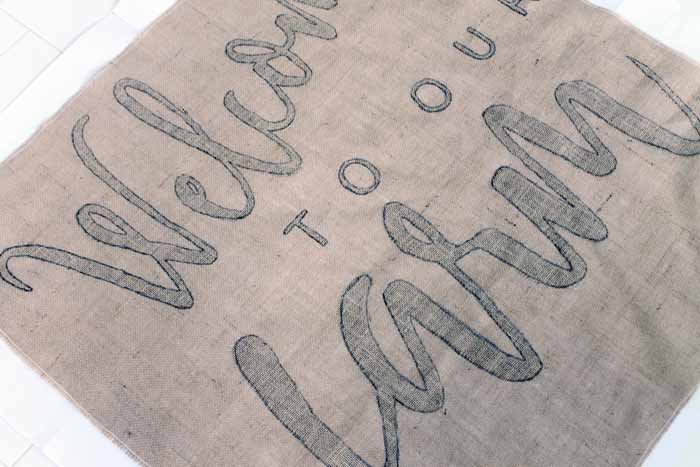 Then you just have to fill in those lines with black outdoor paint. A few notes: Be sure to protect your work surface as the paint will bleed through the burlap. Also, I recommend a good quality outdoor paint so your handmade wall hanging will last as long as possible.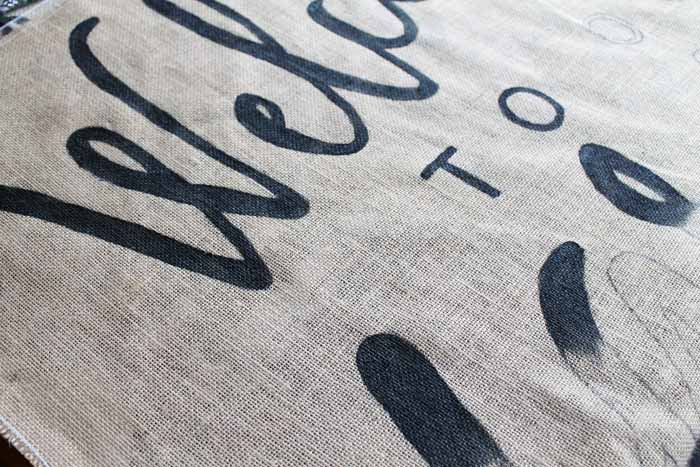 While your wall hanging dries, stain your wood strips with the wood finishing cloths. Just rub on the stain, allow to set a few seconds, and rub it off. Allow those to dry as well. I then used a staple gun to attach the burlap to the back of the strips. I also used a staple to secure twine to both ends of the top strip for hanging. Just tie a knot around the staple on either side.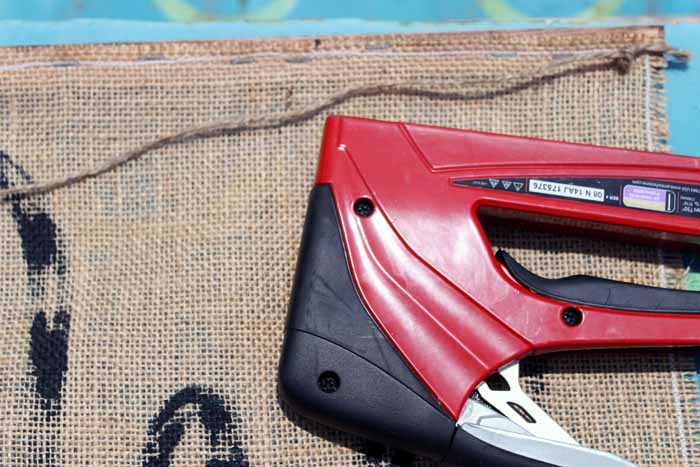 Once you have added the burlap to the wood strips on both the top and bottom, you are ready to add this burlap wall hanging to your outdoor decor. Outdoor Command hooks is what I recommend for this job. I have found they work great in my space.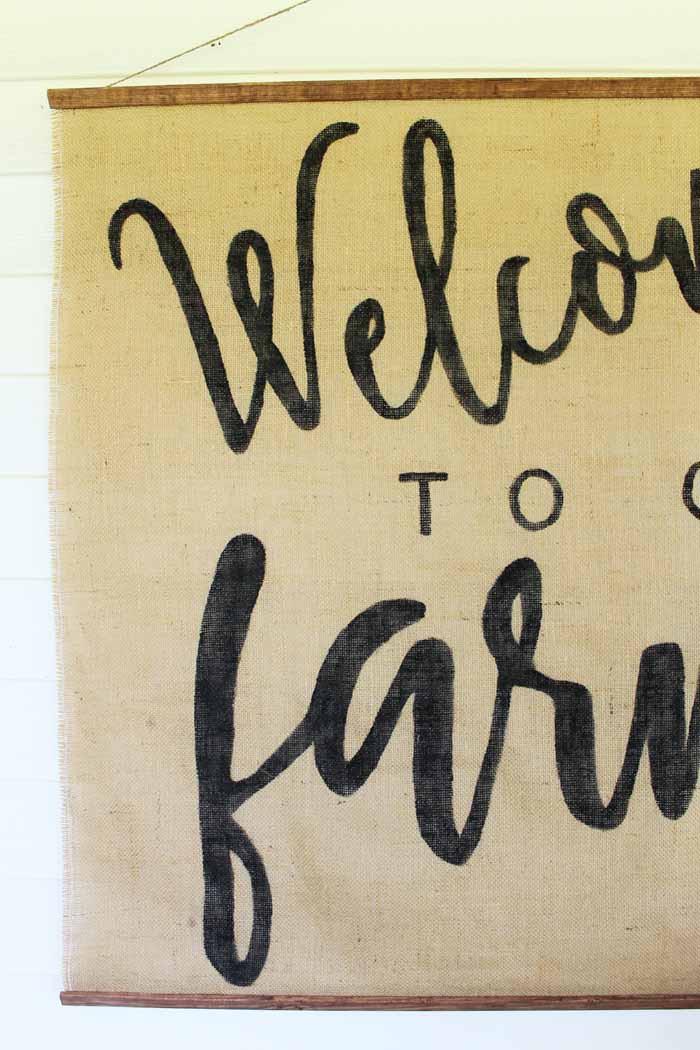 I love the "welcome to our farm" sentiment but you could make this with the words of your choice added to the front. Just make them large and print with that poster sized option.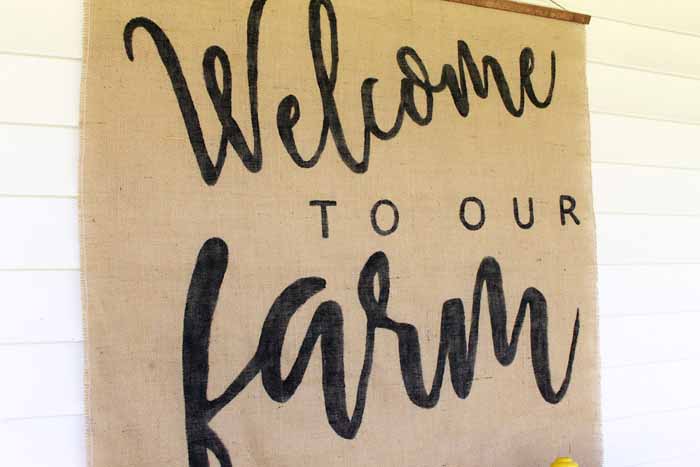 Love this and looking for more pictures of my porch? I will have a full reveal soon so y'all stay tuned. I can't wait to share how this area turned out! In the meantime, make your own handmade wall hanging and add to your home decor….inside or out!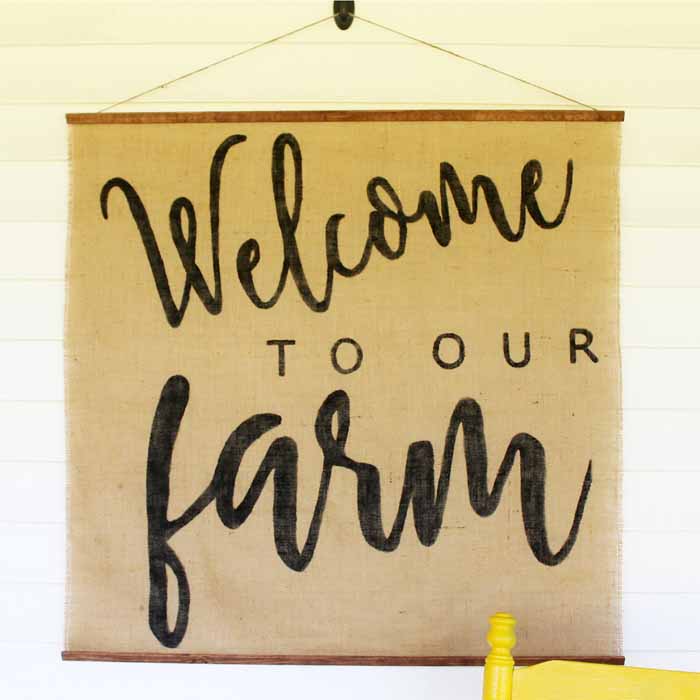 Love this and want more burlap projects? Try these ideas!