Want to know which is better? Hello Fresh versus Blue Apron. I am taking on them both to give you all the details. A few weeks ago I reviewed the Blue Apron meal delivery service, then a friend had a few Hello Fresh meals to give away. I took a week's worth of meals from her so I could compare the two different services for all of you.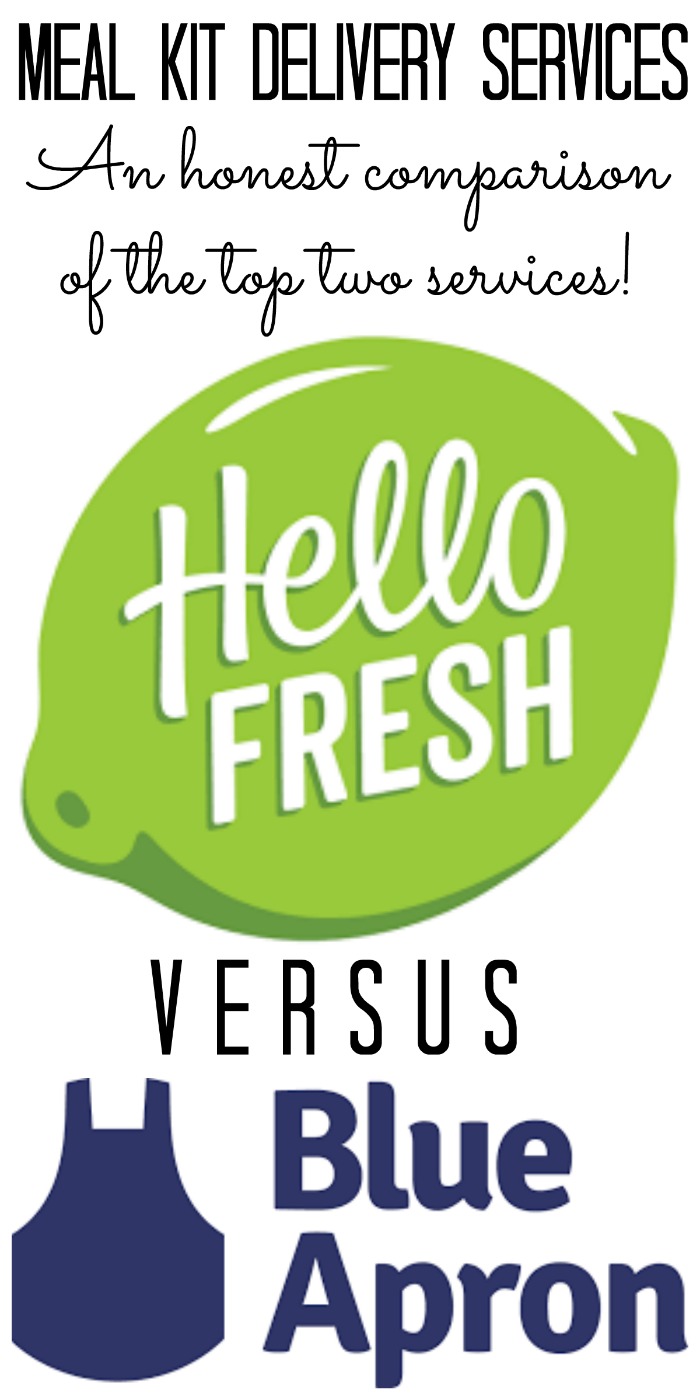 The links below may be affiliate links which means that you do not pay anymore however a portion of your purchase will go to support this site.
You can start by reading my full review of the Blue Apron service here. I will then discuss the Hello Fresh service and the differences below.
Hello Fresh Review
First of all, I found the Hello Fresh website more difficult to use than Blue Apron. When you are in a hurry, ease of use is key. There was also VERY few options for meals. I picked two but wasn't wild about either of them frankly. Please note that AFTER I tried the service they opened up more options.
I did manage to get everything set and the site offered me a delivery date on a Tuesday. It fit right in with our schedule so I confirmed and all was well. Or at least I thought. A few hours later I received an email that my delivery had been delayed until Friday. This completely 100% did not work for us. However, on the site there was no way to alter it. I had to contact customer service. We agreed on a new date for delivery and once again I thought all was well.
A few days before this said Friday, however, an email arrived that my meals were scheduled for delivery. Hang on. I rescheduled that! More customer service later and it turns out that the first rep did NOT reschedule my delivery. They did give me another week for free but the first box was trashed because we were out of town and delivery could not be stopped. I was NOT happy with how this review was starting out but I forged ahead.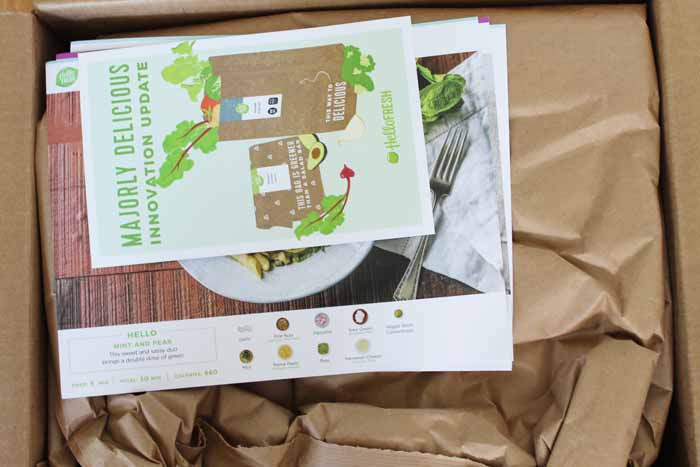 Much like the Blue Apron delivery, everything was packaged well with the recipes included.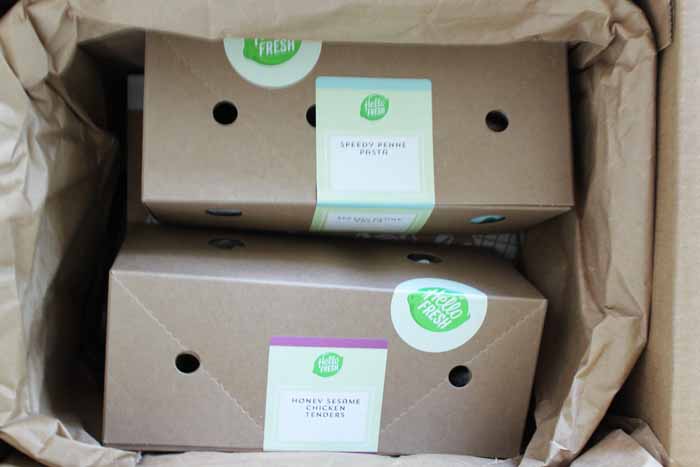 I did like the boxes that contained everything I needed for the meal except for the meats. I love the fact that everything is the perfect amount for the meal with no waste. The packaging was a bit better than Blue Apron.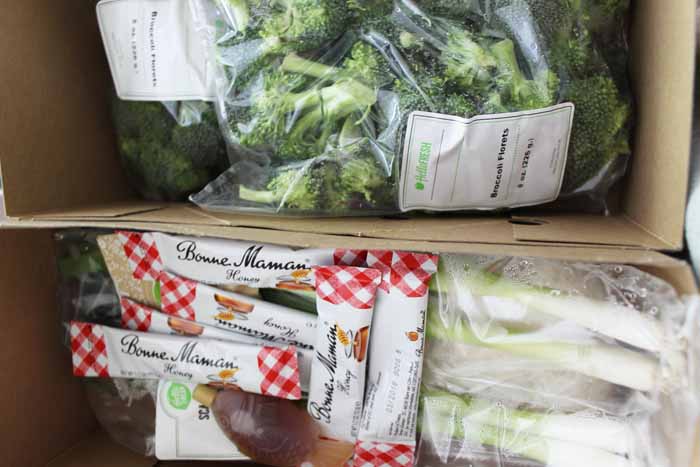 The extra cool ingredients (meat and such) are on the bottom of the box.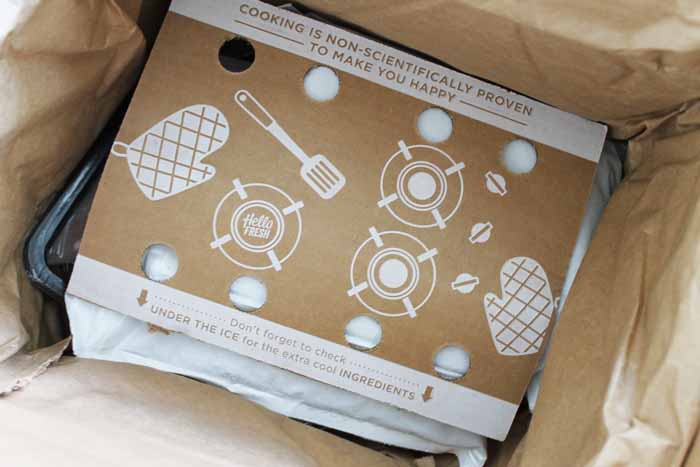 The ice kept everything cool upon arrival even though it is summer.
When cooking my meals, I again found that I had to add basics like olive oil but otherwise everything was in the box. The quality and freshness of the ingredients was perfect. The meals themselves were okay but if you read above I felt I had to sacrifice our tastes given the lack of variety offered. I think with more variety, I could definitely find something that would work for us. Hello Fresh is a delivery service so once you are enrolled you will get a box every week. I received email reminders letting me know when I could pick the meals. The service can also be paused for a week or weeks if desired. You can cancel at anytime and I found that process easy to follow. However, be warned that they will call repeatedly upon cancellation with offers.
Overall, I found the ingredients equal between the two services. I did enjoy the Blue Apron service more with the variety in choices and I had a better experience when ordering the meals and signing up. So if I was to go with one, I think Blue Apron would be it! Good luck and happy cooking!