Do y'all need a little summer inspiration in your home decor? My summer mantel will be just the thing for you. Full of red, white, and blue inspiration this mantel is one of my favorites. The best part is that you can make almost everything on this mantel from the Pottery Barn knock off American flag to the other smaller items.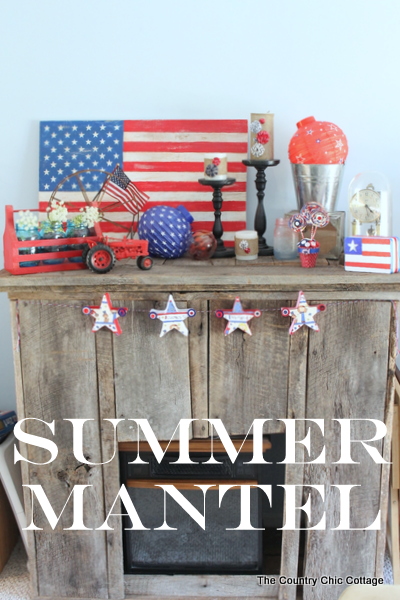 We will start on the left side with this great red box that I actually found at the thrift store. I couldn't pass by this beauty so it came home with me. Little did I know that 3
jars from the Ball Heritage Collection
would fit right in (affiliate link). I added a few "weeds" from outside cause they are beautiful!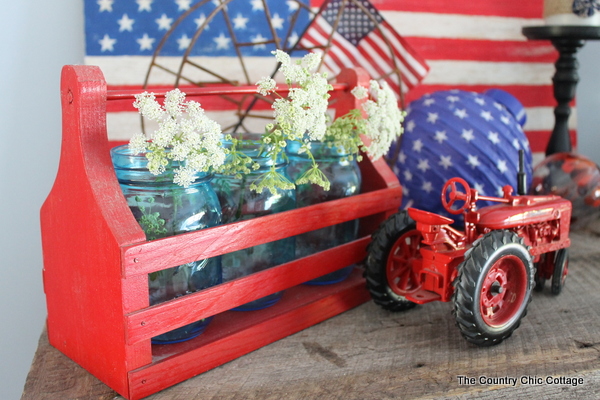 I regularly grab toys from the kids for my home decor. This one is actually one from dad's collection but it works great on my mantel. The rusty wheel in the back was a find from an antique sale and I added in the American flag.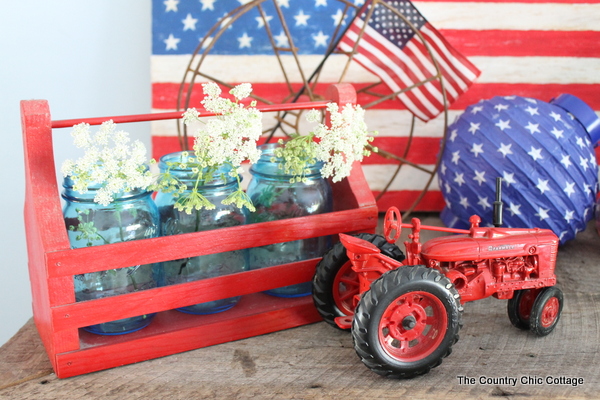 In the center is a blue lantern from the Dollar Tree as well as a blown glass ball from Verriere D'ras. They sent me the ball to review and I love it. This size is called a witch's ball.
The colors look fabulous on the mantel and it almost looks like a fireworks explosion inside. I was sent the ball for review from Verriere D'ras but was not paid or perked in any other way for this product mention.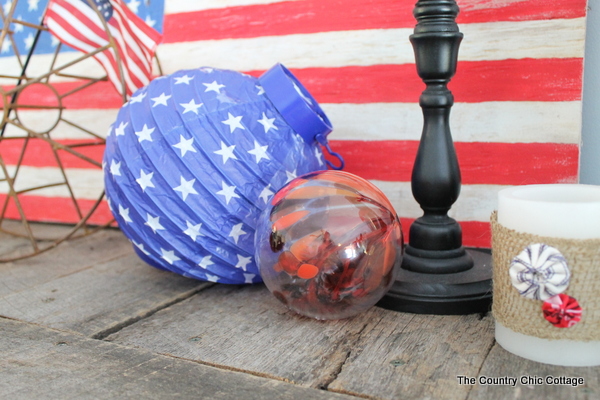 The opposite side of the mantel has my burlap yo-yo candle wraps, patriotic frosted mason jar, and painted foam flag. The small pot with buttons and fabric flowers will be right here on my blog next week so y'all stay tuned!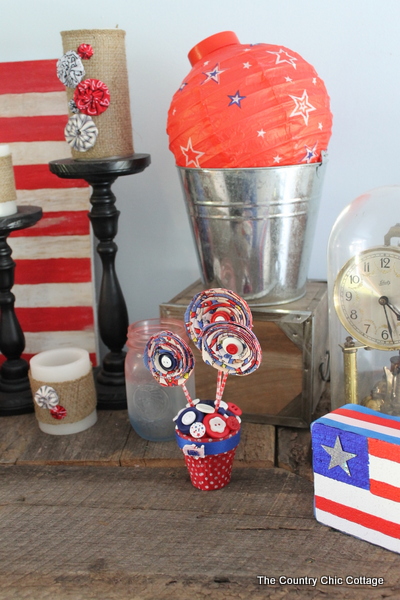 The banner on the front of my mantel will be up on Buttons Galore and More within the next few weeks as well.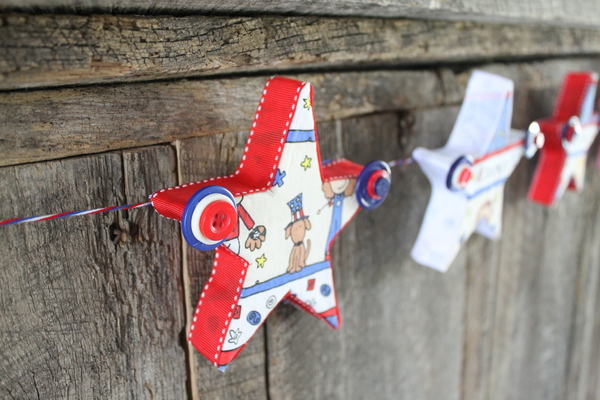 Everything comes together with a great patriotic display that is perfect for my summer home. Are you all adding Americana touches to your home this summer? Showing your patriotic pride? Grab a few supplies and make some of these great crafts today.