Have y'all seen all the great home tours over at Poppies at Play? It was a great week last week! I decided to join in with my own home tour!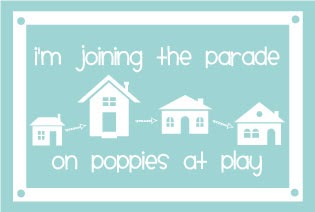 Let's start in the kitchen…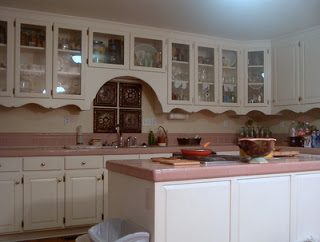 And yes supper is on the stove waiting for ya! I looove my glass front cabinets. They have a mixture of formal china, blue ball jars, and rustic treasures!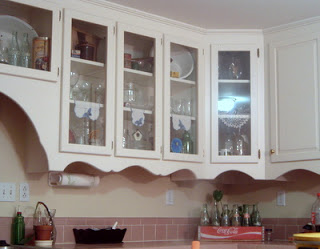 I play with the arrangement quite often. When I see a blue ball jar, I often have to bring it home…so I often HAVE to rearrange. 🙂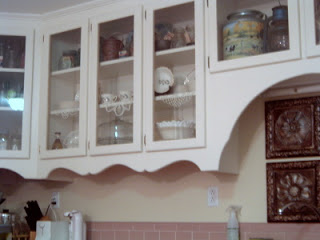 Next up we have the master bedroom…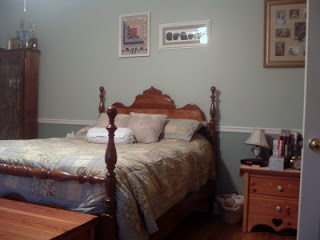 This room has seen many changes in the past year of blogging. One of my fave additions is that rustic stove used as a plant stand…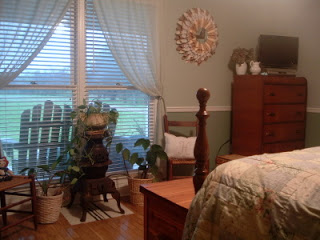 Another fave is the window used to display old pictures…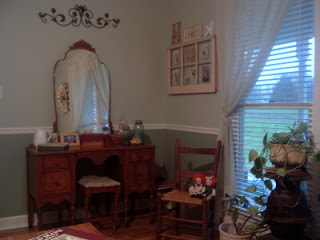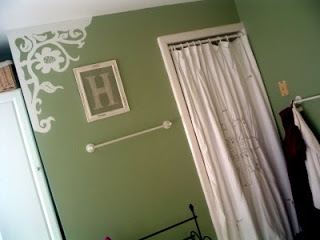 This area has my framed burlap letter. And then we have the inspiration piece for the entire bathroom..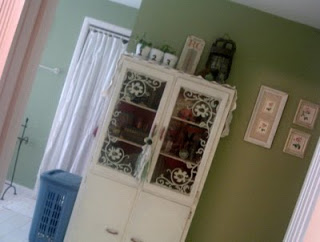 And this is the sink area with even more hand painting on the wall…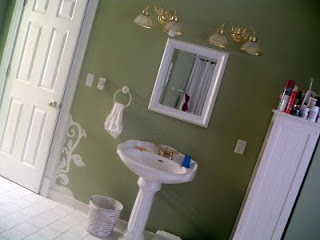 The bathtub…and to answer your question…my bathroom is very large!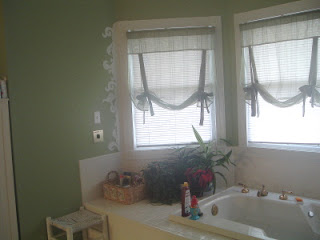 I also play with the arrangement on this shelf often…right now it is all starfish…
My latest big project was the big boy room transformation…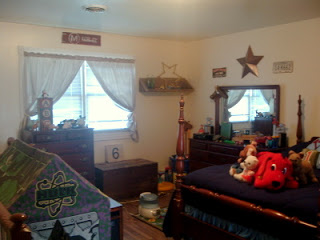 I took $60 and some hand me down furniture and made a room that he loves..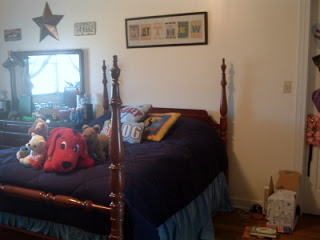 I went with a rustic feel but tried to keep it simple so that it would grow with him…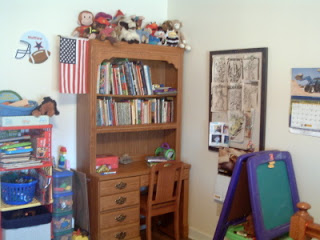 Even the toy storage has a rustic feel…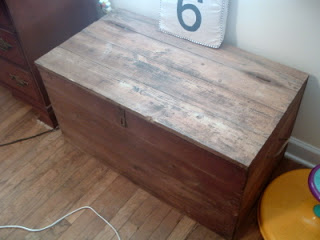 Some barnwood and vintage accessories finished it off…
It is one of my fave makeovers to date!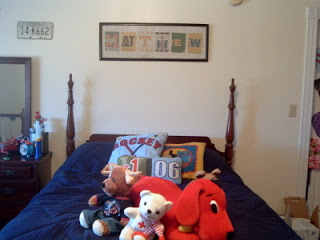 I have plenty of more ideas up my sleeve! I hope to do this home tour every year so we can see what has changed through the years!
Posted on Made by You Monday on Skip To My Lou. ~Thanks for stopping by!~
~Angie~