Have you ever wanted to learn how to make a snow globe? I have some simple instructions for you today so grab those mason jars and make something extra fun! I love quick and easy crafts for the holiday and I hope you do as well. You could also make a few of these as gifts cause everyone loves a cute holiday decoration made with a mason jar.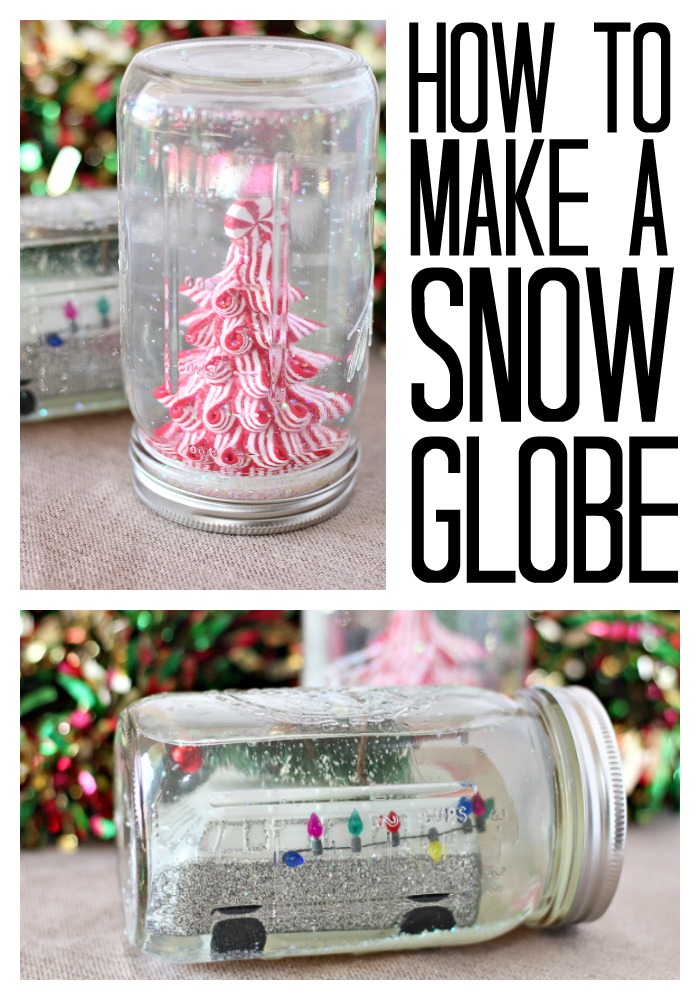 Supplies needed to make a snow globe:
Cheap Christmas Ornament ( I snagged a bus and tree for $4.00.)
Mason Jars
2 to 3 tablespoons of White Glitter
2 to 3 tablespoons of Clear Glue
HOT Water
Hot Glue Gun and glue sticks
How to make a snow globe:
Start by using your hot glue gun to secure your ornament to the bottom of your mason jar lid. Just make sure that your ornament will fit inside of whatever size jar you are using.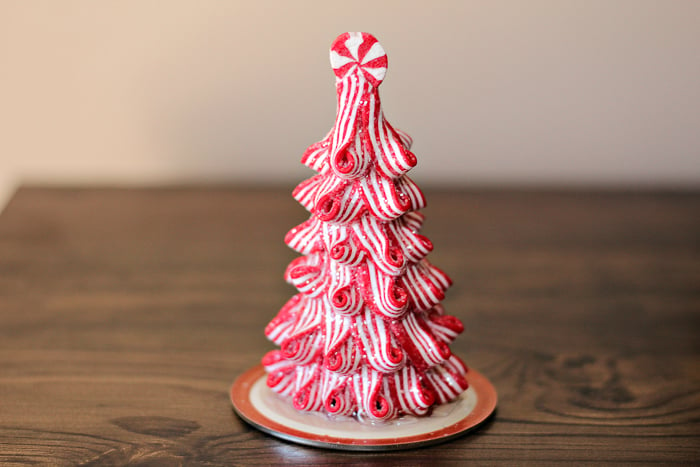 For the bus, it is actually glued to the inside of the jar as shown below. You can use either method depending on the ornaments you purchases.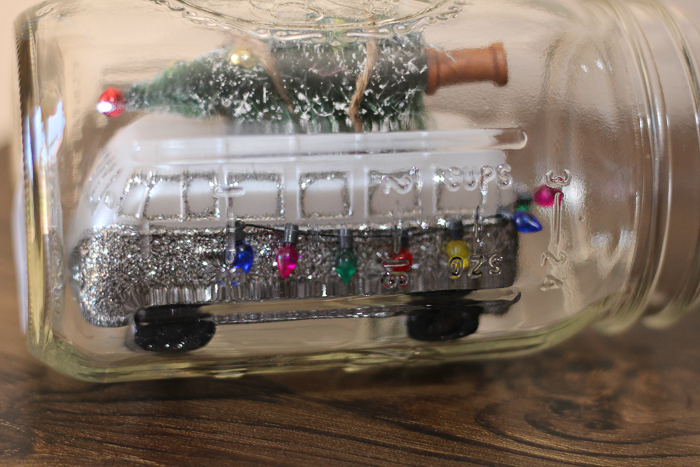 Place your clear glue and glitter into the bottom of your mason jar. You can use 2 tablespoons of glitter and glue or up to 3, depending on how thick you want your glitter in the jar.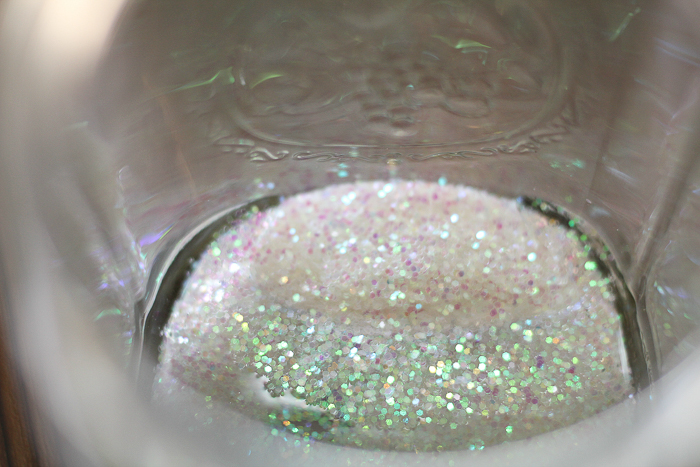 Then immediately pour in your hot water and stir well. If glue and glitter clump up, place the jar in the microwave for 30 seconds and stir. Repeating until clumps are gone.
Then fill the jar the rest of the way with water to the rim. Place hot glue on the inside of your jar lid, and screw lid on tight before the glue cools.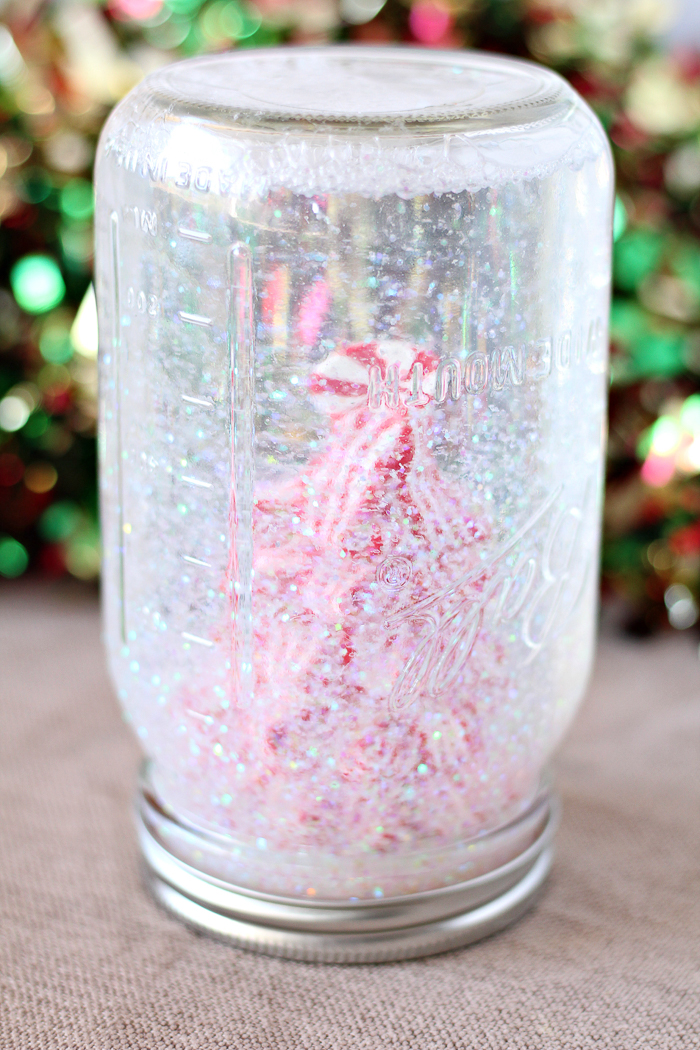 Place jar in the fridge to cool. Then just shake and let the kids enjoy this fun Christmas decoration!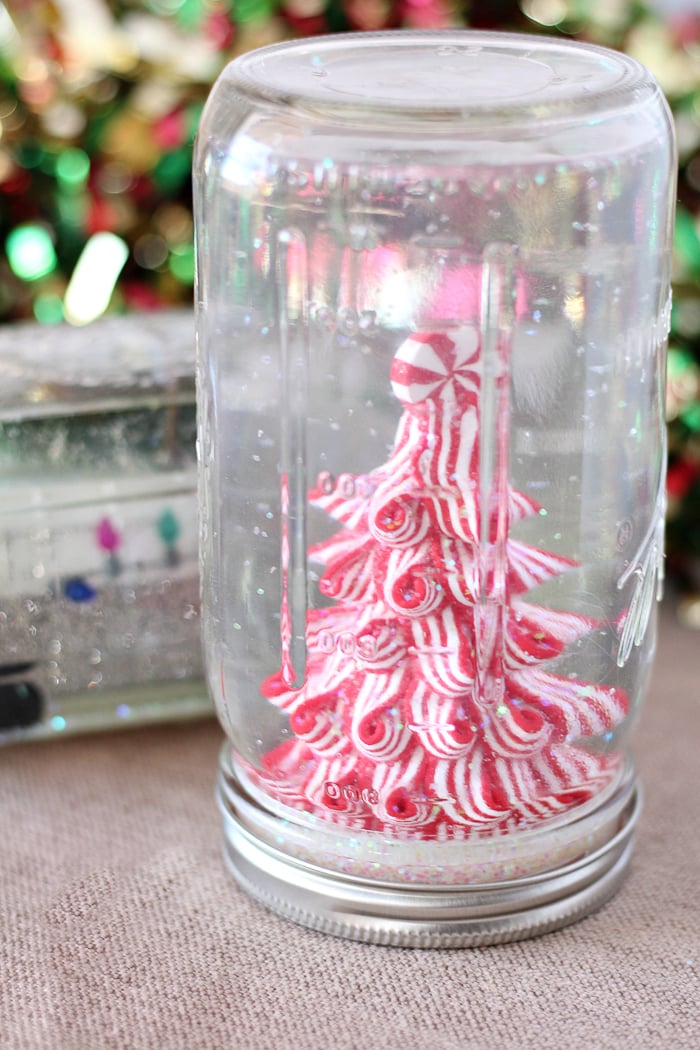 Now that you know how to make a snow globe, will you be making them for your Christmas decor?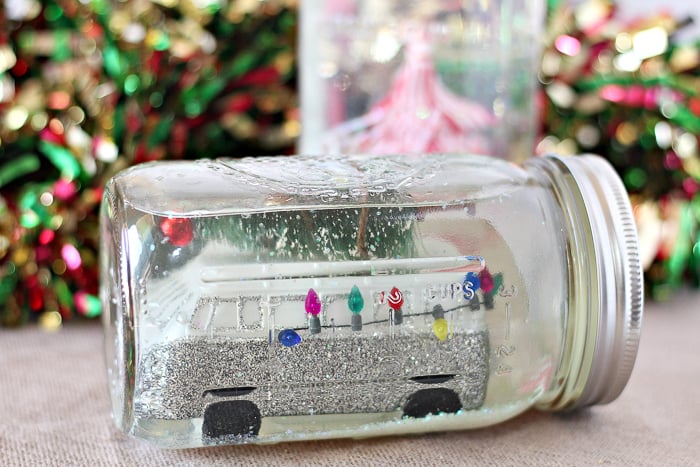 No one has to know how easy they are to make!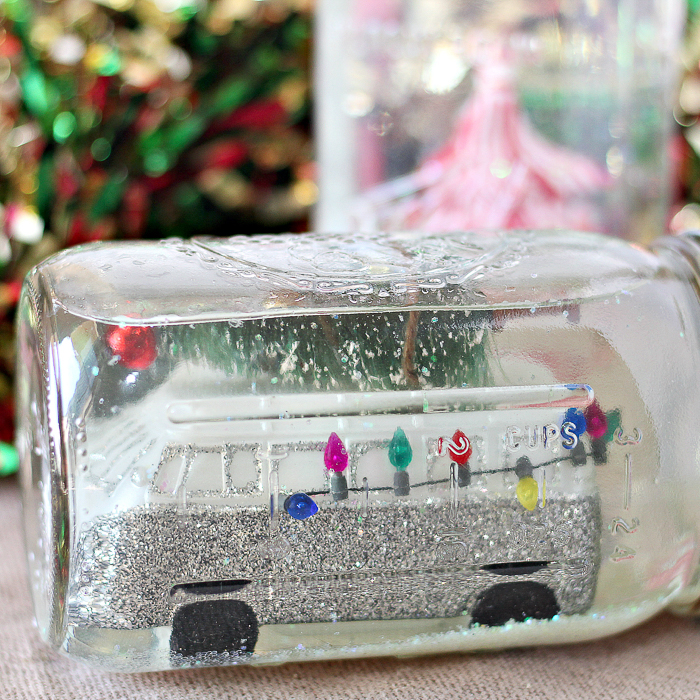 Love this tutorial on how to make a snow globe and want more? Try the links below!
A Year of Jar Crafts
Sign up for our email list to get a FREE book with an entire year of jar crafts! 12 months, 12 crafts, tons of fun!