Time to get a little crafty with mason jars! Woo hoo! My elf mason jar gift for Christmas is perfect for anyone on your gift giving list. This one would also make a great hostess gift. Make my cute elf jar in only a few minutes then fill it with the gift of your choice. This jar only takes a few supplies and is super quick and easy. This post is also a blog hop with tons of great inspiration using buttons and ribbons together for some holiday crafts. Be sure to read to the bottom of this post for the links to all of their projects.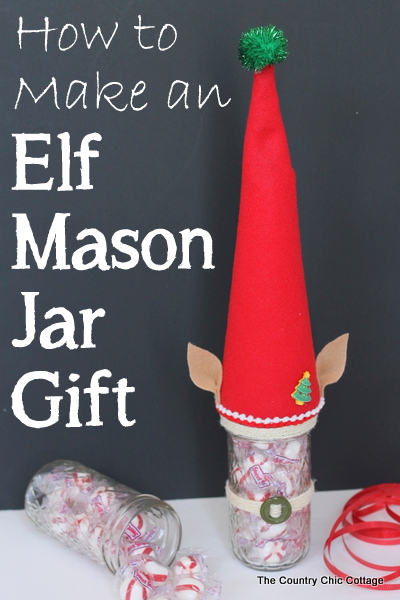 This post is part of my design team status with Buttons Galore and More. Product partners also include May Arts and FloraCraft. Some materials were given to me for this post but all projects and opinions are my own. Supplies needed:
Wrap your cone with red felt. I had to play with the felt for a while to get complete coverage from one sheet but it is possible. Cut off any excess and use hot glue to secure.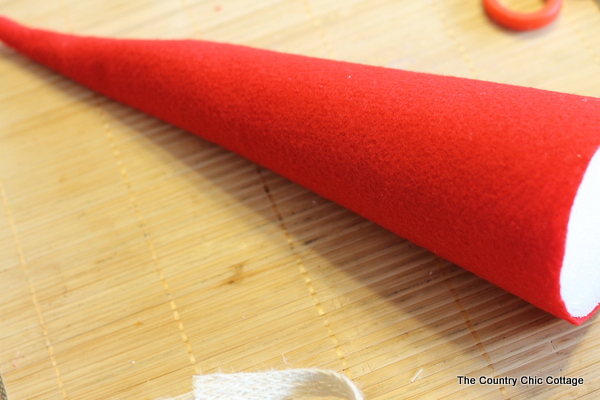 Use hot glue to add lid to bottom of foam cone.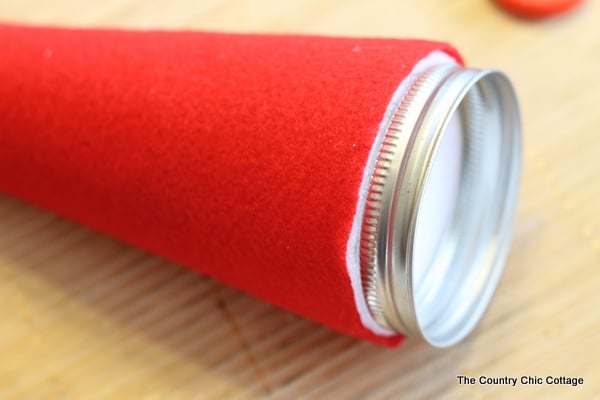 Start adding pom pom trim to the bottom of your felt covering up where the lid meets the felt.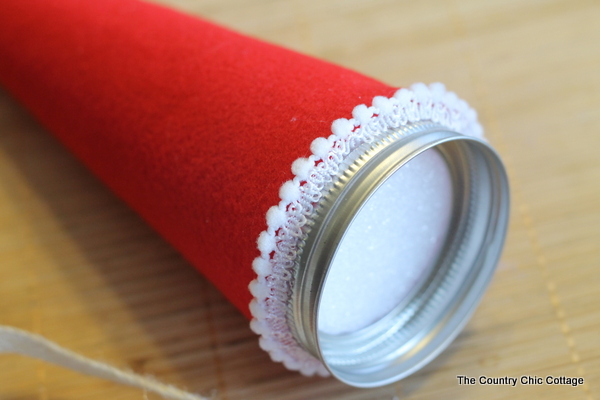 I then added a second row of pom pom fringe as well as the woven ribbon around the lid itself.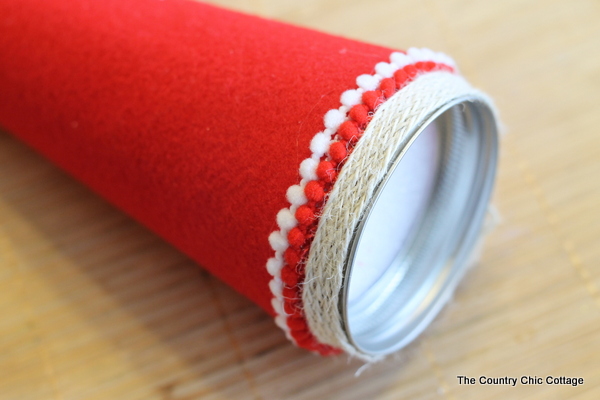 Cut tan felt to an "elf ear" like shape.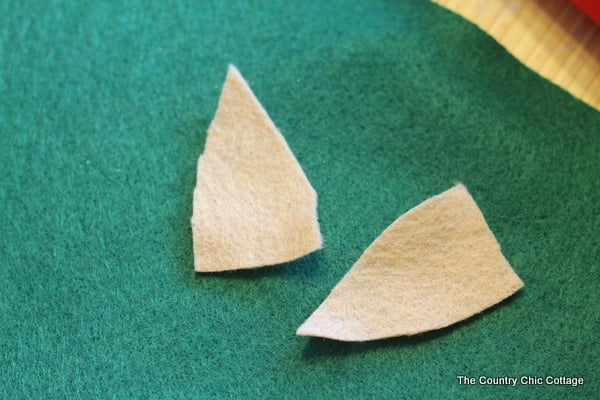 Fold ear and use hot glue to secure to both sides of cone.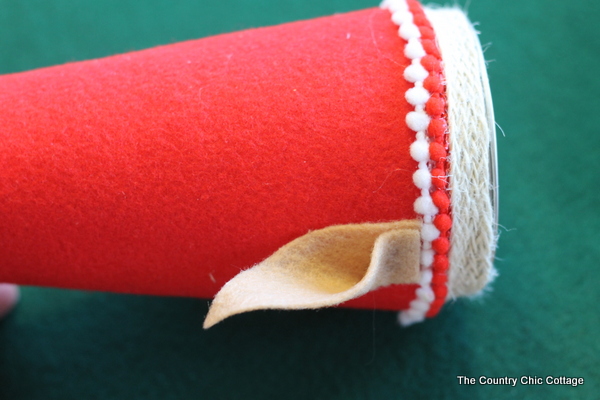 The variety pack of buttons from Buttons Galore and More have a wide variety of button shapes and sizes. There was a green one in my package that had two large holes. These were just right for threading through the ivory woven ribbon. Yep. It looks just like a belt buckle. I wrapped the entire thing around my jar and secured with hot glue. I also added a fun Christmas tree button to my elf's hat. I liked just the one button sort of like a "pin" in his hat.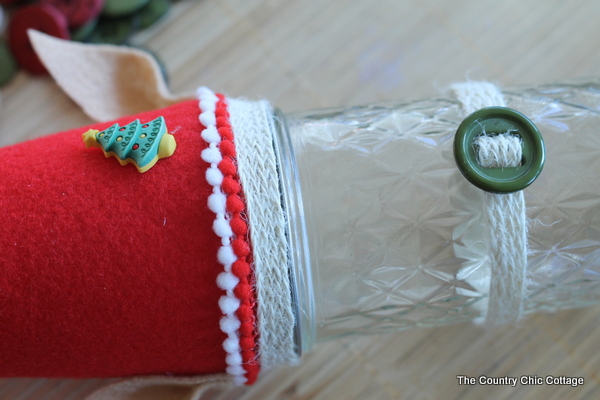 Add your gift (candy in my case) to your jar and then screw on your lid. Y'all don't forget to add a sparkly pom pom to the top of your elf hat as well. (Forgot a picture of that one!)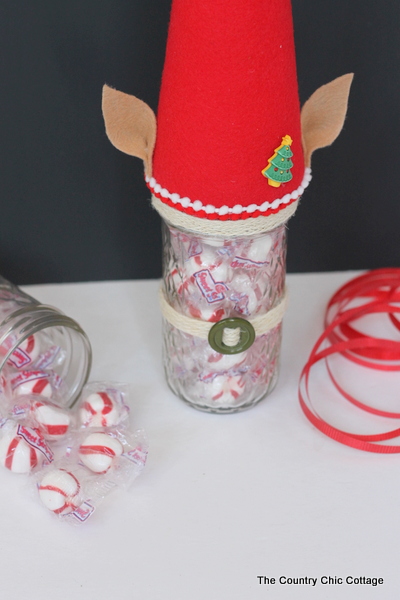 Who will you give your elf mason jar gift to? Make these quick and easy mason jar crafts for that hard to buy for person on your list. It is sure to put a smile on their face.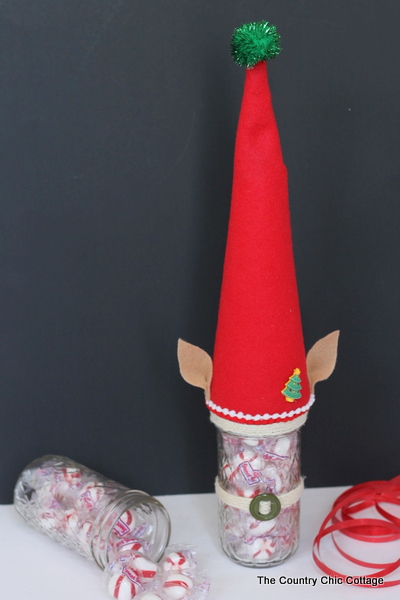 Now for some more button and ribbon fun. Hop around to the blogs below and enjoy the holiday craft inspiration.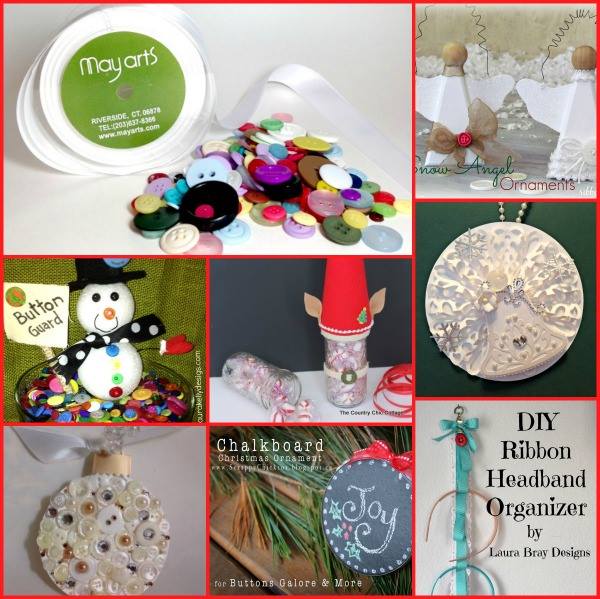 Laura Kelly
https://www.laurakellydesigns.com/laurakellydesignsblog/?p=4254
Holly Gagnon
https://www.ribbonsandglue.com/2013/12/snow-angel-ornaments.html
Melony Bradley https://mel-designs.typepad.com/my-blog/2013/12/stuffed-snowman-ornament.html
I hope you enjoyed this elf mason jar gift!
A Year of Jar Crafts
Sign up for our email list to get a FREE book with an entire year of jar crafts! 12 months, 12 crafts, tons of fun!