Learn how to make beeswax candles in a jar to give as gifts or to just burn around your home. Making candles is actually much easier than you probably think it is. Then you can customize your scents to your preferences and tastes. It doesn't get much better than that! This week is mason jar week and you can also scroll to the bottom of this post to see ideas from our blog partners. You can also see the projects from day 1 here.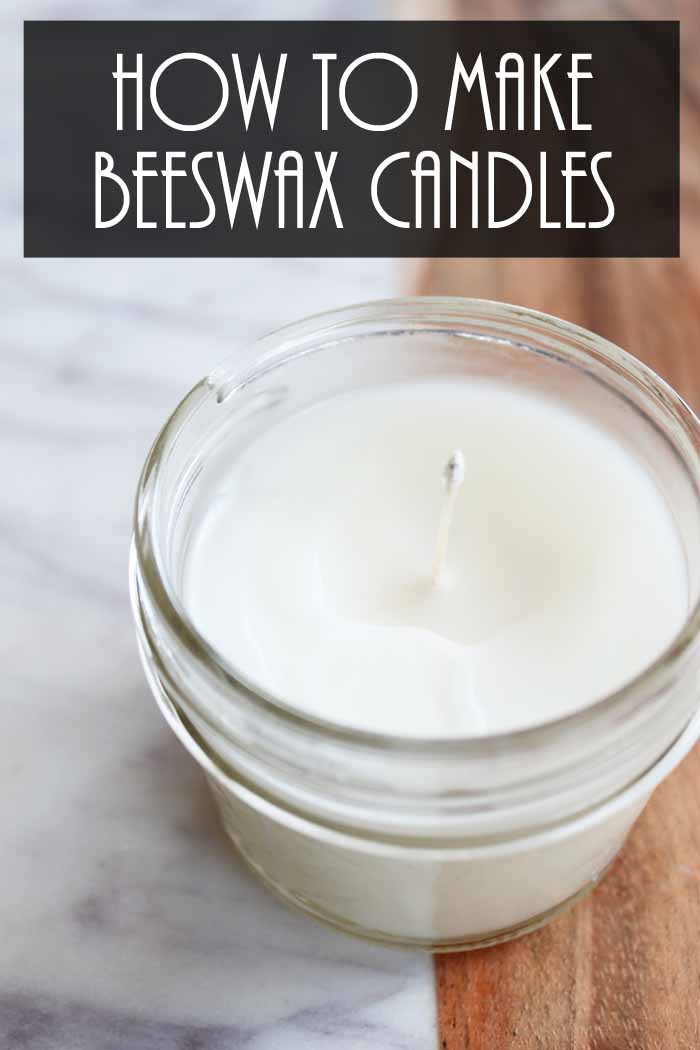 Supplies to learn how to make beeswax candles: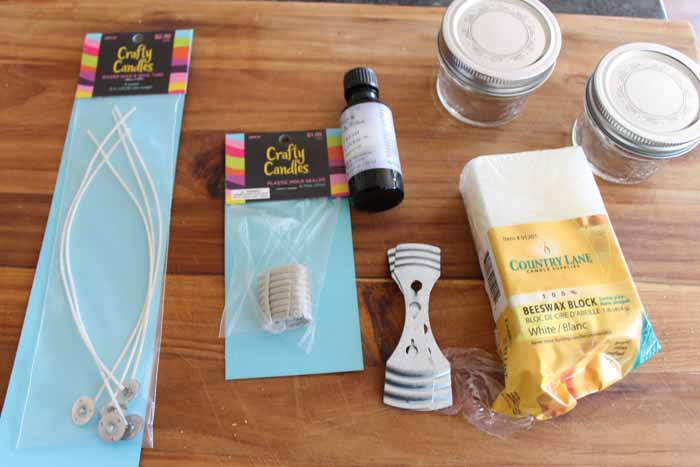 Instructions:
Start by turning a cooking pot into a double boiler. Place the band portion of the mason jar lid only in the bottom of a small pot (large side down). Add the mason jar on top of it. Fill with water about half way up on the mason jar.
Add a little mold sealer to the bottom of your wick as shown below. Press this into the bottom of your mason jar in the center.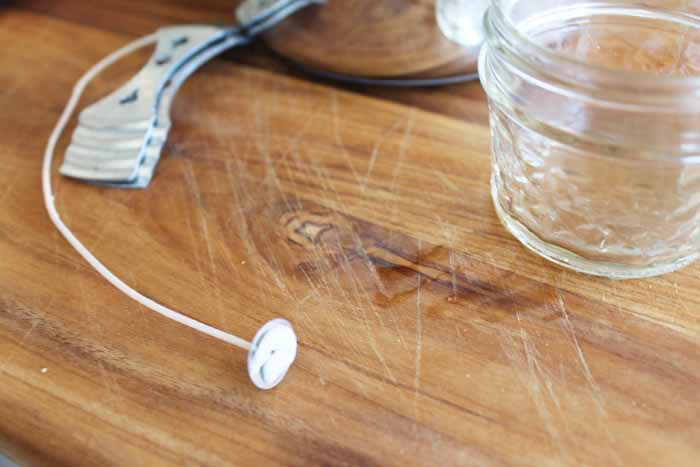 Then add the mason jar to your double boiler. Break off pieces of candle wax with a knife and add to the jar. Heat over medium-low heat.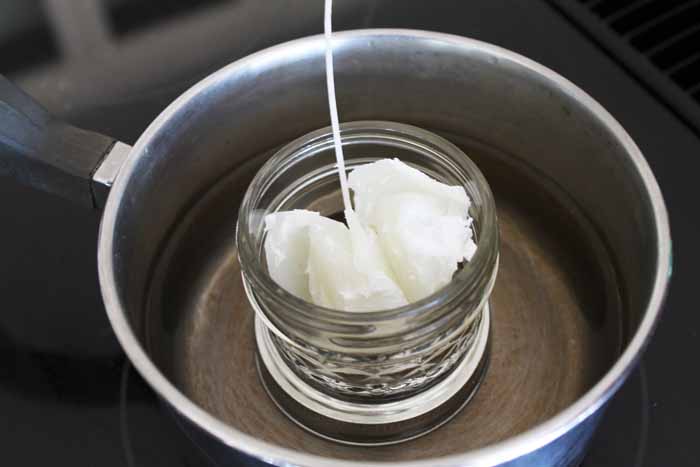 Watch constantly so the mason jar does not tip. The wax will melt.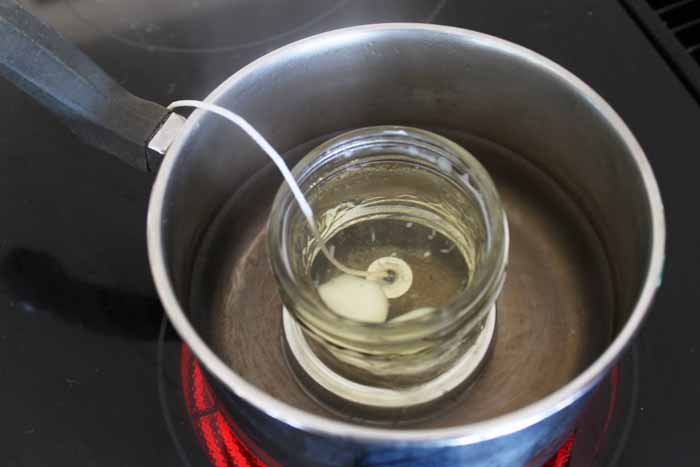 Once melted completely, remove from jar carefully from pot with a towel. Add in a few drops of scent and stir. Then add on your wick holder as shown below.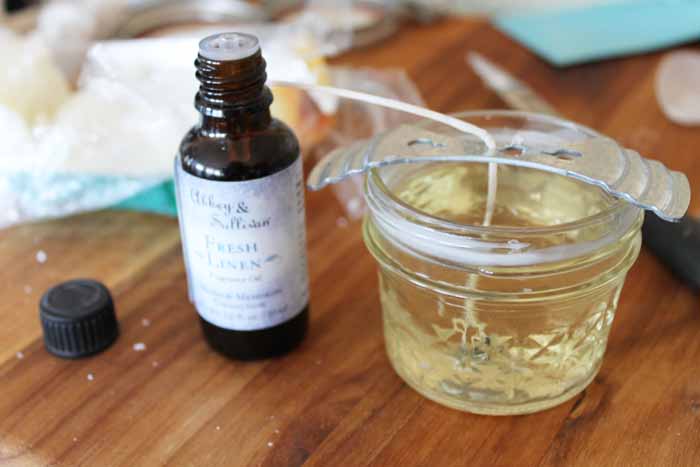 Allow to cool completely, trim your wick, and you have just made your own candles! You have just learned how to make beeswax candles. I bet you didn't know it was that easy!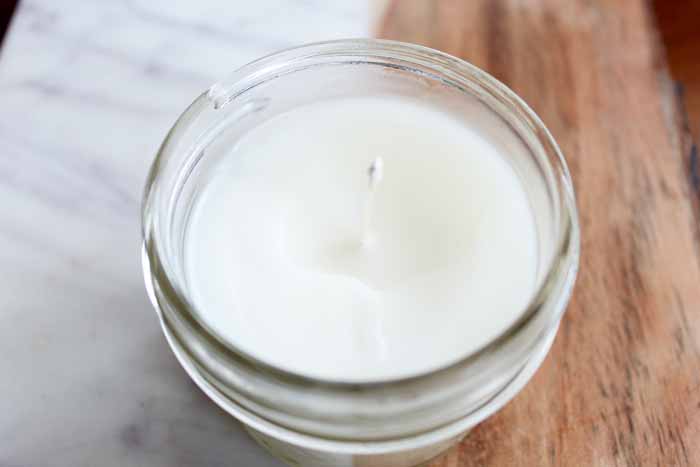 Play around with various scents to find one that you love. You can buy oils that smell like fresh linen or baked apple or you can add in a combo of essential oils to create your own. You will be making candles for every holiday and occasion. Keep this guide handy on how to make beeswax candles by bookmarking or pinning then pick up your supplies and get started.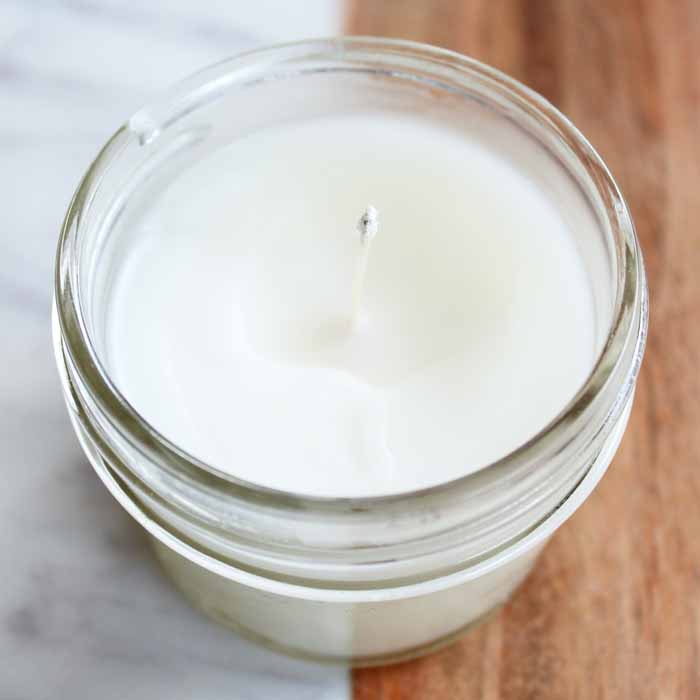 Love this idea and want more? Try the links below!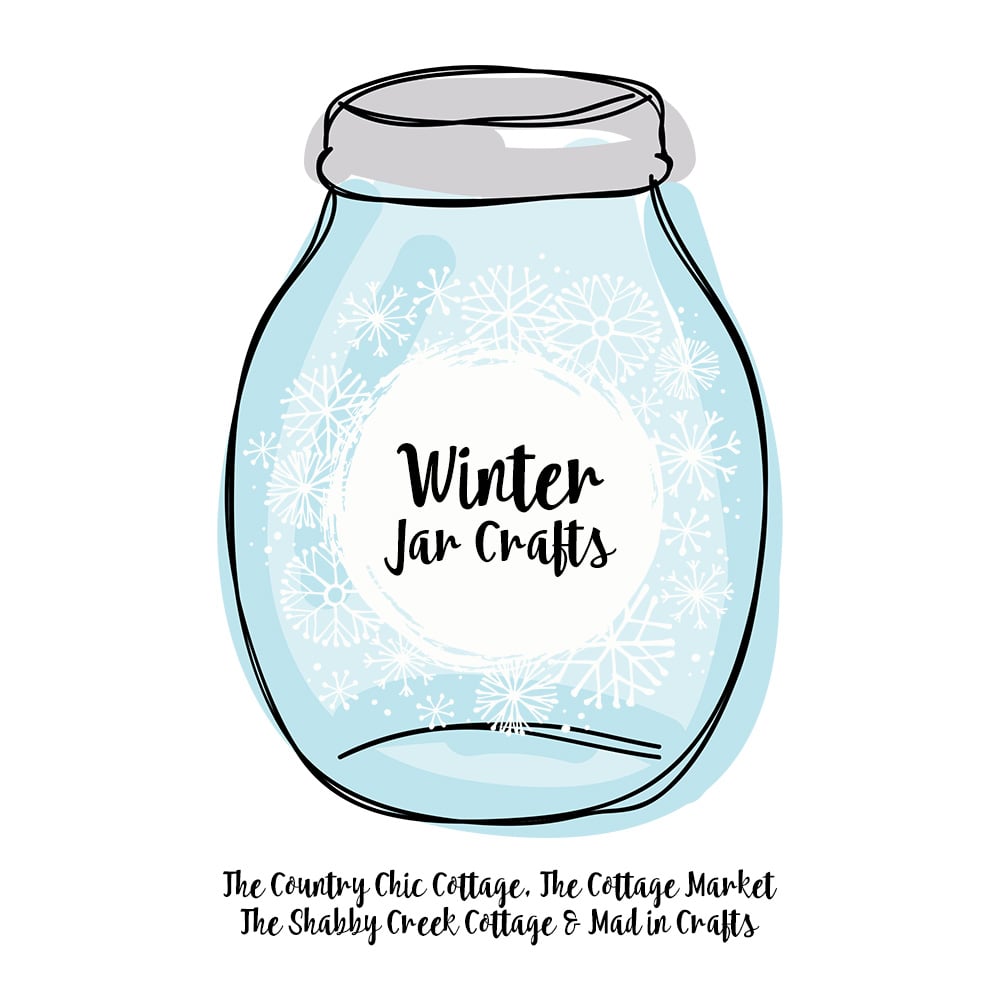 A Year of Jar Crafts
Sign up for our email list to get a FREE book with an entire year of jar crafts! 12 months, 12 crafts, tons of fun!