Today we're going to talk about how to use glyphs in Cricut Design Space. You may also hear these referred to as special characters, alternate characters, flourishes, swishes, or even swooshes. It's those pretty things that you see at the beginning and at the end of words or joining words in the middle. These are characters that are not part of the font itself. You can access all of those flourishes, swooshes, and font extras right on your computer. Whether you use a PC or a Mac, you can add them right into Cricut Design Space.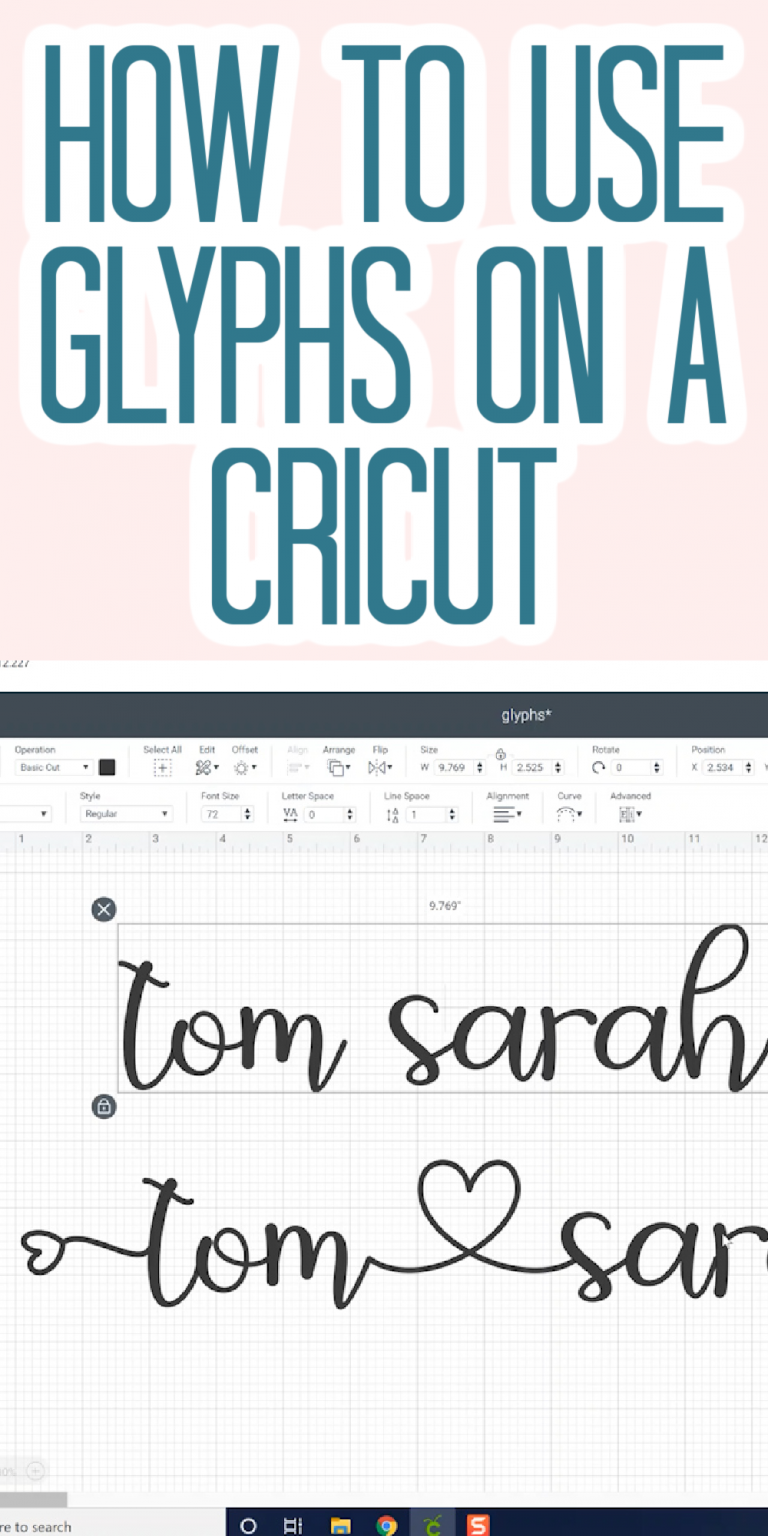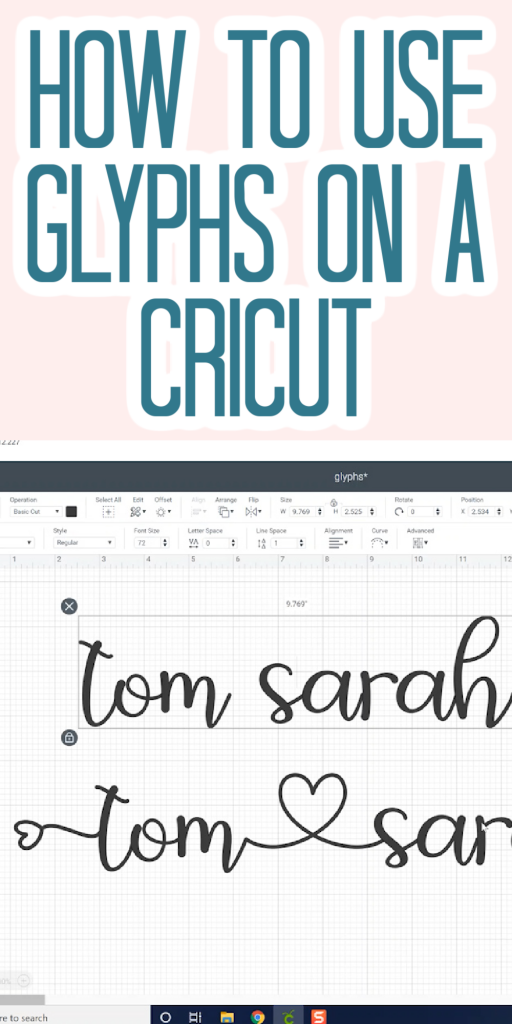 How to Use Glyphs in Cricut Design Space
I am sharing all about glyphs in the video below. Click play and watch me add them to Design Space and make a design.
Can't watch the video or missed some of the information? You can also follow along below.
Does this work on mobile?
As far as I know, you do need a PC or a Mac computer to access glyphs. I don't know of an app, as of this post, that would work on your mobile device. For now, I'm going to jump into my PC first, and I'm going to show you how to use the Character Map to access those special characters. We'll talk a little bit about Mac at the end as well. I will follow up with mobile information if I find out any solutions.
Using Character Map on a PC
Let's talk about how to turn the top text in the image below into the bottom text using glyphs and the Character Map. The font we're using is called "Speak Love," however, many fonts include extra characters that you can use instead of just the normal characters. Pick the font and type out the names first.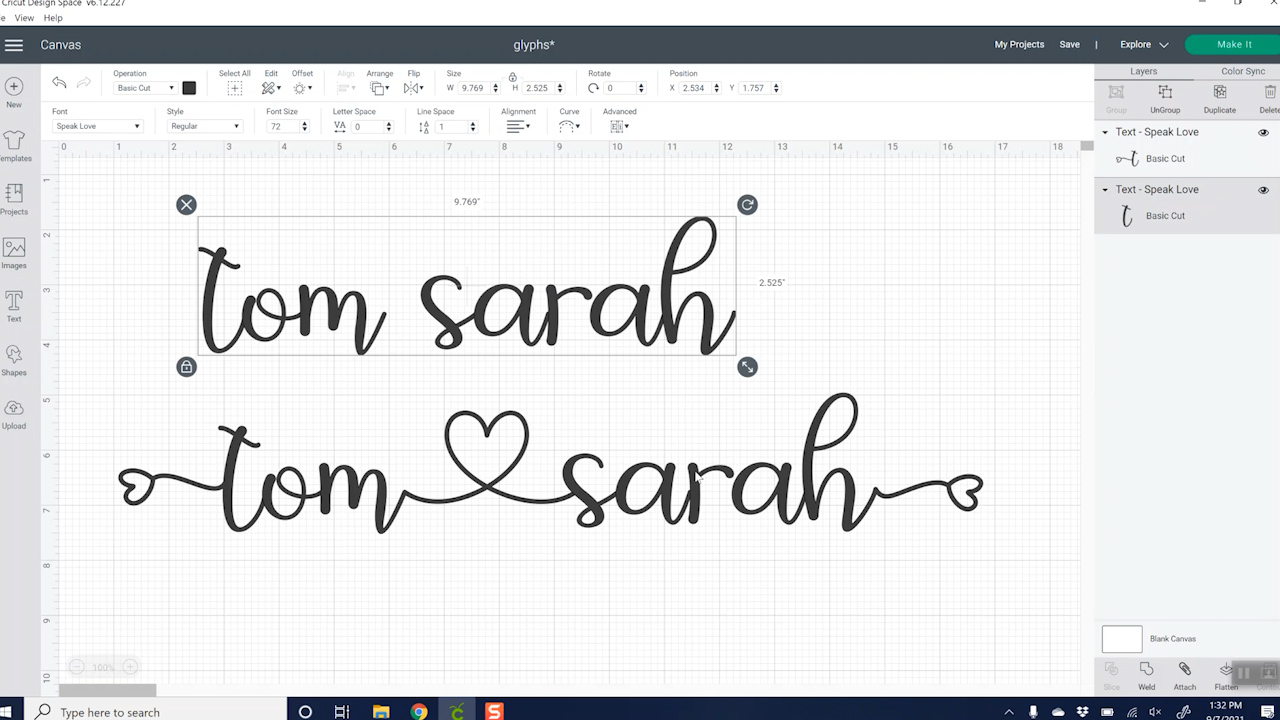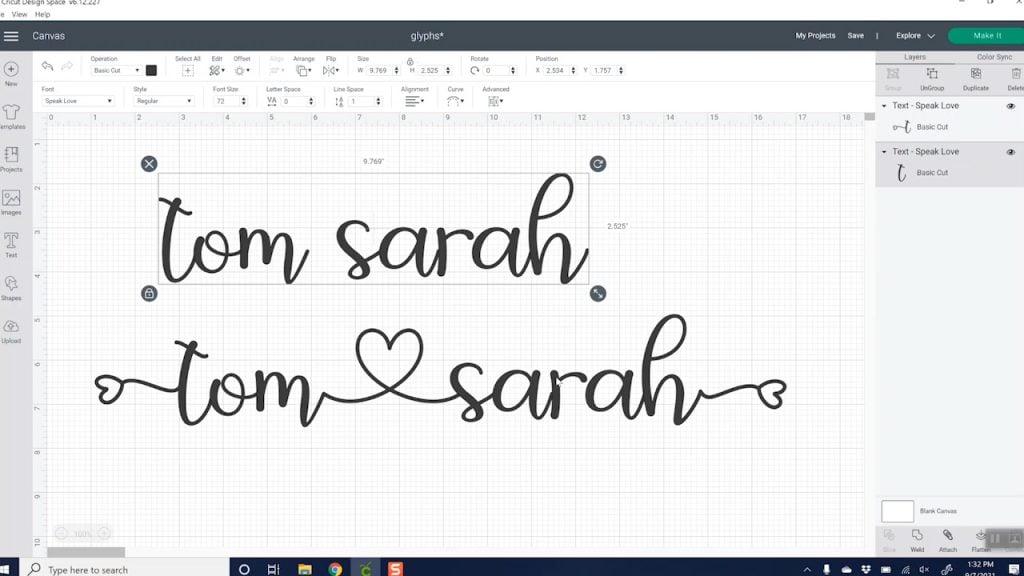 Go down to the bottom of your screen and type "character" then open the Character Map.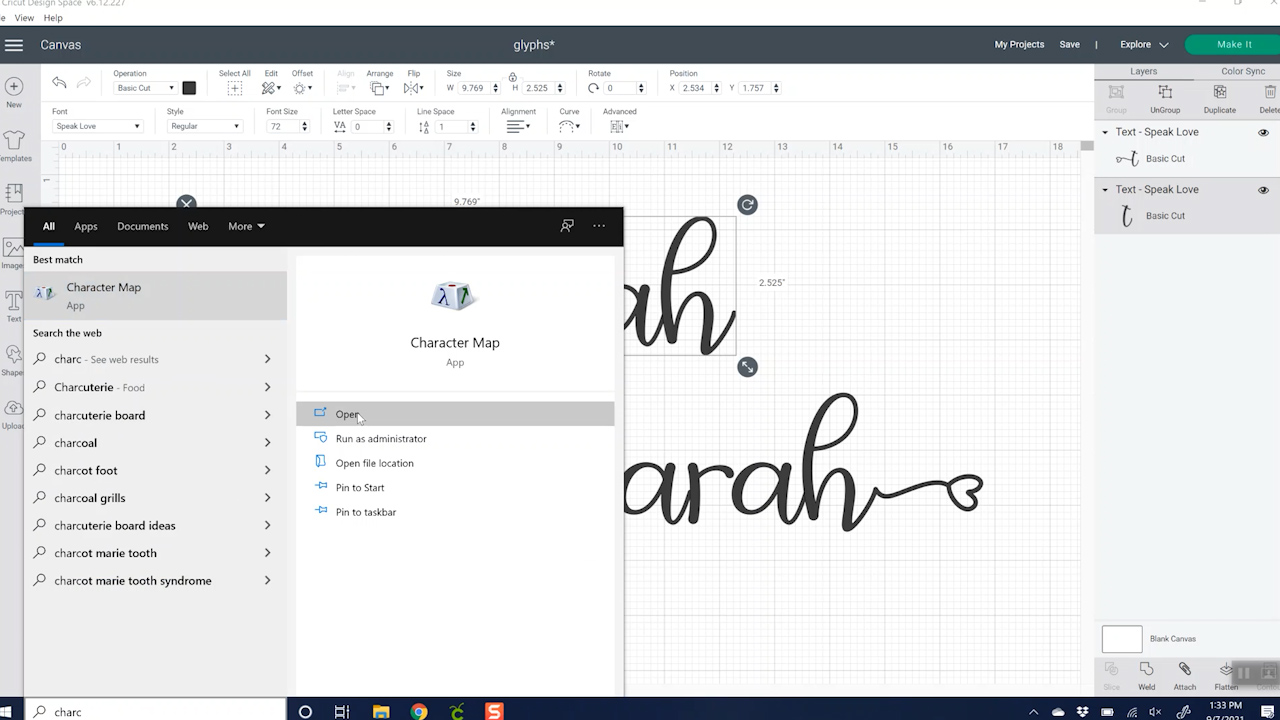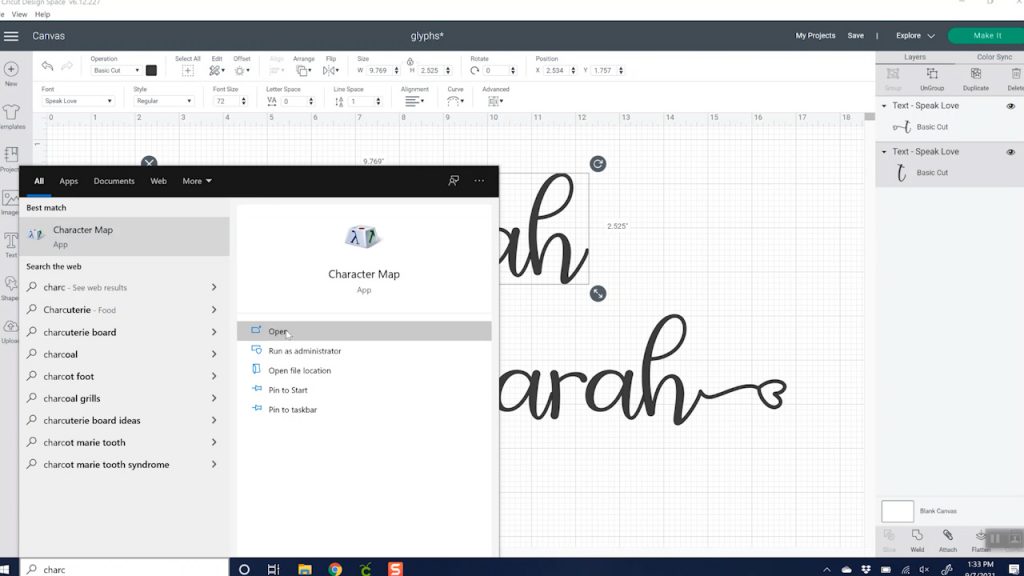 Then find your font in the drop-down menu and pick it. Again, we're using "Speak Love."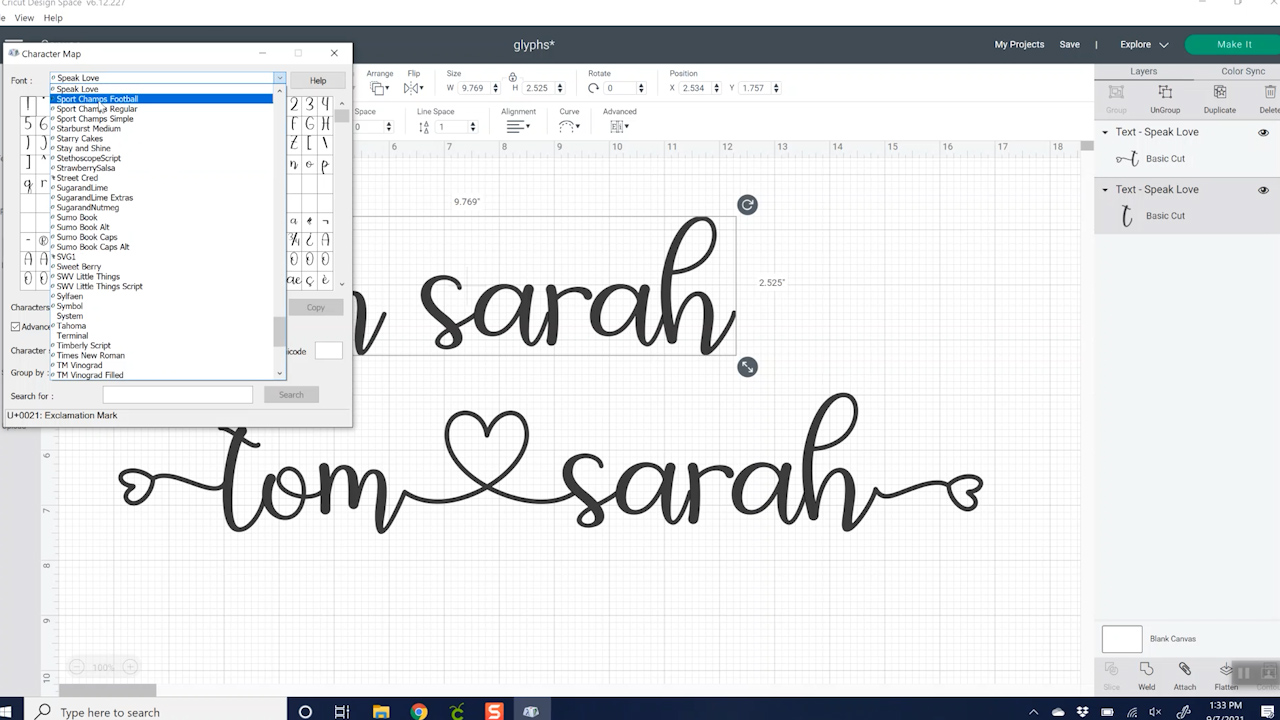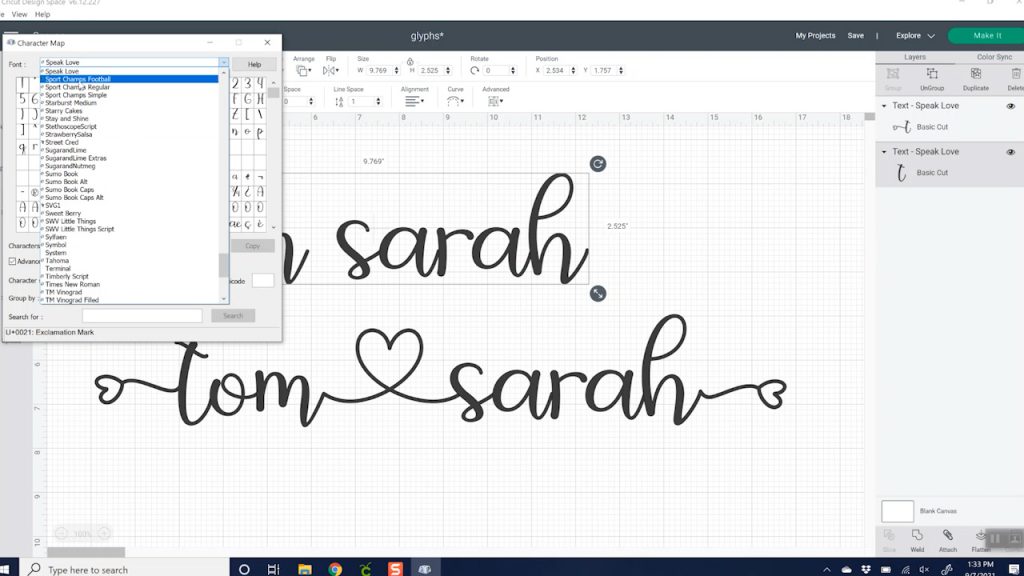 You will have to scroll quite a bit on the Character Map to find the correct characters. Keep scrolling until you find the characters that you're looking for. These are extra characters for the font itself.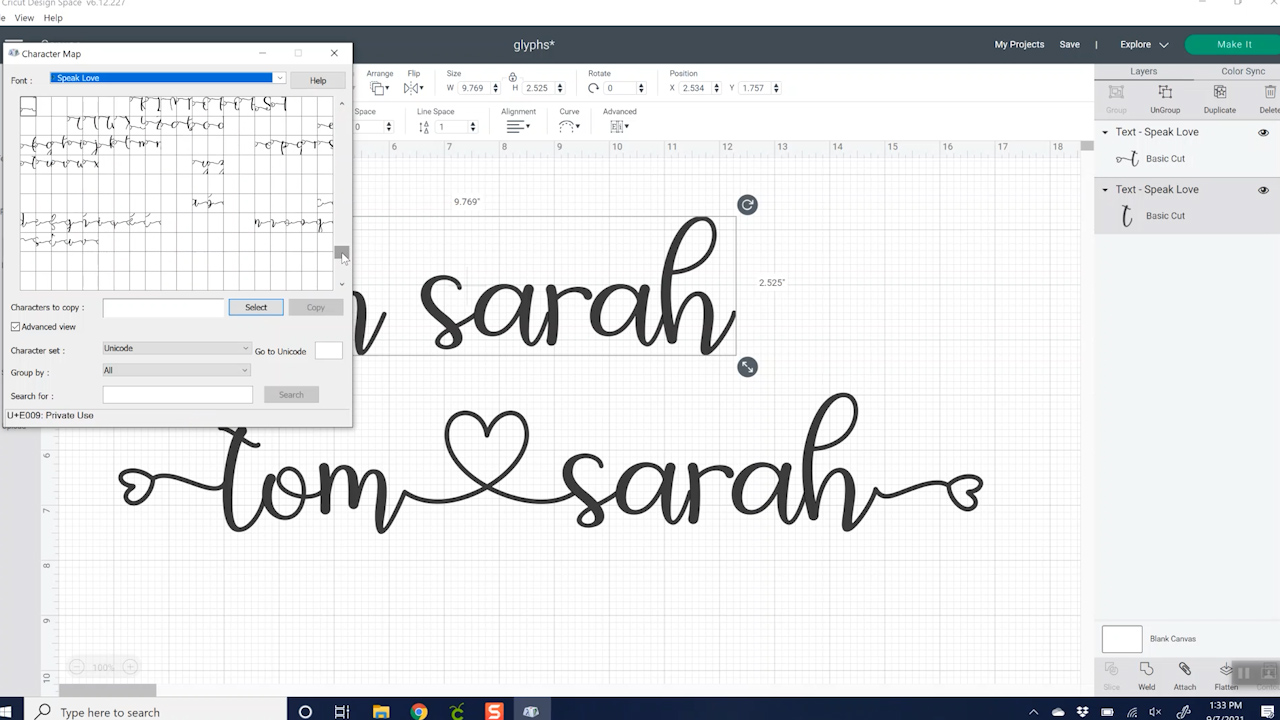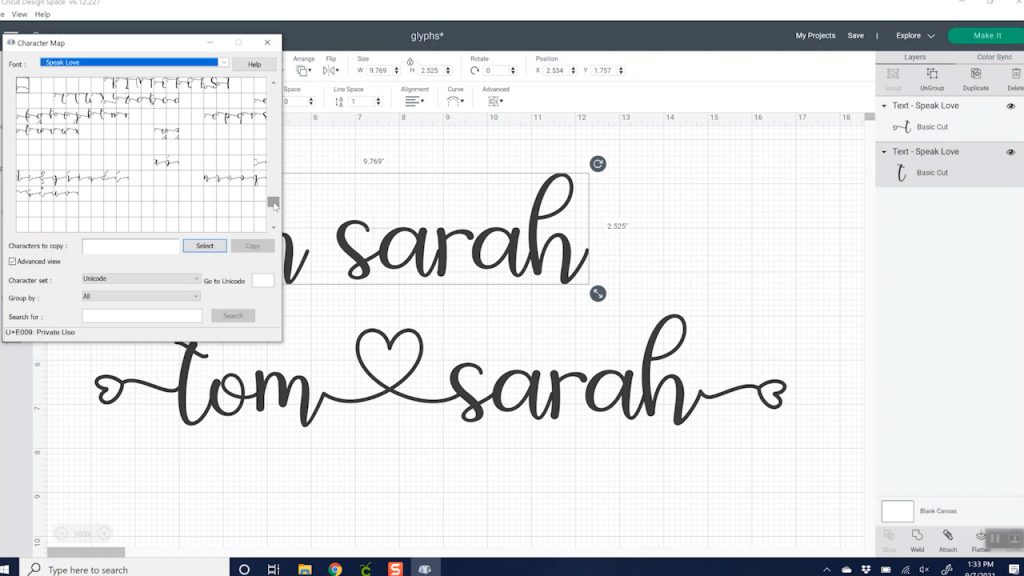 Here I found the T I needed for the beginning of Tom. Double-click it and it goes down to the bottom portion. From there, you can highlight it and click copy.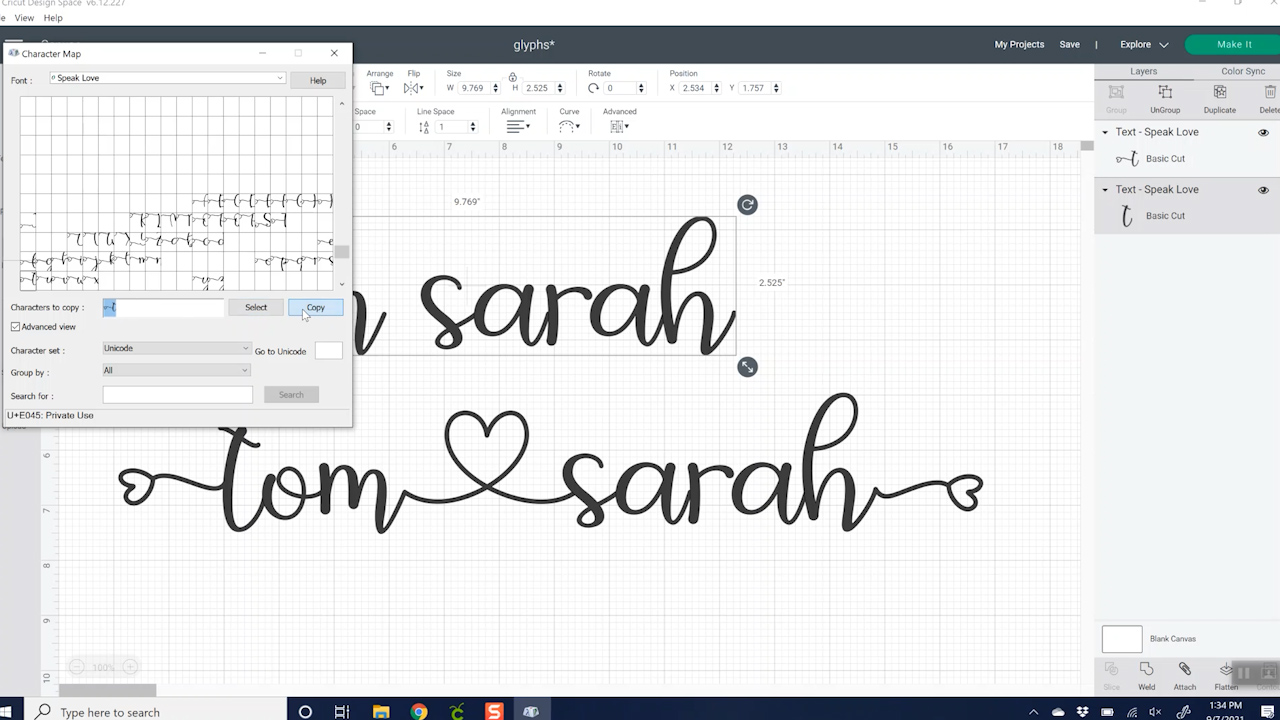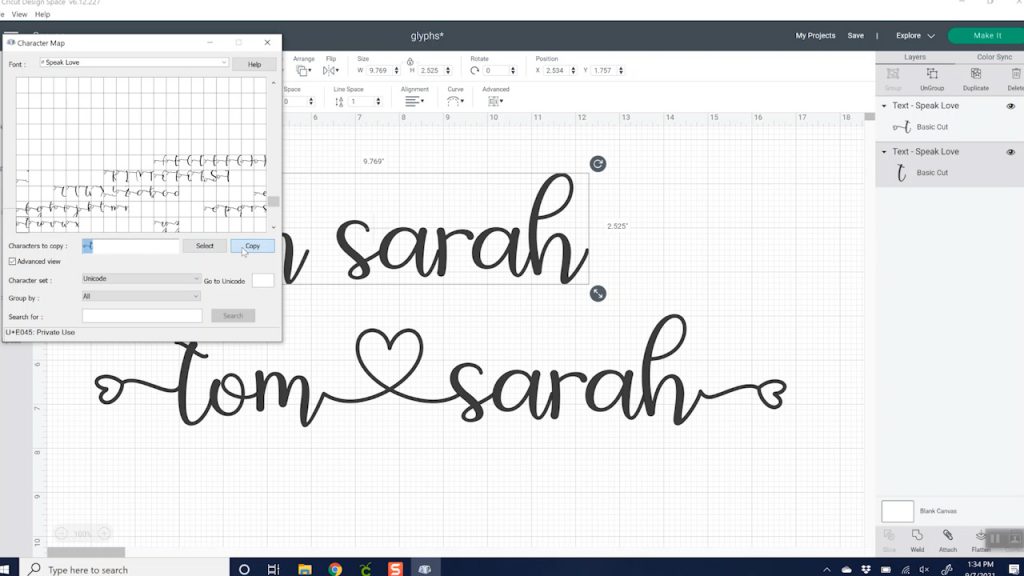 In Cricut Design Space, double-click like you are altering the text. Erase the T that is already there. Paste what we copied from the Character Map. I like to use my keyboard shortcuts, and hold down "Control" and press "V". It will look like a square because it's not part of my font, but as you can see, it copy and pasted it correctly. Now I have that T from my Character Map in my font itself.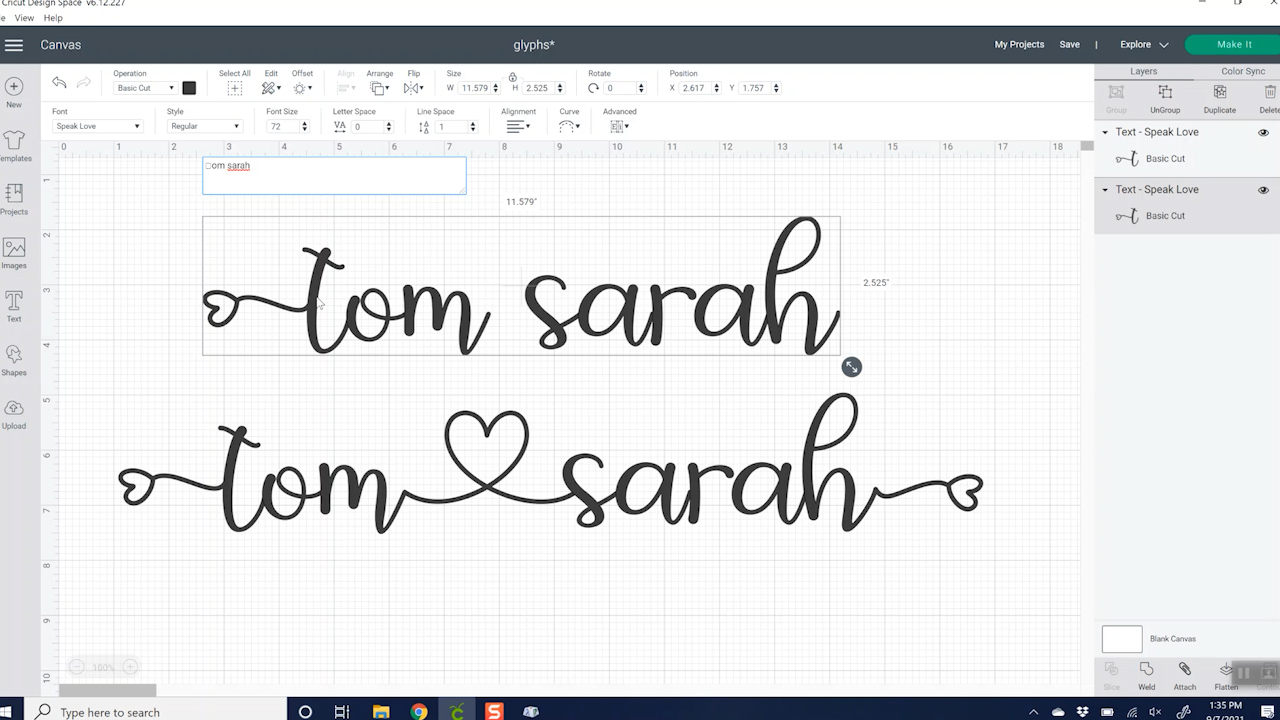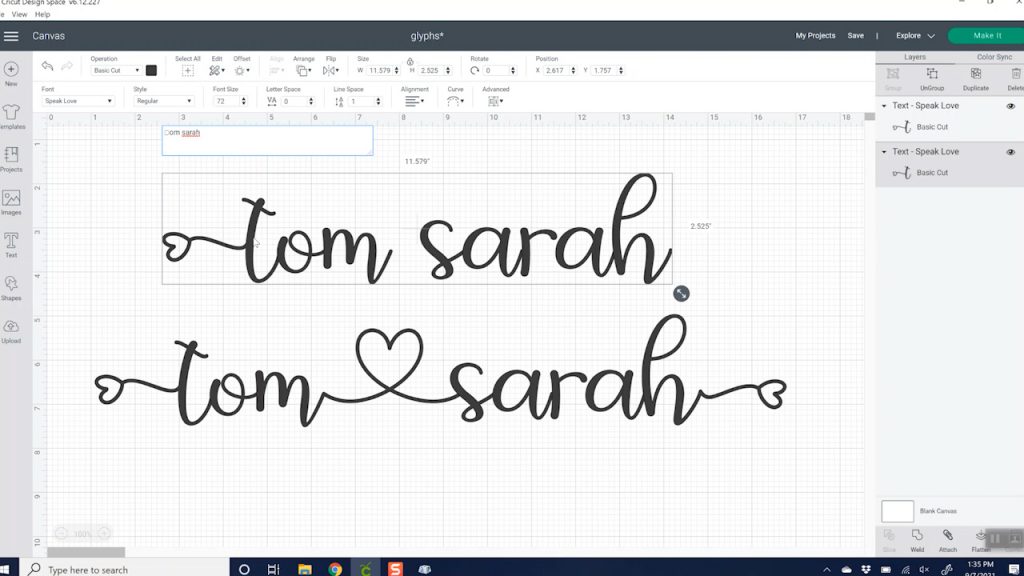 Repeat this same process for the rest of the characters. I did have to delete the spaces to get the middle heart to connect. You may need to pick everything and click weld these in order for them to cut as one piece. NOTE: Once you click, "weld," the text is not editable. Be sure that your text is just the way you want it before you click it.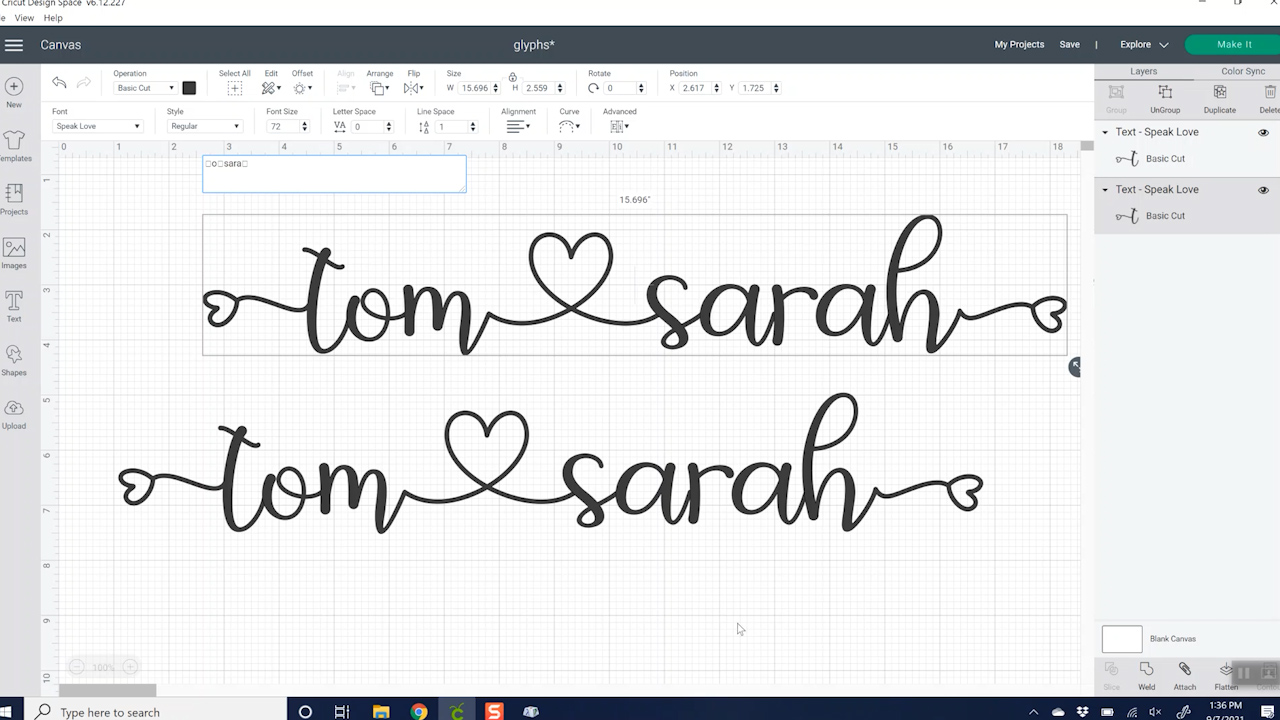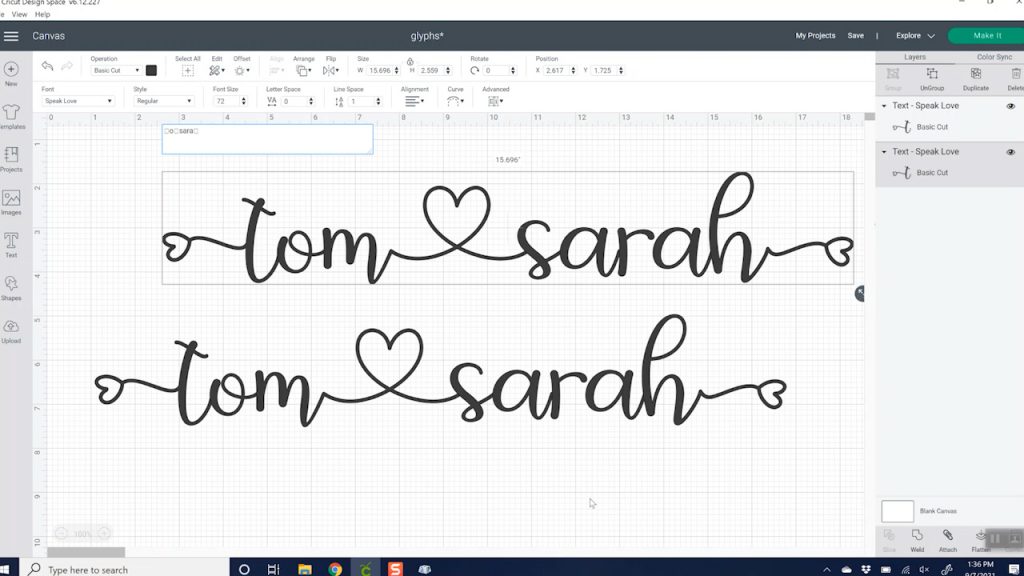 Click make it and continue to cut your projects.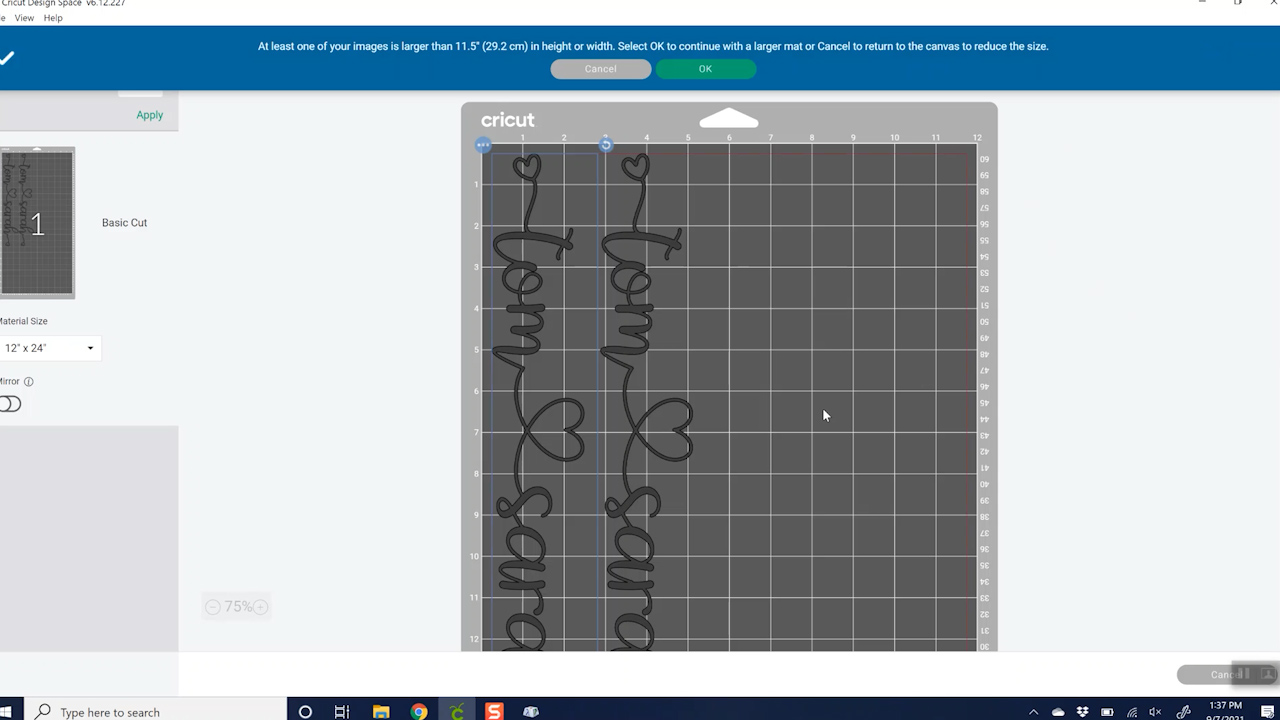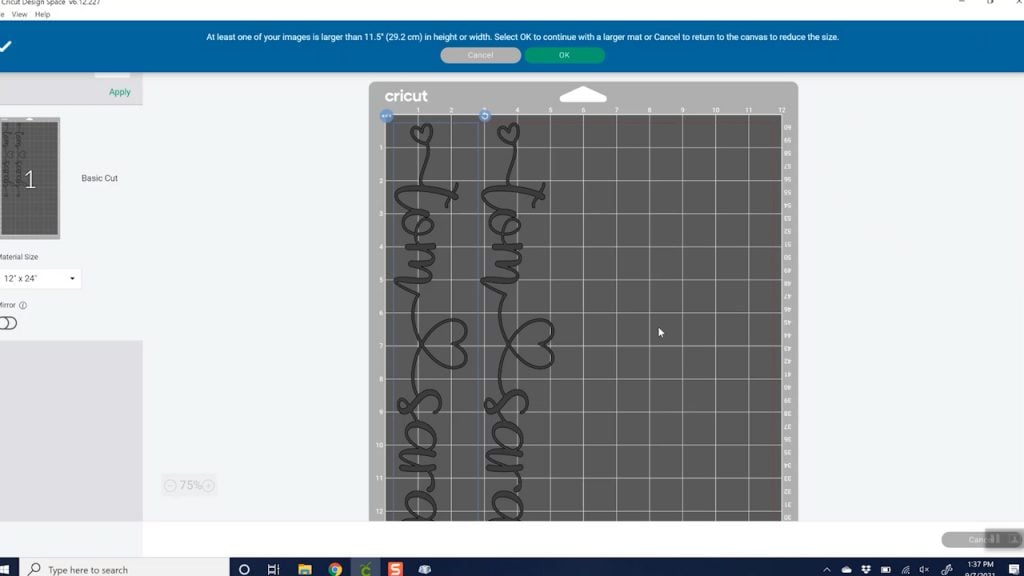 Using Font Book on Mac
Mac users, I did promise you an alternative. While I don't have a Mac, you can use Font Book on a Mac, similarly to the way I just used Character Map. Again, it comes with your MacBook. You would just search for "Font Book," use it similarly, find your swoosh or flourish. Copy it and paste it into Design Space. It should work in a similar manner and help you find all those glyphs on your font.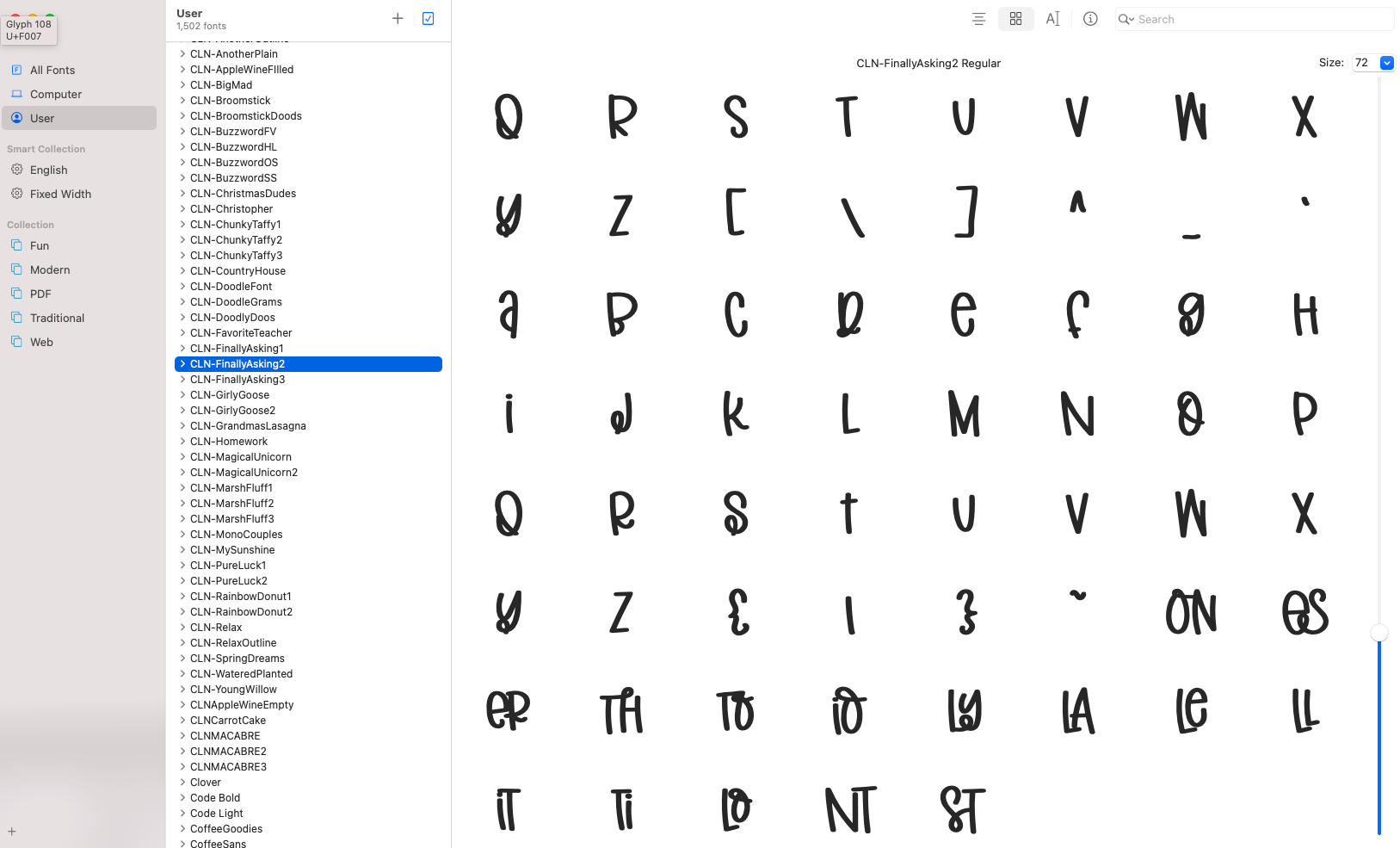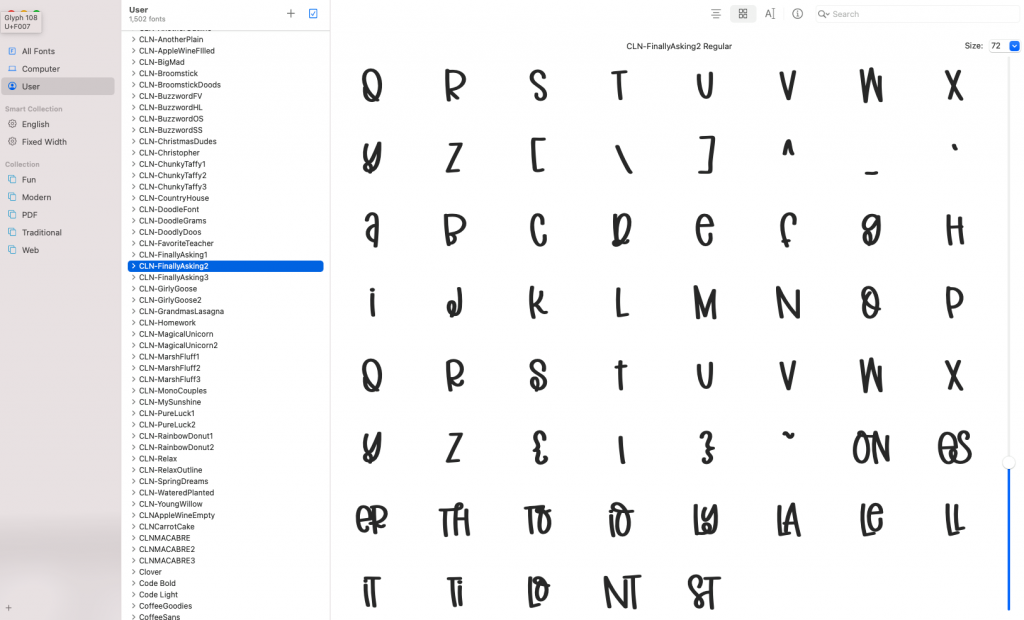 I hope this helps you open up your font options with special characters, flourishes, swooshes, glyphs, whatever you want to call them! I hope it opens up your character options, right in Cricut Design Space, so you can start making amazing things. Now that you know how to use glyphs in Cricut Design Space, what will you make?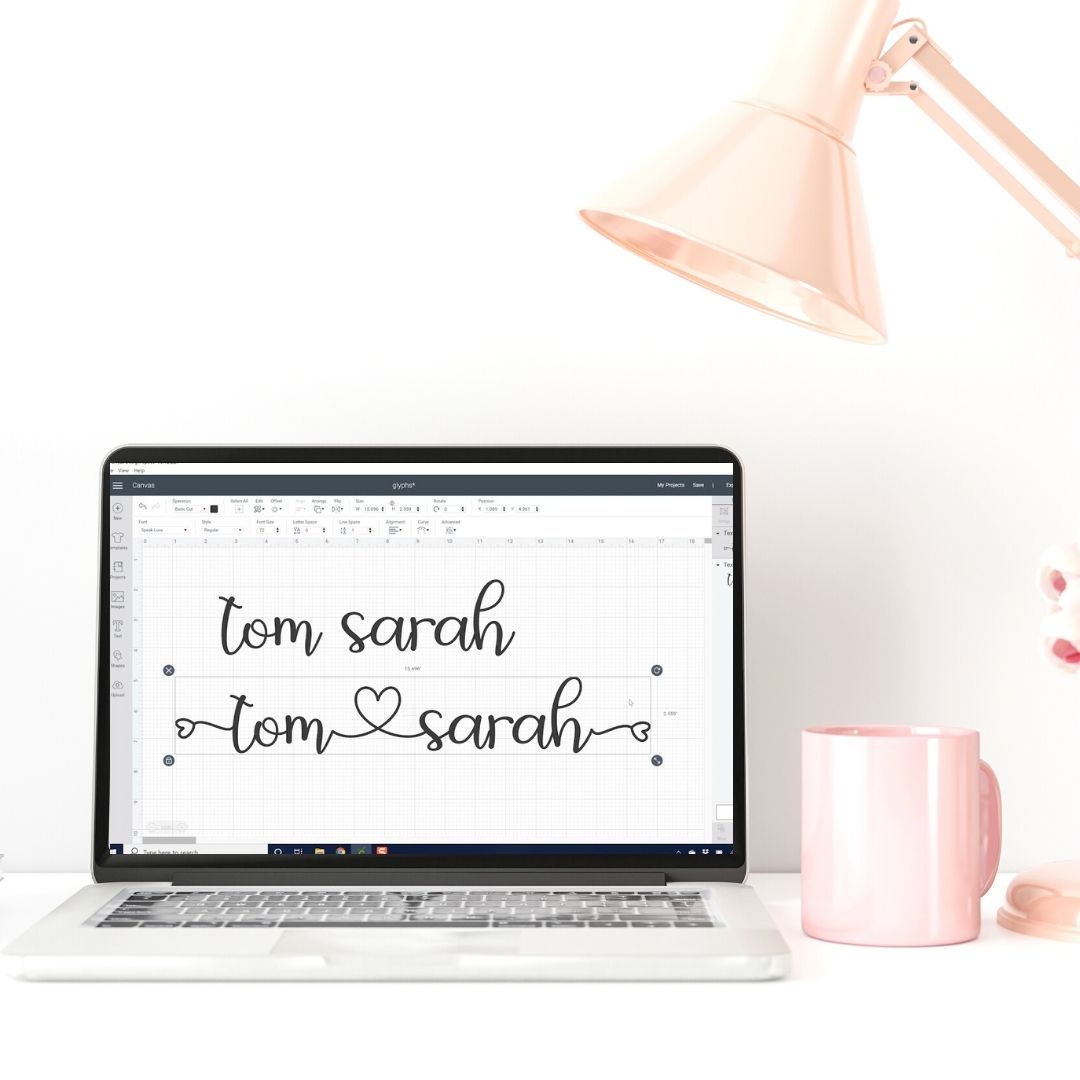 Love this and looking for more Cricut ideas? Try the links below as well!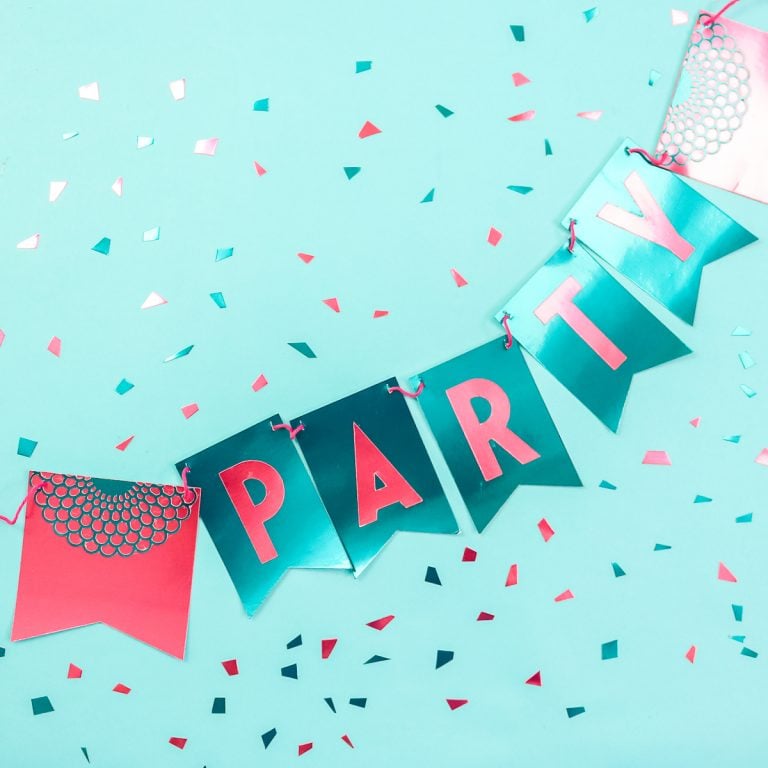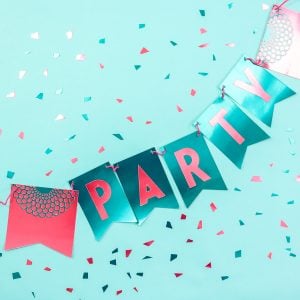 Making a Cricut Banner
This easy DIY project is perfect for those just getting started with their Cricut and can be used for any occasion!
Read More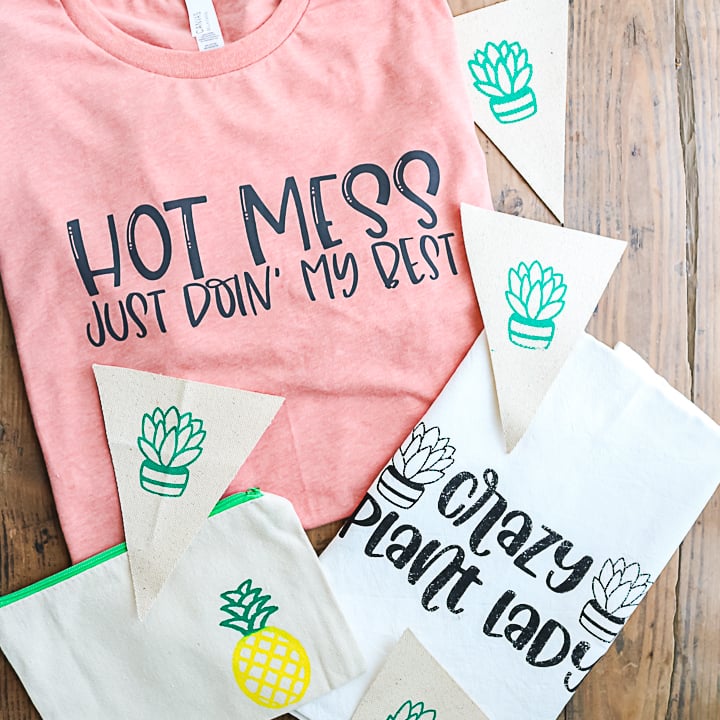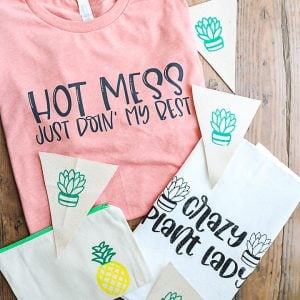 Cricut Silk Screen
Learn to use vinyl and your Cricut to screen print on a variety of materials.
Read More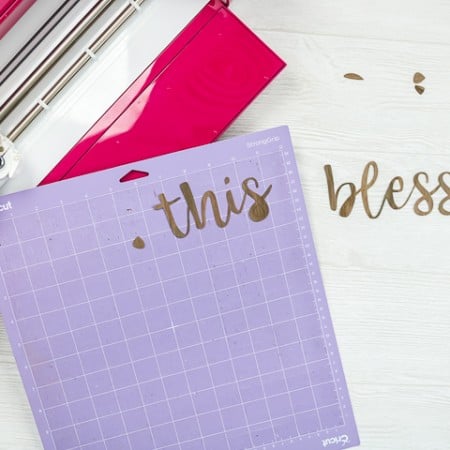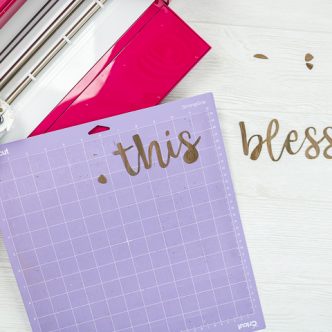 Wood Veneer Cricut Explore
Cut these real wood words with your Cricut Explore machine.
Read More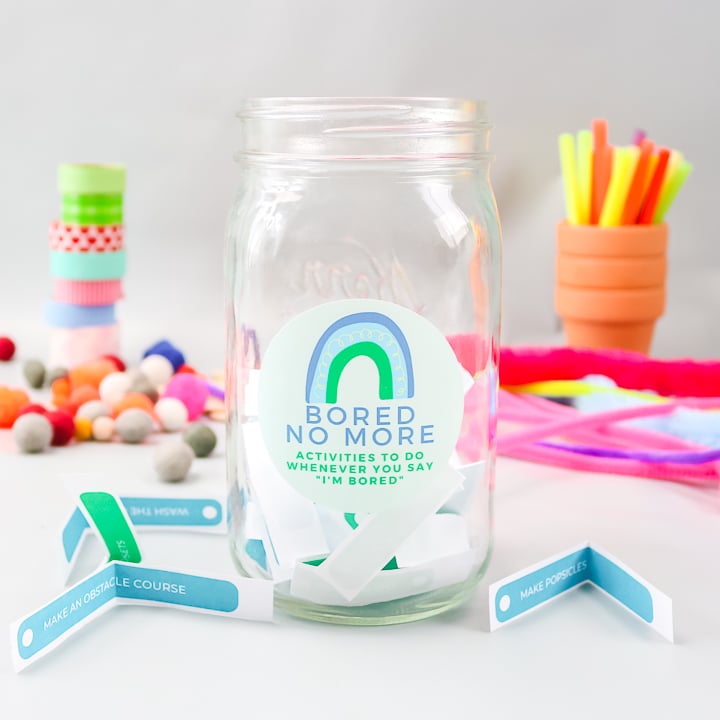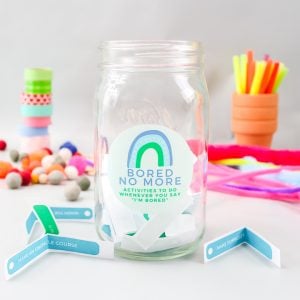 How to Use Cricut Printable Vinyl
Make stickers and more from printable vinyl on your Cricut machine.
Read More