So remember when I made my coffee sack pouf? Wellll…my little boy took that one over. So that meant that the little diva had to have one too! So wanted hers to be pottery barn inspired….she loves the patchwork quilts they have in PB teen. Lots of different fabrics all put together. So….here is what I came up with…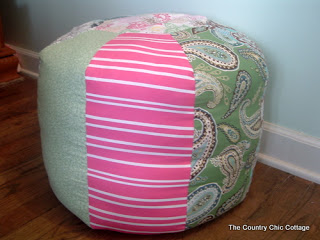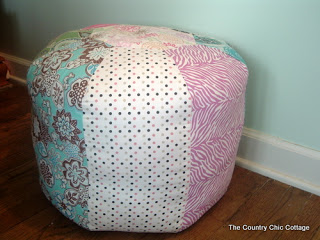 How many different fabrics you ask?? Well 9 in total. Eight for the side panels and one for the top/bottom. That is a lot of cutting!! It seemed to take longer to cut this one out than it did to sew it together.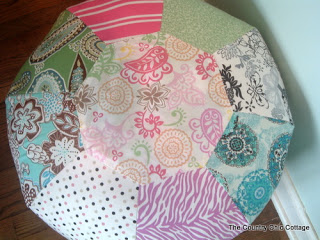 I really love how this one turned out. It is perfect for a little girls room. Most of the fabrics I already had on hand. I spent about $10 on some more fabric and about $8 on stuffing. Not too bad for a custom-made, pottery barn inspired pouf!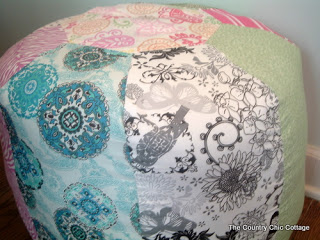 I love how the fabrics look great together but they are all totally different! I had to throw in a little purple zebra stripe….what girl's room would be complete without it?? 🙂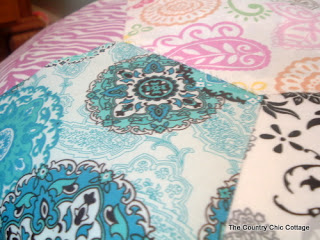 So much better than a plain ole bean bag don't ya think?? They are just more tailored and elegant looking! Hello my name is Angie and I am a pouf addict…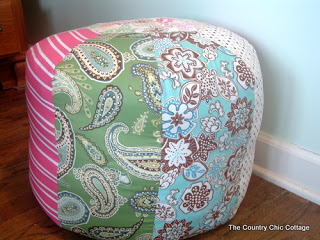 ~Thanks for stopping by!~
~Angie~