My son loves Halloween. Every year he wants to decorate his room for the occasion. Every year he wants to put the carved pumpkins in his room. Every year we go through the conversation of why that would be a bad idea. This year I decided to let him make something that CAN go in his room to *maybe* put an end to this conversation. This cute little kid's art pumpkin is the work of my seven year old….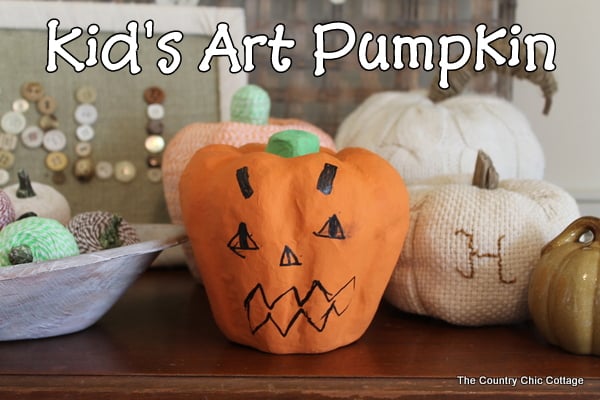 When he saw me painting on some paper mache pumpkins for a project, he begged to get in on the fun.
That is when inspiration struck. I grabbed the paint and set him up to work. I allowed him to do whatever he wanted to the pumpkin.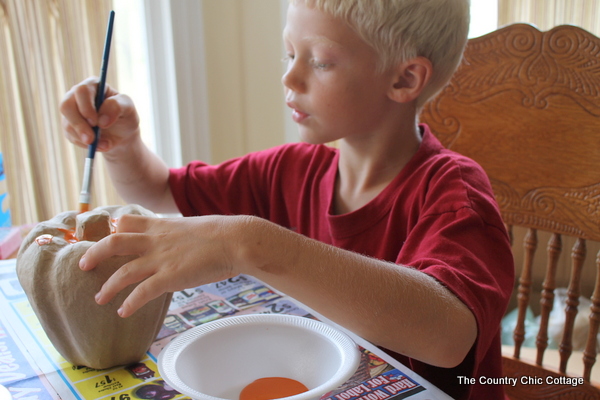 For the face, I broke out the paint markers so he would have more control. Little hands and a thin paint brush often don't mix. He made a "scary" face. Y'all think this is scary right? 😉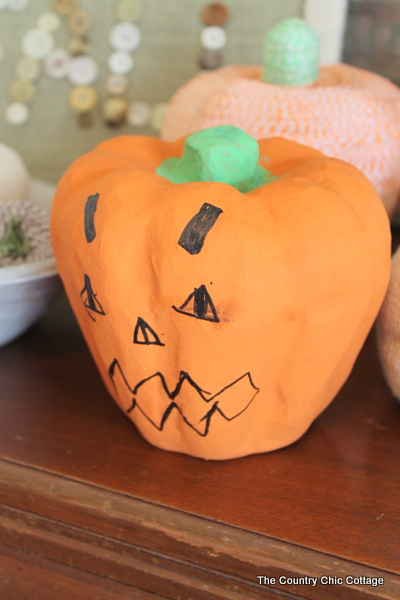 He allowed me to snap a few shots of this one before it was promptly taken up to his room for decoration. So far we also have spiders and a cobweb. Boys.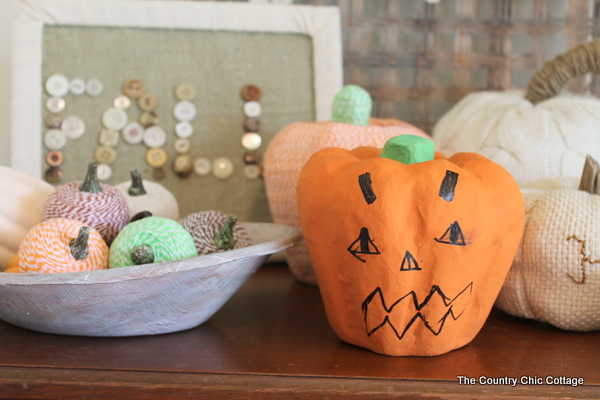 Allow your kids to get crafty with you this holiday season. You can spend a lot more time crafting when they are happy with a brush in their hand and not screaming "moooom".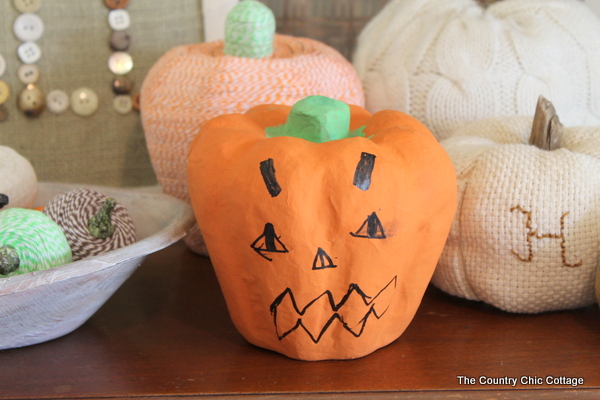 Who knows your craft project might even lead to some silly moments and some laughs…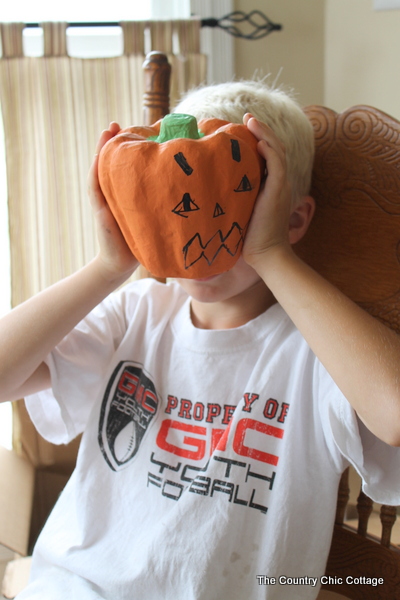 Have you made any Halloween projects with your kids? Need some more inspiration? Last year we made
styrofoam spiders
that you can also make for Halloween.