Do your kids ever want to craft? My kids ask frequently to make things. So last Saturday my daughter said "I want to paint something". I told her to look through my craft supplies. She asked if she could paint Styrofoam balls. Um…sure. I totally did not know what the final results would be. But I must say….cuteness was the final result….Styrofoam Spiders…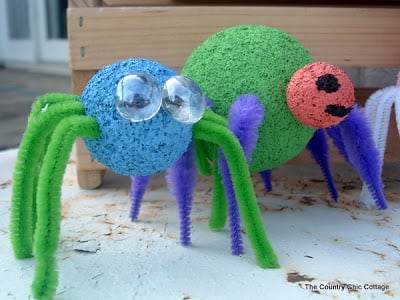 They were so darn cute I had to take some pics and share em with y'all! Plus a few tips too! My first tip has to do with Styrofoam. Did you know that genuine Styrofoam foam is rough to the touch? If it is smooth like a foam cup…well it is not officially Styrofoam
!
Who knew right?? There are all sorts of imitators out there!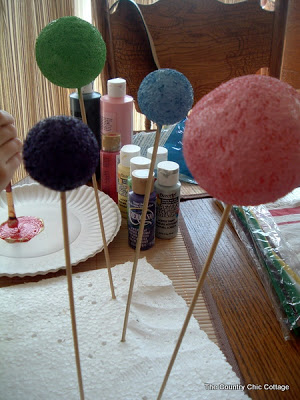 My next tip is on painting Styrofoam balls. Take a skewer and put it in your ball. The stick the skewer into anything. I had some old packaging material laying around so I used it. This keeps your ball steady and lets it dry evenly.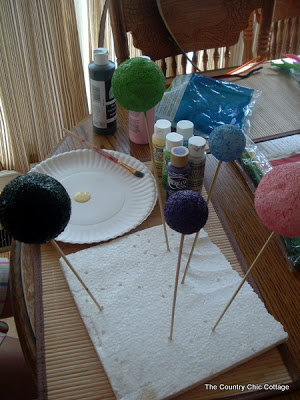 Our spiders have pipe cleaner legs. Some just regular pipe cleaners and some fuzzy ones.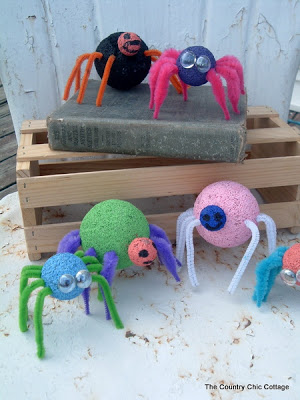 The bug eyed ones (so cute!!) are just glass gems with a dot painted on the back. Looks like they have big coke bottle glasses!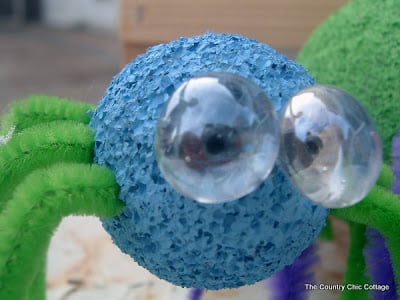 On others, my daughter used a smaller Styrofoam ball for the head and painted on a face…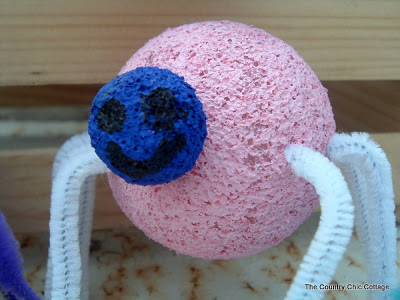 I should have taken pics, but I dug up a smooth looking foam ball out of my Christmas supplies. I tried painting it and IT LOOKED AWFUL! Seriously for these type of projects look for the Styrofoam brand. It will paint better, look better, and save you some headaches!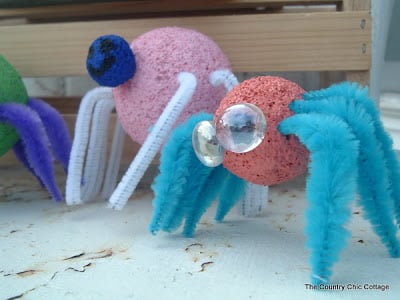 See how great the color is on these spiders! All with one coat and genuine Styrofoam brand foam…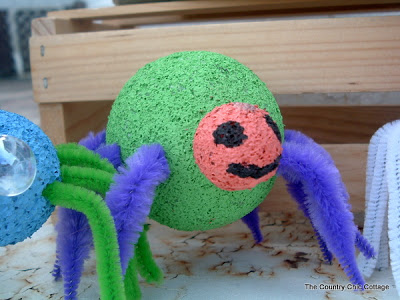 Styrofoam brand foam can be found at
Walmart, Michaels, Jo-Ann Stores, Hobby Lobby and A.C. Moore. Styrofoam is a sponsor of One Month To Win It (of which I am affiliate) however all opinions and ideas are my own.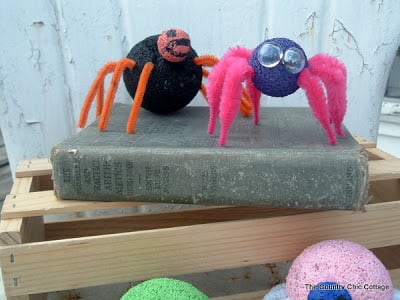 I hope you enjoyed our spiders! And maybe make some of your own!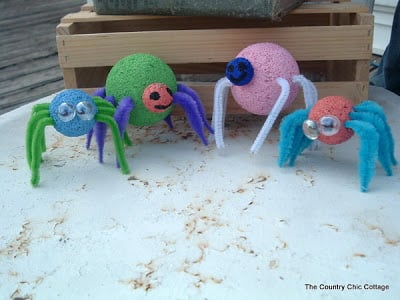 Get Our Weekly Newsletter