These pine cone turkeys are a perfect kids' craft for fall. Grab a few supplies and some pine cones from your yard and make these with your kids. I will also show you how to add these to the kids' table at Thanksgiving as a fun project while everyone waits on the meal to be ready. This craft was posted over at Crafts Unleashed last year but I am reposting here in case y'all missed it. I am compensated for my design team status there but all projects and opinions are my own.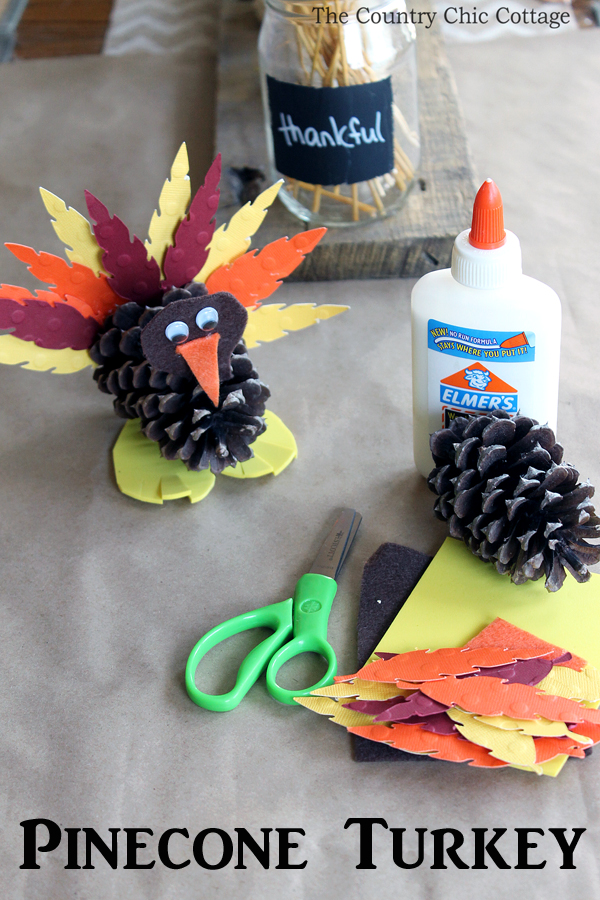 Supplies needed to make your own pine cone turkey kids' craft:
Some of these links may be affiliate links.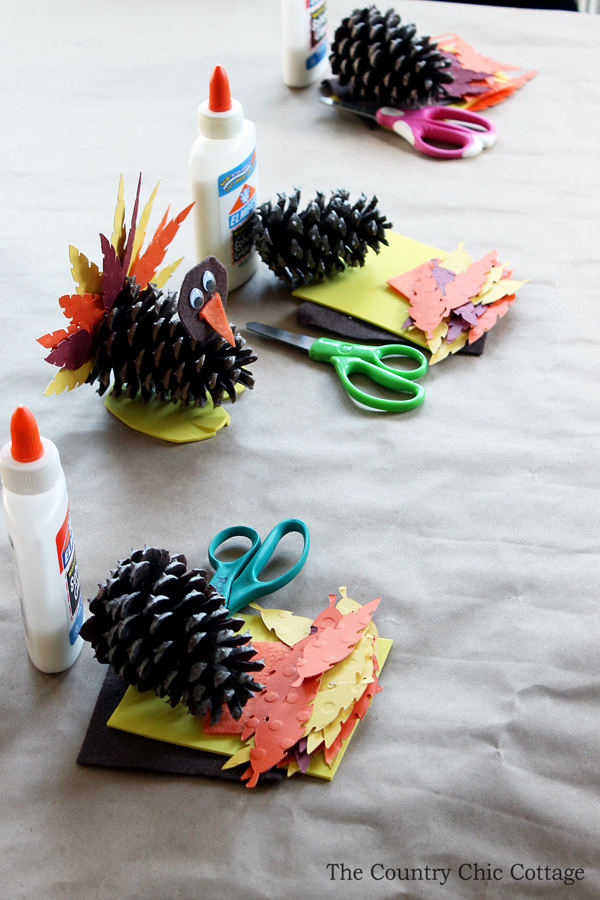 I supplied the following for each pine cone turkey:
Pine cone
Feathers cut from paper (I used my Cricut but you can also use a template)
Square of brown felt
Small piece of orange felt
Square of yellow foam
School glue
I set up the table as you see above. Each child had their own set of supplies to make this fun kids' craft.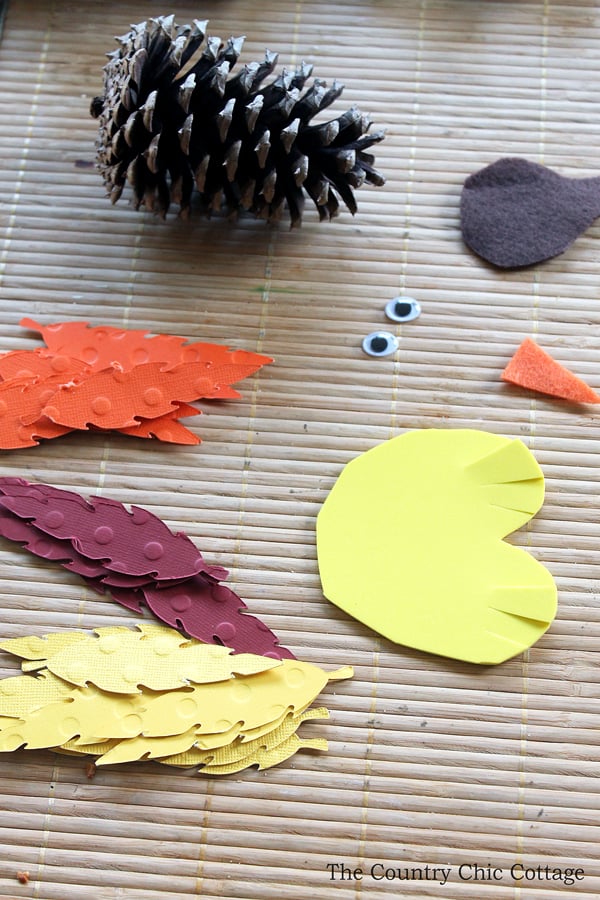 I also made an example so they would have something to go by. See above picture for cutting out the brown head and orange beak. See below image for cutting the base or feet.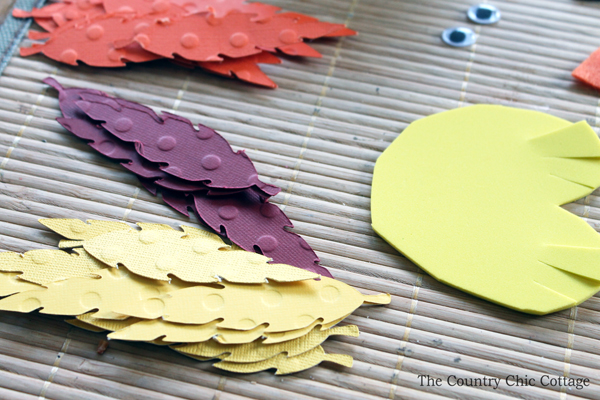 Glue the pine cone to the feet and insert the head onto the "front" of your turkey. Add on eyes and a beak.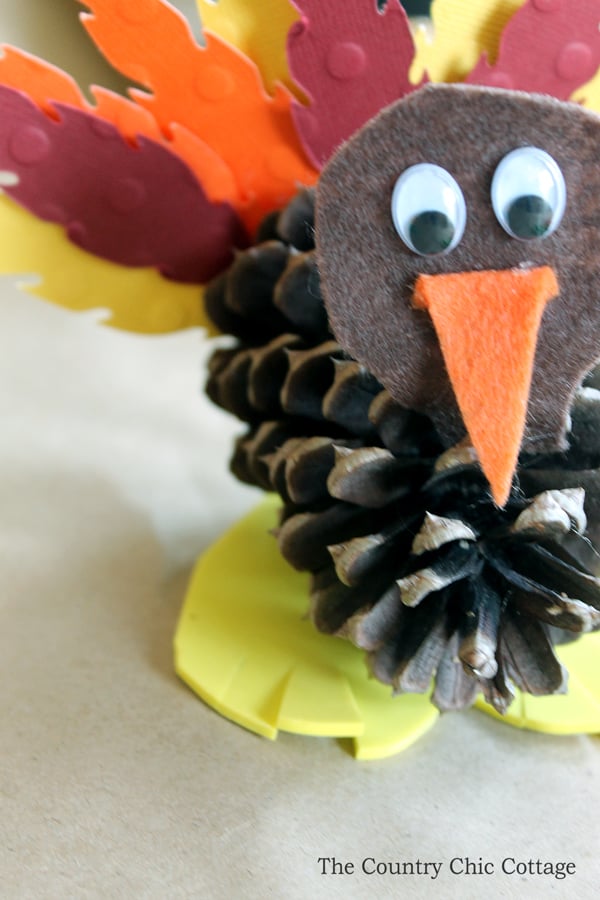 The feathers are glued into place as shown below.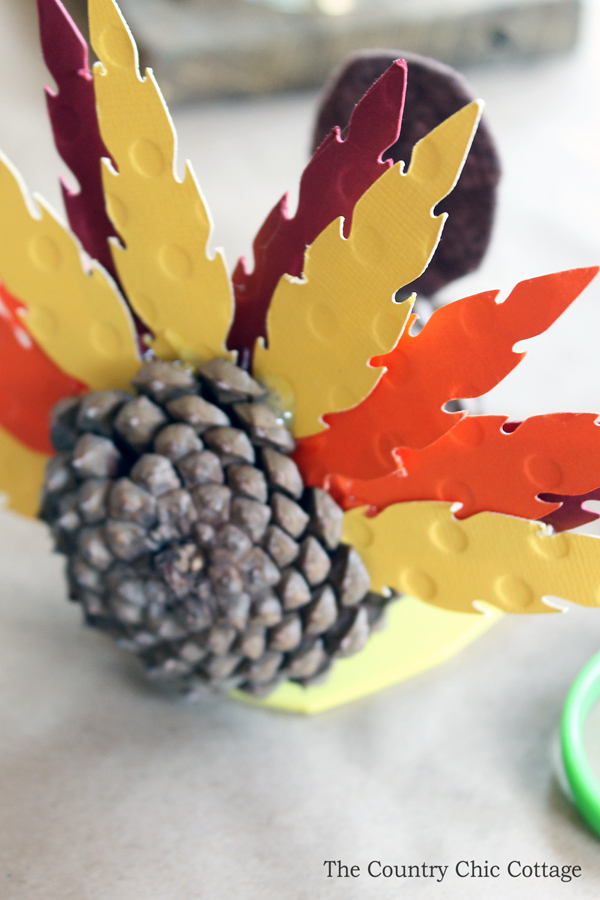 Just allow your entire turkey to dry before using him as an example on your table. Once your little guests make their own pine cone turkeys, be sure to allow them to dry before sending home.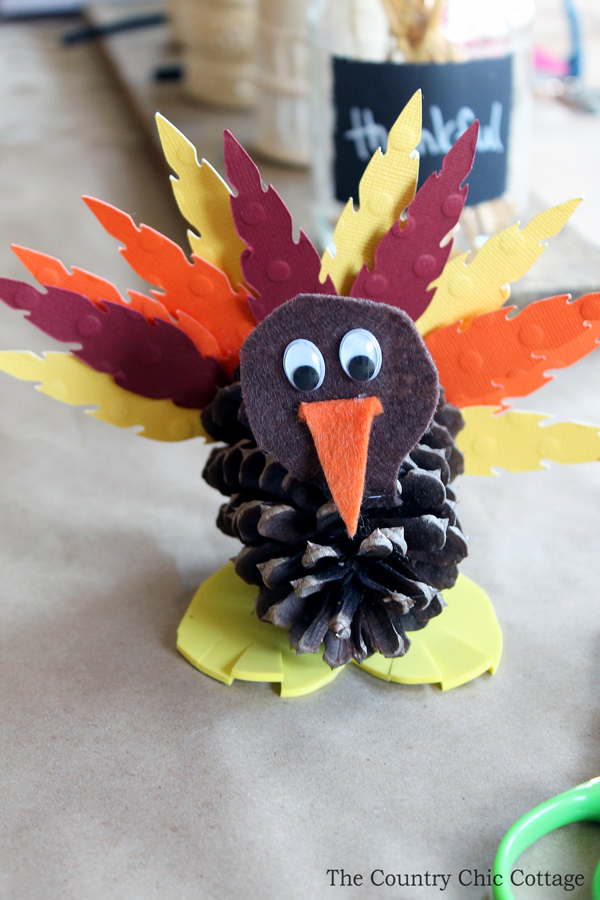 This cute little kids' craft will be the hit of any Thanksgiving dinner or fall dinner party. Grab your supplies and be sure to grab enough for every kid that is coming. This is one fun craft idea that everyone will want to do!