Okay if you can believe it…..it is almost March! Time to start thinking about St. Patrick's Day. If you give your kids a treat or are having a party, these leprechaun hat treats might just be for you. Paint these little bowls to look like hats then add in the pot of gold at the end of the rainbow. Well a pot of gold colored chocolate at least! This one was originally posted over at Crafts Unleashed but I thought I would post it here in case you missed it.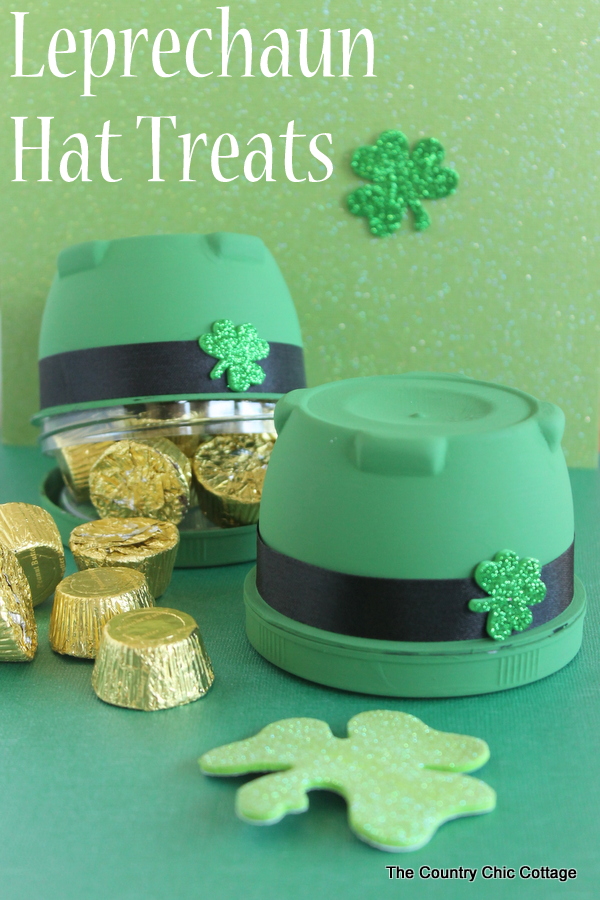 Supplies needed to make your own leprechaun hat treats: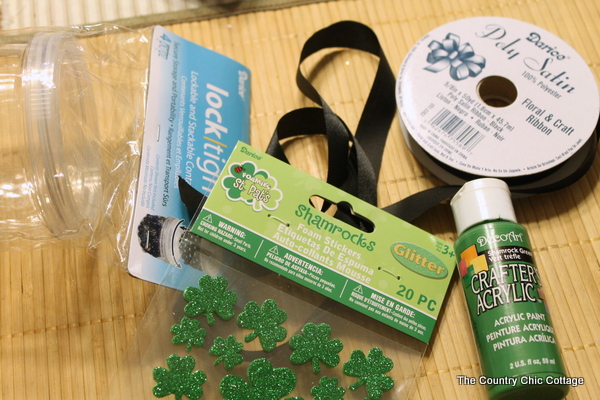 Paint your containers with the shamrock green paint. I needed four coats of paint on mine before I got the finished look I wanted. Be sure to dry completely in between coats. NOTE: I left the inside of the lid unpainted as shown in the image below.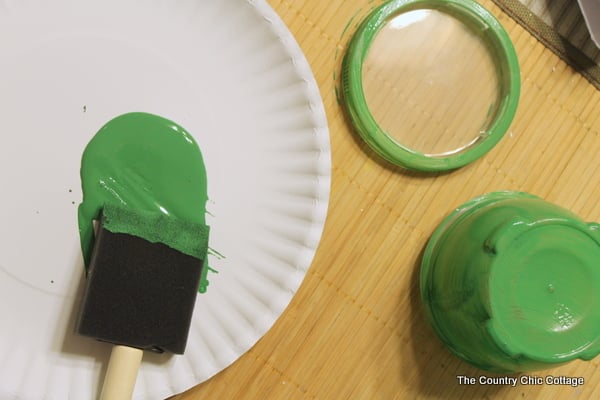 After the bowl is painted and dried completely, add a black ribbon around the base of the container and use a shamrock sticker to hold it into place.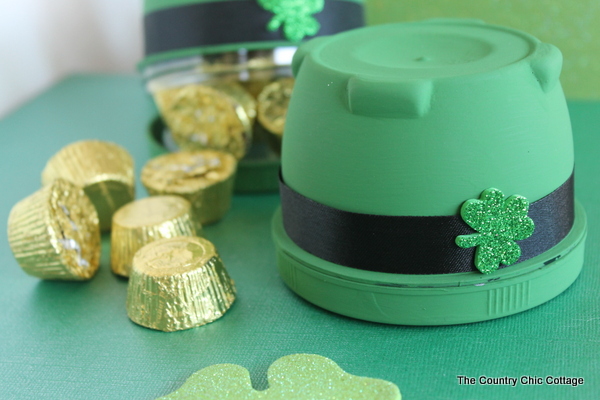 Fill the bowl with the gold wrapped candy of your choice and pop on the lid. Leaving the inside of the lid unpainted gives the gift recipient a way to peek at the goodies inside.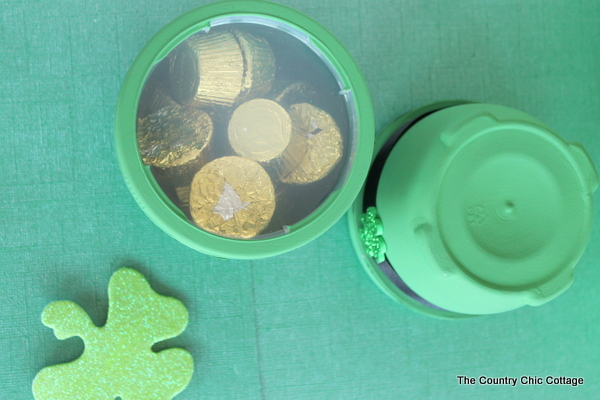 These leprechaun hat treats for St. Patrick's Day are the perfect mini gift. Make just enough for your little ones or make a huge batch for a party or school function. Either way, Saint Patrick's Day is sure to be more fun when you are giving out these little pots of gold!