I am kicking off another great week of Craft Lightning with these glittered mason jar ornaments. Craft Lightning is an entire week dedicated to crafts that take 15 minutes or less to complete. Y'all stay tuned right here for tons of inspiration from bloggers and find quick holiday crafts to make this season. My first project is also an entry into a contest sponsored by the Cricut Explore. Product was given to me free of charge but I am not compensated in any other way for this post. Y'all already know I love mason jars so this one is one of my personal faves!
If you have missed any of the Craft Lightning fun, be sure to check out the round ups from day 1, day 2, day 3, and day 4.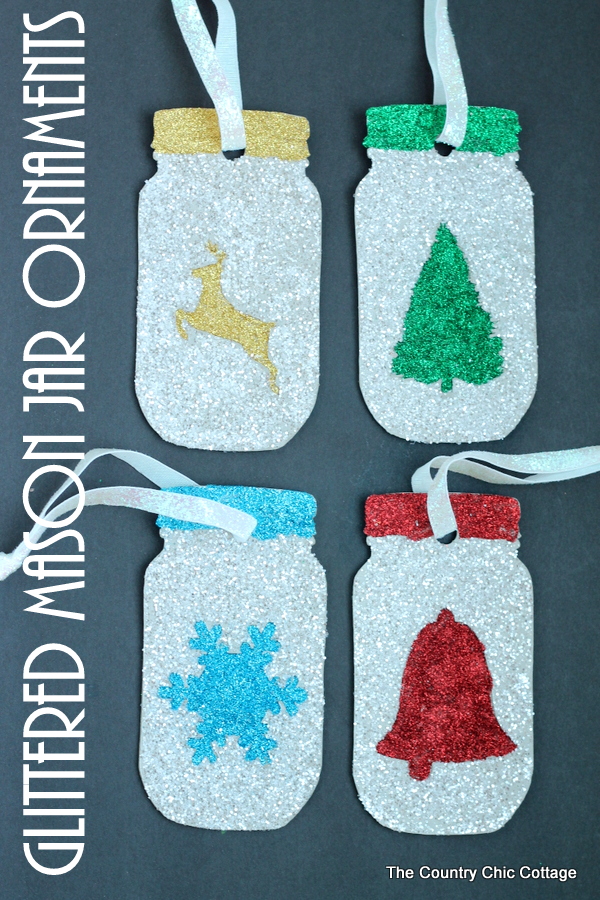 To make your own glittered mason jar ornaments you will need: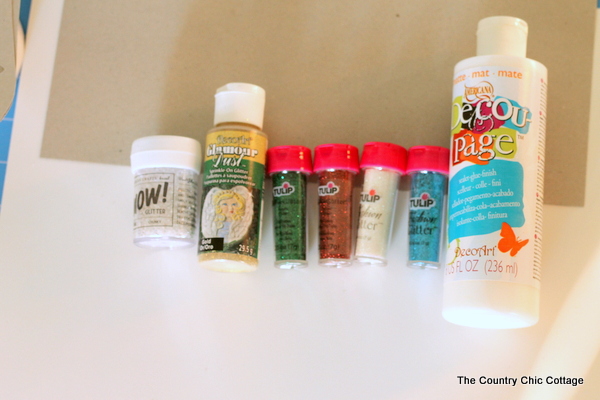 First you will need to use the Cricut Explore to cut the mason jars. Here are my custom files for the ornaments:
See my post on cutting paper feathers for instructions on how to load the images into the Cricut software. Once you have them loaded, resize them all so they are all the same and the size you want. Your design space should look like the below image. NOTE: I cut one too many mason jar backs to experiment a little.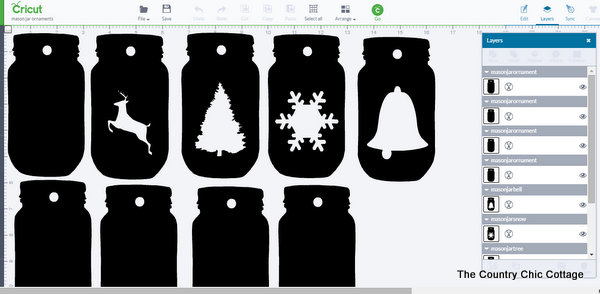 Cut the mason jars from chipboard (use the chipboard setting on your machine).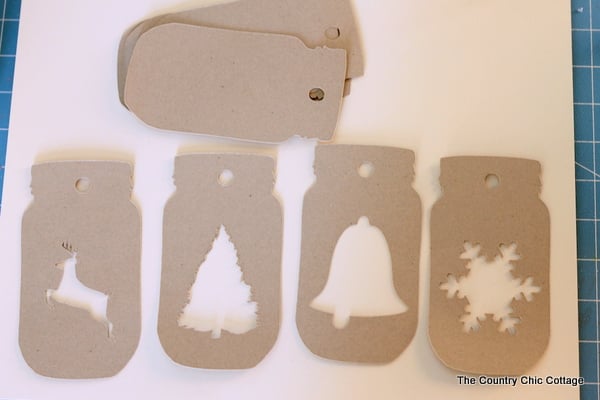 Start by gluing the two halves together. Apply tacky glue or the glue of your choice as shown below then make a sandwich with the back. Allow to dry completely.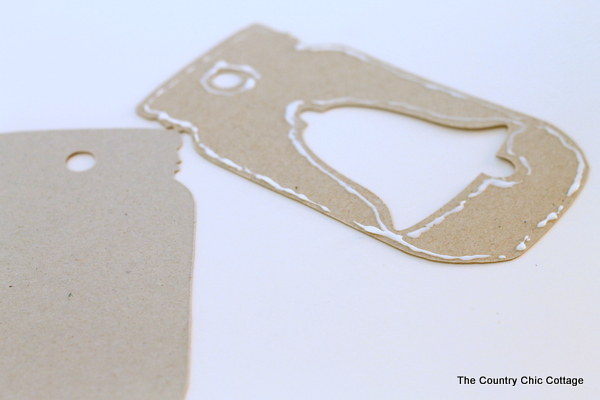 After the glue has dried, add decoupage medium to the front but DO NOT add to the cutout or the mason jar "lid". You will need a fairly small brush for the application.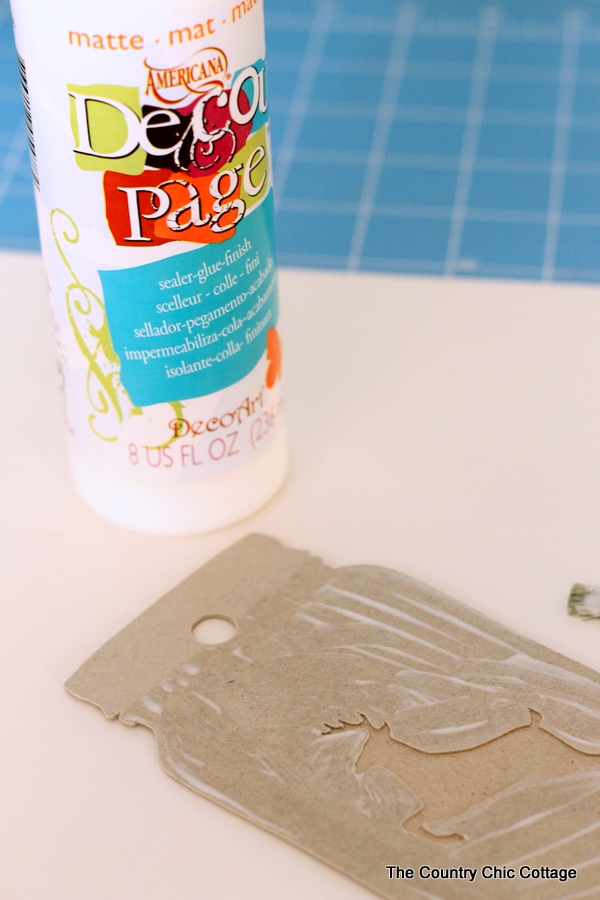 Pour on the white chunky glitter. TIP: Complete this step on a large piece of paper that has been folded in half then flattened again. You can then use the fold to pour any excess back into the container.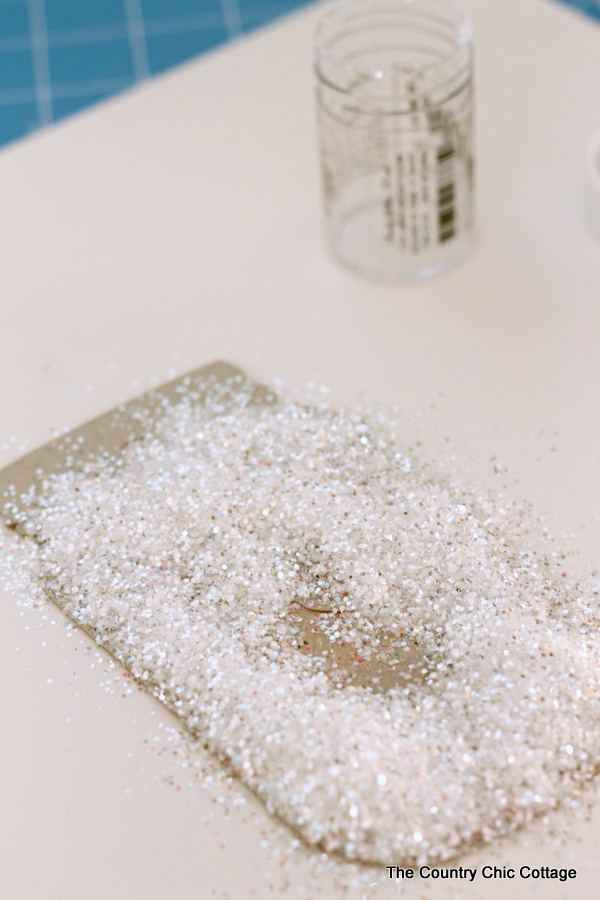 Shake off the excess and set aside to dry. If there are areas that did not get any glitter, just apply more decoupage and sprinkle on more glitter.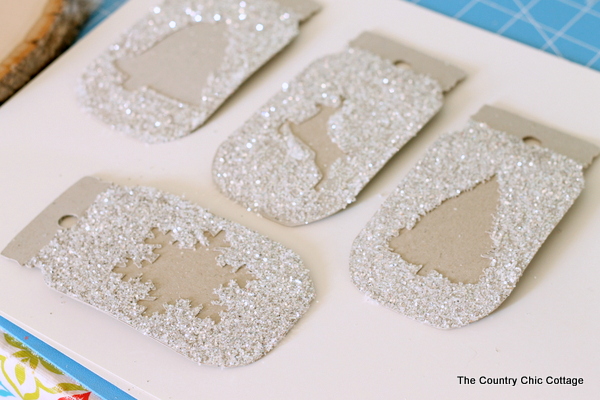 Now for the fun part! Add decoupage medium to that cutout and the lid area of your jar. Again you will need a small brush to get into all of the small areas.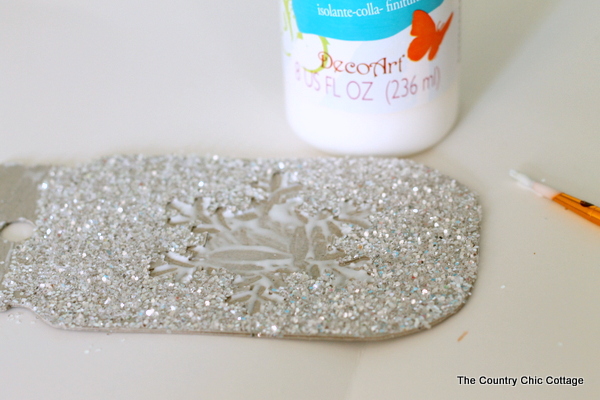 Pour on the colored glitter of your choice. I used a finer glitter for this step. Remove any excess by turning your jar upside down and tapping on the paper. See the tip above about how to collect the excess and put back into the container.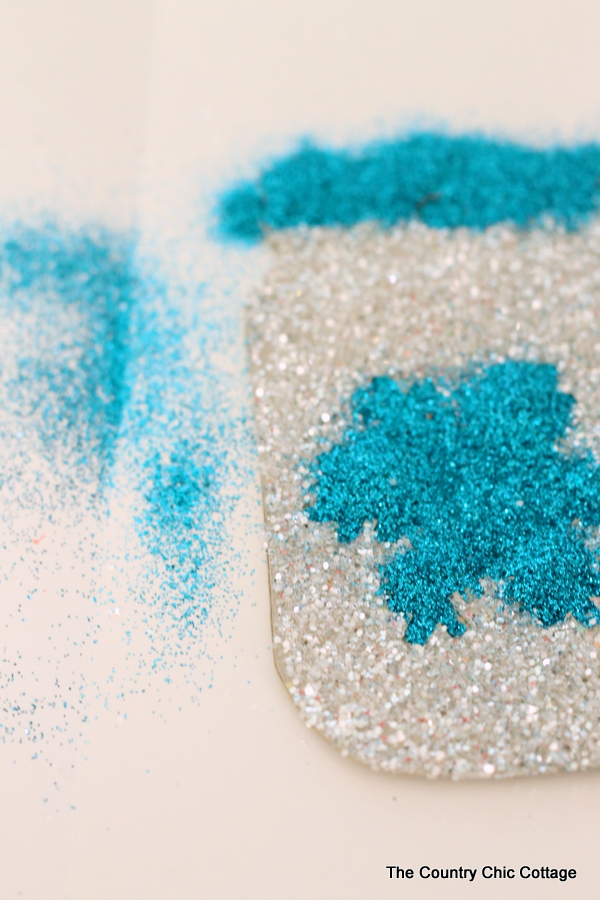 If there are areas that did not get a sufficient amount, just add more decoupage and sprinkle on more glitter.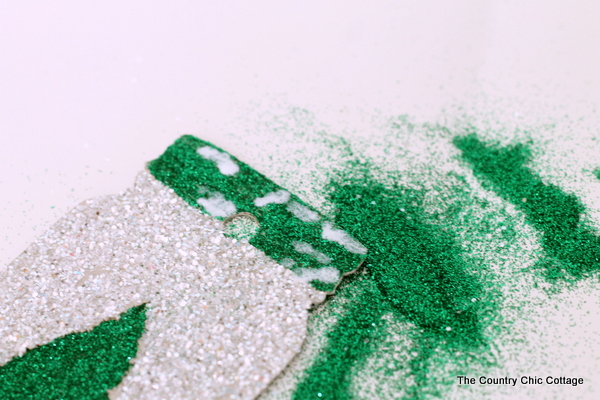 Tap away all excess onto your paper and set your project aside to dry.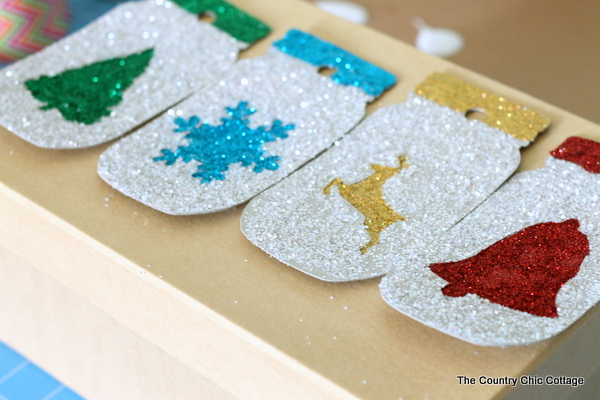 Once everything has dried completely, I found that adding a couple of layers of Americana sealer to the project helped to seal the glitter in and prevent shedding.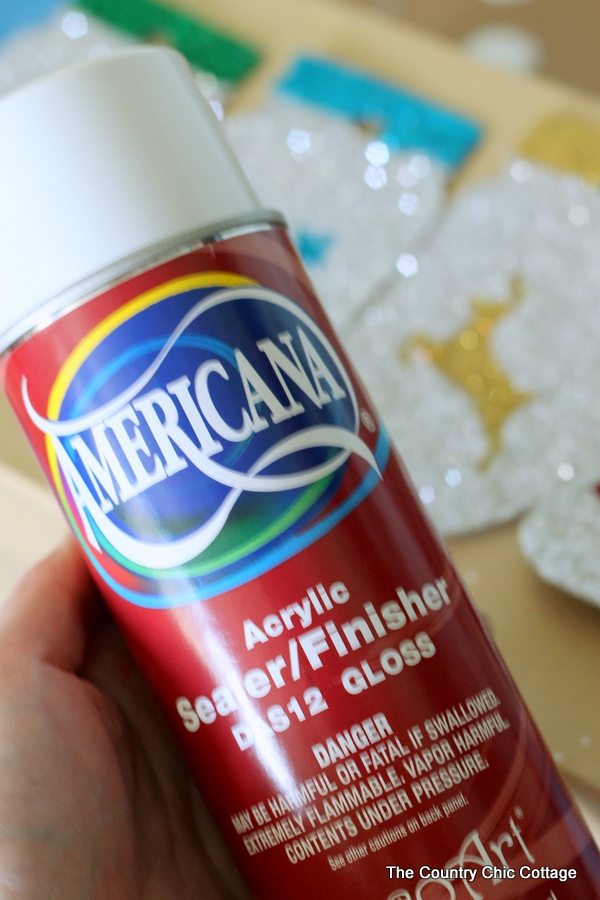 Allow that to dry completely as well. You may have to set your mason jars under a heavy object as mine wanted to warp slightly. Otherwise, these are ready to add some glitter ribbon and hang on the tree.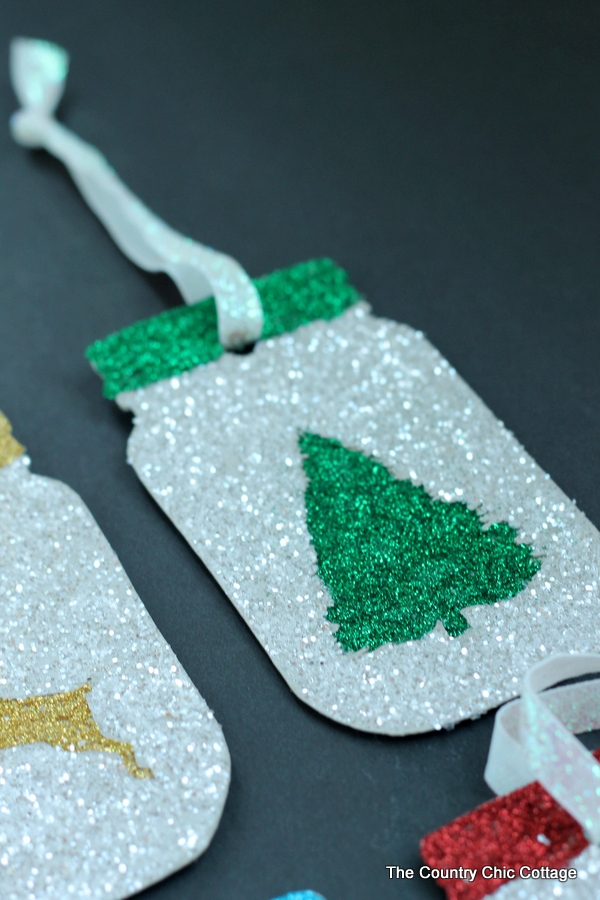 I love the glitter surface and the contrast of the color versus the chunky white glitter on these mason jars.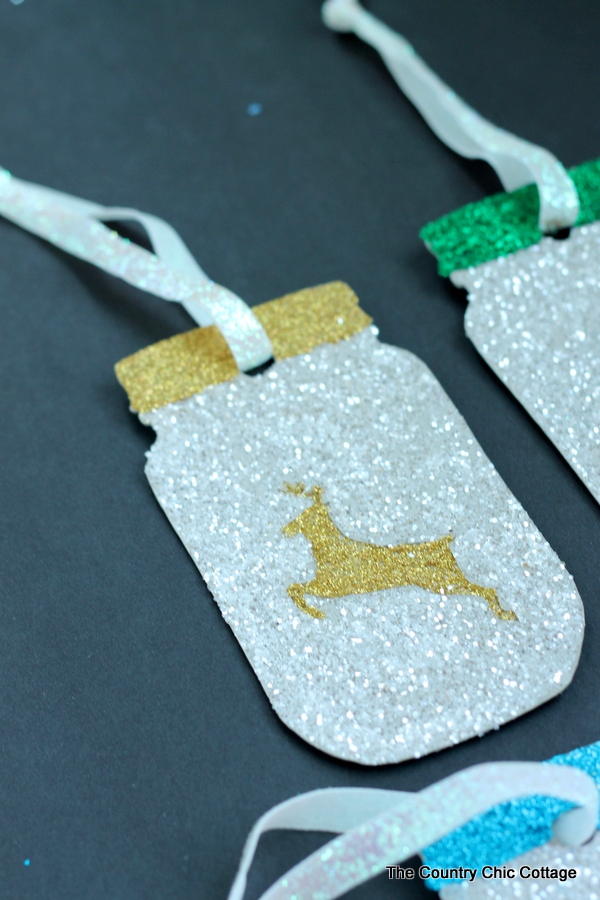 These would be gorgeous filling any tree as the light bounces off of the shiny glittered surface.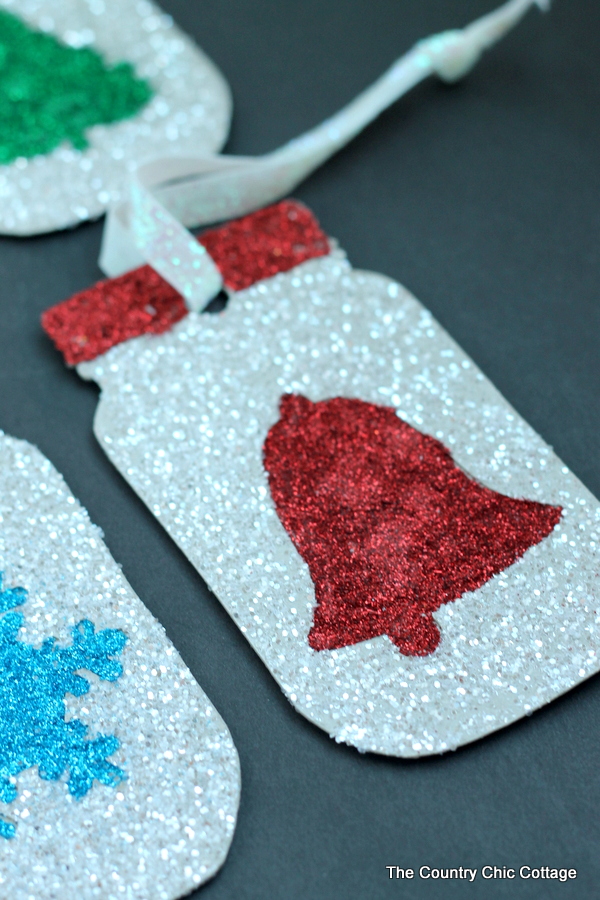 Grab the supplies for this one and try making your own mason jar ornaments this year.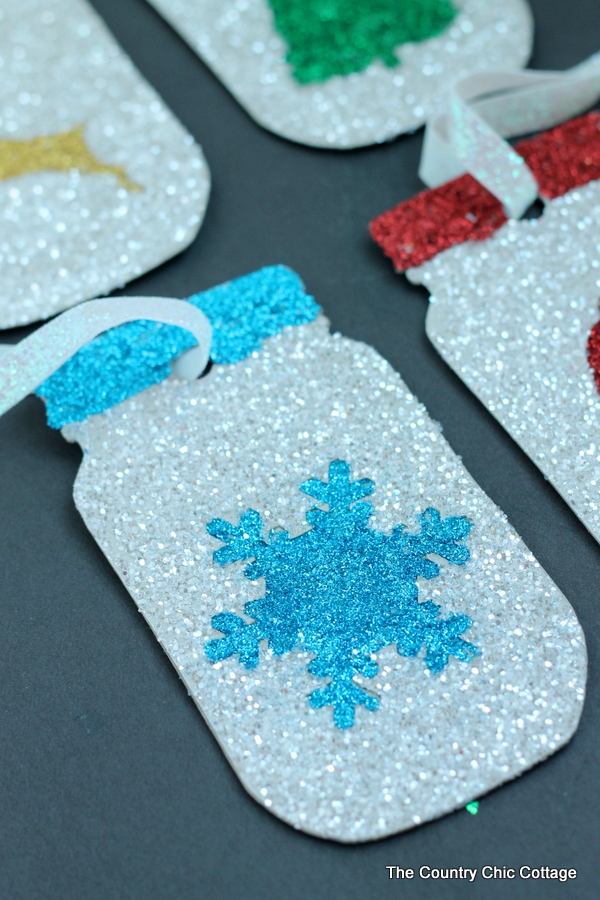 You will be as in love with the results as I am!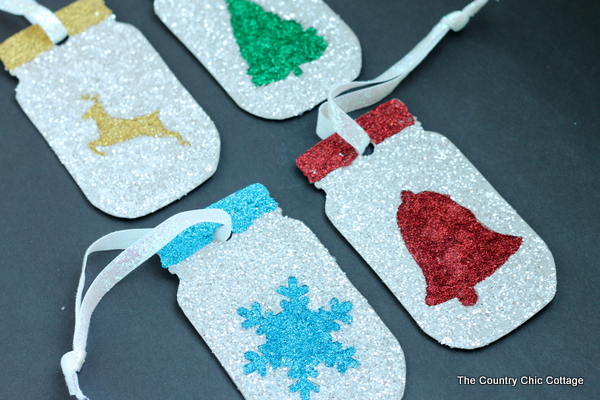 I am off to stare at these mason jar ornaments cause I am in absolute LOVE with this project y'all! Be sure to stay tuned here all week as I do TWO posts a day with quick and easy holiday crafts to inspire you. You don't want to miss any of them!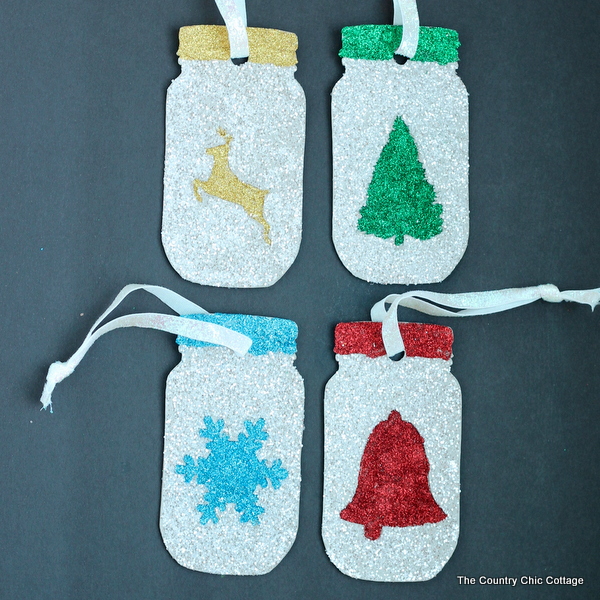 A Year of Jar Crafts
Sign up for our email list to get a FREE book with an entire year of jar crafts! 12 months, 12 crafts, tons of fun!