I have a super simple sewing project for you today with this mason jar business card holder. I am also joining in with a group of bloggers to bring you even more spring mason jar ideas so be sure to check out those links at the bottom of this post.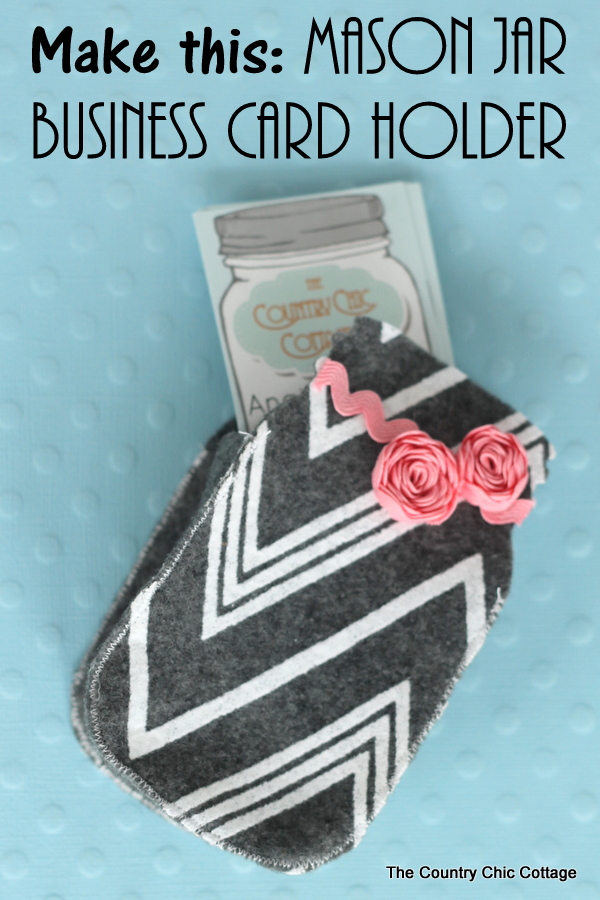 I was given this amazing felt from Kunin at the CHA show in January. It is a part of their new offerings and I was smitten. I actually cannot find this particular color combination for sale yet online but y'all be sure to keep your eyes open at Joann stores and Hobby Lobby. I cut two mason jar shapes with the mason jar Sizzix die plus a strip 1 1/2 inches wide and 8 1/2 inches long.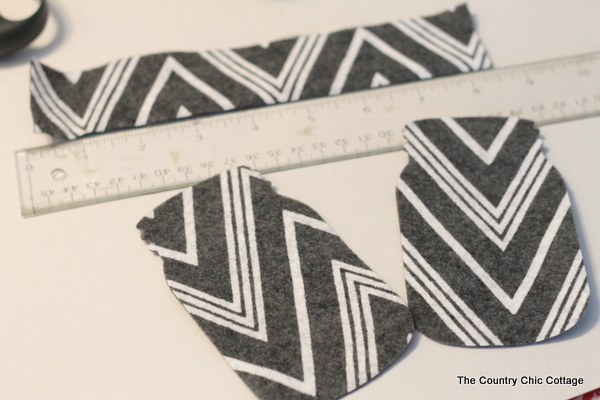 Sew the strip around one mason jar as shown below. I turned the strip so the pattern was to the inside. Cut off any excess felt before continuing.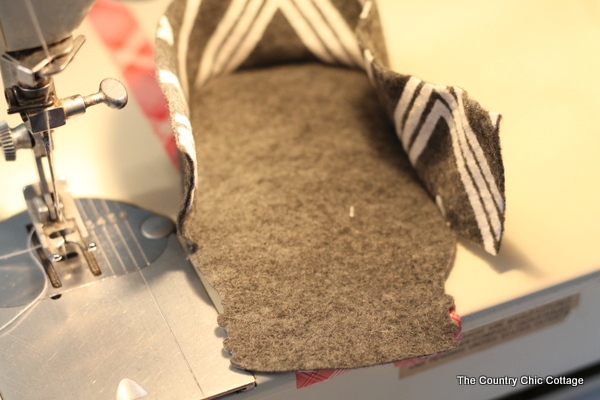 Sew on the second mason jar as shown. NOTE: I used a zig zag stitch and went around the edge of the felt just for a cute look.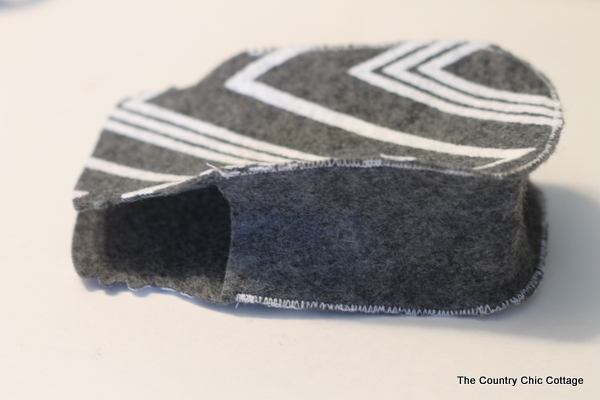 Now you have a container perfect for your business cards or any other small object. I wanted a way to close my business card holder however so I grabbed some hook and loop fasteners. I used fabric fusion to put those on the inside of the mason jar shapes at the top.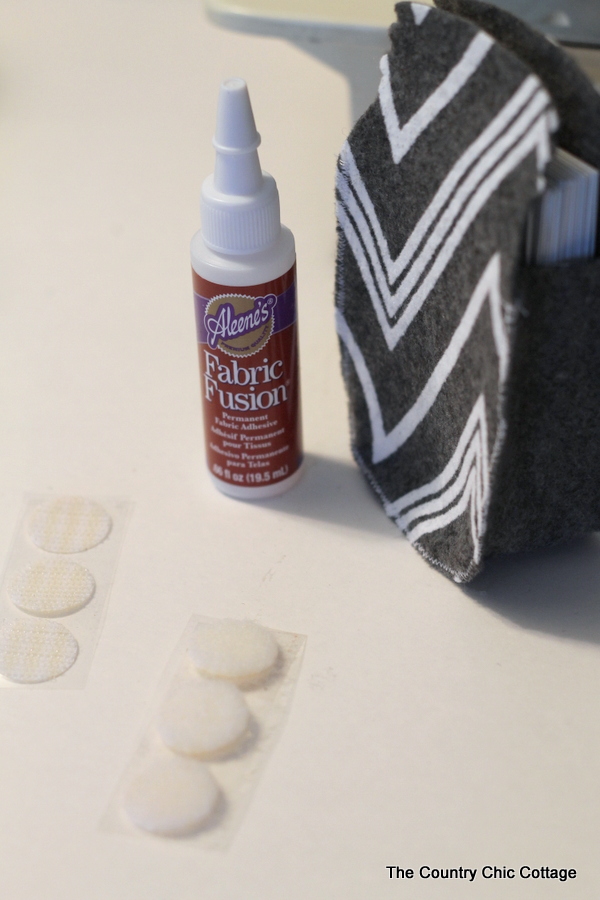 Now lets add a little embellishment! I grabbed a roll of ric rac and rolled it up into a flower like shape. You can also try this tutorial on how to make ric rac flowers.
Add a little fabric fusion to secure. Hold in place with a pin until the glue dries.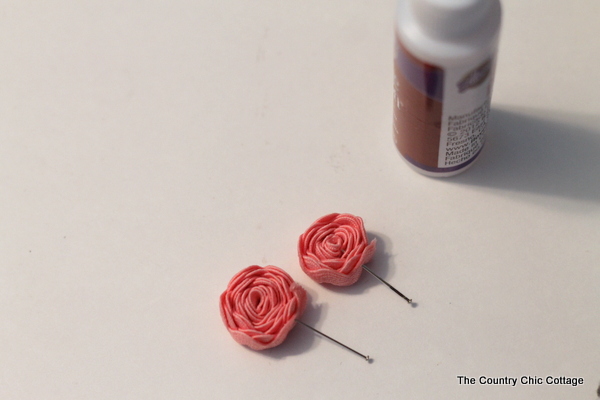 Add a ric rac line to the jar to separate the "lid" from the "jar" and glue on those mini roses. Allow the entire thing to dry completely.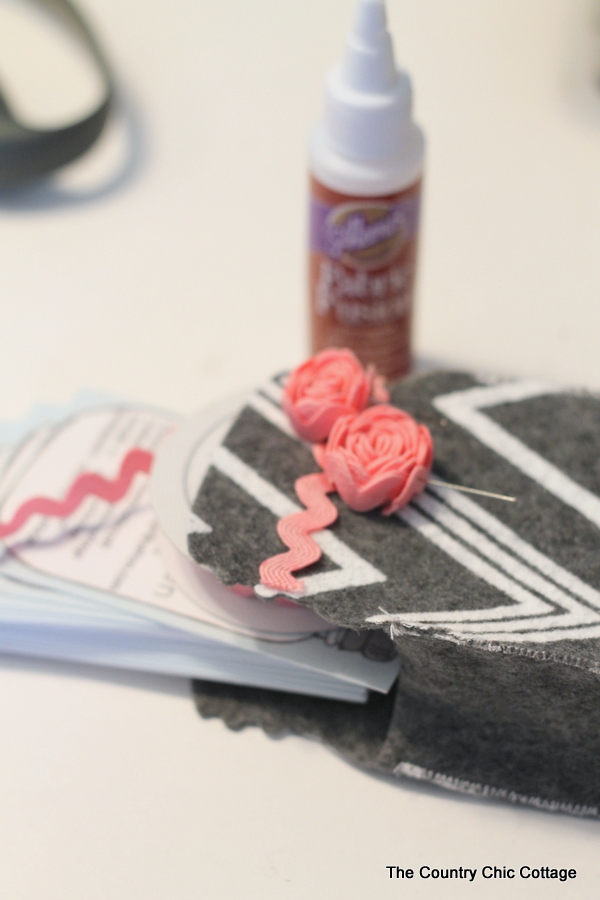 Remove those pins and you are ready to add in your business cards. Mine just happen to be mason jar themed as well.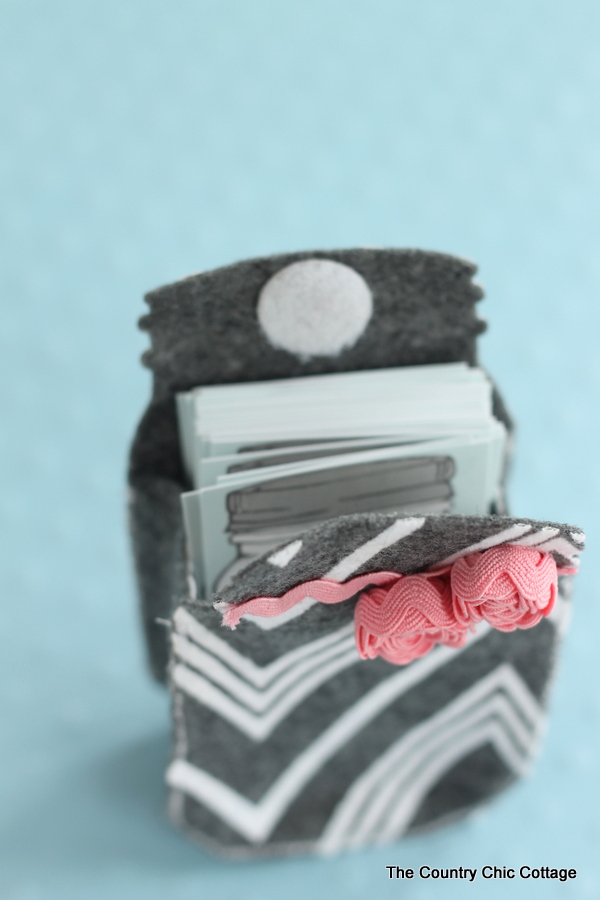 This mason jar business card holder will be traveling with me to events and conferences through out the year. It is a fun way to personalize your purse or bag and add a little creative flair to your business cards.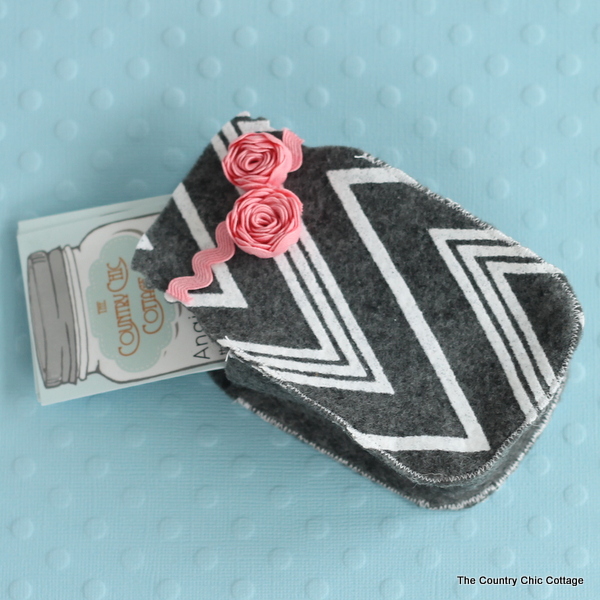 Now are you ready for some more spring mason jar ideas? Check out what the other blogs have been working on below.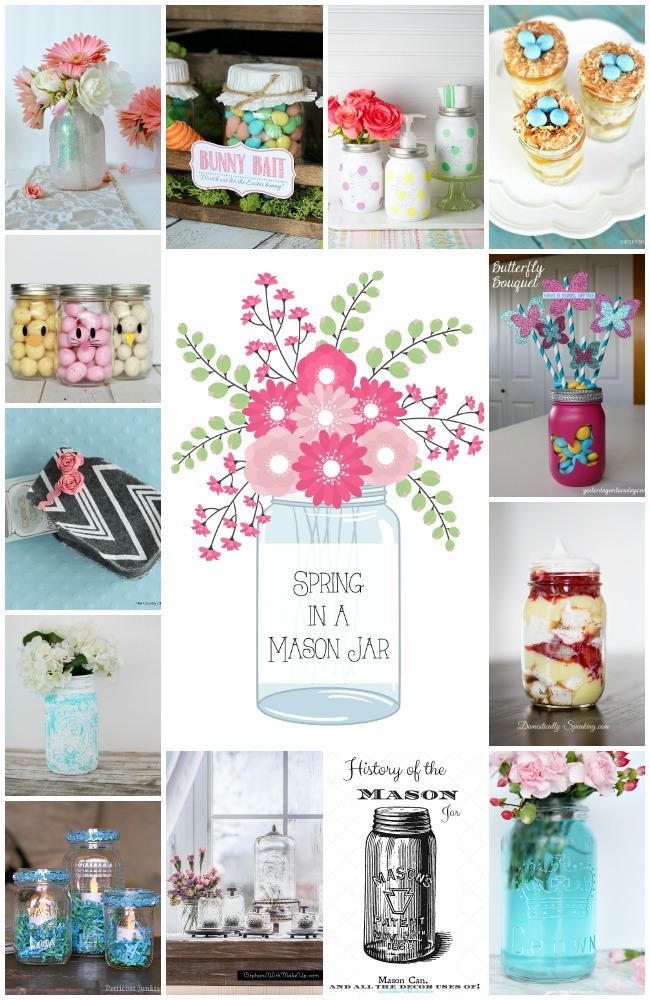 Debbie Doo's
A Year of Jar Crafts
Sign up for our email list to get a FREE book with an entire year of jar crafts! 12 months, 12 crafts, tons of fun!