A mason jar coloring page is the perfect way to wrap up fall week in jars! This free printable adult coloring page is something everyone in your family will love to color. Print as many copies as you would like for some fall fun. Remember it is fall week in jars and if you have missed any of the fun, head to day 1, day 2, day 3, and day 4. Then scroll to the bottom of this post for today's fall ideas from our partner blogs for this series. You will also want to stay tuned as I wrap up the entire series tomorrow. You will love these fall ideas in jars!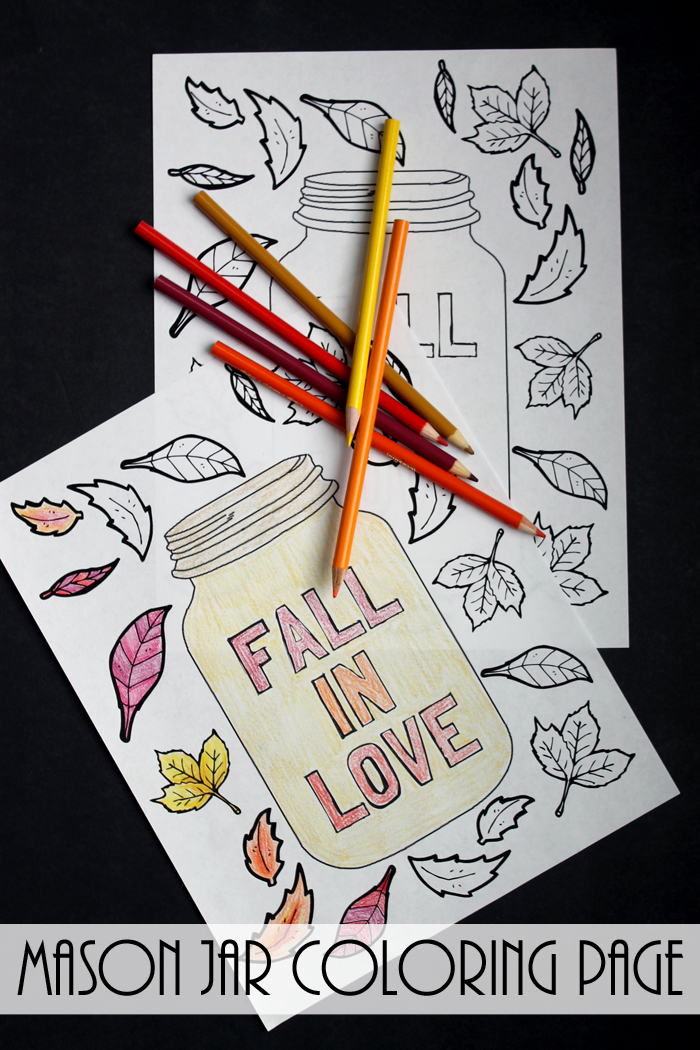 Start by clicking here to print your own fall coloring page. You can print as many copies as you would like. I printed mine on regular copy paper but you can also add card stock to your printer if desired. The card stock is especially great if you are going to use any sort of watercolor when creating your fall art.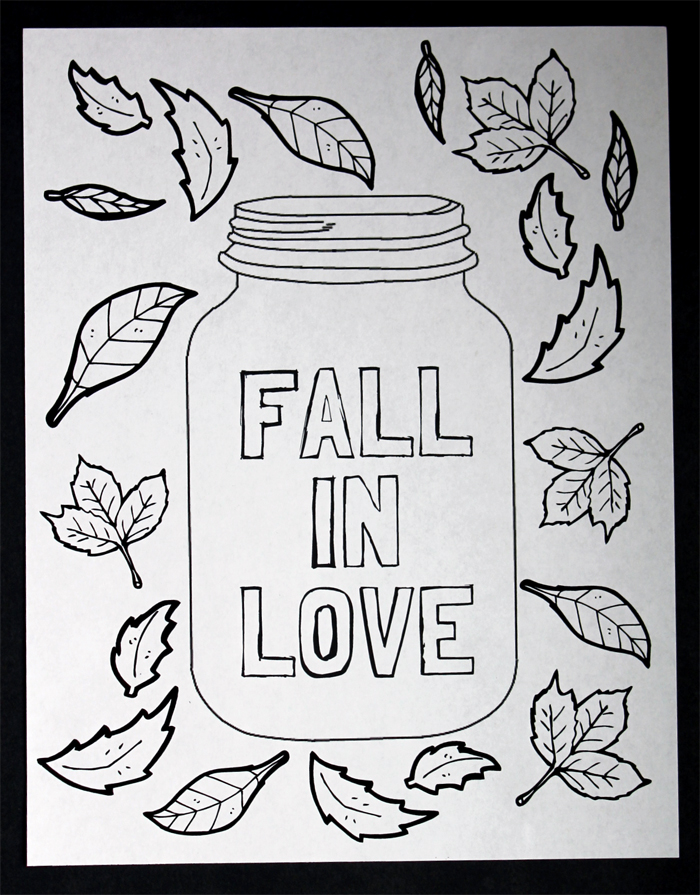 Then just grab your colored pencils, markers, crayons, or even watercolor pencils to color in your own masterpiece. I actually used some metallic crayons for the jar portion of the page that I started in the image below. I love the metallic sheen! What will you use on your own fall mason jar art?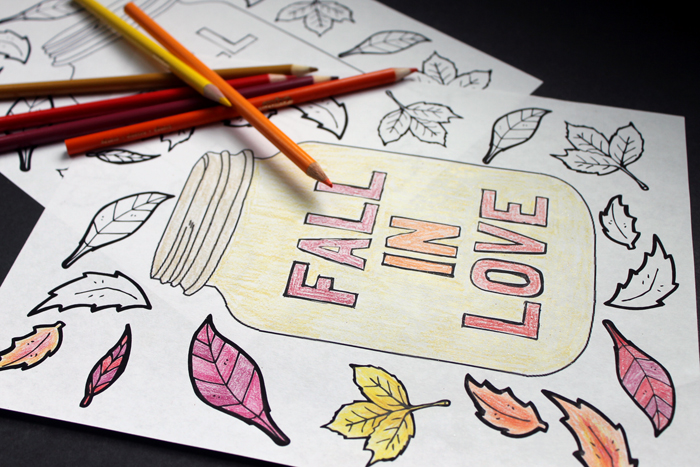 Do you still love the adult coloring craze? We are still coloring regularly around our home. I love that this page is fall themed and has a mason jar! We will be printing several of this mason jar coloring page and adding some fall flair to each one.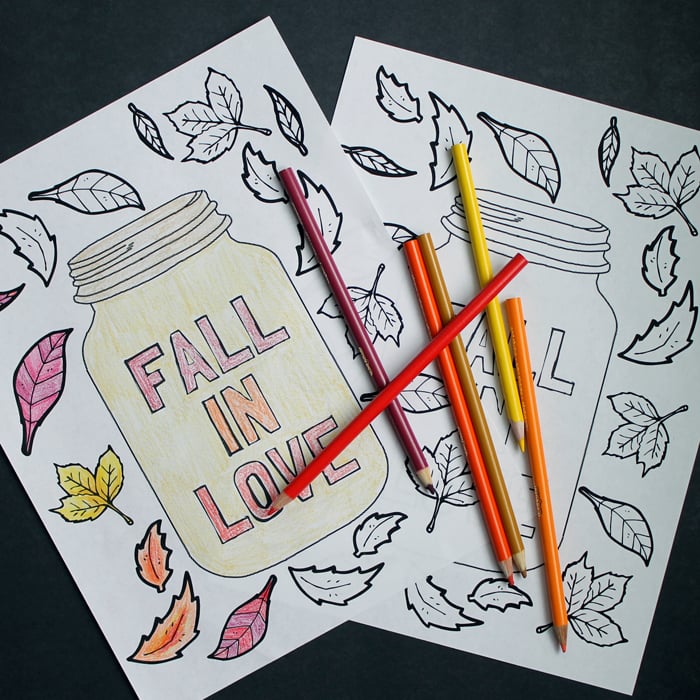 I promised you some more ideas for jars for fall! Click on the links below to see fall jar crafts from my partners for this series.
A Year of Jar Crafts
Sign up for our email list to get a FREE book with an entire year of jar crafts! 12 months, 12 crafts, tons of fun!