Mason jar cookies are one of my new favorite gift ideas. I made up an oatmeal version just for you including some fun printable tags. These are perfect for teachers at the end of the school year, mom for Mother's Day, graduation, friends, and so much more. Plus it is an easy and inexpensive gift to put together!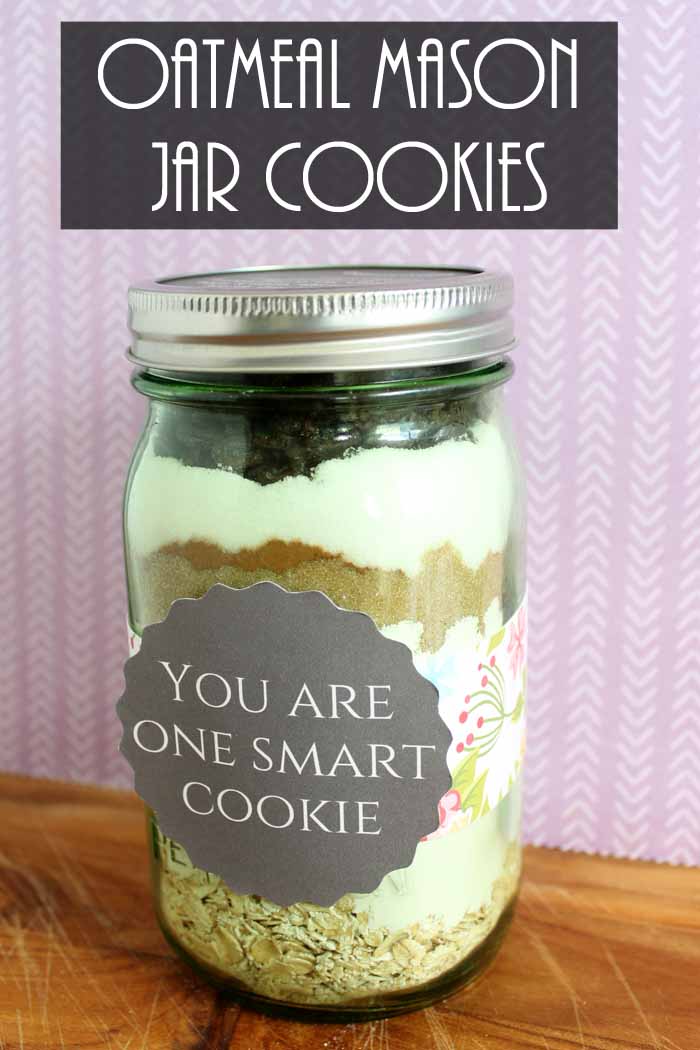 Oatmeal Mason Jar Cookies Supplies:
Please note that some links below may be affiliate links which means that you will not pay anymore.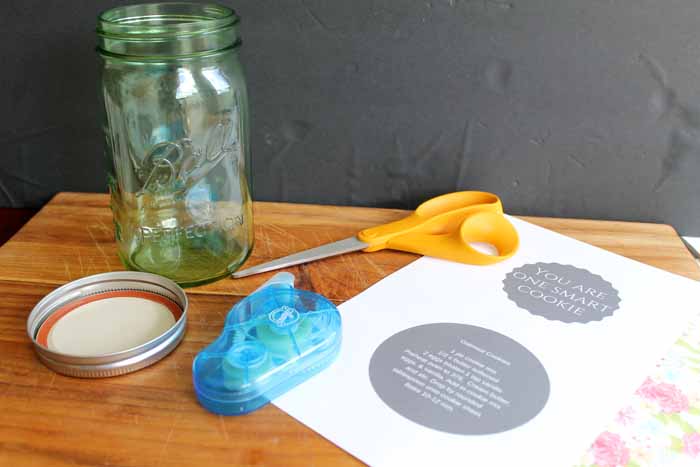 Start by printing the file and cutting out all of the elements with scissors. Use the lid you are using as a size guide for the recipe that goes on top.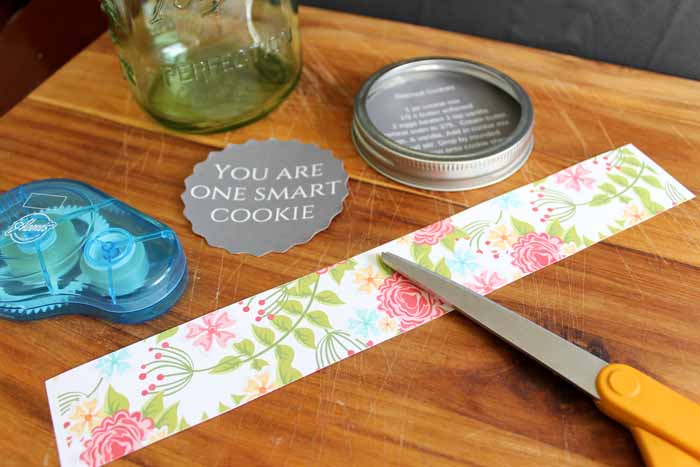 Use tape or dry adhesive to put on the flower wrap and the tag that goes on the front of your jar.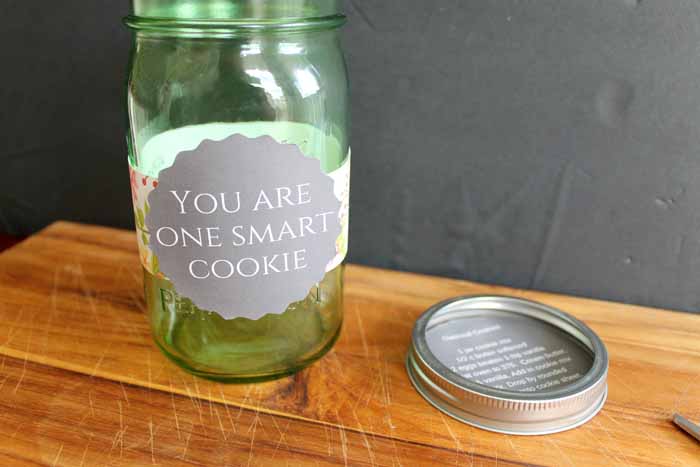 Next you will want to layer your ingredients into the jar in the order given below. Be sure to pack each layer well as you add it and wipe the inside of the jar before adding the next ingredient. This makes nice layers that look great on the outside of your jar.
Oatmeal Mason Jar Cookies Recipe
1 cup old fashioned oats
1/2 tsp salt
1 tsp baking soda
2 cups all purpose flour
1/2 cup brown sugar
1/2 tsp nutmeg
1 tsp cinnamon
1/2 cup sugar
1/2 cup raisins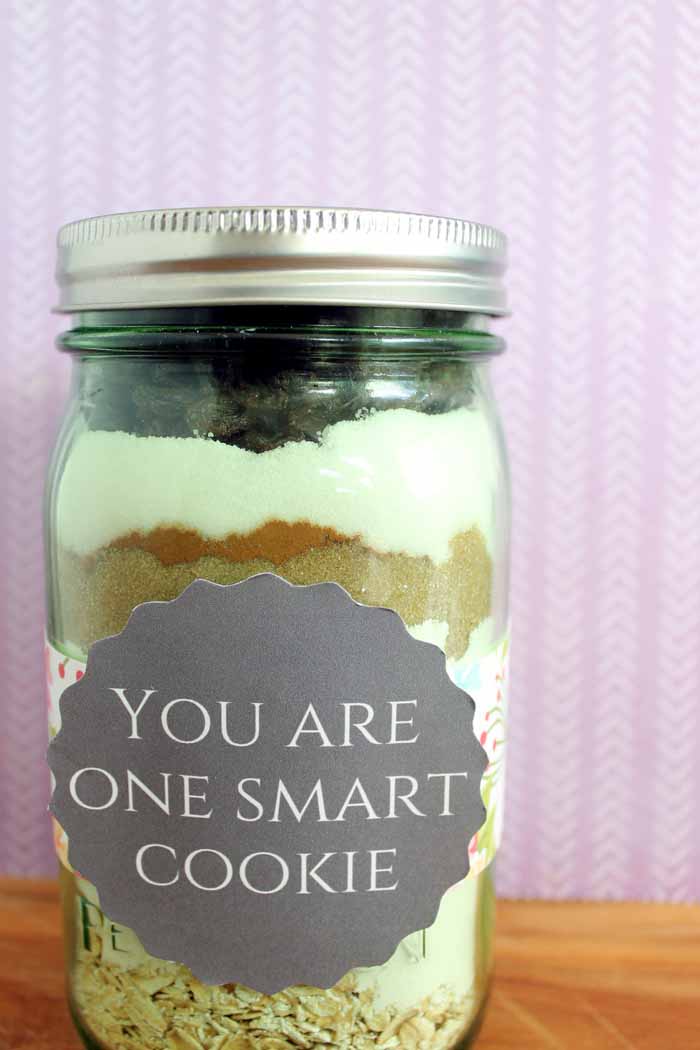 Add the lid with the recipe to the top of your jar and this one is ready for gift giving. That was quick right? That is another reason I love gifts in a jar!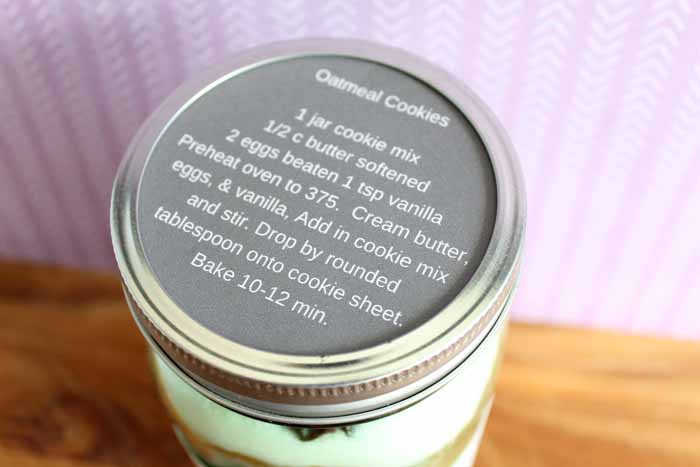 When you are ready to make your mason jar cookies, just follow the recipe on the lid. You will be left with a stack of delicious cookies in no time at all.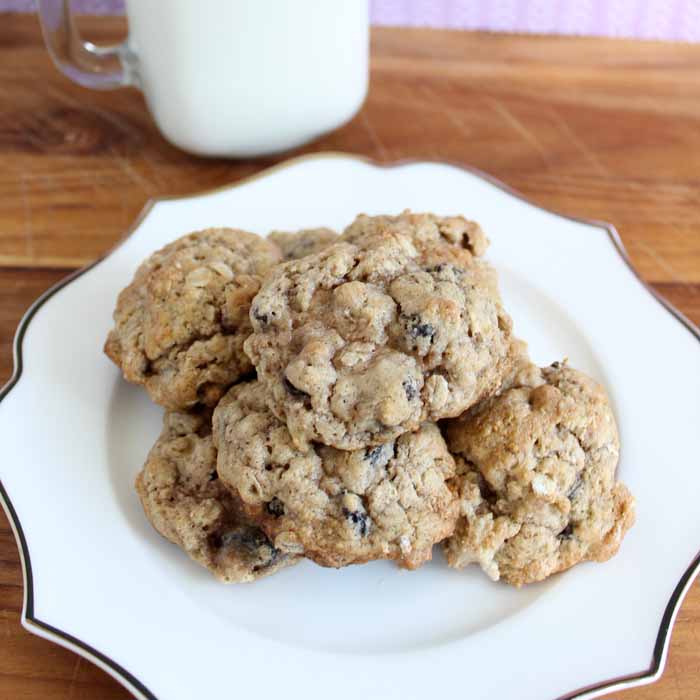 Who doesn't love the gift of fresh baked cookies? I can't think of anyone…..
Love this and want more mason jar cookies? Click the links below for more recipes!