Triple chocolate chip cookies. Need I say more? You know you want to try this recipe! I also have a way for you to give this as a gift in a jar with a fun printable tag that any friend will love. So read on, let your mouth water, make a batch for yourself and another one to give to a friend!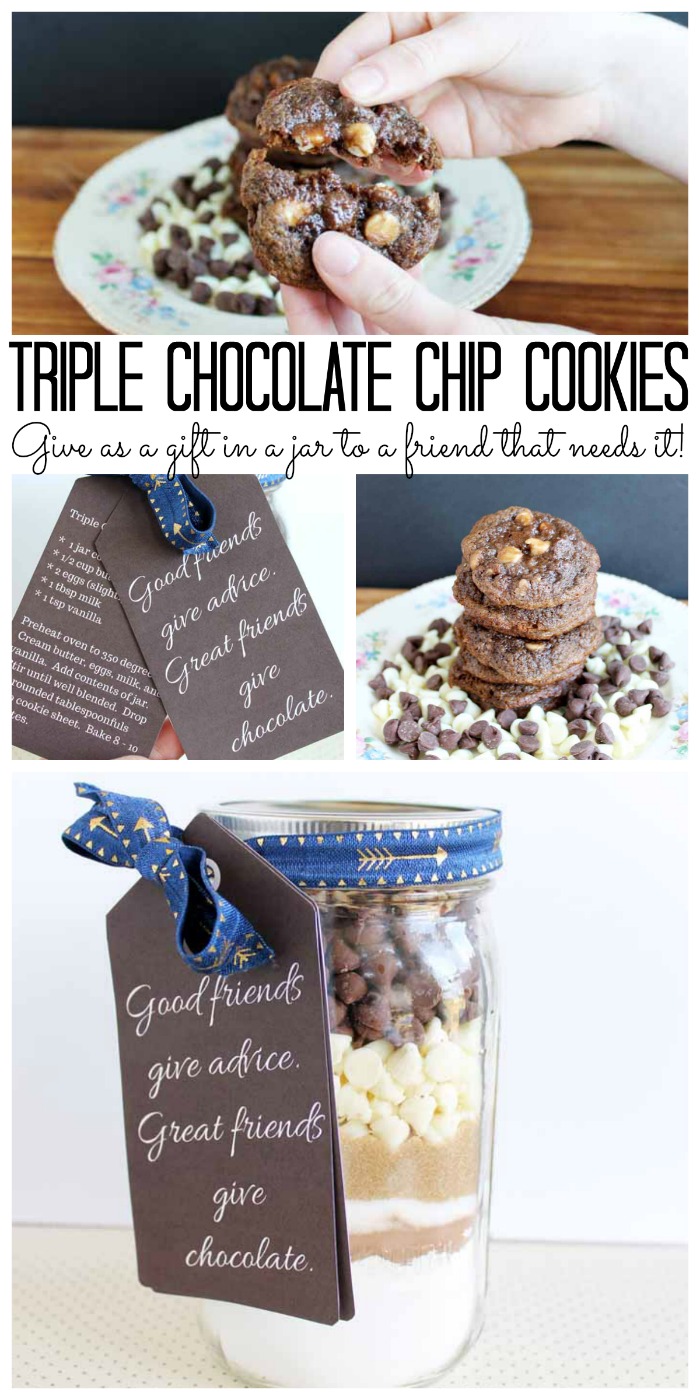 Triple Chocolate Chip Cookies Recipe
Layer the following ingredients in order in a jar:
1 1/4 cup all purpose flour
2 tbsp plus 2 tsp cocoa powder
1/4 tsp salt
1/2 tsp baking soda
6 tbsp sugar
1/3 cup brown sugar
1/2 cup white chocolate chips
1/2 cup milk chocolate chips
1/4 cup pecans
Remember to press each ingredient down well as you add them and clean the side of the jar after the addition so you get pretty layers. A wide mouth mason jar works best for this and it will be filled all the way to the top. If you are not making this as a gift in a jar, feel free to just add all of the above ingredients to a bowl instead.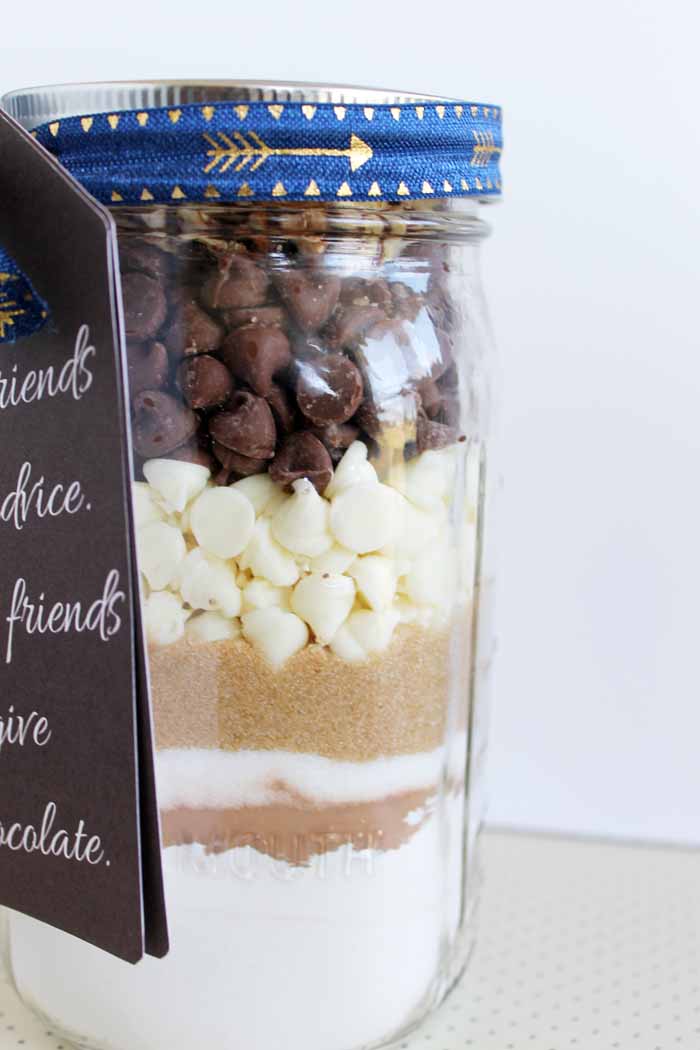 To make this a fun gift, print the tags by clicking here onto card stock.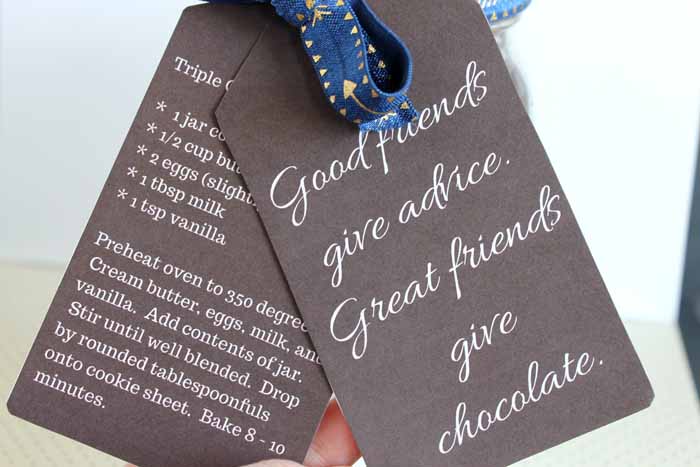 Cut them out with scissors and punch a hole where indicated. Thread through a ribbon and tie around the jar.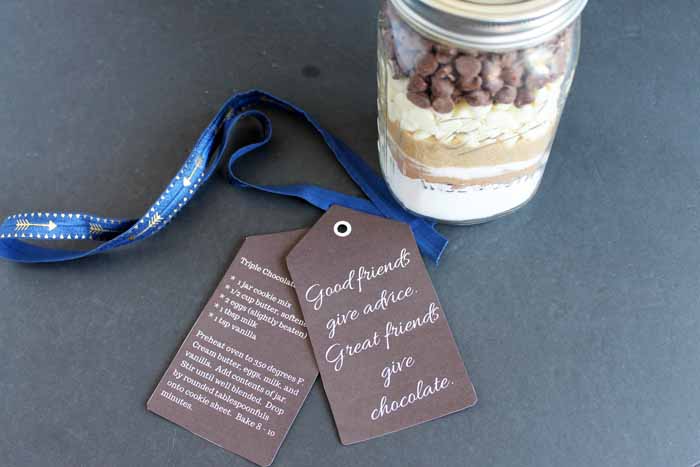 Your cookie mix in a jar is ready for gift giving! Want to make these cookies right away? Oh yes I know you do!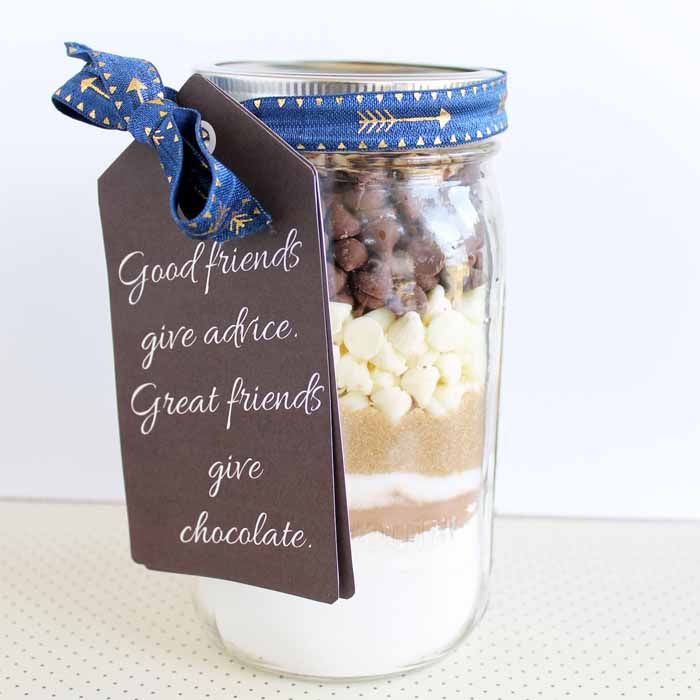 You can click here to see the wet ingredients that need to be added to the dry to complete these triple chocolate chip cookies.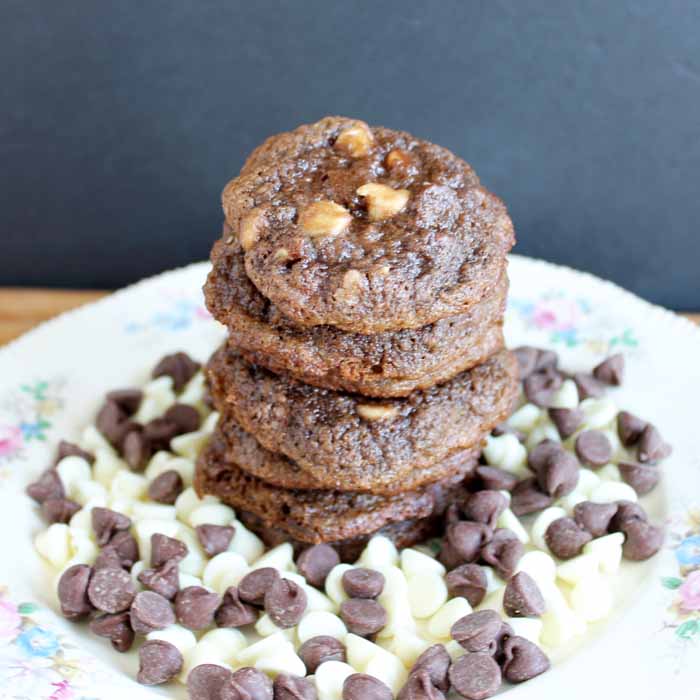 Bake according to the directions then dive into triple chocolate goodness.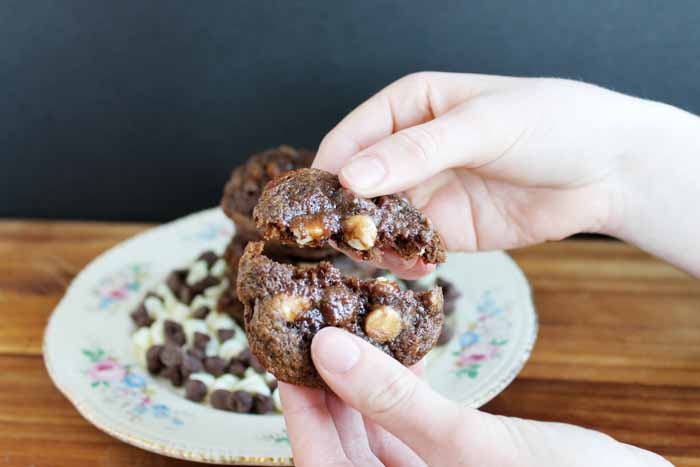 Everyone loves the gift of chocolate so these are perfect for any occasion. You can of course just make an entire batch all for you!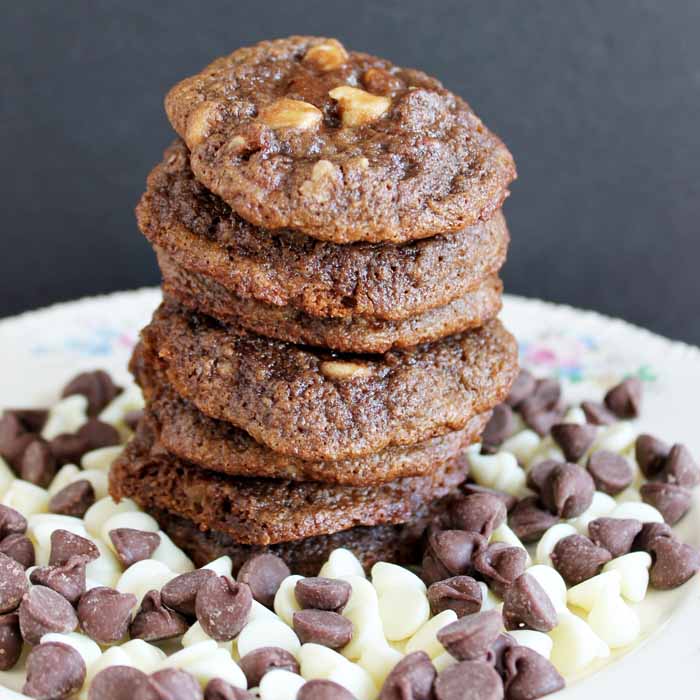 Need more ideas for cookie mix in a jar gifts? Try these ideas!