Make a mason jar leprechaun for Saint Patrick's Day. Trust me…you will love this little guy. It is perfect for adding in a gift or just for adding a little Irish spirit to your home. Plus he is actually really easy to make. Just follow along below.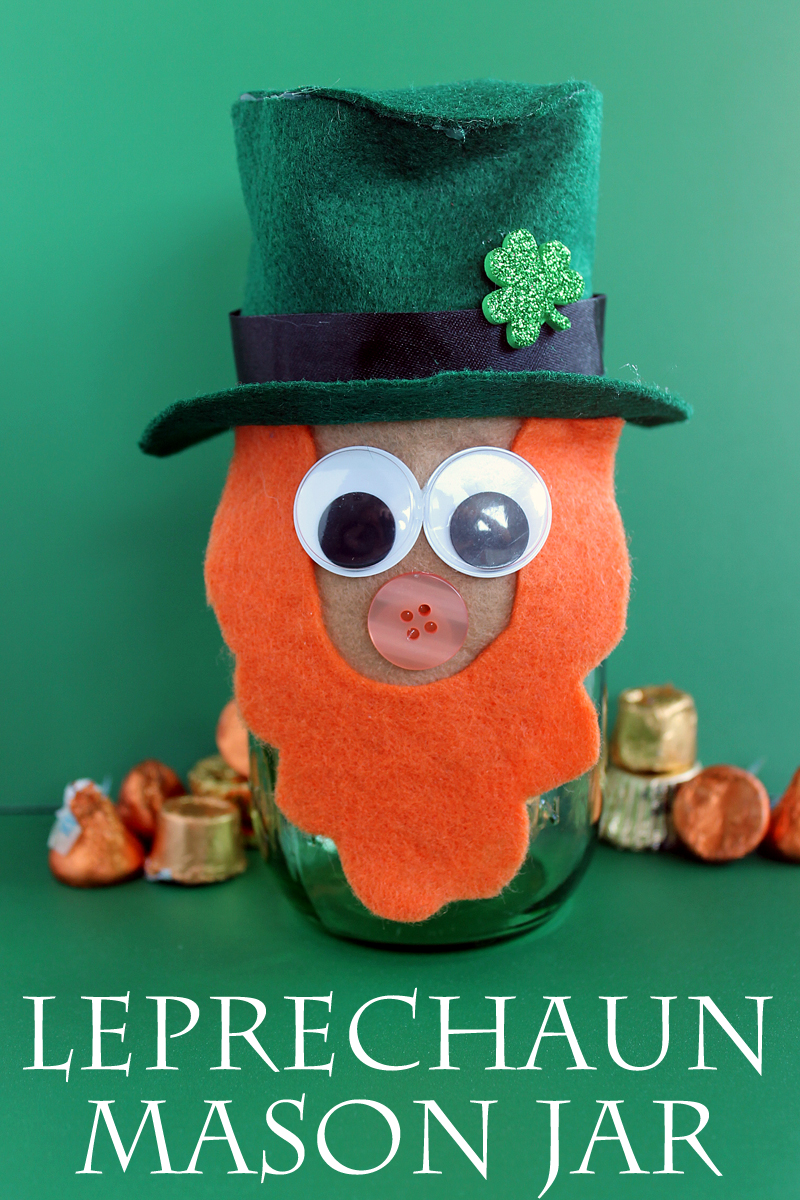 Supplies needed to make your own mason jar leprechaun for Saint Patrick's Day:
Please note that links below may be affiliate links which means that you do not pay anymore.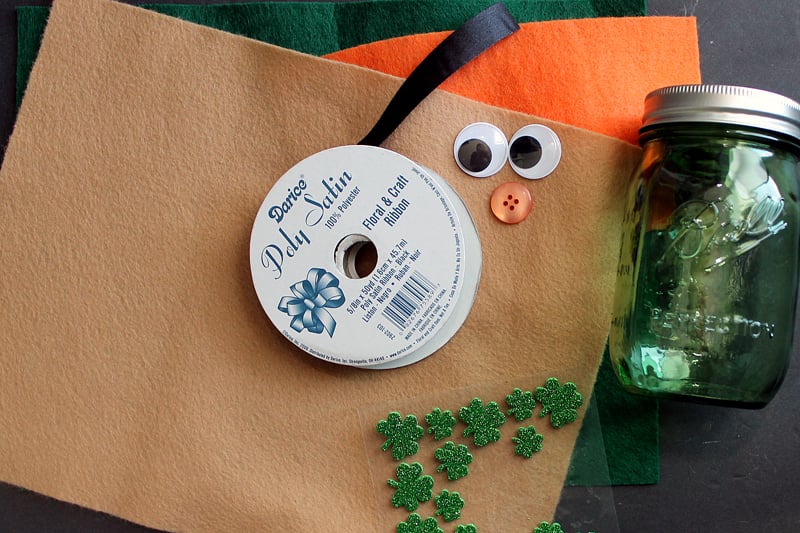 Start by making your leprechaun face. Cut the beard from orange felt. Just make sure it is long enough to go almost to the bottom of your mason jar. Otherwise just freehand the shape. Use hot glue to secure it as well as the eyes and button nose to a piece of tan felt.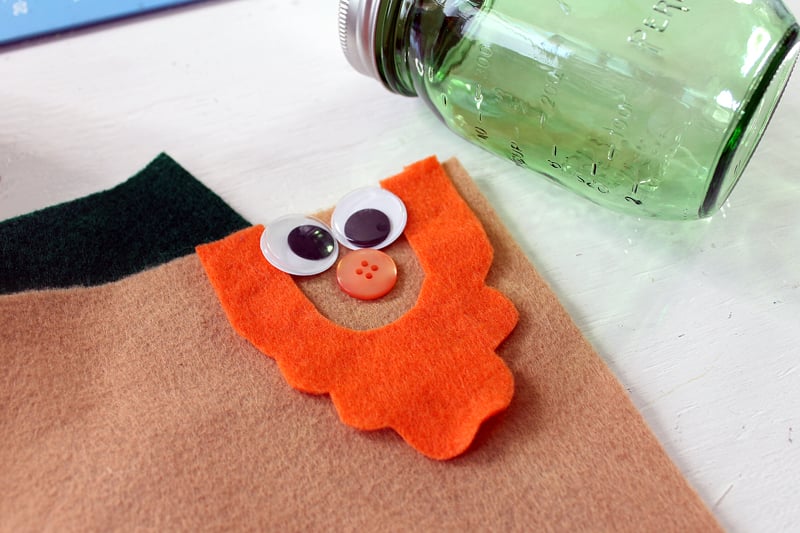 Trim the excess tan felt and glue the entire thing to the front of the green mason jar as shown below.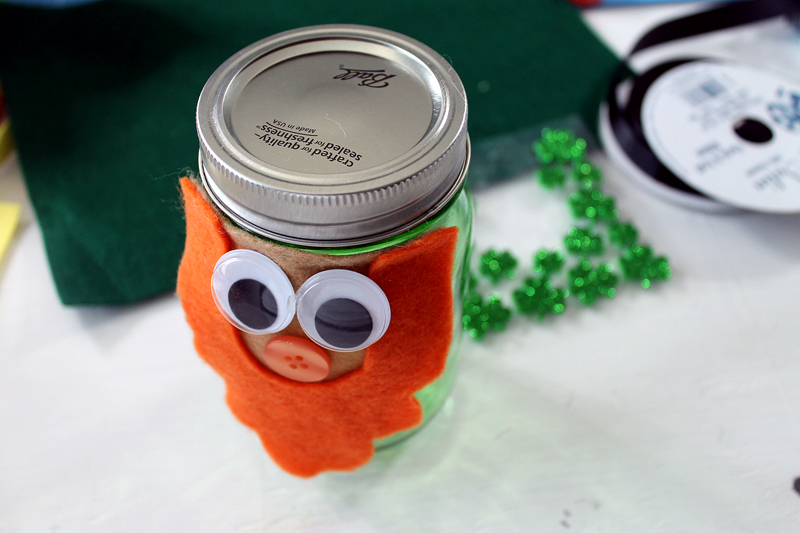 Now it is time to make the hat! Cut a 2 inch strip of felt from one end of the sheet. Trace the outside of your mason jar lid onto the felt and cut one circle. A third ring needs to be cut where the inner circle is the same size as the mason jar lid and the outer circle is about 3/4 to 1 inch larger in diameter. See the three pieces below.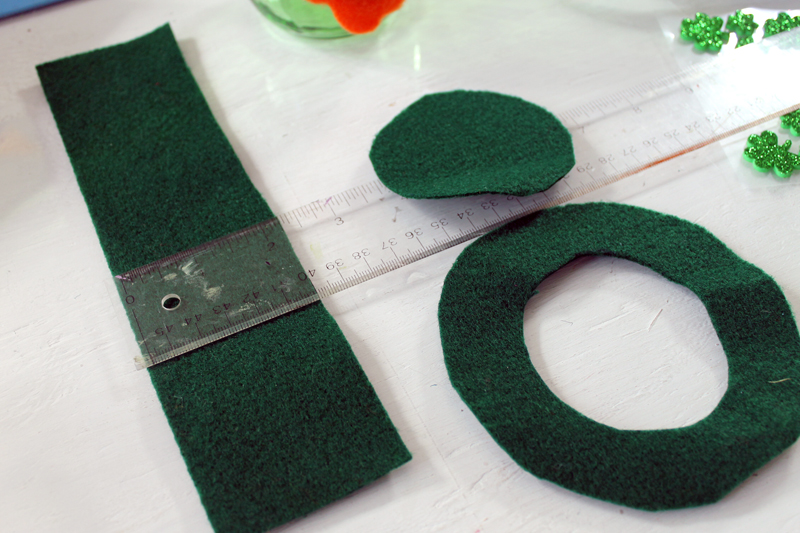 Hot glue the pieces together as shown below.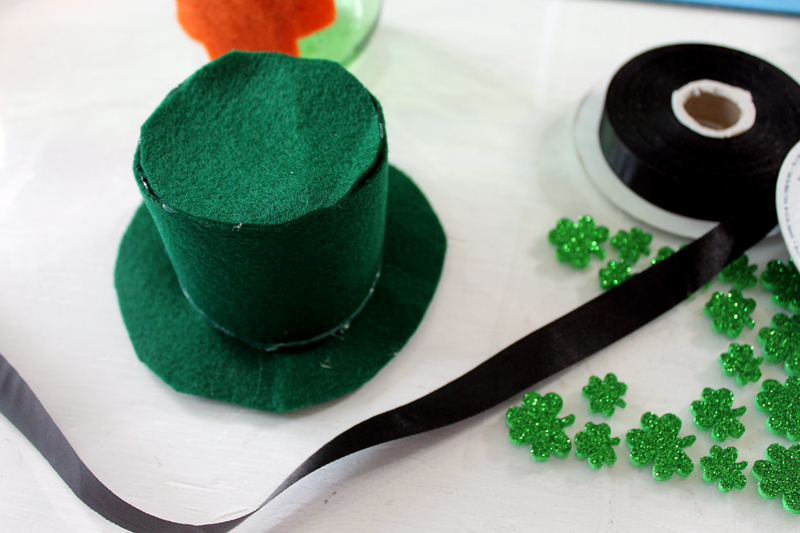 Hot glue the mason jar lid inside as shown and the black ribbon around as a hat band.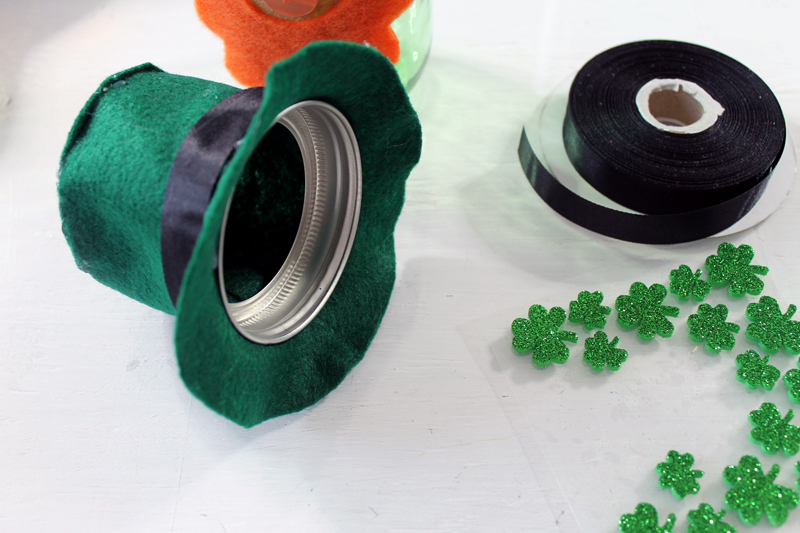 Add one of the shamrock stickers to the side of the hat.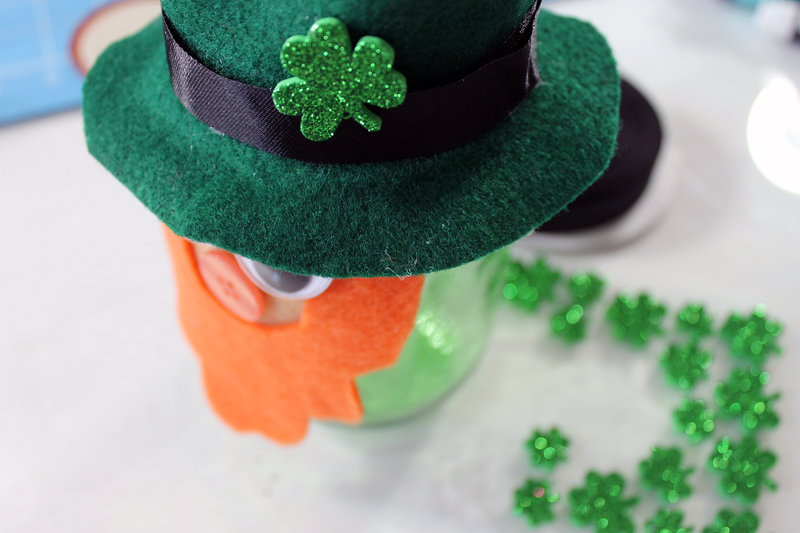 Put the lid on your mason jar and you have a completed mason jar leprechaun for Saint Patrick's Day. Add in some gold chocolates for a fun gift.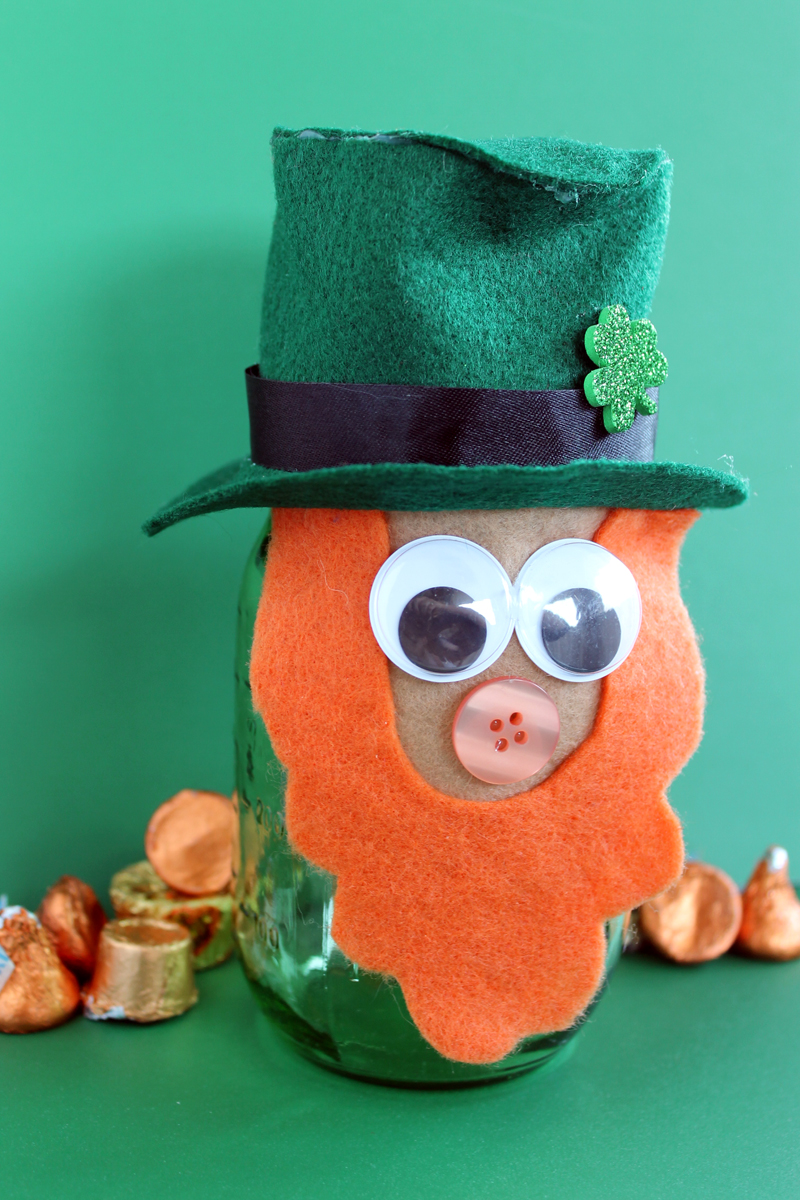 The kids will love helping with this craft idea. Let them create their own face and hat. You can either assist with the hot glue or use a kids glue. The dry time will just be much longer if you go that route. However you decide to make it, be sure to add this mason jar leprechaun to your must make list this year!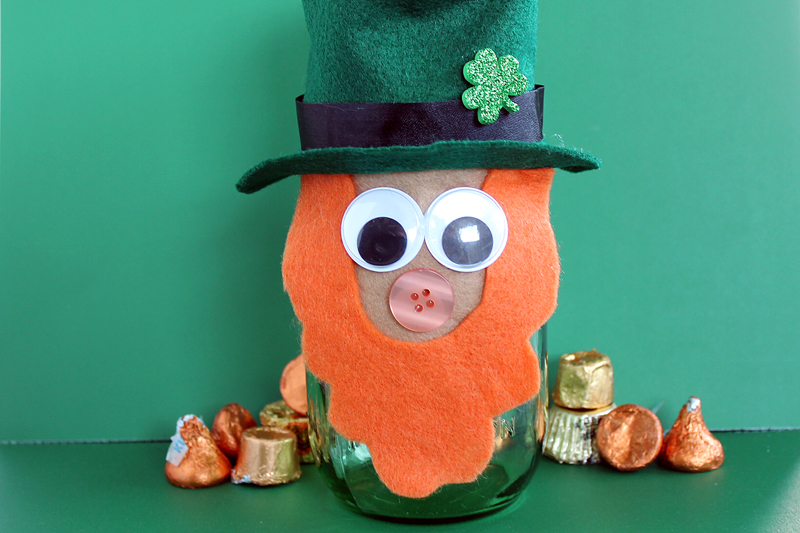 Looking for more ideas for Saint Patrick's Day? Check out these 22 Saint Patrick's Day Crafts and Activities.