You can now find some great mason jar lighting fixtures already made and ready to hang in your rustic home. I have been shopping around dreaming of new lights in my kitchen and thought I would share my finds with you all. If you are looking to add some farmhouse style, mason jar lights are the perfect way to do just that. Add one to any room in your home for a rustic and unique touch.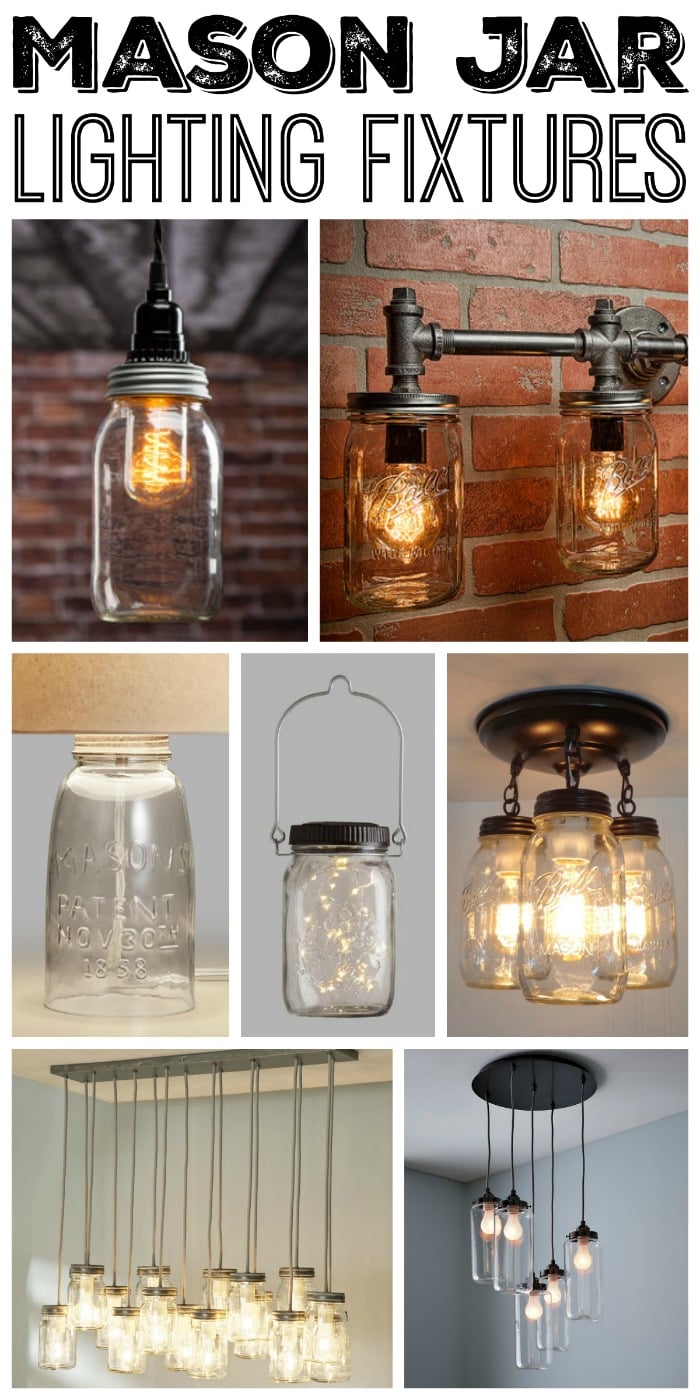 Mason Jar Lighting Fixtures
The mason jar lights I found are gathered in the widget below. You should be able to see pictures of each light and click on the ones that you are interested in. A page with more information and options to buy will open up on your computer. Please remember that these links are affiliate links which means that you do not pay anymore.

These are great right? Can you just imagine one of these hanging in your home? Which is your favorite? I am having a hard time deciding but a mason jar light is definitely on the agenda for our home sometime this year.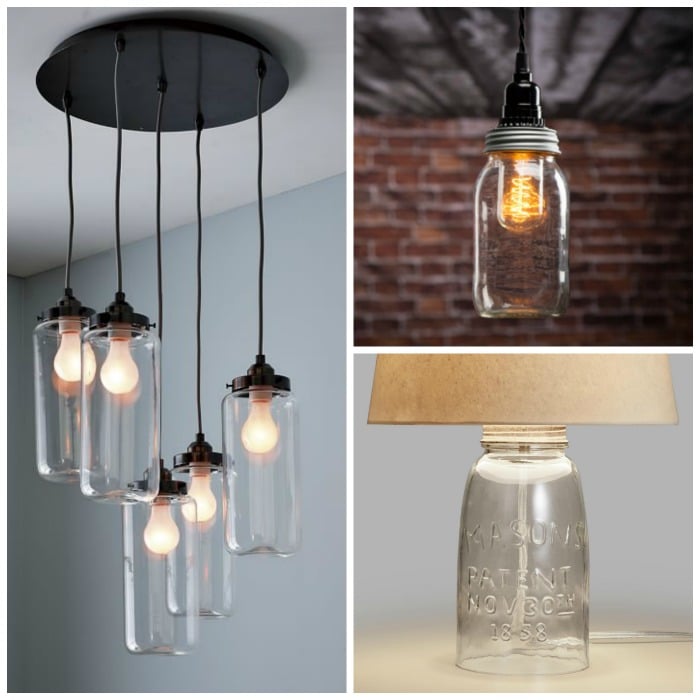 DIY Mason Jar Lights
Love these but want to make your own mason jar light? We have those options for you as well! Click on the links below to be taken to DIY tutorials on how to make a mason jar light.
Whether you make it yourself or buy pre-made, your home will look amazing with one of these mason jar lighting fixtures. Get inspired to bring in that farmhouse style with a gorgeous mason jar. Do y'all realize that the standard mason jar has been around since 1858? That means that they are not going anywhere anytime soon! I have used mason jars to decorate in my home for over 20 years and I have no intention of stopping now. With the appeal of jars and the modern spin that designers are now giving them, I think a mason jar light could actually be a timeless fixture that will last you many, many years.
Looking for more lighting ideas? Be sure to check out our collection of mason jar kitchen lights. Now, which of these mason jar lighting fixtures will you add to your home?
Looking for more farmhouse style ideas? Click here to see how to make a farmhouse fresh eggs sign or here to see our collection of farmhouse pillows.
A Year of Jar Crafts
Sign up for our email list to get a FREE book with an entire year of jar crafts! 12 months, 12 crafts, tons of fun!