I have some super fun solar mason jar lights for you today. These lights will be the perfect addition to your yard plus they are solar powered so no need to worry about running electricity. I made these winter themed but you can definitely change them up for the seasons easily. This project was originally posted over at
Crafts Unleashed
but I am republishing in case y'all missed it.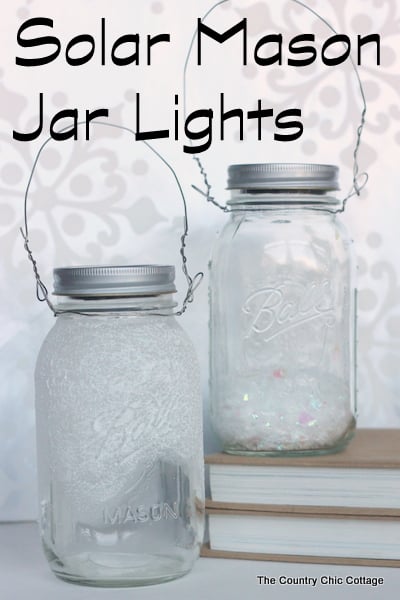 Solar Mason Jar Lights Supplies:
The above products were provided to me as part of my design team status with Consumer Crafts however all projects and opinions are my own.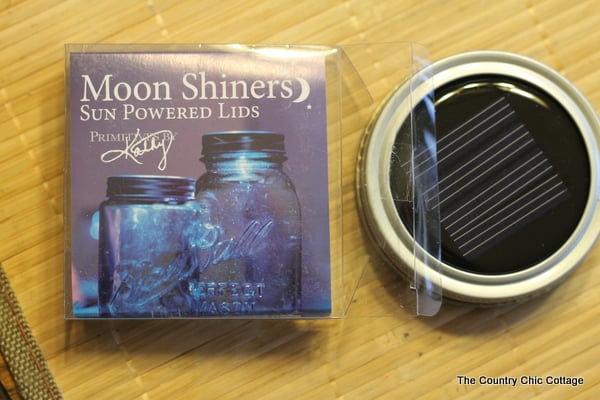 Your solar light will come packaged as shown above. You will need to remove the pull tab for the light to work, and charge it for a few hours in the sun prior to use.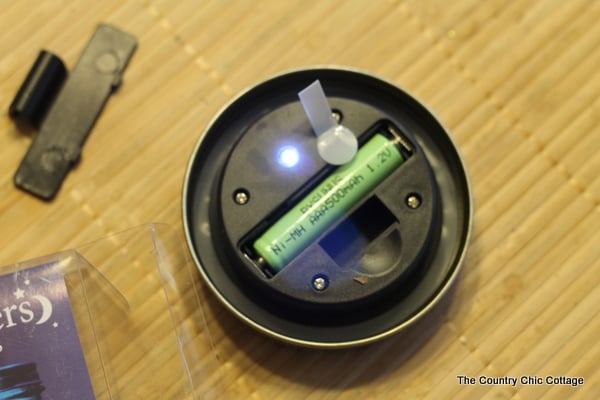 There are two winter versions of the solar mason jar lights that I am going to show you today. First up is one painted with a little glitter snow.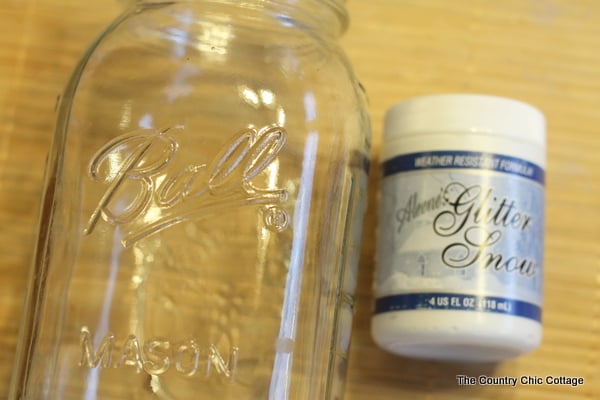 Use a foam pouncer brush and add glitter snow randomly to the jar. Allow to dry completely before continuing.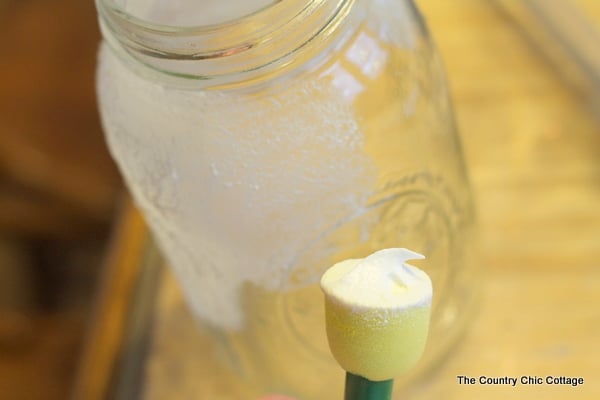 The second version just involves adding loose snow to the bottom of your jar. This is the non-permanent version that will be easy to change with the seasons. Because the light is in the top and does not get hot, adding items to the jar is fun and easy.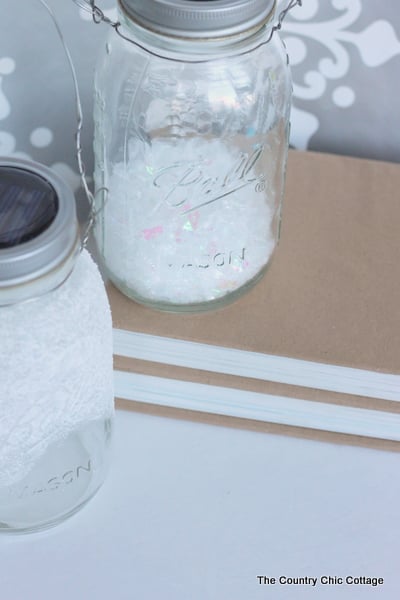 Now lets make the jar into a hanging lantern. Grab your floral wire and some pliers. First, start with adding a loop with your pliers.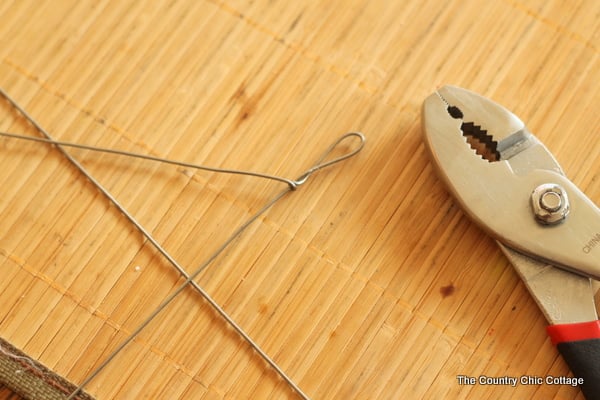 Place the wire around your jar mouth and get the location for your second loop, which should be directly across from your first.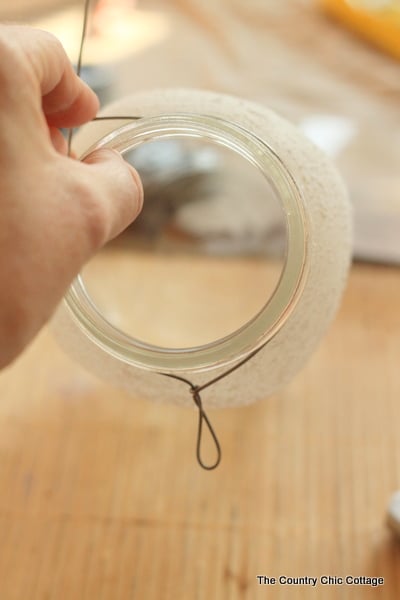 Place a second loop in your wire and then stretch it around the mouth of the jar. Use the pliers to secure, twisting very tightly.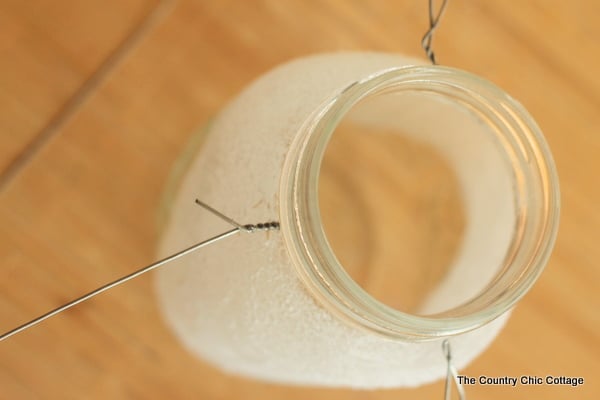 Cut off any excess and bend the twisted wire down to avoid injury.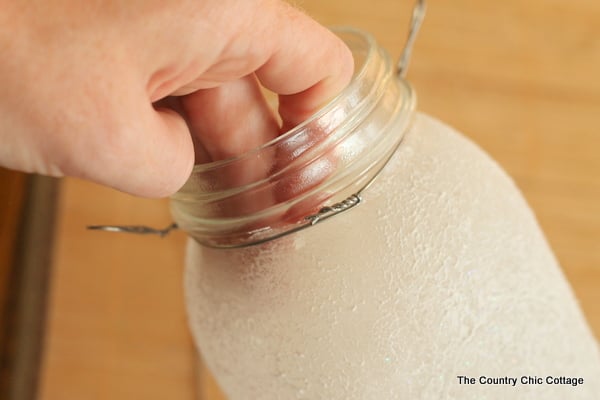 Use a second wire to create a handle by putting it through the loops and twisting to secure.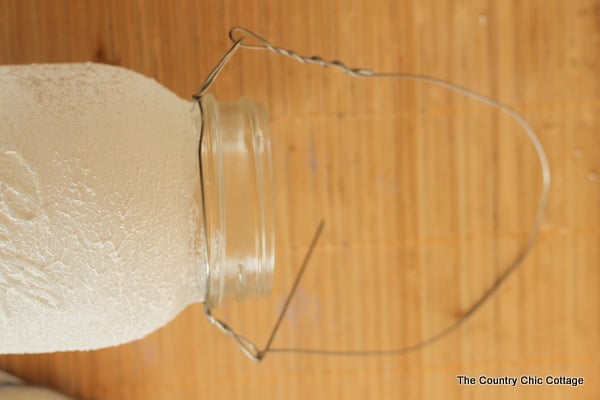 You are ready to light up the night with your new solar mason jar lights. Look at the way the light sparkles from these great mason jar lanterns.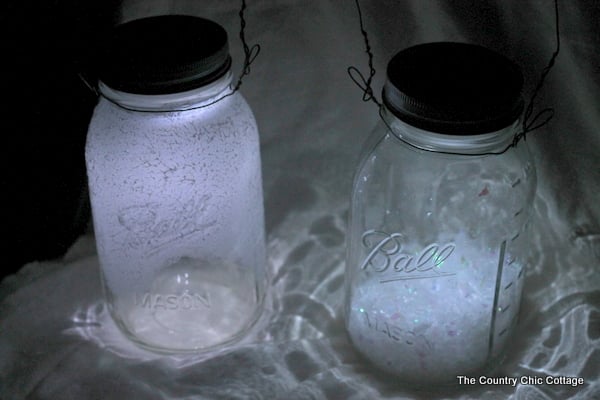 What items will you add to the inside of your solar mason jar lights? Snow? Or something less seasonal? Just grab the lighted lids from Consumer Crafts and make your own version today.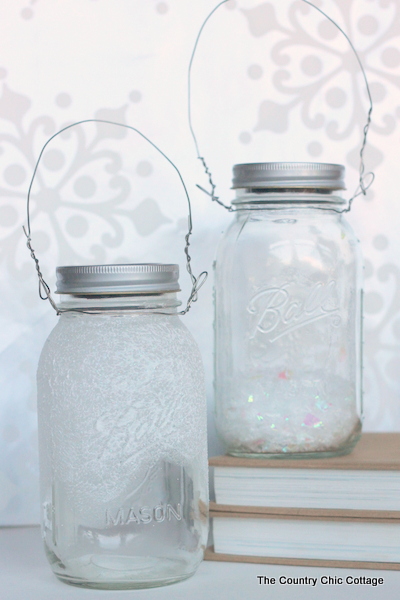 This post is done as a part of my design team status with Consumer Crafts however all opinions and projects are my own.
A Year of Jar Crafts
Sign up for our email list to get a FREE book with an entire year of jar crafts! 12 months, 12 crafts, tons of fun!