Did you know that you can make your own mason jar planter from concrete? It is actually a fairly easy process and this adorable mason jar shaped pot can be yours. You can of course make an extra for a gift but you will definitely want at least one in your home. Remember that this is mason jar week and I have even more mason jar crafts from my blog partners for this series at the bottom of this post. You can also catch up with the projects from day 1 and day 2.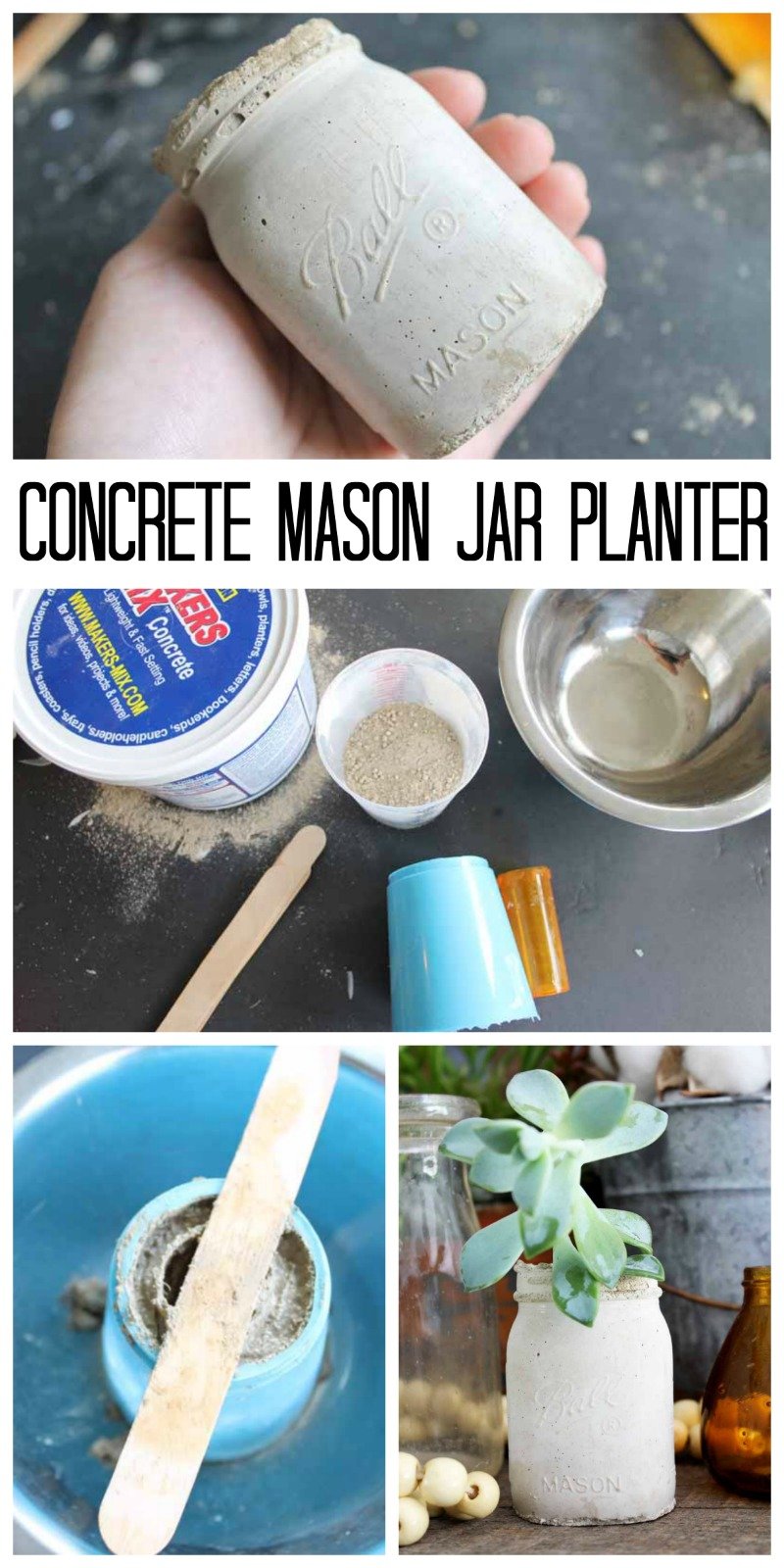 Supplies needed to make a mason jar planter:
Start by following the instructions here for how to make your mason jar mold. Then add mold sealer to the bottom of your mold being sure not to leave any gaps. Press well into the bottom of a metal bowl.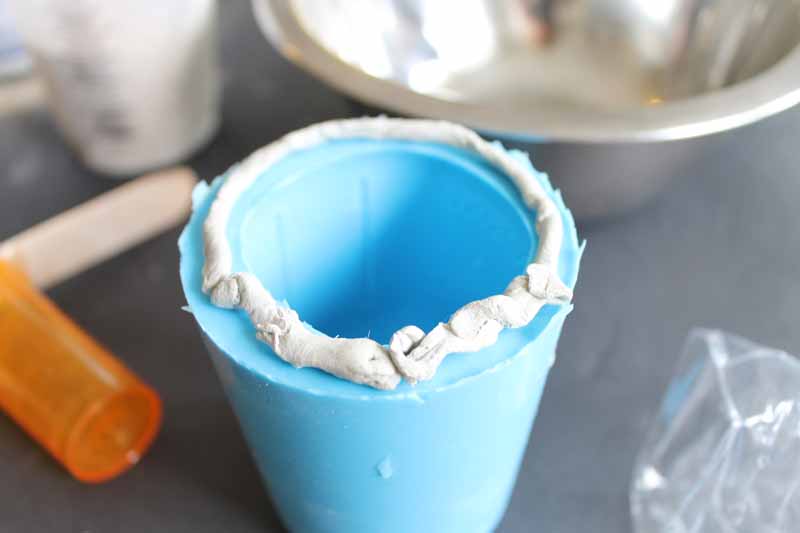 I used an old pill bottle to make my hole in the center of the mason jar planter. Add a "handle" to your pill bottle with some hot glue as shown below. This will ensure that it does not sink too far and that you are able to remove it easier.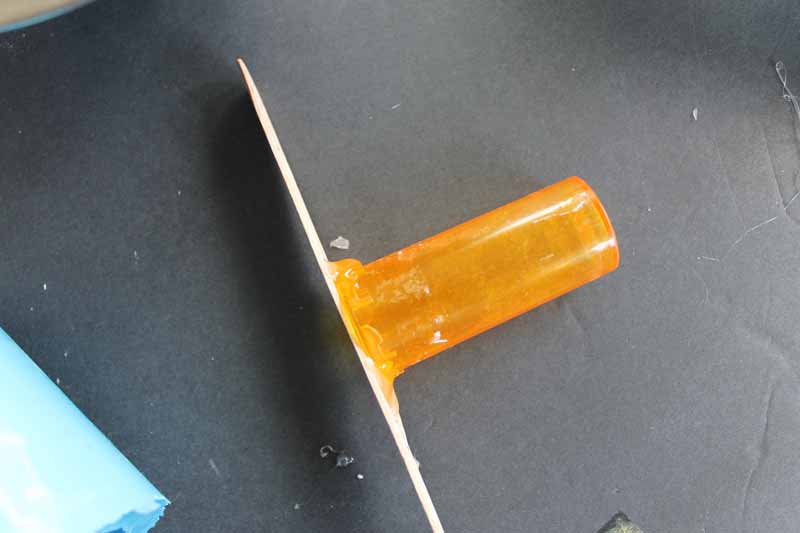 Coat both the inside of your mold and the outside of the pill bottle with oil or cooking spray. Now you need to mix the concrete in your mixing cup. Measure according to the package directions for a thin mix then add a little more water. About 1/2 to 1 tablespoon of additional water should work. I found that this thinner mix worked best with the mold and allowed me to get the fine detail. NOTE: You should measure and mix the concrete with utensils that you can throw away. Start adding your concrete mixture to the bottom of the mold. Use an additional craft stick to press the concrete into the bottom and sides as you add.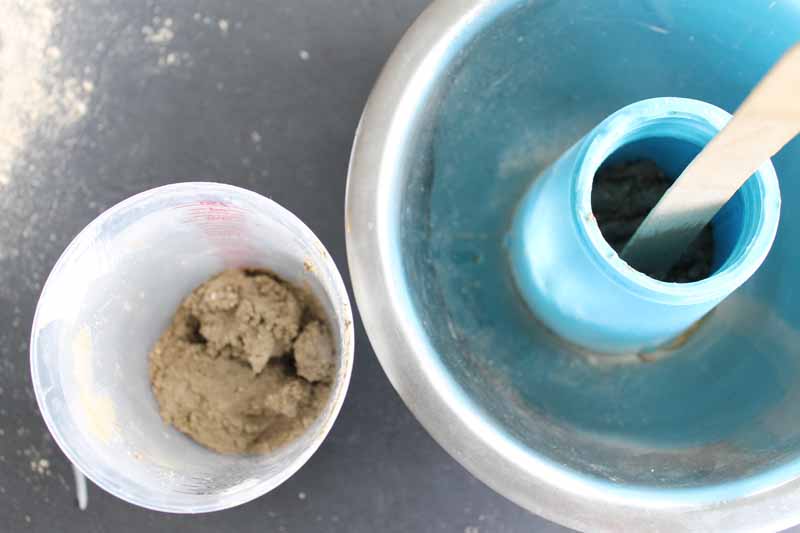 Fill the mold almost to the top and then press your pill bottle into the center. The mixture should come almost to the top but not quite. If you have too little, remove the pill bottle and add more. If you have too much, remove the pill bottle and remove some. Then press your pill bottle into place once more. NOTE: The stir stick on the pill bottle will prevent you from pressing too far into the mold.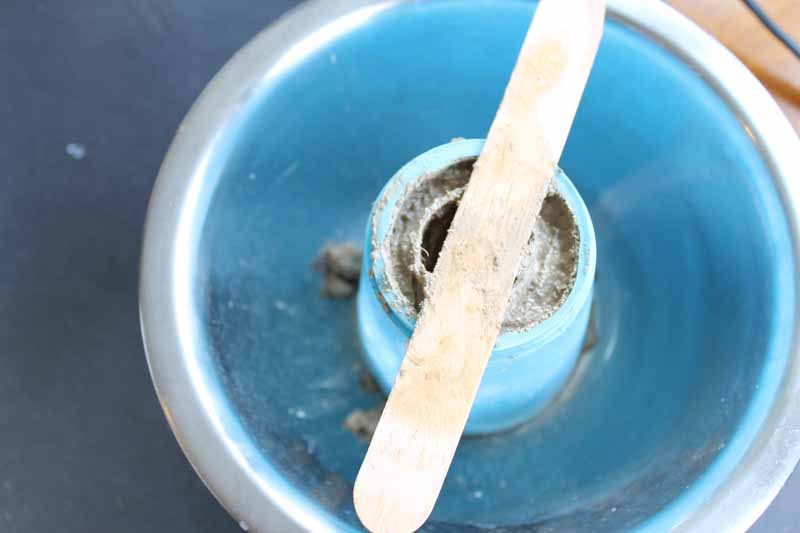 Now all that is left to do is wait. Allow your concrete to cure completely before removing the pill bottle or the mold. Since we added some additional water to the concrete mix, you will need to wait longer then the directions indicate for everything to cure. I waited about an hour before removing my mold. Remember that your mold is reusable! It took me a few tries to master this technique and it may you as well. Just keep trying until you get a perfect mason jar planter.
Once everything is cured, just remove the mold from the metal bowl. Next remove the pill bottle from the center by twisting (you may need pliers). Then just work your mold until the planter pops free. Add in dirt and a plant and your cute planter is ready for display.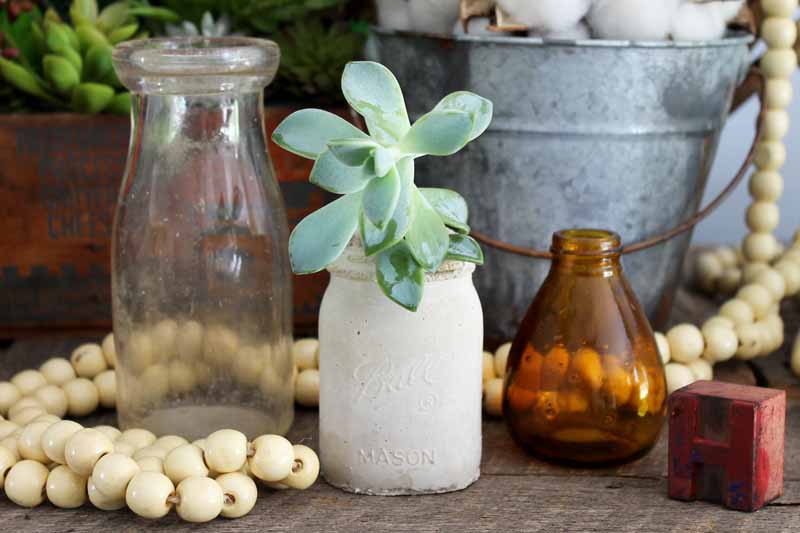 Just look at the detail on this one! Would you believe that this is concrete? I know that I wouldn't….and I made it! This is one unique project that any mason jar lover will appreciate.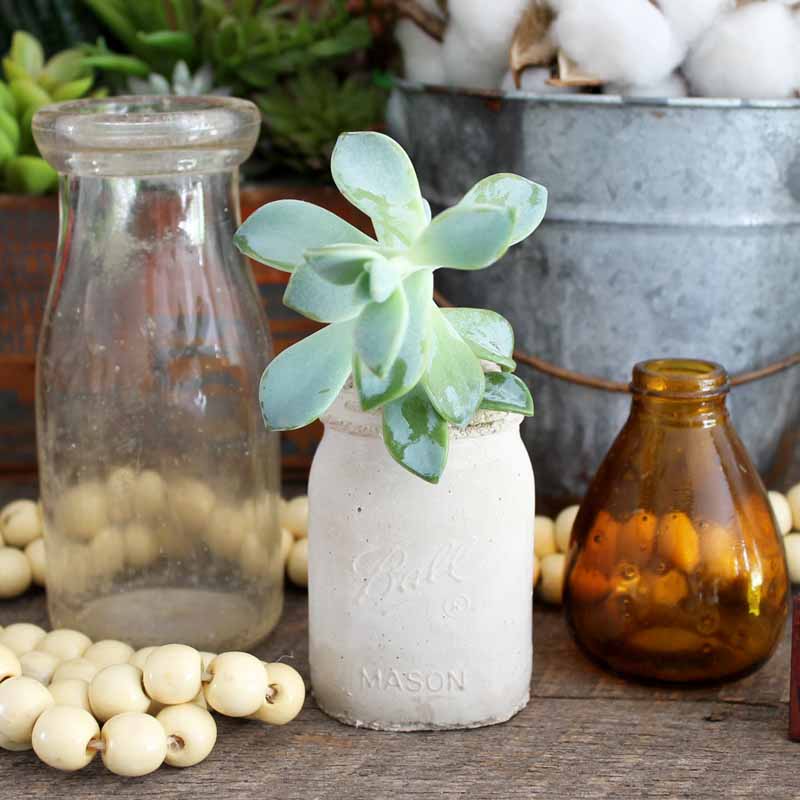 Grab your supplies and get started on making your own mason jar planter today. You will love the look of this one around your home!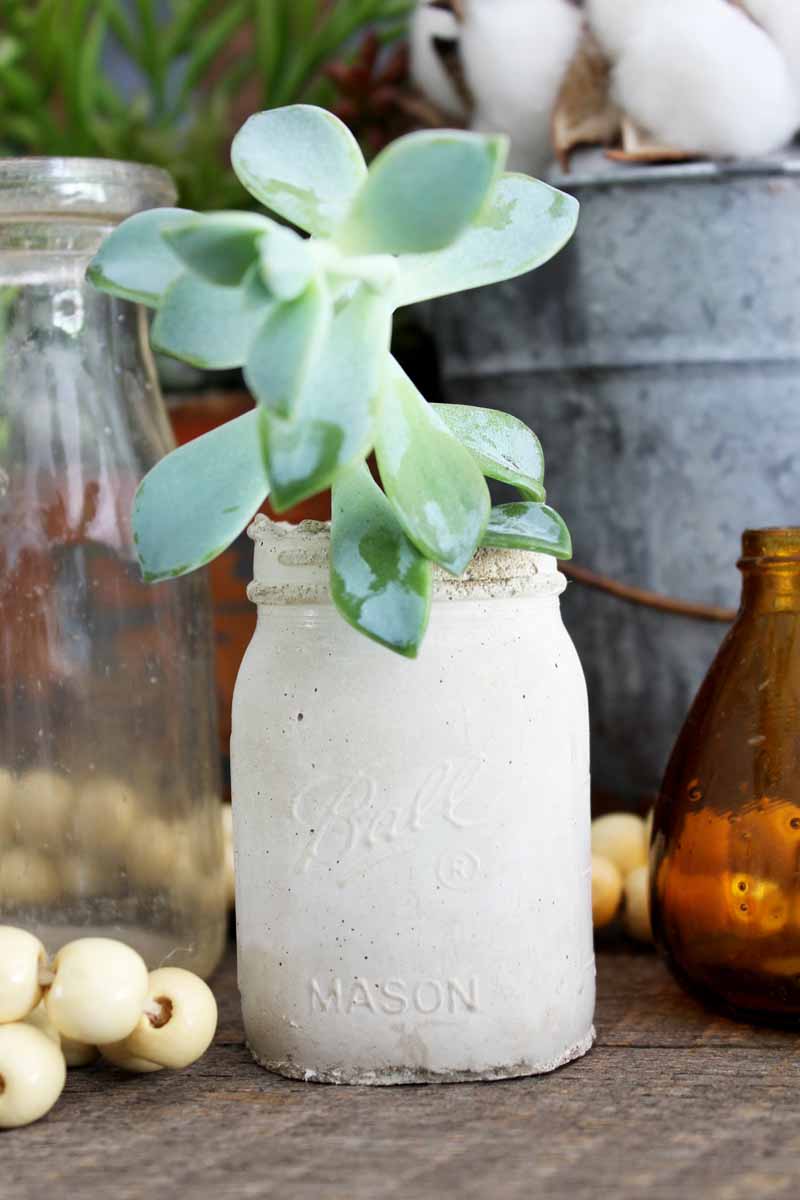 Love this mason jar planter and want more ideas? You might also like the links below!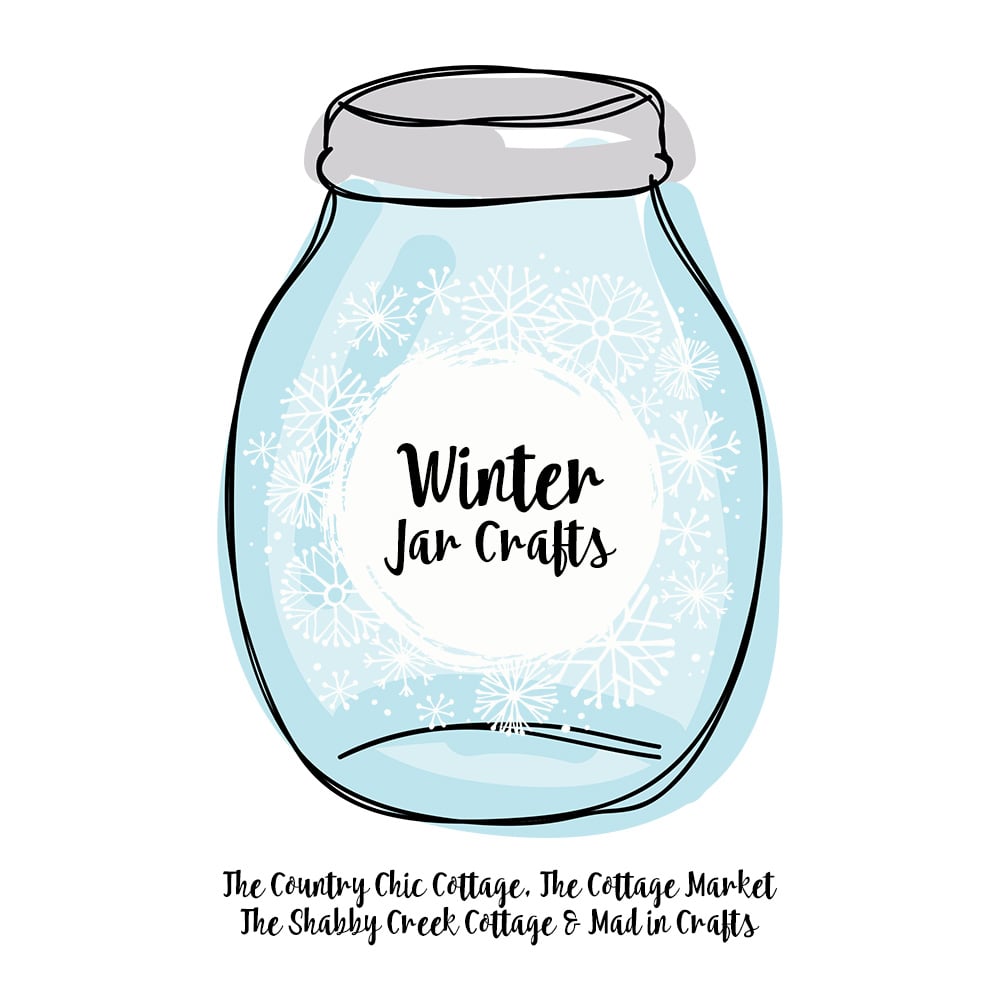 A Year of Jar Crafts
Sign up for our email list to get a FREE book with an entire year of jar crafts! 12 months, 12 crafts, tons of fun!