I have a fun little treat for y'all today. You can print this Meet the Fockers bathroom art for your home. Just click below to print for free. This is a fun sign with the famous Meet the Fockers quote "if it's yellow let it mellow, if it's brown flush it down". It is meant to be a funny, quirky addition to your bathroom. Download and print yours below then hang to make your guests giggle! After all, who wants to be serious in the bathroom??
Just click here to print or on the image below. Download and print on your home printer for some really cheap bathroom art. Make sure your cartridges have enough ink because this one will take quite a bit of yellow. It is still super cheap for a piece of unique art for your home.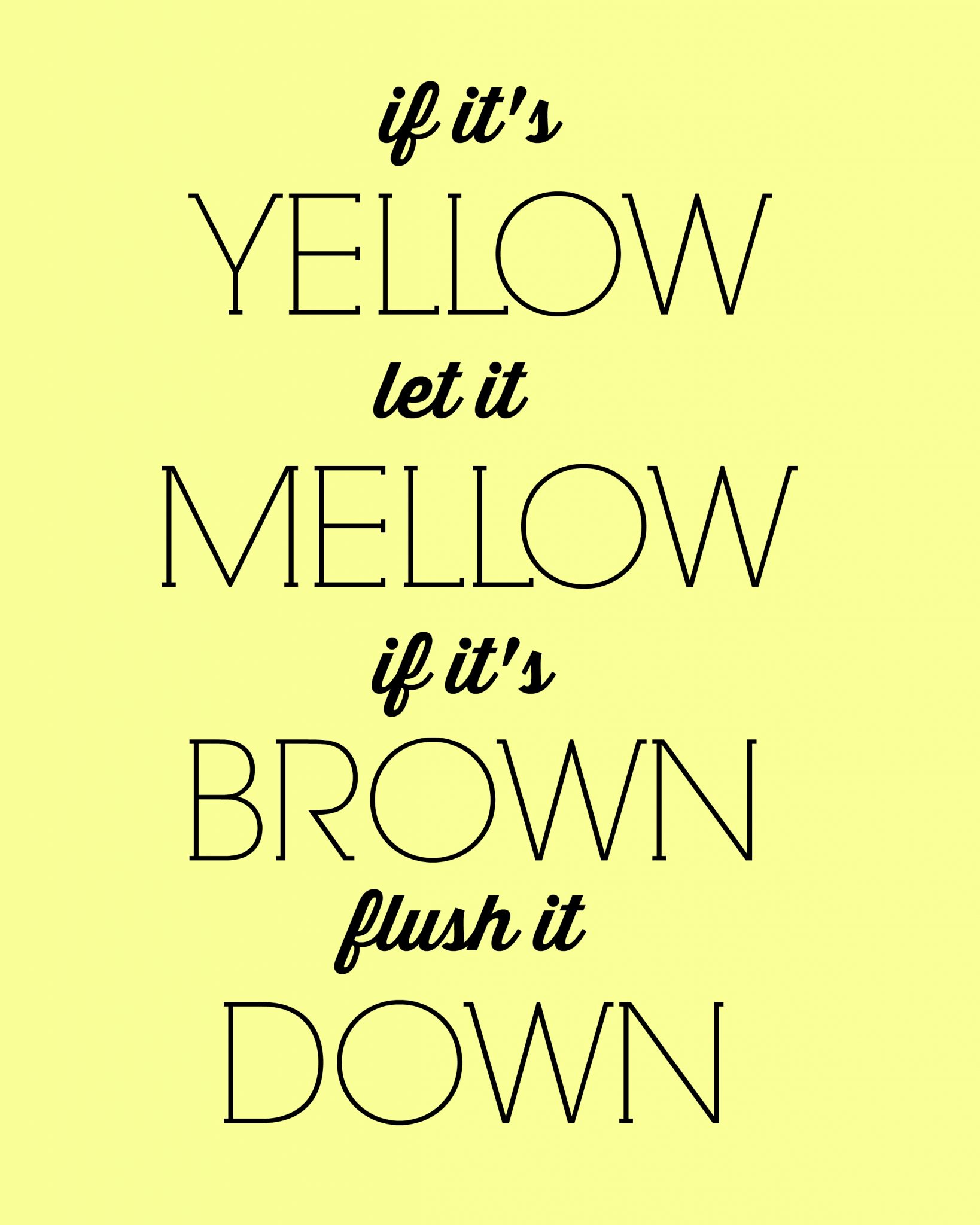 I added our print to a white frame then used it in the bathroom that was remodeled by Bath Fitter. You can see more of the pictures of the bathroom at that link.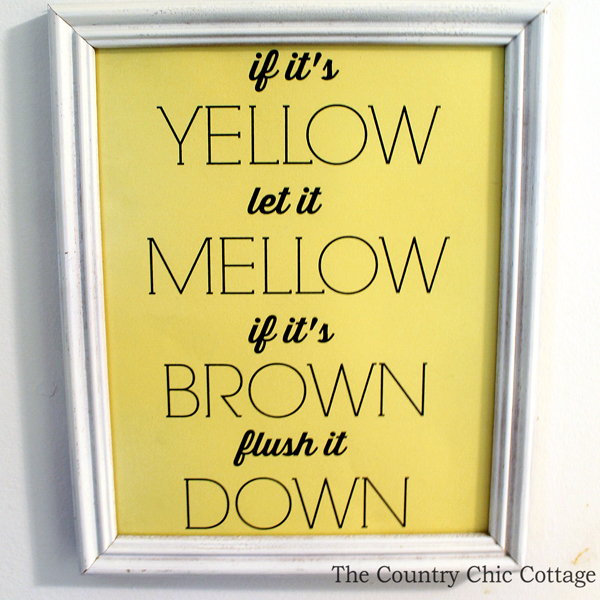 This art is sure to make guests chuckle a little bit when using the bathroom. This is really intended to be a quirky art print however if you are in a drought area, this might be a sign that is needed around your home. Either way, enjoy this Meet the Fockers bathroom art in your home!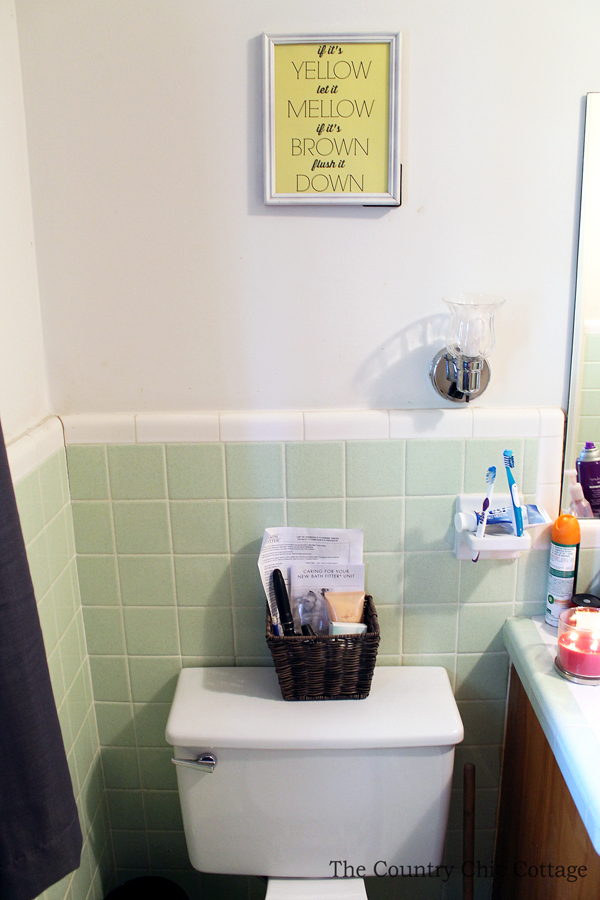 Need another idea? Check out this printable witty bathroom art from Cul-de-sac Cool! You can print all four options below! Pick your favorite and hang in your home.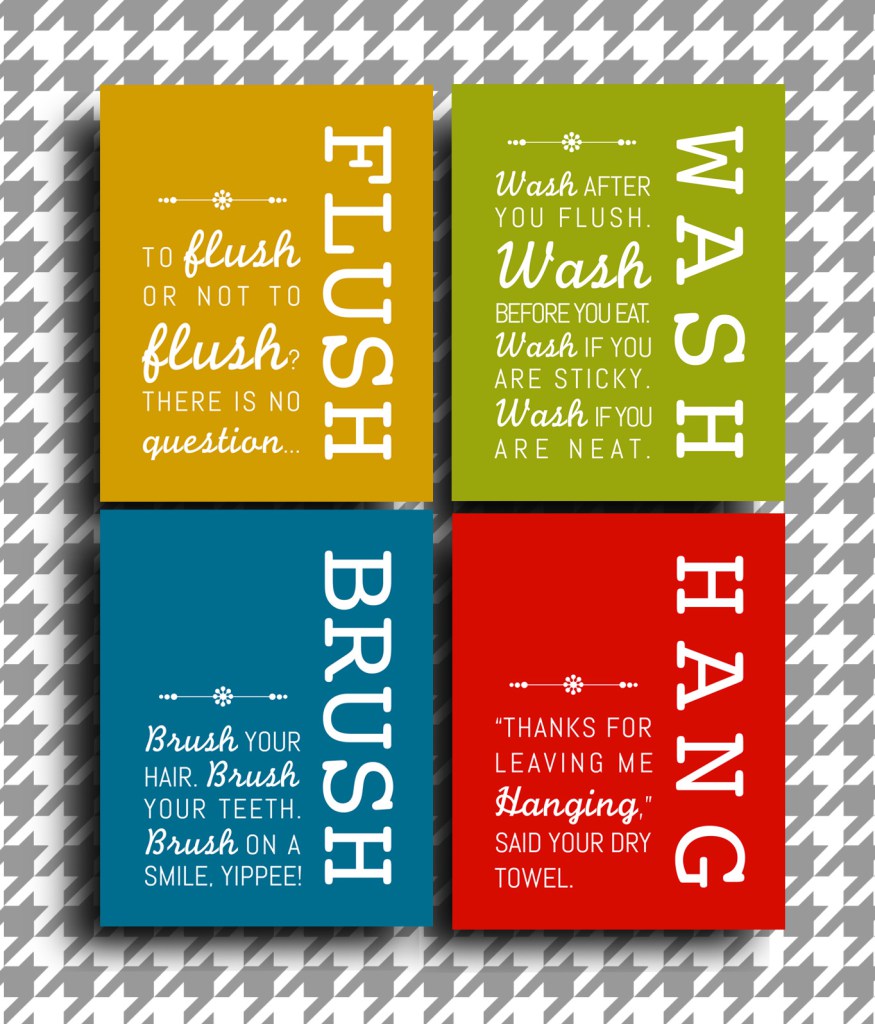 You can also buy some funny bathroom art similar to our Meet the Fockers bathroom art on Amazon. Search around below to find the perfect addition to your home. The links below are affiliate links.