I have a fun little treat for y'all today with my if it's yellow let it mellow printable bathroom art. You can print this Meet the Fockers bathroom art for your home. Just see below for how to print it for free. This is a fun sign with the famous Meet the Fockers quote "if it's yellow let it mellow, if it's brown flush it down". It is meant to be a funny, quirky addition to your bathroom. Download and print yours below then hang to make your guests giggle! After all, who wants to be serious in the bathroom?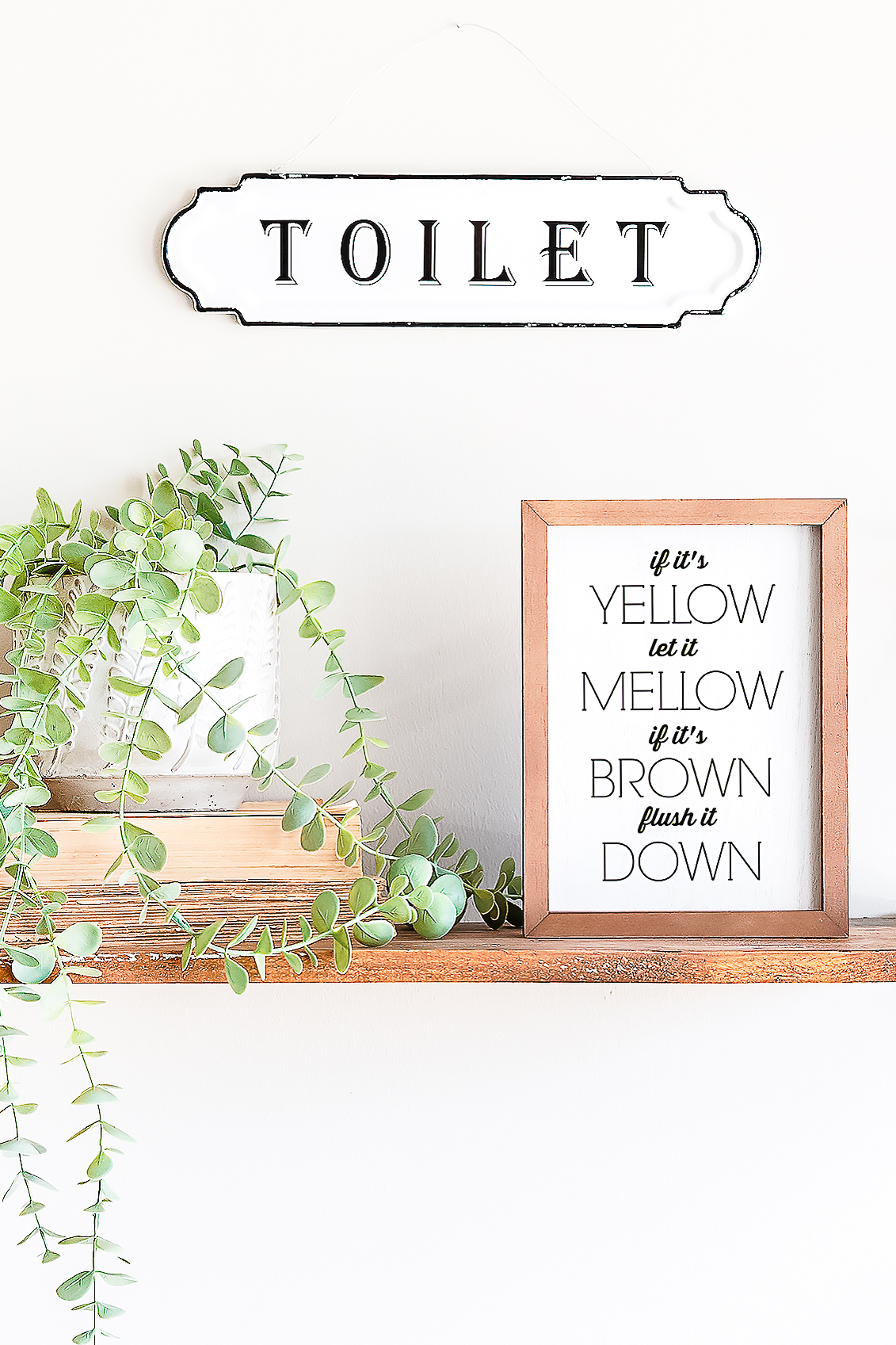 If It's Yellow Let it Mellow Bathroom Art
Ready to download and print this cute art for your home? You just need to sign up for the newsletter in the box below and the file will be sent to your email address. Look for a box below with a picture of the download that you want then add in your information. Already get the newsletter, just add your information again as you won't be signed up for anything further. Then once you get the file, just unzip the folder to print. I actually have a version with a white background as well as a yellow.
Please note that this file is for personal use only. You can also contact me if you have any issues with your free printable bathroom art.
How to Use This Printable Bathroom Art
Once you get the email with your file, download and print on your home printer for some really cheap bathroom art. This is a great way to get unique art in your home for less money. Once you print, add to a frame then you can hang this one on a wall or add to a shelf in your bathroom.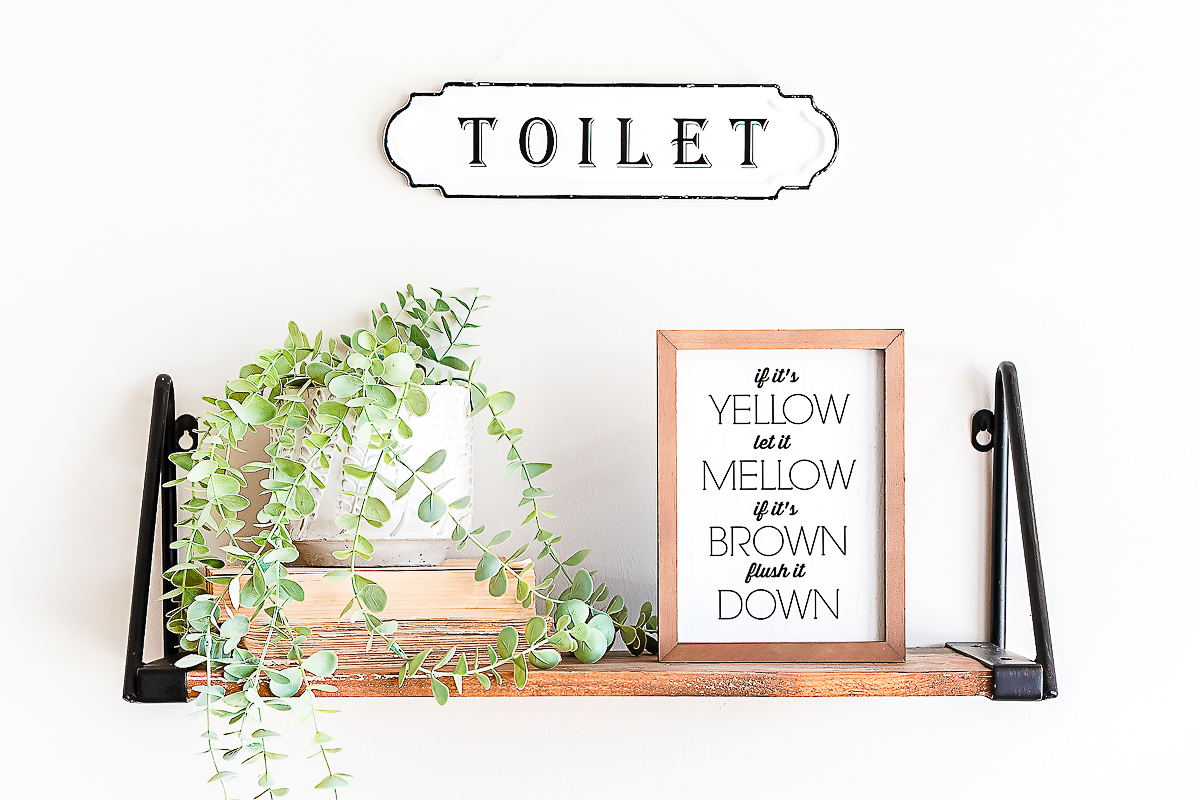 I have used this art in the bathroom that was remodeled by Bath Fitter but this is seriously perfect in just about any style of bathroom. From rustic to modern decor, I think we could all use a little fun in our lives!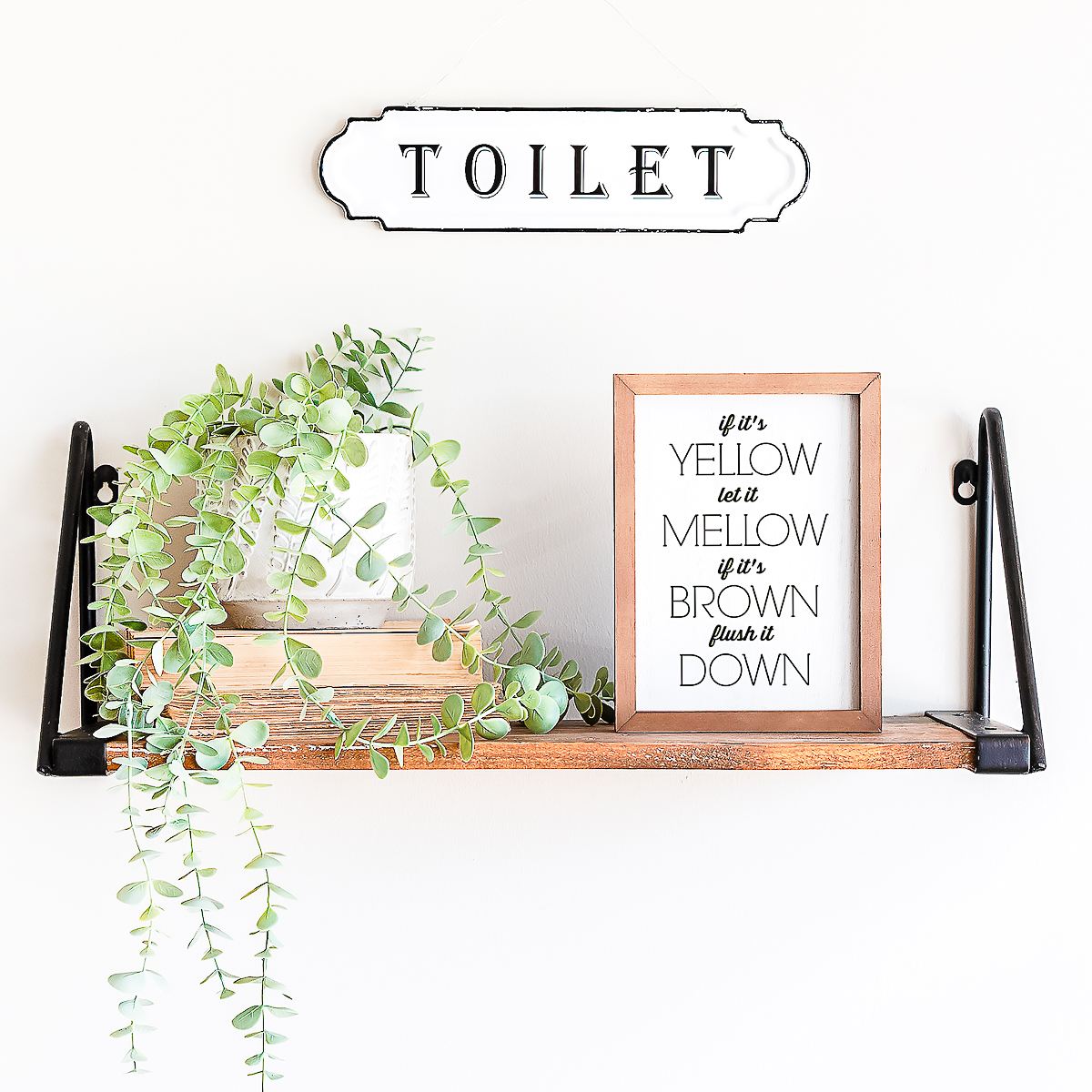 This art is sure to make guests chuckle a little bit when using the bathroom. This is really intended to be a quirky art print however if you are in a drought area, this might be a sign that is needed around your home. Either way, enjoy this Meet the Fockers bathroom art in your home!
Need another idea? Check out this printable witty bathroom art from Cul-de-sac Cool! There are four options in that post that you can either add to the printable art above or use it instead. Either way, you are sure to love the new additions to your bathroom!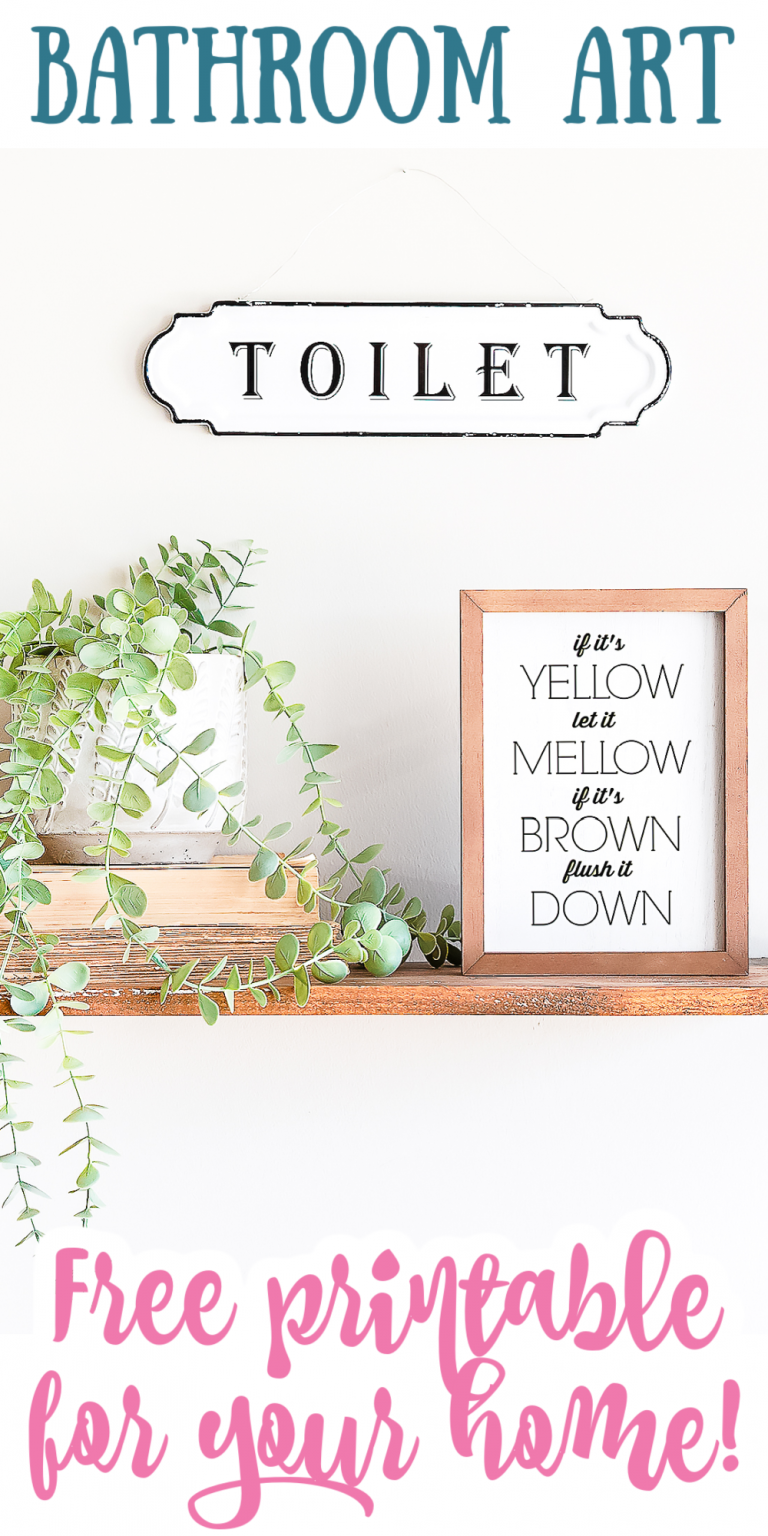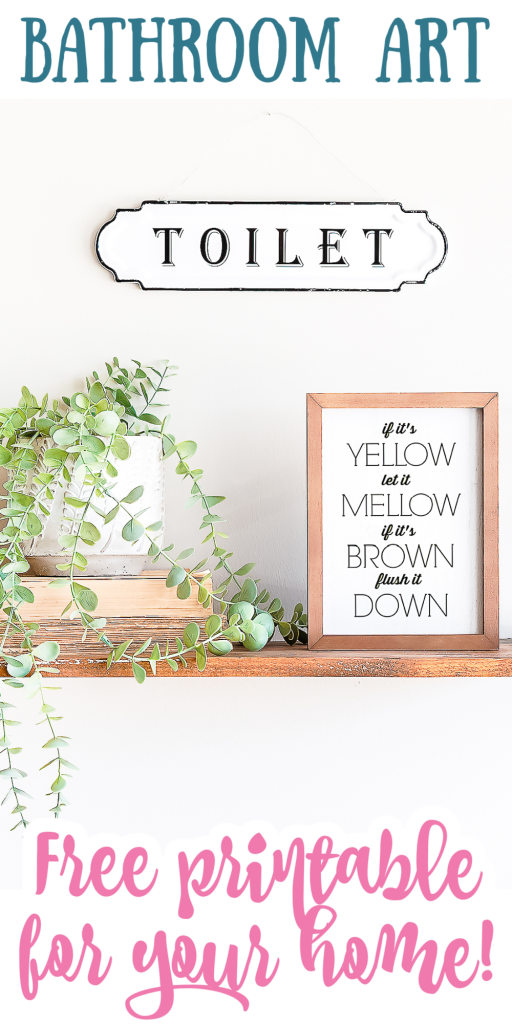 Buy Some Cute Bathroom Art
You can also buy some funny bathroom art similar to our Meet the Fockers bathroom art on Amazon. Search around below to find the perfect addition to your home. The links below are affiliate links.