Time for the fall mantle party over at The Nester! Y'all know I just had to find a mantle, right? We don't officially have a mantle but I do have a big ol' shelf in the living room.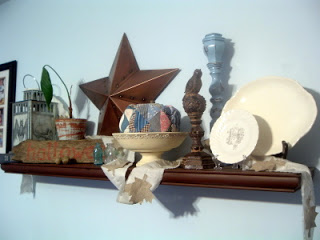 So I decked it out for fall!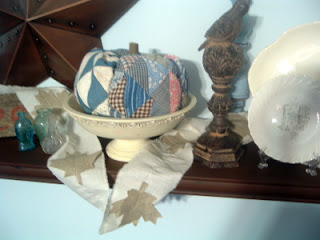 Still loving those vintage quilt squares so I made a pumpkin (or two!!) with some of them.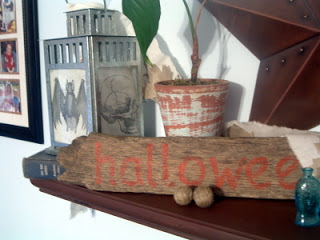 And who can get enough barnwood? Not me that is for sure! I free handed "halloween" on this one then distressed it…love…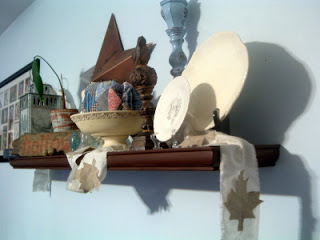 I ran some garland all over it for a touch of fall leaves! My pepper mill finial is still standing tall!
And as promised, I added in my spooky lantern from yesterday. It sits atop a vintage textbook…I can't get enough of those either…
Course I am linking this one up with The Nester! Y'all stop on by there and join in the fun!!
Posted at the Fall Decor party on Hooked on Houses.
Posted at Whatever Goes Wednesday on Someday Crafts.
Posted on the Fall Mantle Party on Stories of A to Z.
~Thanks for stopping by!~
Weekly Newsletter
Subscribe to get our latest content by email every week!