Do you love that shiny, eye-catching metallic fall decor you see in all the stores? Now you can create your own! Make your own metallic painted pumpkins with this tutorial.
Carving pumpkins may be a time-honored tradition, but you can't really keep those carved pumpkins as part of your indoor Halloween decor unless you want your home to smell like a rotting pumpkin (eewww!).
However, I have a way to avoid the mess and glam up your Halloween decorations too! This year, try pumpkin painting!
Painting pumpkins has quickly been catching on as a new hot Halloween activity to do solo or as a family for several reasons. It doesn't require any potentially dangerous or sharp items, it's easy for people of all ages, and it allows for some incredible decorating creativity (glitter pumpkins, anyone?)!
Today, I am taking this painted pumpkin idea and creating some timeless metallic pumpkins.
This activity is different from making our Marbled Pumpkins With Resin, but the final result is just as amazing.
Note: If you can't get enough of pumpkin crafting in the fall (me neither!), check out our DIY Burlap Pumpkin Wreath, Fabric Pumpkins, and Sweater Pumpkin projects.
How To Make Metallic Painted Pumpkins
Pumpkin carving has its place, but pumpkin painting is SO much fun! Let's paint some pumpkins….metallic!!
Supplies Needed
For this project, you can use any non-fabric faux pumpkins you can find from craft stores or even the Dollar store.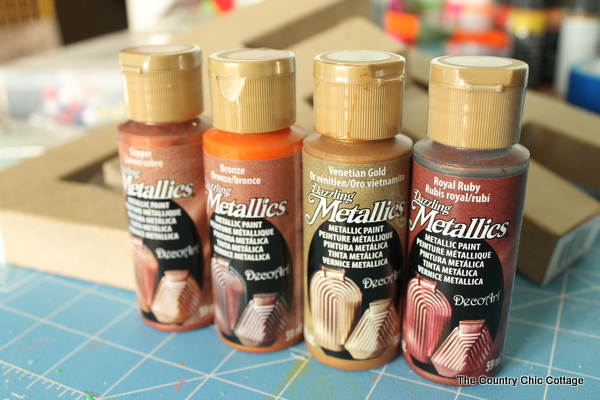 Metallic Painted Pumpkins Instructions
The process for making these decorative pumpkins is super simple.
I had several faux pumpkins that needed a bit of a facelift and chose to use a bit of all four of the colors shown in the picture on various pumpkins I had in my stash!
Step 1
Gather any pumpkins that need a facelift and make sure their surfaces are clean and dry.
Step 2
Paint two to three coats of Dazzling Metallics paint on them. Let your painted pumpkins dry completely before moving or displaying them.
That's it – easy, right? The results will be stunning, and you can use these pumpkins in your fall and holiday decor year after year.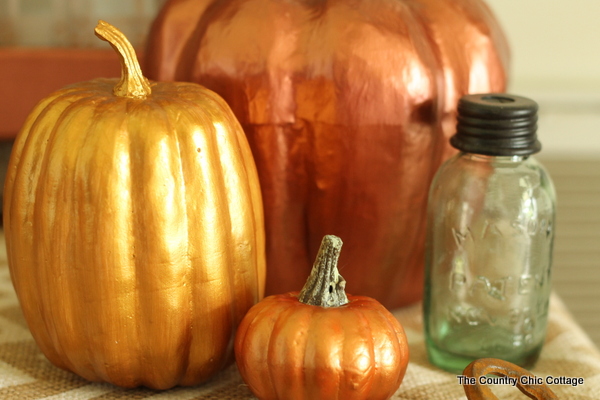 FAQs
Here are a couple of questions that I see readers ask about making this painting project. If you have a question, please check to see if I've already answered it below. Don't see your question? Leave it for me in the comments!
What kind of paint will stick to pumpkins?
I highly recommend using acrylic paint over oil-based paint. Acrylic paint is water-based, so it doesn't have the fumes to contend with. Also, it's a breeze to clean up with a rag if you make a mess and need to start over again.
Finally, it dries much faster than oil-based paint, which is a huge bonus for families.
Is it better to paint or spray paint a pumpkin?
You can use acrylic spray paint to paint your decorative pumpkins. However, if you want to paint them with metallic paint, you need to use a paintbrush with the DecoArt Dazzling Metallics collection.
Try Pumpkin Painting Yourself!
The paint actually looks like metal when dry, which is completely amazing to me. You can choose any colors you like from the entire Dazzling Metallics line, which has many options available.
You will have a gorgeous display of metallic-painted pumpkins in just minutes. Arrange them for everyone to see on your mantle, side table, or as a centerpiece on your dining table. Guests will pepper you with questions about where you got them and then be amazed when you tell them you painted them yourself!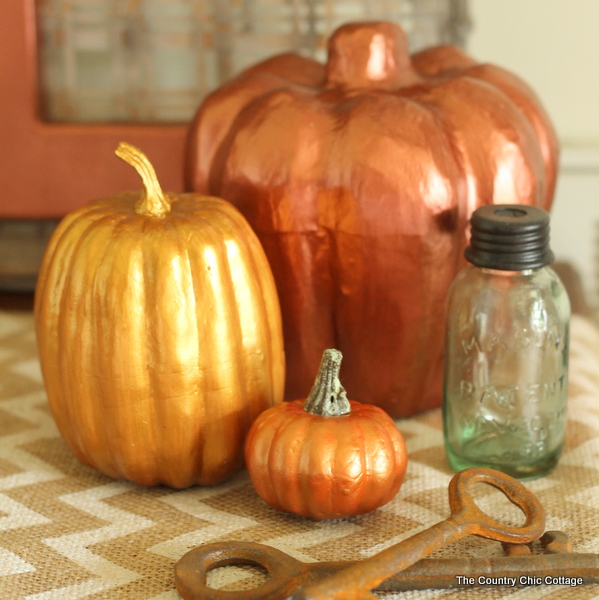 More Fall Crafting Inspiration
If you love this easy fall-themed project, check out these other popular crafts too!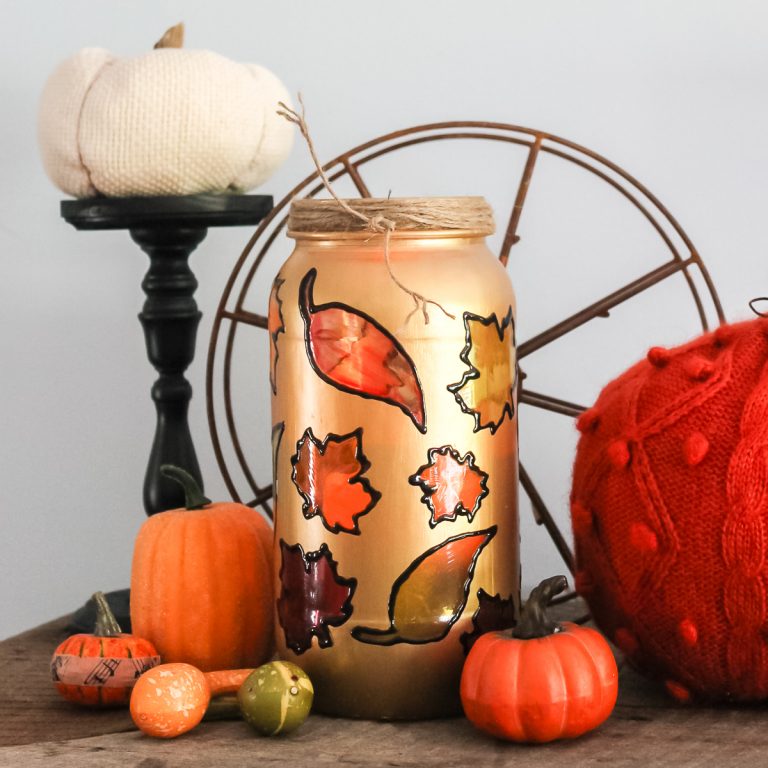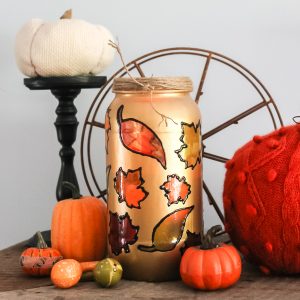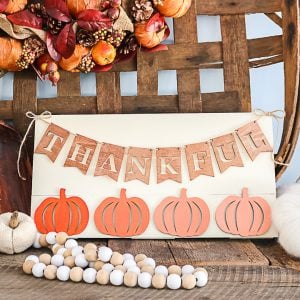 Thankful Sign for Fall
Make this cute fall sign from wood and add it to your home's decor this autumn.
Read More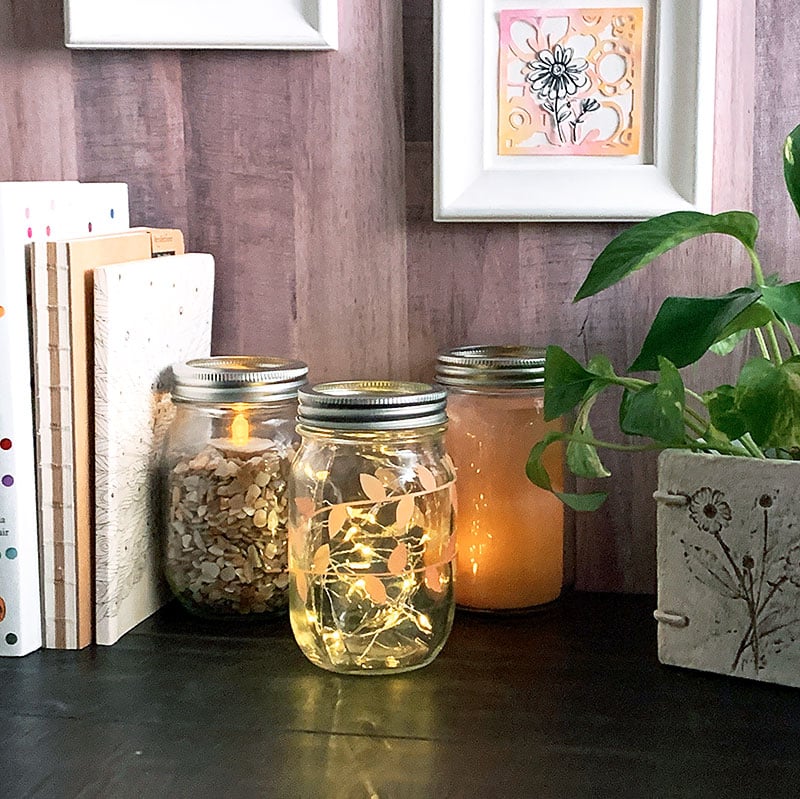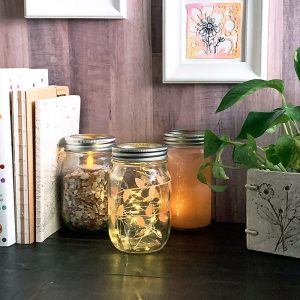 Fall Fairy Light Luminary
This quick and easy fall fairy light luminary is the perfect accent for your autumn home decor.
Read More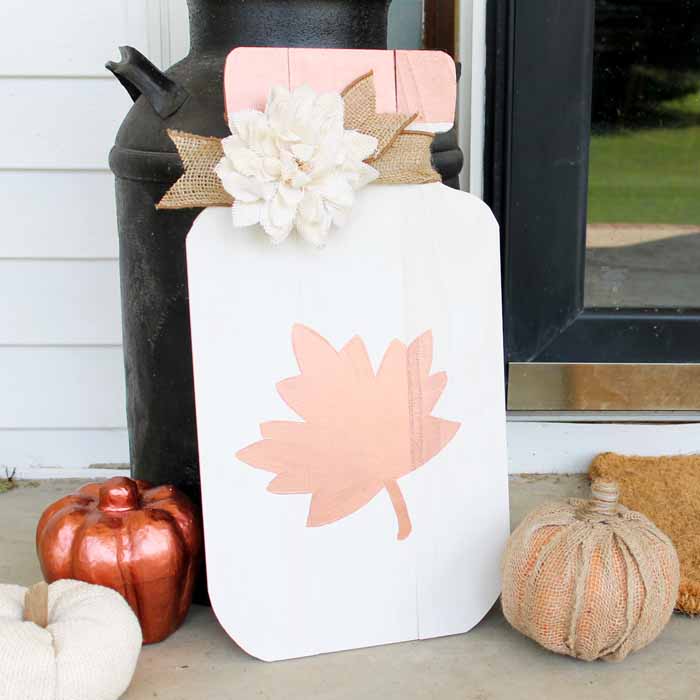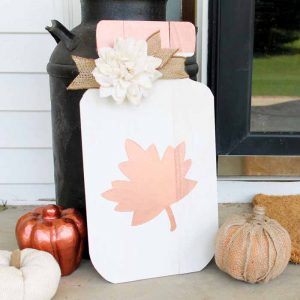 Fall Leaf Mason Jar Sign
Make this mason jar sign for your porch this fall. This method is so easy and will make creating a sign in a mason jar shape super simple. Follow our instructions then paint a sign for every holiday. Use them as jar wall décor or as a decoration outdoors. Either way, you are sure to love the results!
Read More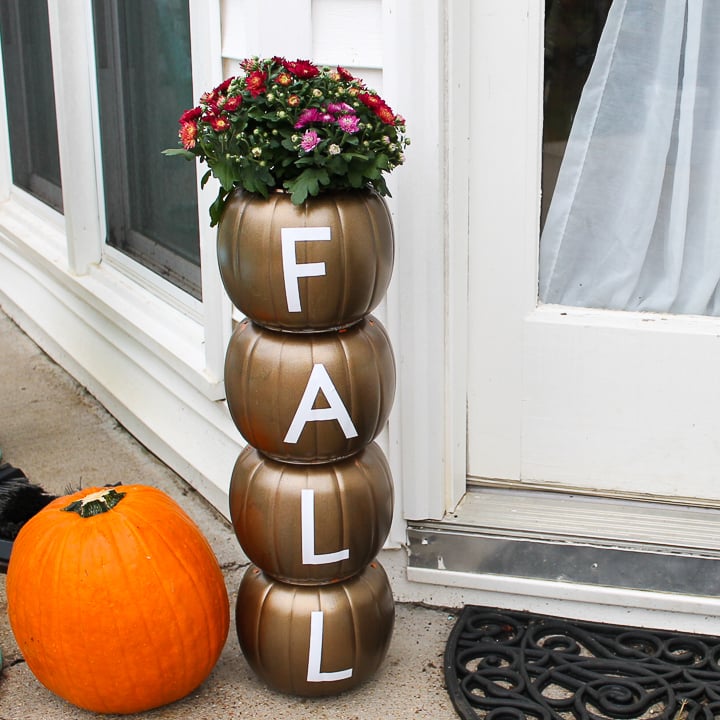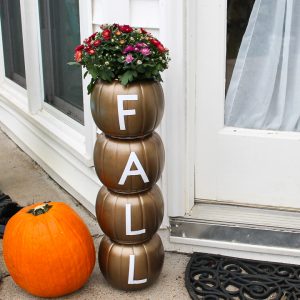 Pumpkin Planter
Make the perfect planter for fall with your Cricut machine!
Read More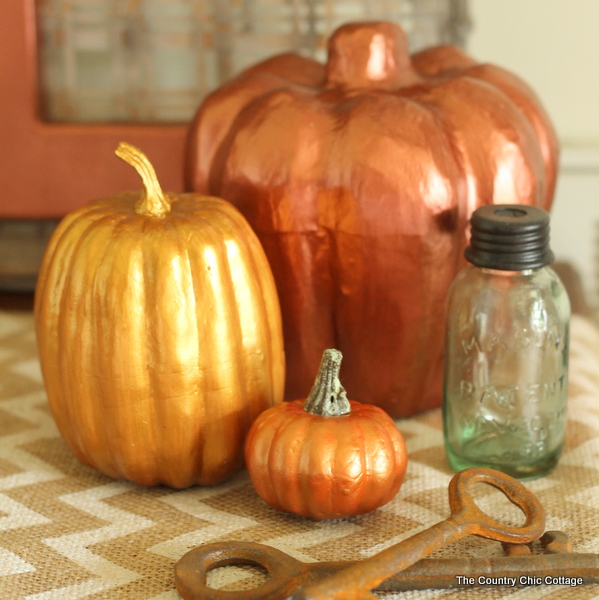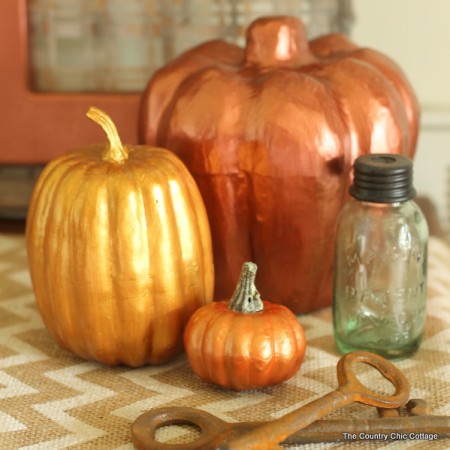 Metallic Painted Pumpkins
Take your old faux pumpkins and give them a shiny metallic facelift with this easy tutorial.
Supplies
DecoArt Dazzling Metallic Paint

Colors: Copper, Bronze, Venetian Gold, Royal Ruby

Craft pumpkins

various materials work, including foam, plastic, and paper mache
Instructions
Clean and dry the surface of your faux pumpkins.

Paint 2-3 coats of metallic paint on each pumpkin. Make sure the paint dries completely between each coat and after the final coat before displaying.
Tried this project?
tag us to show off your work!