This post and photos may contain Amazon or other affiliate links. If you purchase something through any link, I may receive a small commission at no extra charge to you. Any supplies used may be given to me free of charge, however, all projects and opinions are my own.
I have been on a cleaning and organizing roll this year. In my hunt for the perfect products to organize my home, I ran across all sorts of things that just amazed me. Y'all need these organization products in your life. Seriously. A few of these I have already put in my home and love. Others are just on my wishlist for now. Either way….these little gadgets will change your home and life!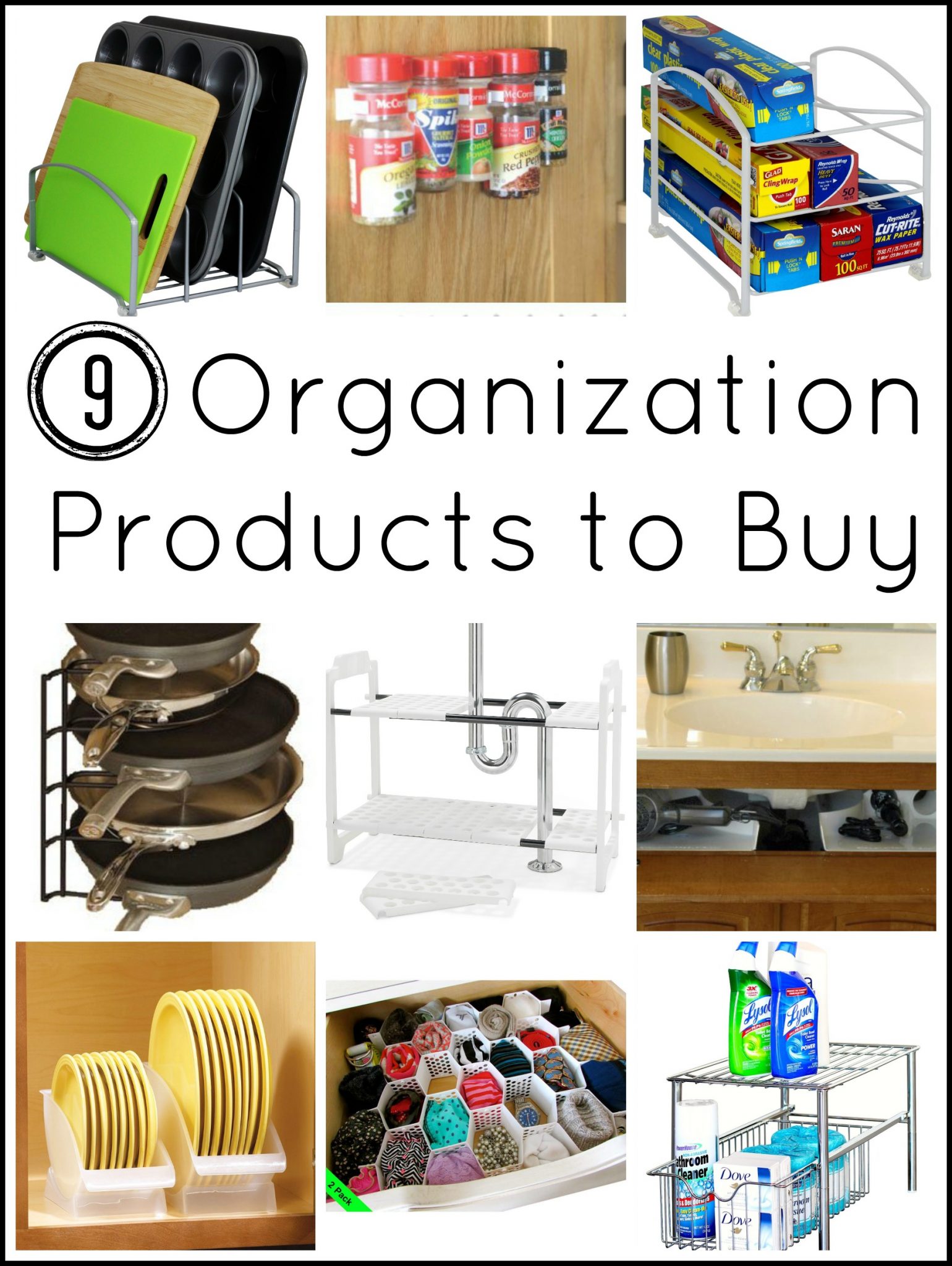 Now onto the amazing products! First up is something that I have under my kitchen sink and it is a life saver. No more wasted room with this expandable under sink shelf organizer
! It can be modified to fit anywhere y'all! Get one for your kitchen and bathroom sink cabinet as well.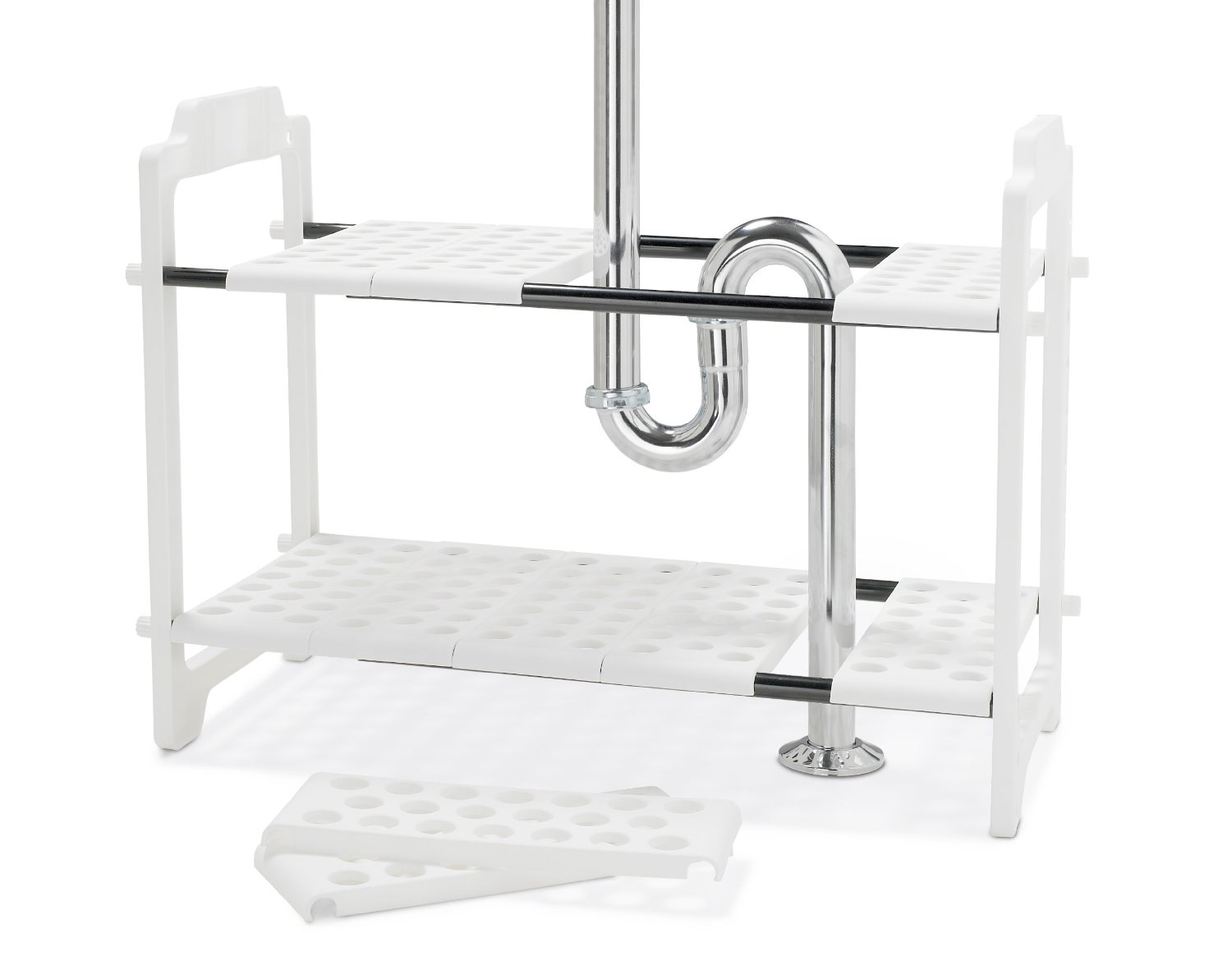 Need another wasted space saver. This curling iron holder
turns that "fake" drawer front in your bathroom into amazing storage for all of your hair accessories. Tired of your blow dryer laying on the counter? No longer y'all!! Order this today!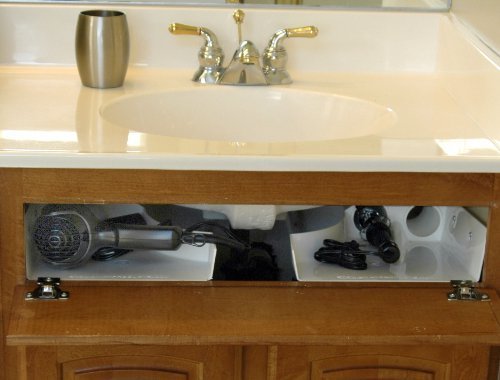 I have stacked the plates in my cabinets for YEARS. What happens when you need that plate from the BOTTOM of the stack? Sigh. What a nightmare. Then I found these kitchen plate organizational holders
and realized I have been doing all of this so wrong. This is the way your plates are meant to be stored!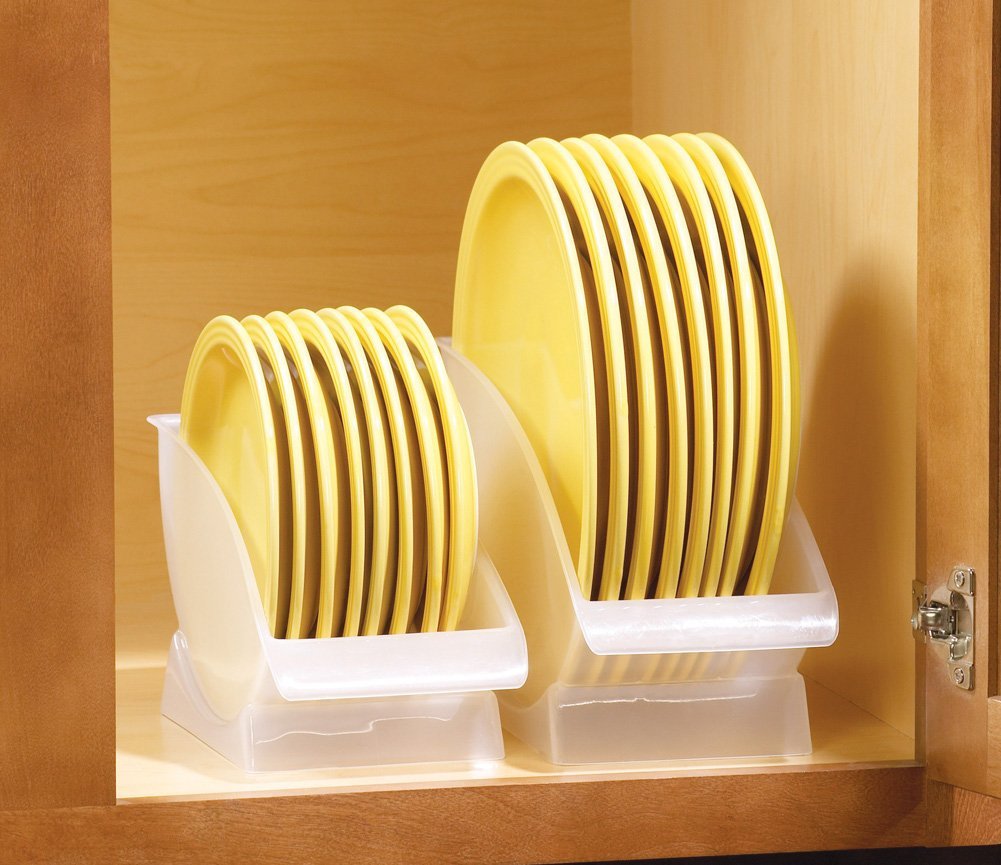 Talk about doing things wrong. I have lived almost 40 (??) years without one of these honeycomb drawer organizers
. But now I have one and it is heavenly. Socks are all neat, organized, and in their own compartment. My dresser drawers will never be the same y'all I can promise you that.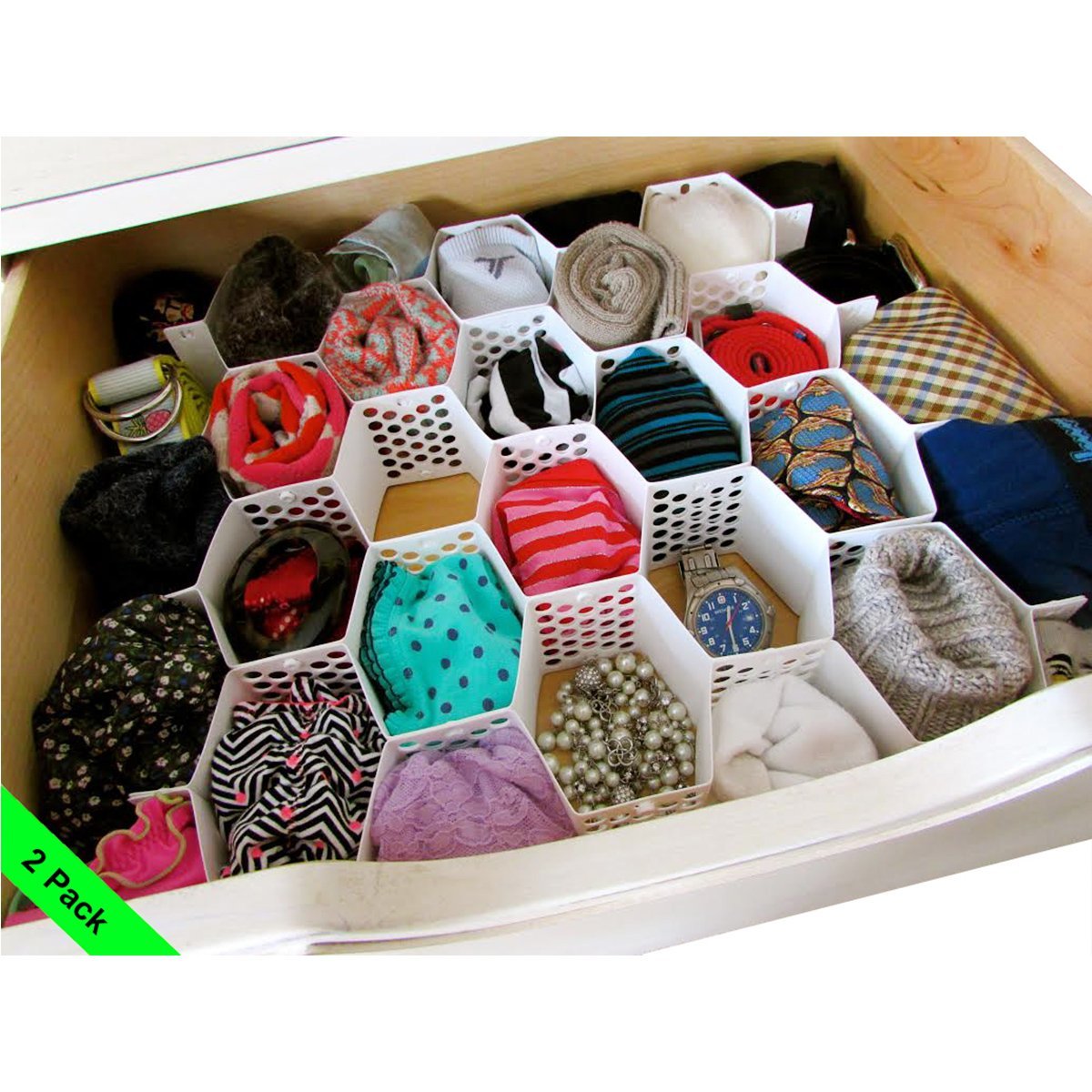 Our kitchen cabinets have tons of space as they are super large. But why did they build those HUGE cabinets with so few shelves? I am always looking for solutions that will give us additional shelving and keep things contained. My newest love is this stackable sliding basket organizer drawer
. The drawer on the bottom makes me entirely too happy!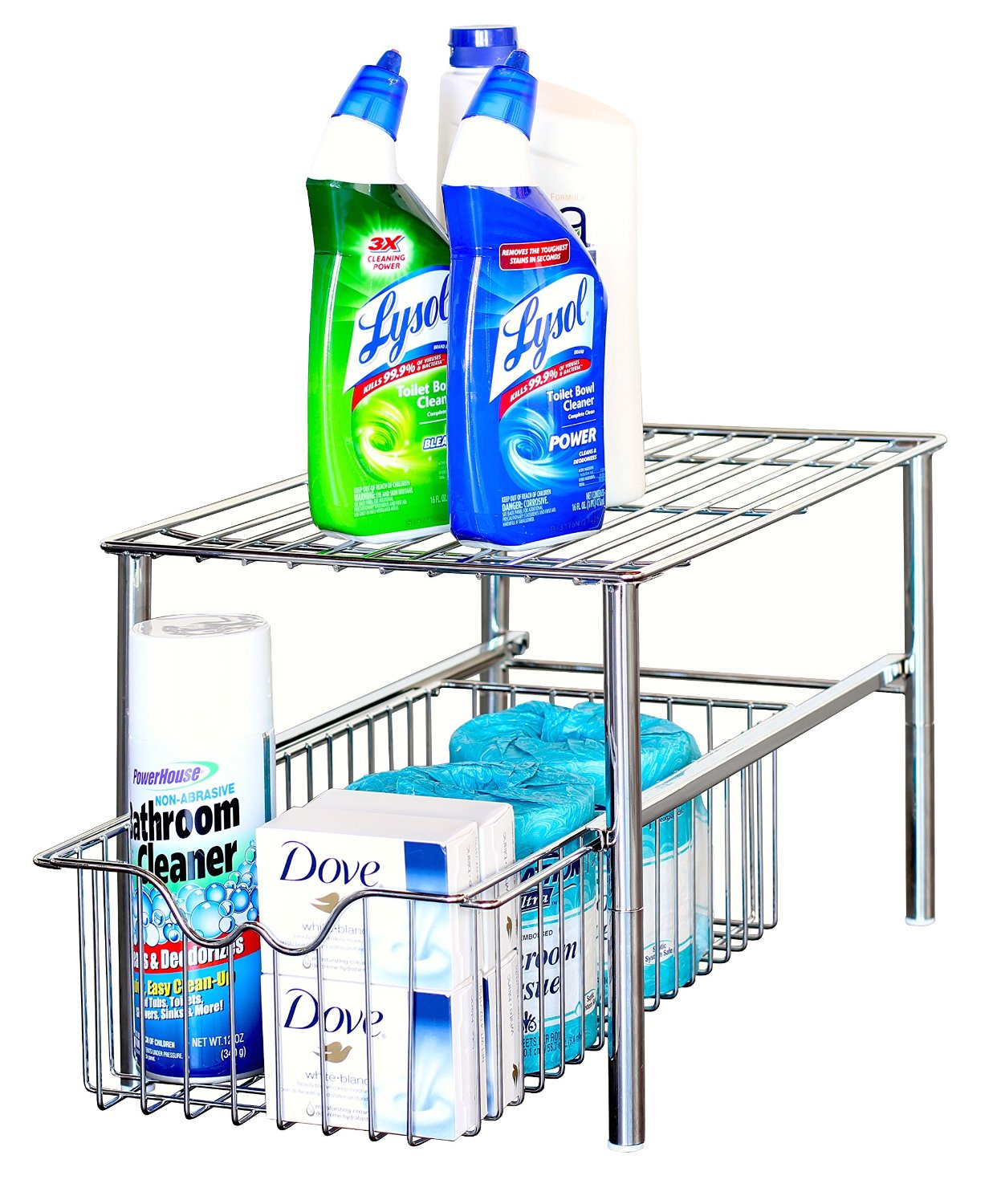 Somethings just DO NOT stack correctly. Pans. They don't stack. They are not meant to be stacked either coincidentally as you can damage the inside. This pan organizer rack
is your solution to the problem. Plus you can actually USE that pan on the bottom without effort. That is what I call a winner.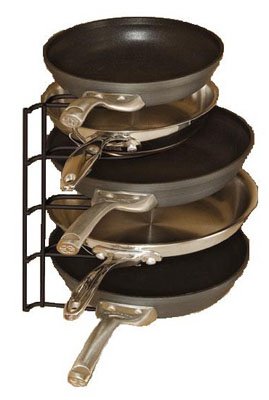 Spices. Spices. Spices. I have found very few solutions that I think will actually work. Then when doing research for this post I found these cabinet door spice clips
. Please excuse me while I add a few of these to my wishlist. Spices right there on the cabinet door!?!? Brilliant!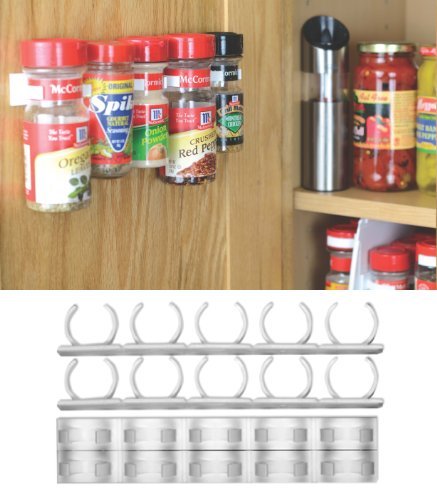 Keep your wraps easy to see and access with one of these kitchen wrap organizer racks
. Trust me you will love the easy access and your cabinet will look so much neater with this simple addition.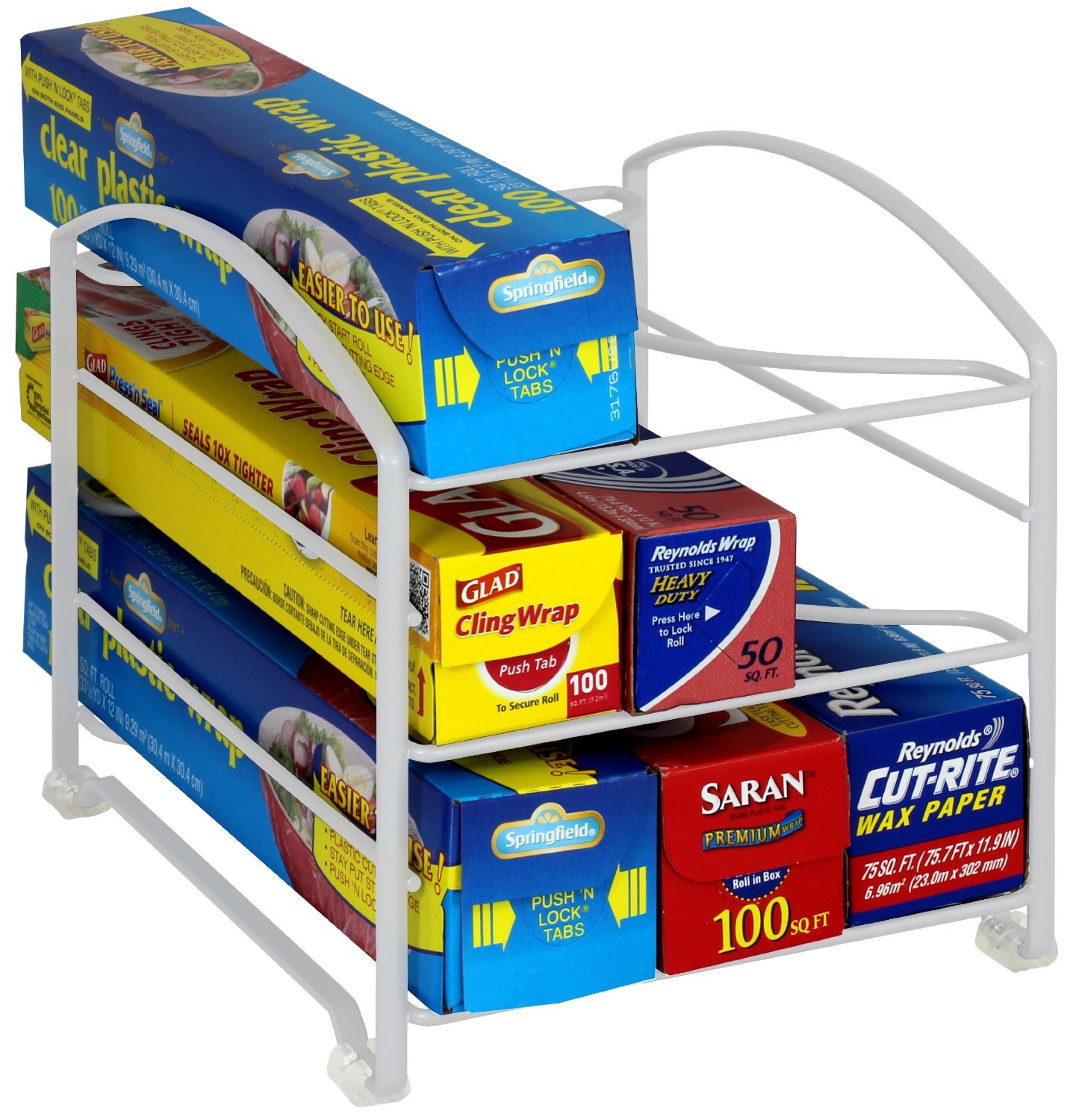 My very last product recommendation is this cookie sheet pantry rack. I have one of these and I have been in love with it for years. If you still have that drawer or cabinet that your cookie sheets fall out of when you open it…..buy this now!! You will never ever regret it!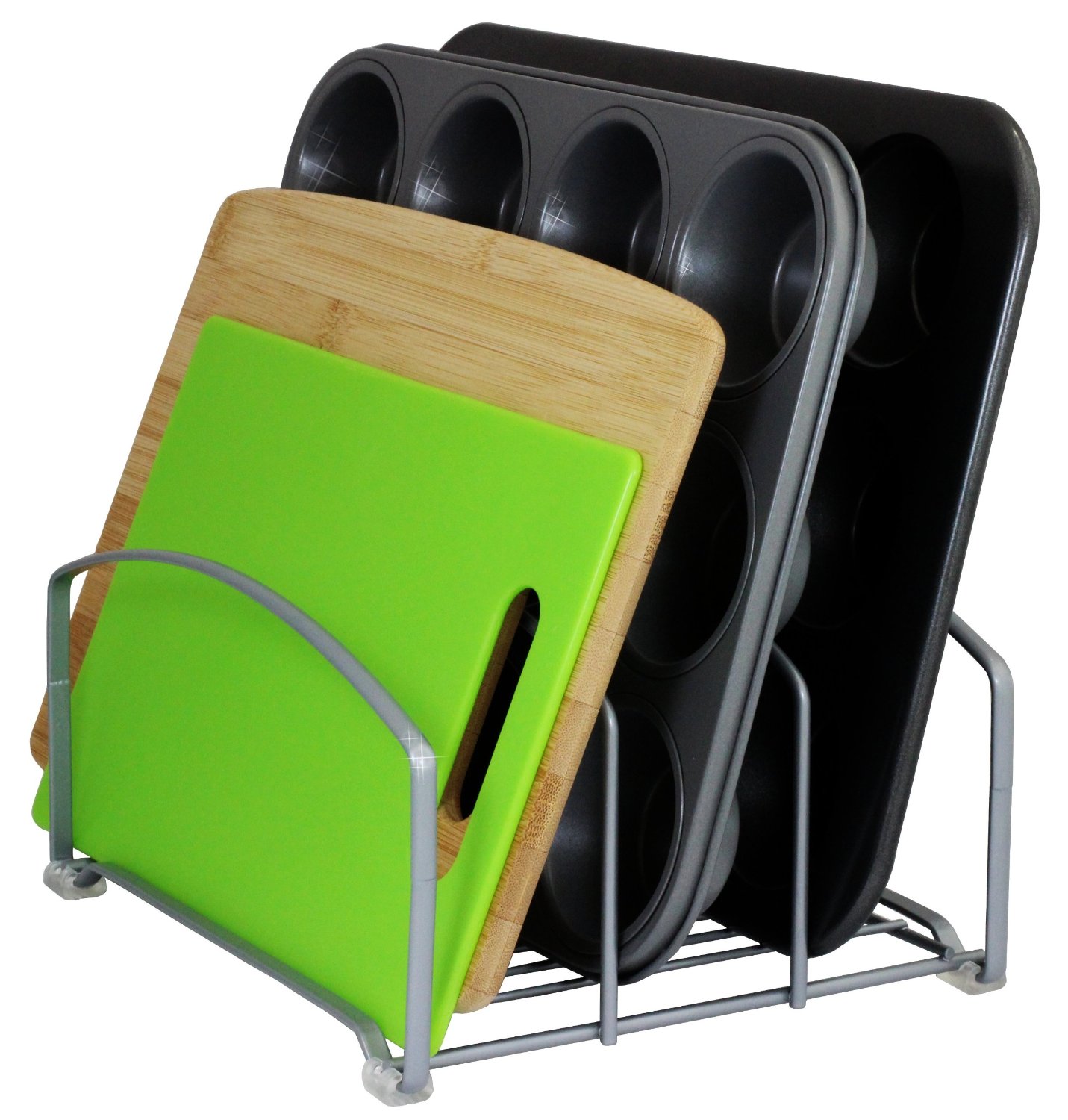 So are there any organization products that you use daily that I did not list here? Tell me about them in the comments! I am always on the lookout for innovative products that will help me keep our home clean and organized. I will leave you with a little bonus tip. Tired of those pot lids? A low cost solution is to add cup hooks to the inside of your cabinets and hang them up! You can click here and see more about those in this post.
More Home Organization Help
Do images on Pinterest stress you out because they seem more like a fairy tale than something you can actually achieve?
Don't fall into that pretty and perfect trap. You can get clutter-free and organized without living a fairy tale life.
No one knows this better than my friend Hilary! She has an entire course for sale that is dedicated to real-life organization ideas. I love that her approach works for any family with any budget.
Check out her course and judge for yourself!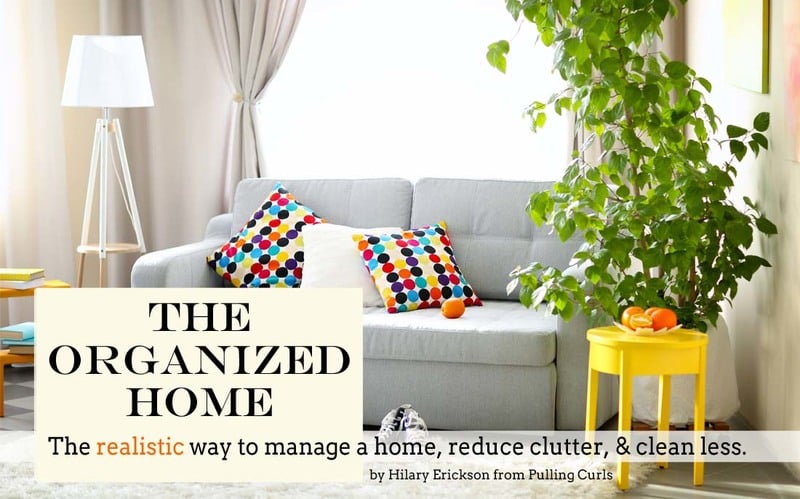 My favorite part of this course is that Hilary strives to make your home easier to clean-up, so that it takes only minutes, instead of hours. Who couldn't use more time and less cleaning?
Plus the system can make your house look fairly put together most times of the day. See for yourself with this course!
Declutter Your Home in 31 Days!
Clear the clutter and organize your home with our daily emails! Every day for a month we will send you a prompt to declutter! Sign up for our email list below to get started.