I have been on a cleaning and organizing kick around our home. Something that I didn't have and really needed was a cleaning caddy. Something to keep all of my cleaning supplies in so that I could carry them around the house. I actually don't use many products so a simple wood crate was the perfect solution. This is a sponsored post as part of my design team status with DecoArt however all projects and opinions are my own.
I started with a red wood crate from the thrift store. You can try to find a similar one or a basket would work. Anything that will fit all of your cleaning supplies neatly inside is all that you need.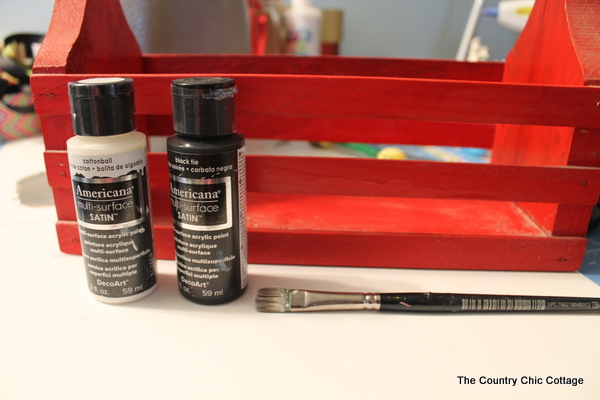 Now I wanted a dark grey for the main surface and just could not find the color I wanted in the Americana Multi Surface line. So I ended up mixing black tie with just a little cotton ball. The entire crate took two coats to cover completely.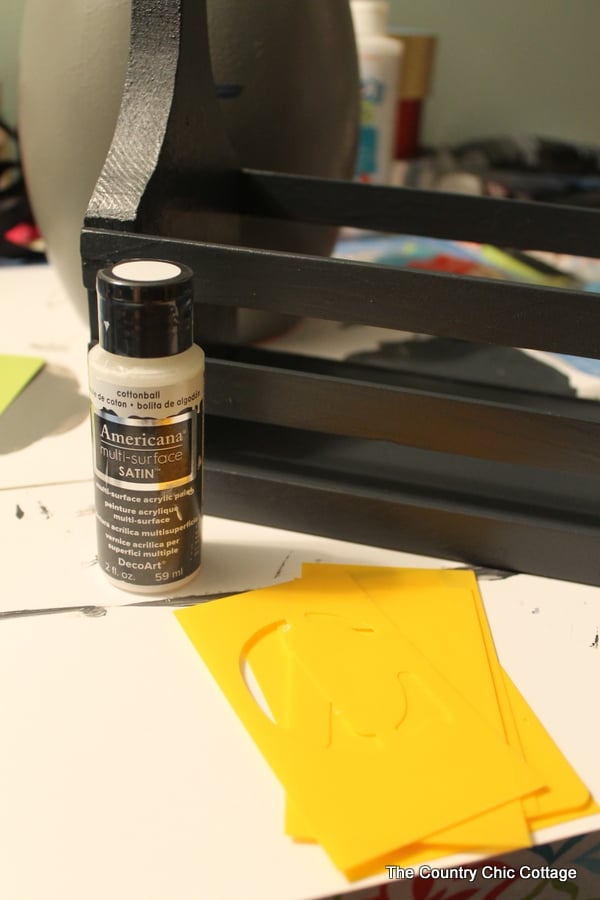 I then broke out the stencils and added "CLEAN" to the front of my caddy. This is optional of course but I thought it added a fun touch of whimsey.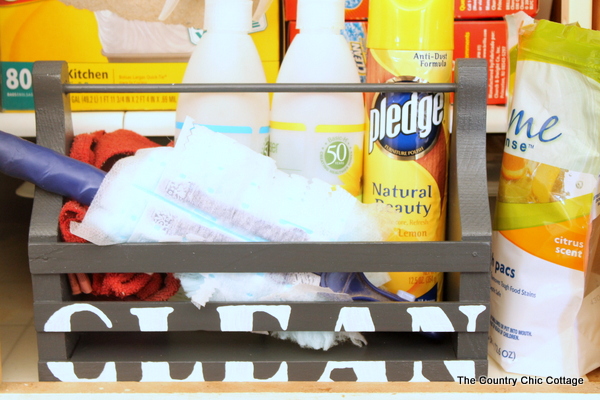 I also choose this particular wood crate because it fits perfectly under my sink. Yep that is my under sink area….I love that shelf as well which makes organizing the supplies under there easy.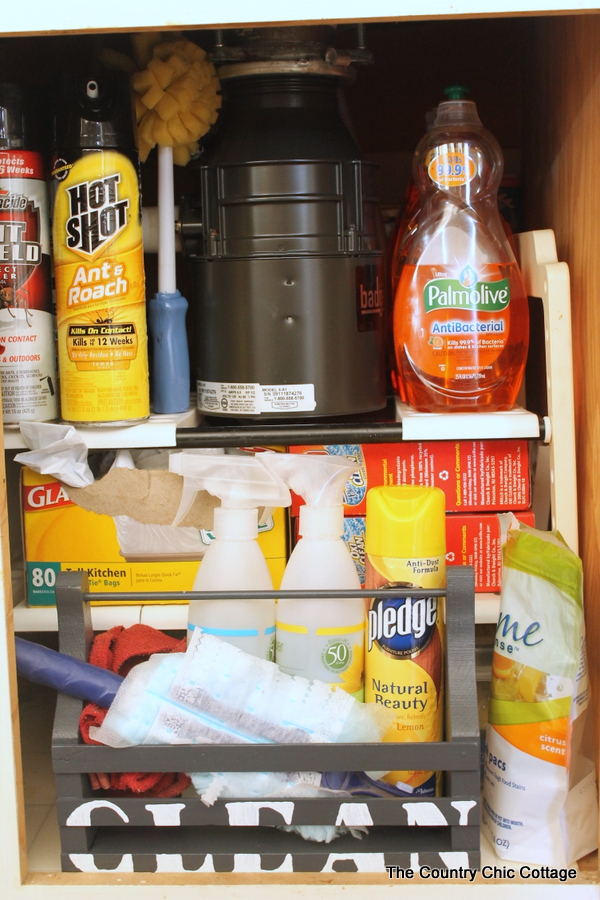 Now I can just pull out the cleaning caddy and go to work around my home. Everything is portable and then goes back into place when I am done. Y'all I love this method of organizing my cleaning supplies.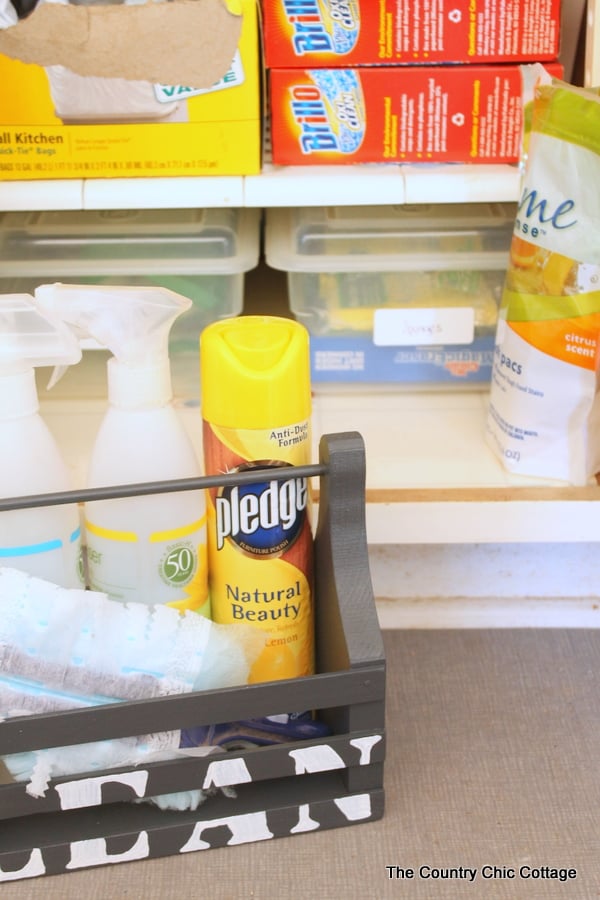 So tell me if you have other ways to organize your cleaning supplies in the comments. I would love to hear your ideas. Who knows….I might just change up my cleaning caddy for another method!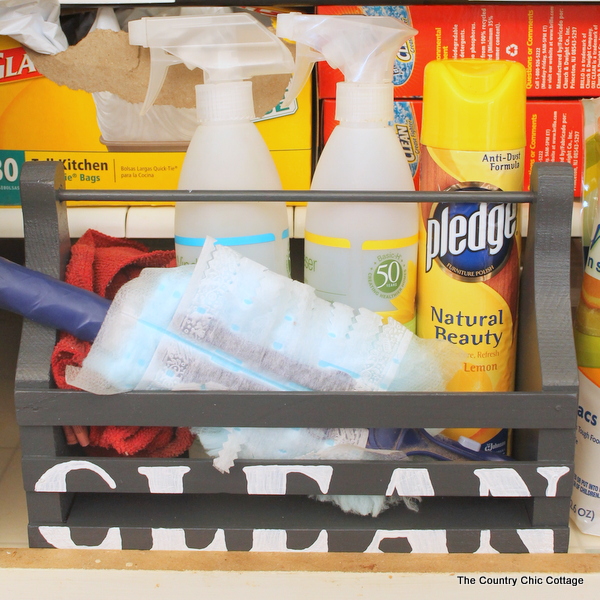 Want to see another painted wood caddy? Click here to see one I painted for our mud room a few months back.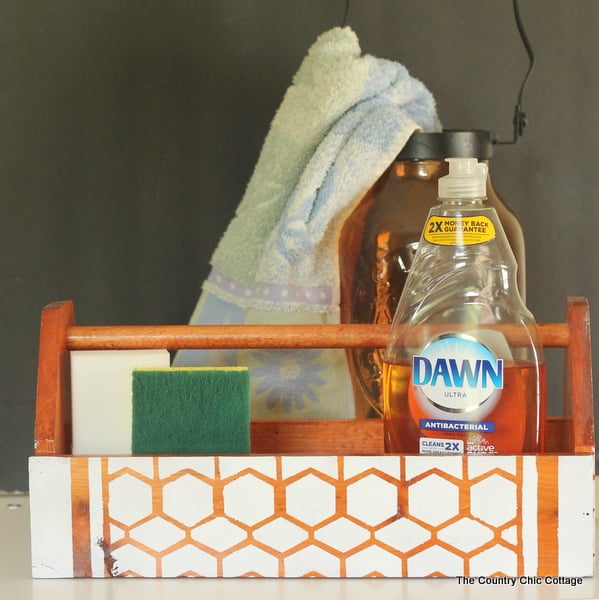 Want to see my favorite cleaning supplies and products?
I have gathered all of the products I love using around my home into one great section of my Amazon storefront. You can click here to shop! If you're looking for just about anything to clean your home, I probably have an option that you will love!