We are continuing on with our declutter and organization series on Instagram. This week the main focus was in the kitchen so I am here to round up some ideas for organizing your kitchen. You can find tons of inspiration below along with links to the Instagram accounts participating so you can follow along.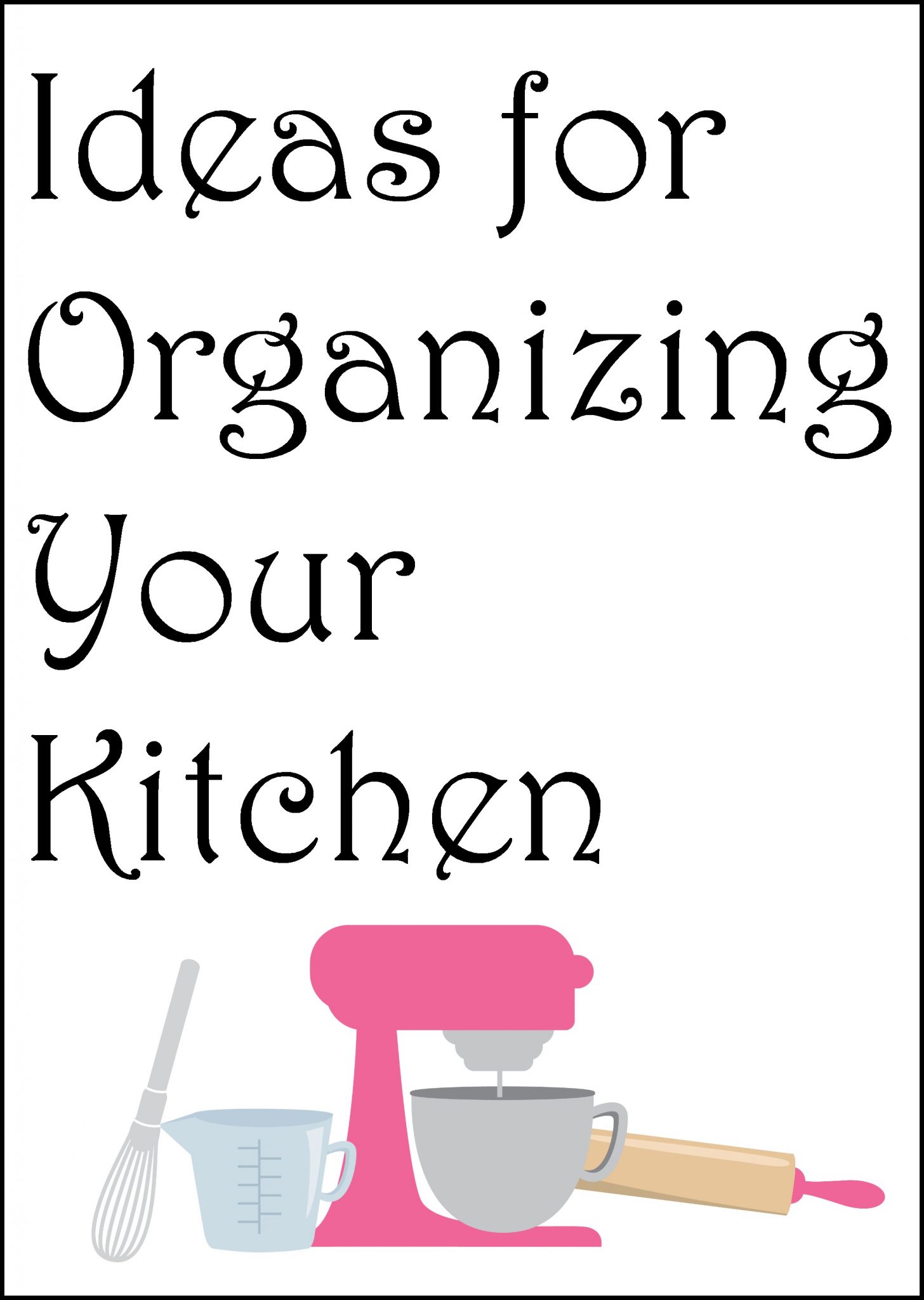 The main nemesis of any home is paper clutter. If you have some kitchen counter to spare, a large organizer will work wonders at getting the chaos in order. We use a large organizer on our kitchen counter to sort different papers and mail. You can pick up these organizers at most big box stores in a variety of sizes.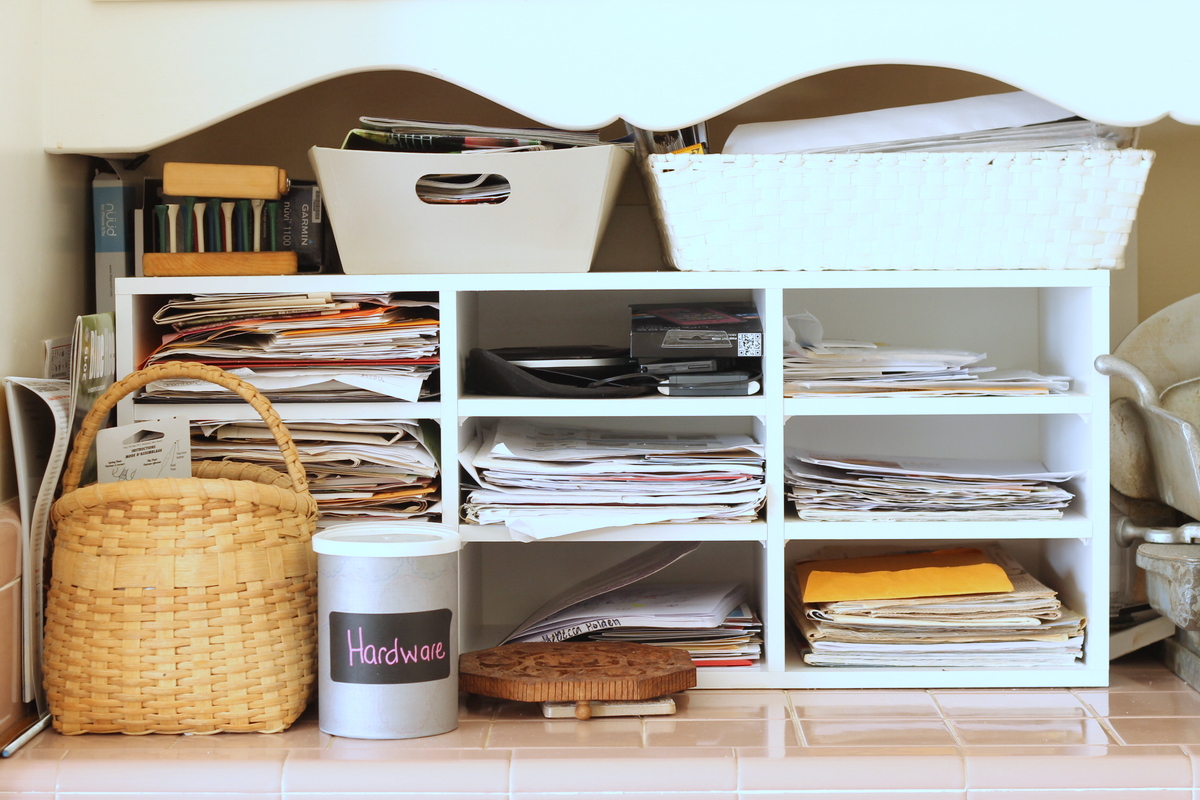 Try a lazy susan on top of your counters to keep things tidy and within reach. Utensils, canisters, and more can find a home on one of these devices. Spin for easy access to your necessities. This also frees up precious drawer space in your kitchen. You can click here to see more about painting your own canister on the DecoArt blog.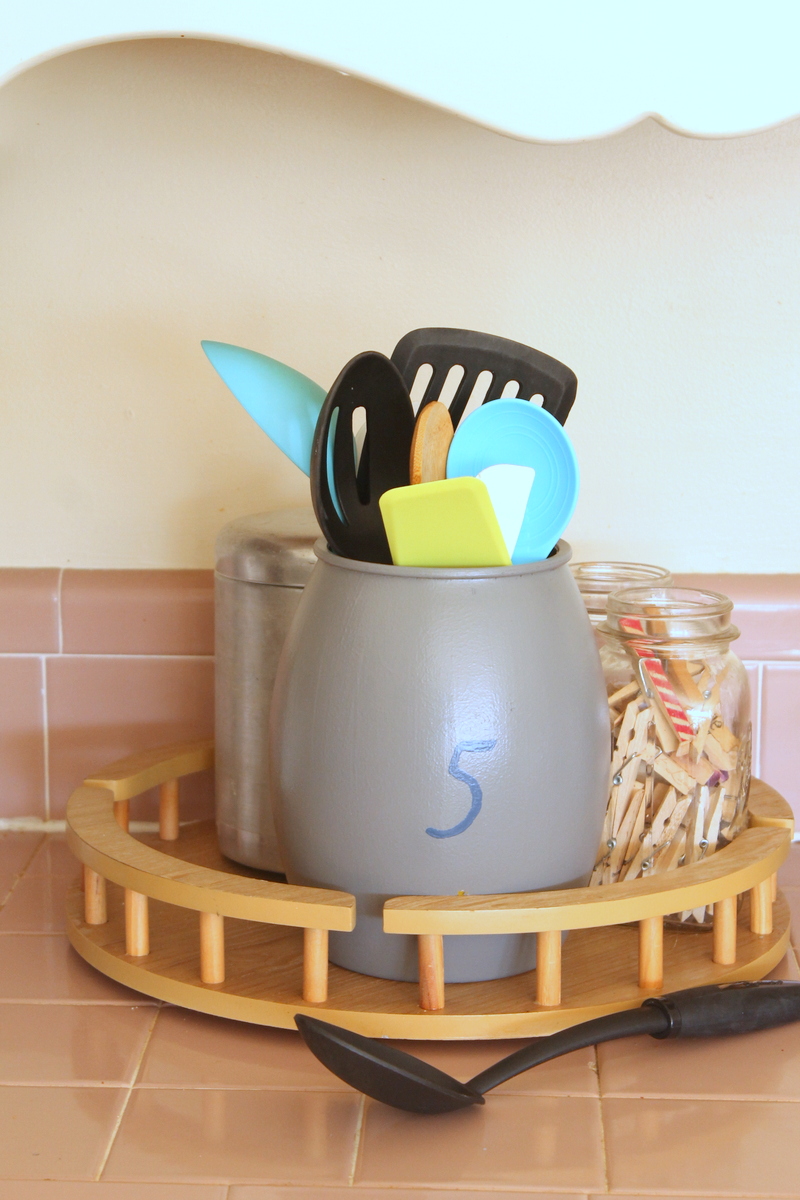 A line of canisters can hold snacks for kids within easy reach and keep everything looking neat and organized. We love using chalkboard labels on the front of ours but that is completely optional. This is another kitchen cabinet space saver as those boxes of snacks won't be in your pantry any longer. Click here to see more about those jars with a link on how to make your own.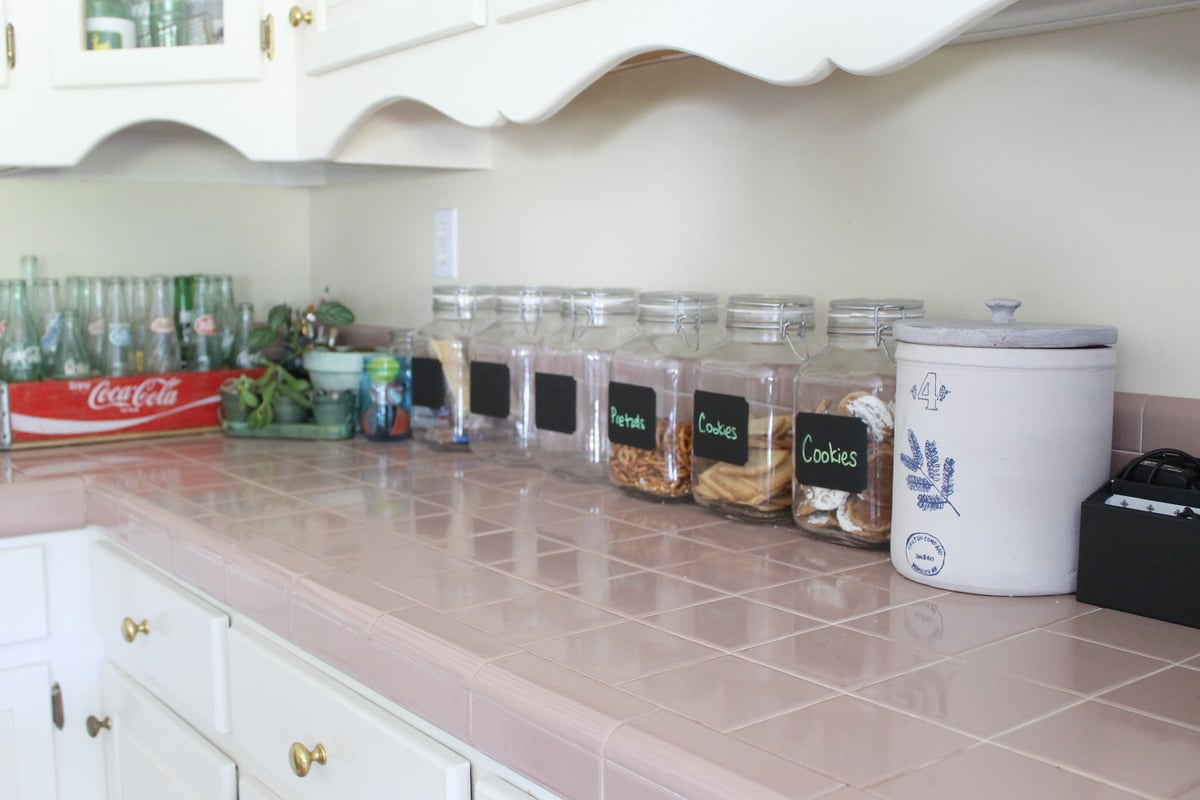 In a kitchen, every bit of space is prime real estate. Use the side of a refrigerator or cabinet for a family command center to keep on schedule. You can use command hooks to hang a cork board, chalkboard, clipboards, and more. Put the kids' schedules, your meal plan, and anything else that needs to be easily accessible. Click here to see how to make your own refrigerator command center.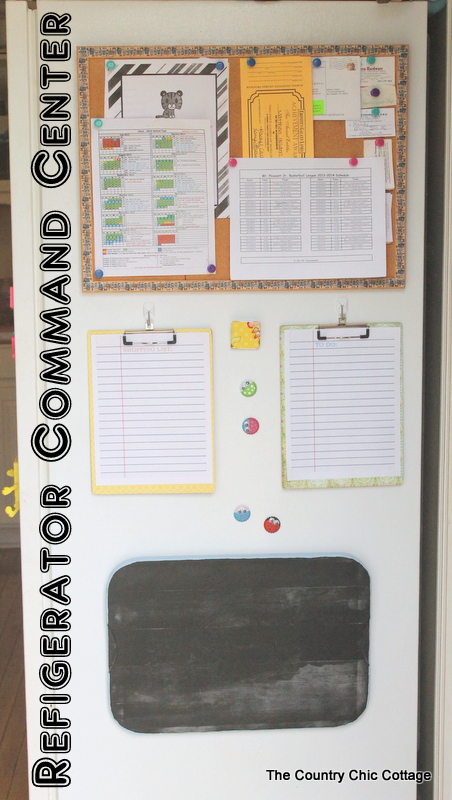 Now let's have a look inside of those cabinets and drawers for some organizing ideas. Corral small items into bins and boxes inside your cabinets to keep like things together. This works great for those pesky plastic lids and bowls as well.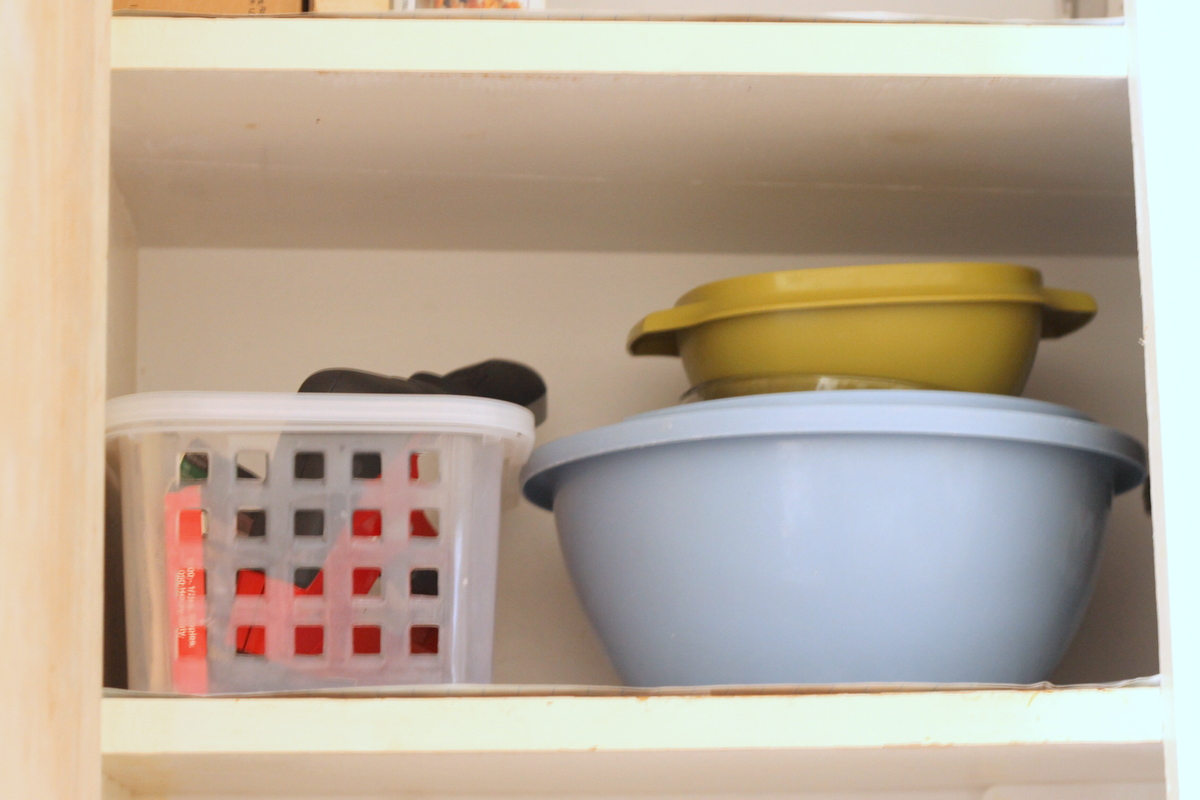 Add plastic shelves and bins to the interior of a cabinet for additional stack-able storage. A caddy for items such as cleaning supplies also works wonders. Just remove to complete daily tasks and pop back into the cabinet once your cleaning is complete. Click here to see how I made my own cleaning caddy.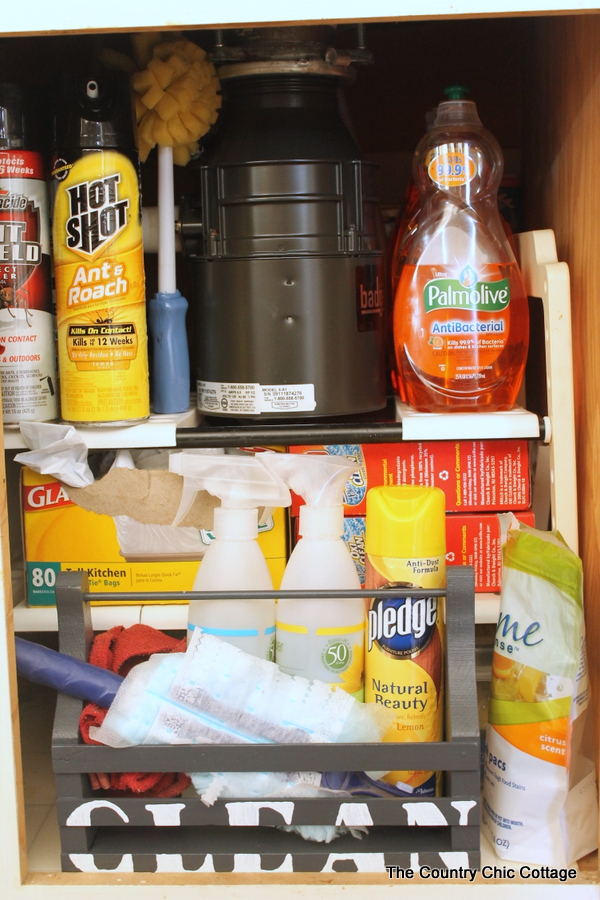 Do you ever hate those pesky pot lids? There is no way to stack them and they seem to always be a mess. Try some cup hooks on the inside of your cabinets to hang those lids out of the way. This is a great low cost solution for a common kitchen clutter problem. You can see more about this idea plus other ideas inside my cabinets by clicking here.
Speaking of pesky baking items, baking sheets and muffin tins can take up tons of room in your kitchen. Grab a file folder organizer that can serve up double duty in your kitchen. These can be found in the office organization area of your store or even in the kitchen organization section of some. Again you can find more information about the inside of my cabinets by clicking here.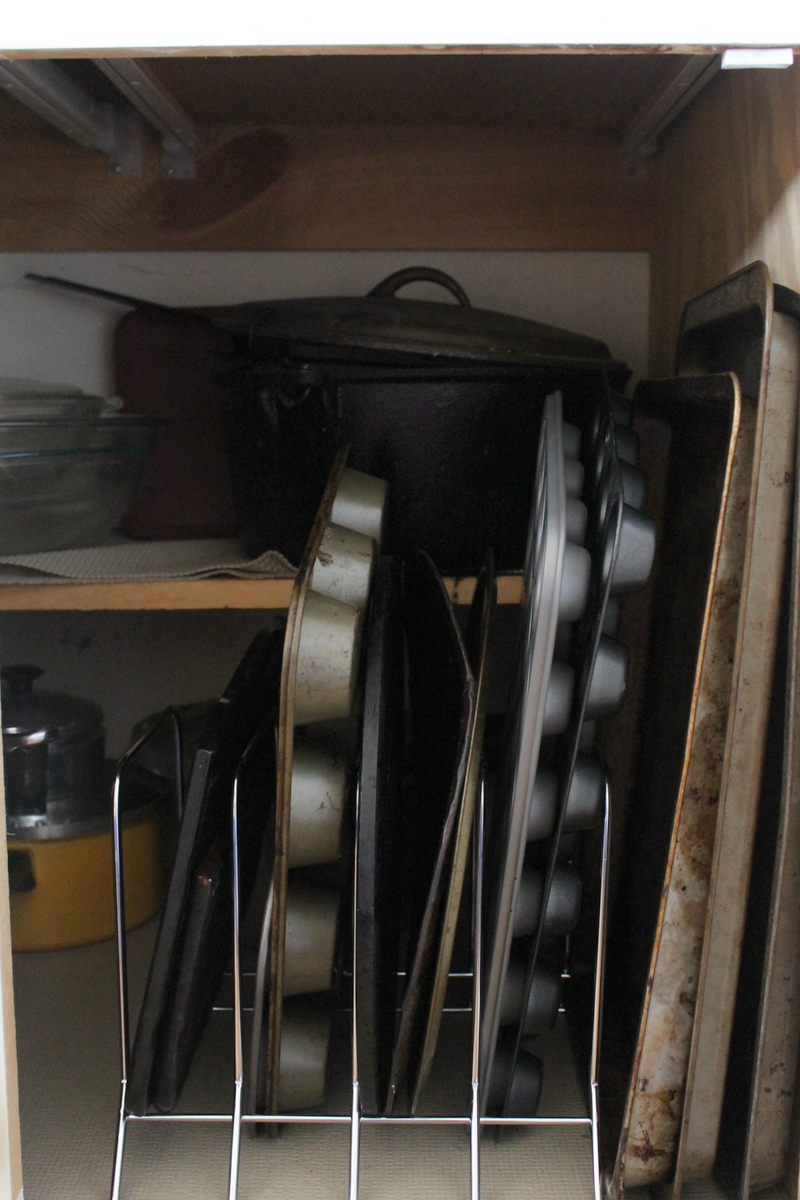 When completing your kitchen refresh, don't forget the drawers! Use plastic dividers intended for drawers for an organization system that will last. Then you can actually find those items when you need them later. You can find my source for these organizers in this post.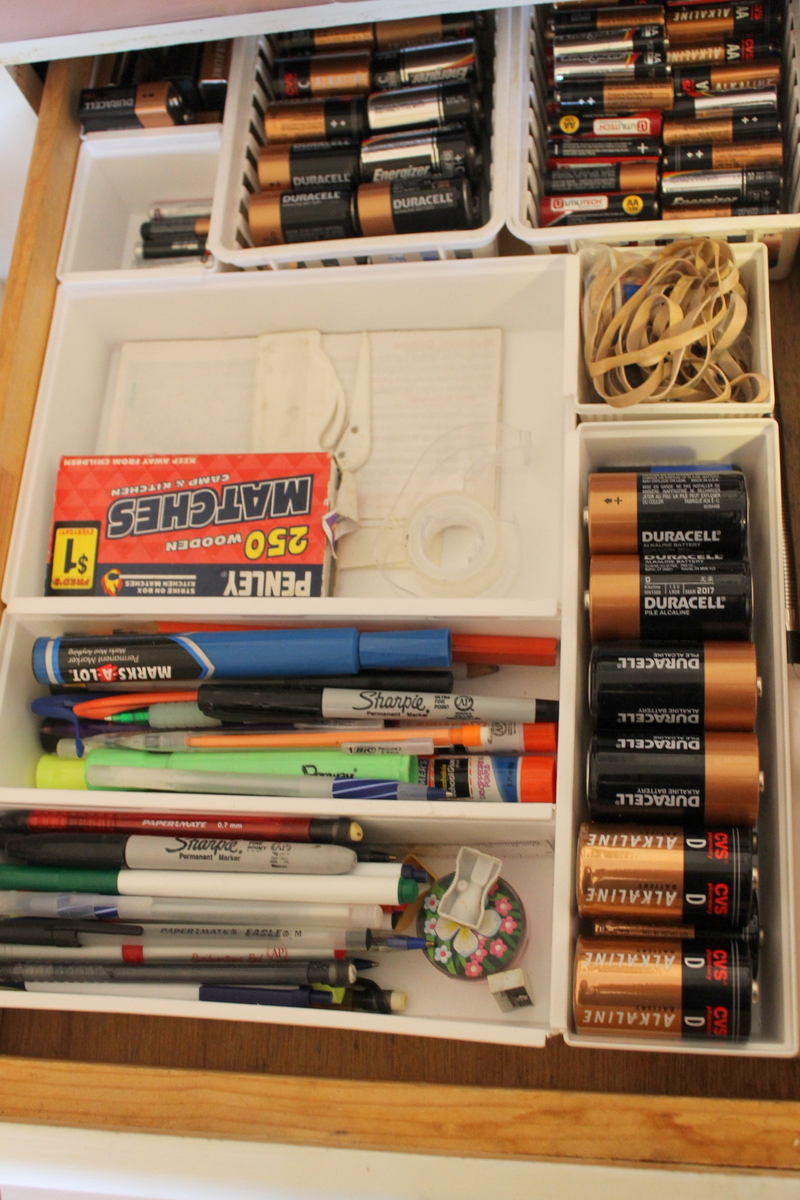 Speaking of drawers, don't forget to organize your spices! I put mine in a drawer in mini mason jars. This is the only method that I have found to work for me. You can see more about how to do this in your home by clicking here.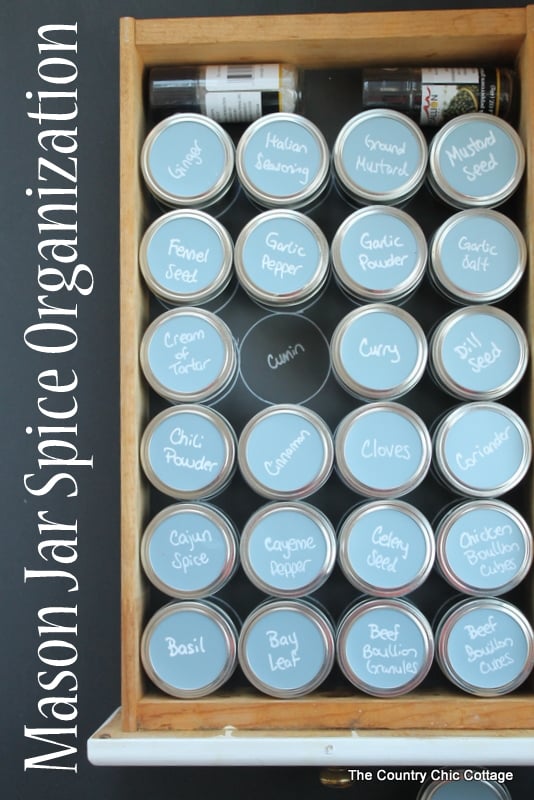 You can also click here to head on over to the Shabby Creek Cottage and get her 10 tips for kitchen organization. You will want to get inspired to have a kitchen like Gina's!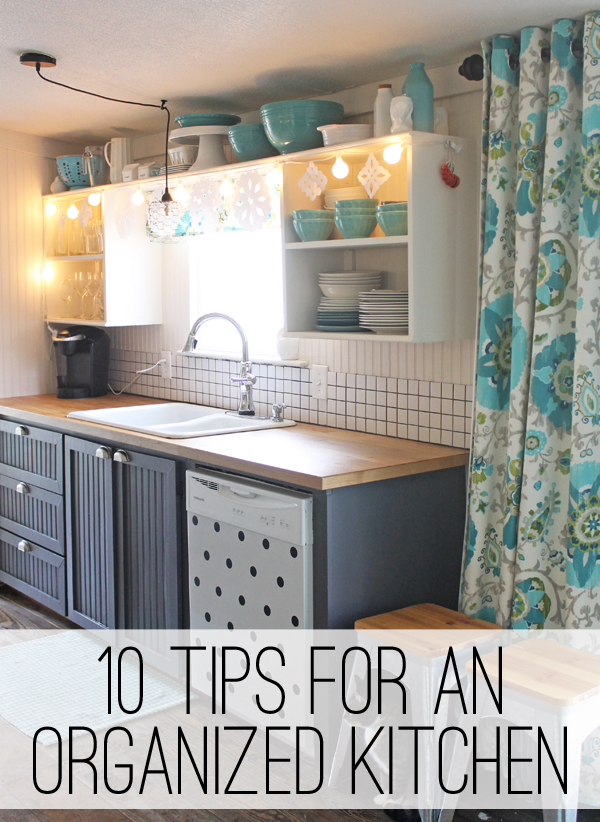 Click here to see how Clean Mama uses zones to keep her kitchen organized. This is such a great idea…I might need to rethink where I have things in my own kitchen.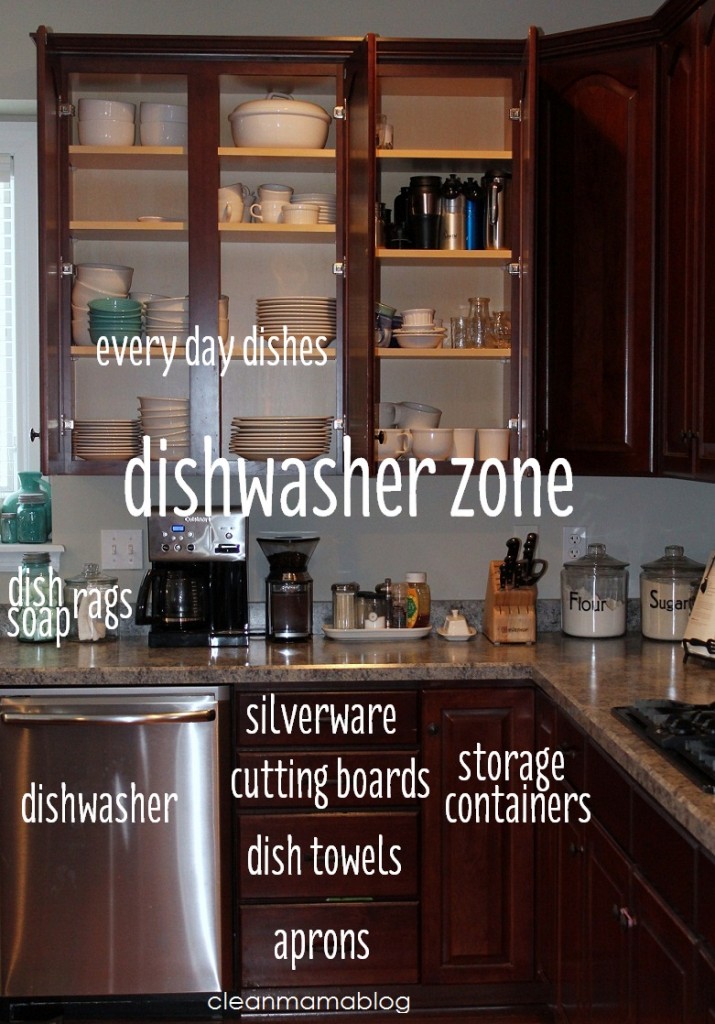 You can also follow along with our series on Instagram. All three accounts listed below have been posting great pictures all month with clutter free and organizing tips. Be sure to follow them all!
I have enjoyed getting my home in shape this month and hope to continue this trend all year. What about you? Are you organizing your kitchen right now? If not, what are you waiting for?
Declutter Your Home in 31 Days!
Clear the clutter and organize your home with our daily emails! Every day for a month we will send you a prompt to declutter! Sign up for our email list below to get started.